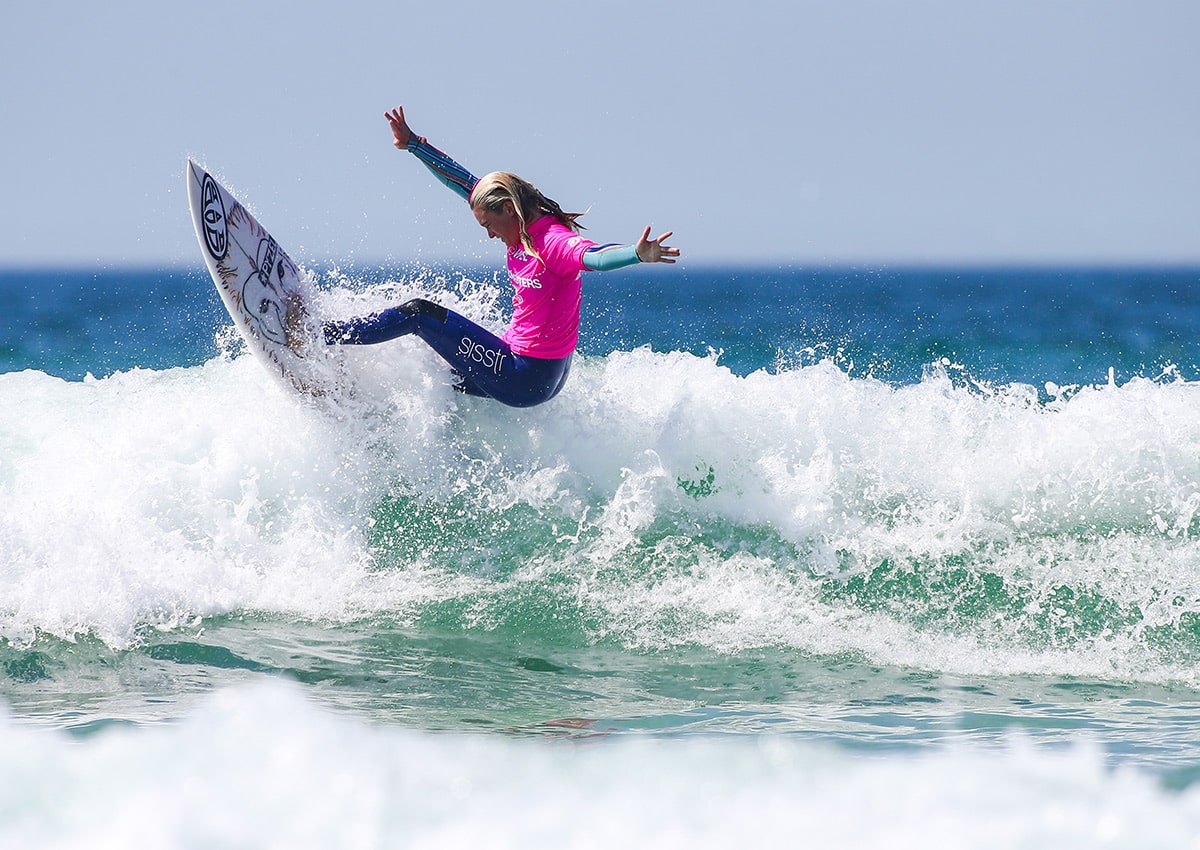 It was the best Boardmasters in years, balmy weather, great crowds and epic headliners. In the grips of the UK heatwave, the whole five days felt more like California than Cornwall. With international surf stars riding the waves and Radio 1 broadcasting live from the Fistral and Watergate sites, it felt like the spotlight was on our small town for one whole epic week. Here's a little look into what went down.
Boardmasters Open
The QS1,000 Animal Pro and LQS1,000 BFGoodrich Longboard Pro were completed at Boardmasters Open in clean 2-3 foot surf at Fistral beach. It was good to see the international competitors back at Fistral after a two year hiatus. Despite the difficult surf forecast there was enough surf to run all the events but the organisers had to shorten the formats and use double-banks to run the entirety of the 84 heats in two days of competition.
They got the job done and the competitors enjoyed the really fun conditions, culminating with the finals held on a hot, balmy summer afternoon in Cornwall with the four deserving winners hoisting their trophies in front of large and enthusiastic crowds.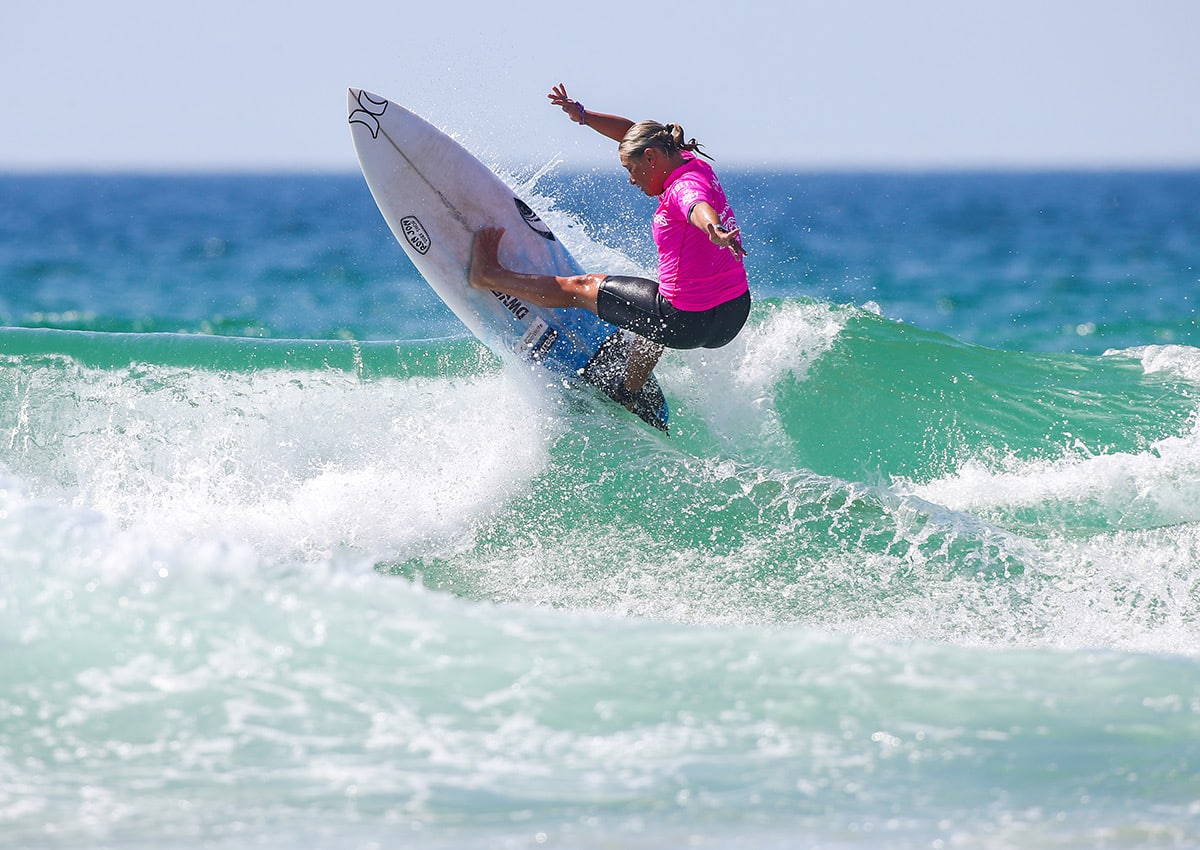 Hopkins was once again unbeatable in Cornwall. Credit: © WSL/Masurel

Iberian Women's QS Final a Common Clash
Ariane Ochoa (EUK), Janire Gonzalez Etxabarri (ESP), Yolanda Hopkins(PRT) and Laura Coviella (CNY) all made the Final courtesy of dominating form through yesterday's never-ending rounds. Hopkins was defending her title as she won the event in 2019 the last time it ran, Ochoa and Gonzalez Etxabarri are both common faces in the latter stages of events and Coviella cracked her glass-ceiling to reach a career-first Final on the WSL tours.
In the Final, the Portuguese Olympian Hopkins dominated proceedings wire-to-wire to claim her career-second win on the QS, and back-to-back at Fistral after her 2019 title. Her powerful brand of surfing was on full display with crowds lining up the ocean's edge to take it all in up close.
"It's such a whole vibe here I'm loving it," Hopkins said. "People are super excited and very supportive. Yesterday was tough, I didn't even have my own boards but I was feeling all the support and the waves were fun. I'm super happy to take my second win here again in Newquay."
Gonzalez Etxabarri placed second, Coviella third and Ochoa took fourth in the Final.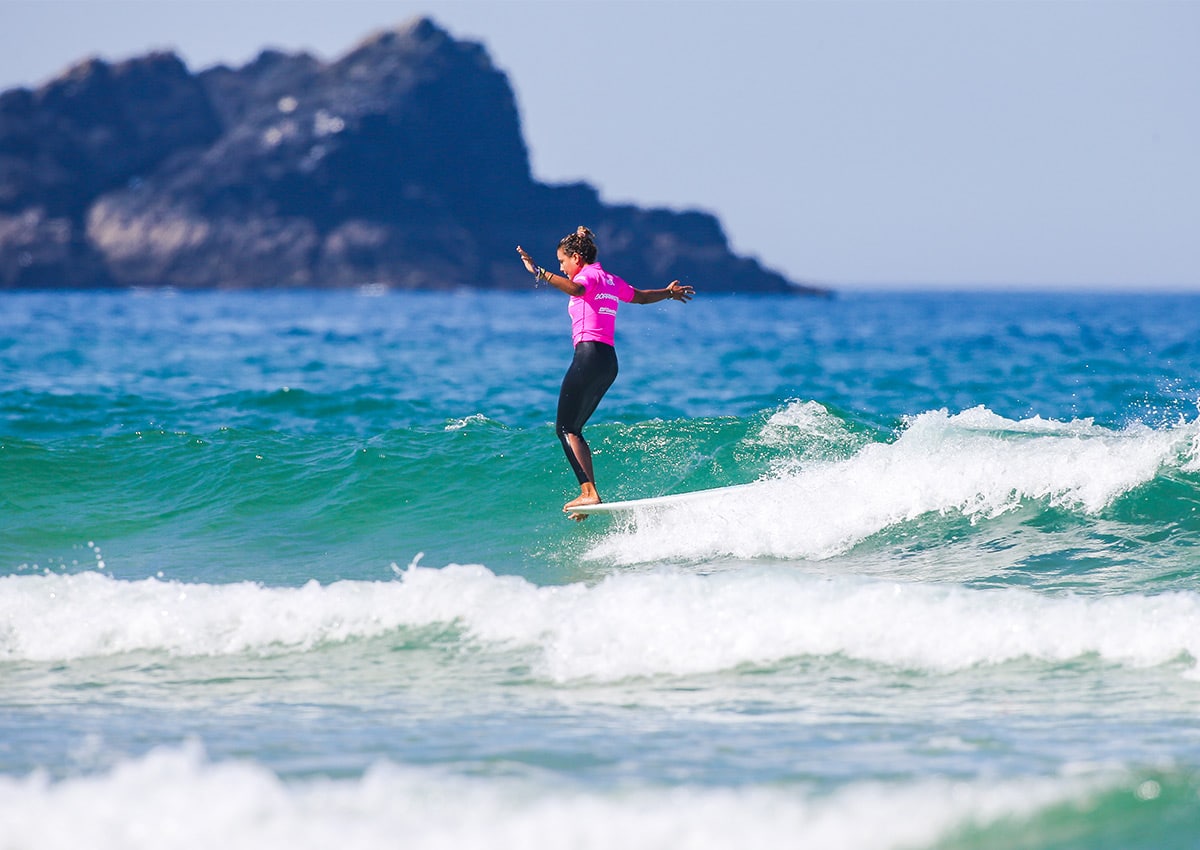 Lemoigne keeps racking up titles at Boardmasters. Credit: © WSL/Masurel
Alice Lemoigne (FRA), Raquel Bento (PRT), Maya Glasenapp (REU) and Carlota Jauregui (ESP) met in the BFGoodrich Longboard Pro women's Final and once again the French surfer from Reunion Island Lemoigne absolutely destroyed her competition.
The former runner-up in the world, a now 4-time winner at Fistral who has 9 wins on the WSL tours, Lemoigne put on a flawless performance with two huge scores for her graceful and technical long rides on the nose of her longboard.
"I'm not having my best season on the world tour in Manly and Huntington so that win today is a great booster for morale," Lemoigne said. "I love coming here, we always have lots of fun, the weather was incredible and waves were really fun again this year. I was stoked to see younger girls rip too, they really impressed me and I look forward to competing again with them."
Bento placed second, Glasenapp third and Jauregui took fourth in the Final.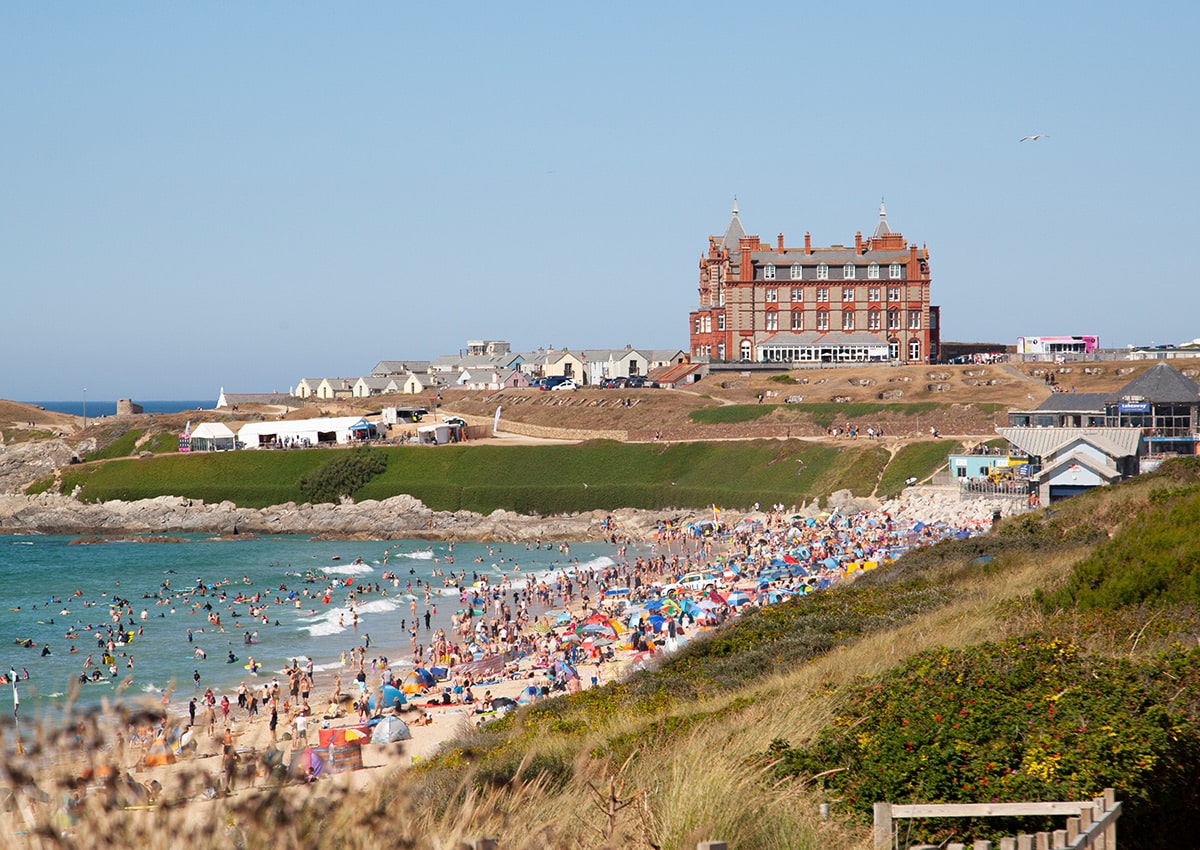 Wednesday Fistral Beach / Jason Feast
ANIMAL WOMEN'S PRO FINAL RESULTS:
1 – Yolanda Hopkins (PRT) 11.40
2 – Janire Gonzalez Etxabarri (ESP) 8.33
3 – Laura Coviella (CNY) 7.14
4 – Ariane Ochoa (EUK) 6.94
BFGOODRICH LONGBOARD PRO WOMEN'S FINAL RESULTS:
1 – Alice Lemoigne (FRA) 15.94
2 – Raquel Bento (PRT) 13.77
3 – Maya Glasenapp (REU) 11.33
4 – Carlota Jauregui (ESP) 6.23
At Fistral Beach, the Boardmasters OPEN surf competition came to a thrilling end, and it was a big day for the next generation of surf talent as they battled it out in the finals. In the Havaianas Junior Open Boys competition, Jay Phipps nabbed the top spot, and in the Girls competition, it was breakthrough talent Alys Barton who reigned supreme.

European Women's QS Top 5:
1 – Yolanda Hopkins (PRT)
2 – Janire Gonzalez Etxabarri (ESP)
3 – Alys Barton (GBR)
4 – Rachel Presti (DEU)
5 – Teresa Bonvalot (PRT)
European Women's LQS Top 4:
1 – Alice Lemoigne (FRA)
2 – Raquel Bento (PRT)
3 – Maya Glasenapp (REU)
4 – Carlota Jauregui (ESP)
Surfers will be heading down to France soon to prepare for the next event on the 2022-23 European Qualifying Series, the Caraïbos Lacanau Pro, starting Tuesday, August 16, 2022.
Boardmasters Open surfing events were scheduled from August 10-14, 2022 at Fistral Beach, Cornwall – England.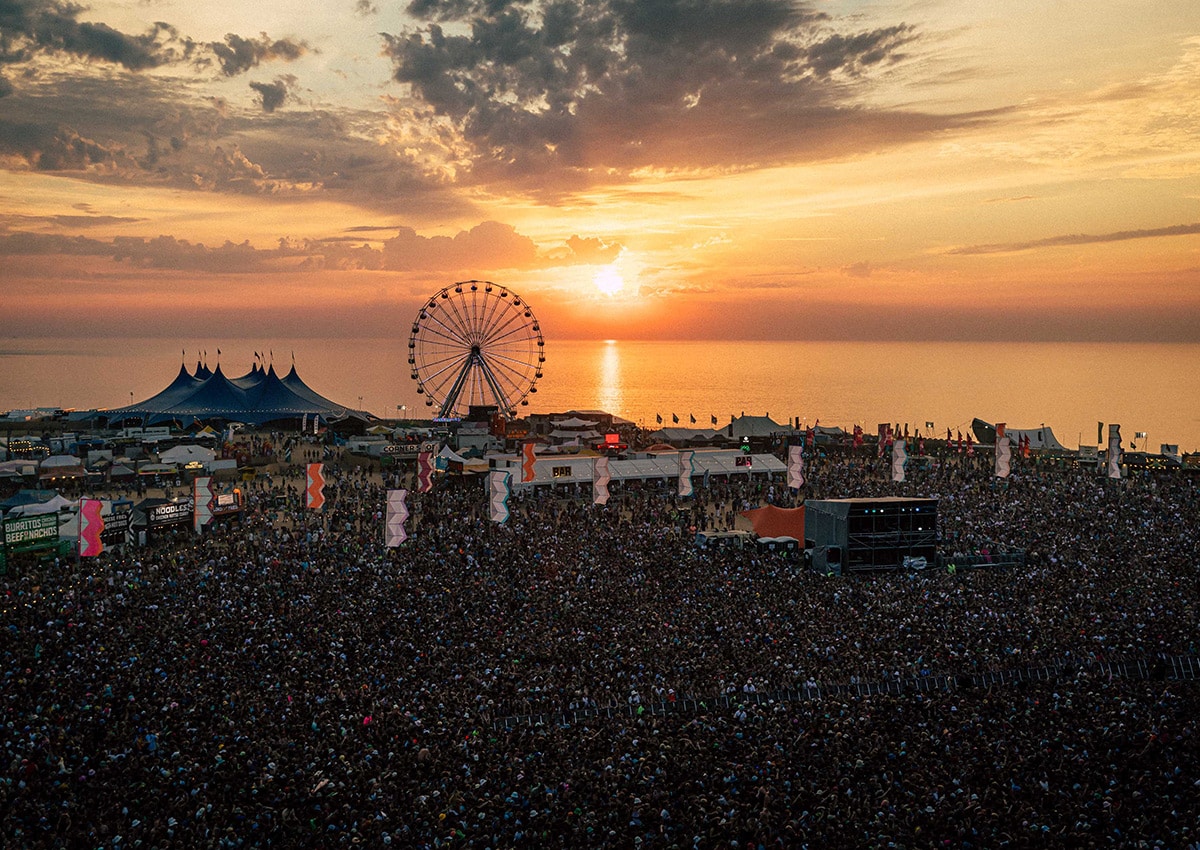 Saturday Night / Bastille / James North
 Meanwhile Boardmasters Music Festival held over three days, offered up a variety of music from Idles to Kings of Leon – at one of the best locations for a festival in the world. The sunsets were awesome, the crowds were epic and good times were had!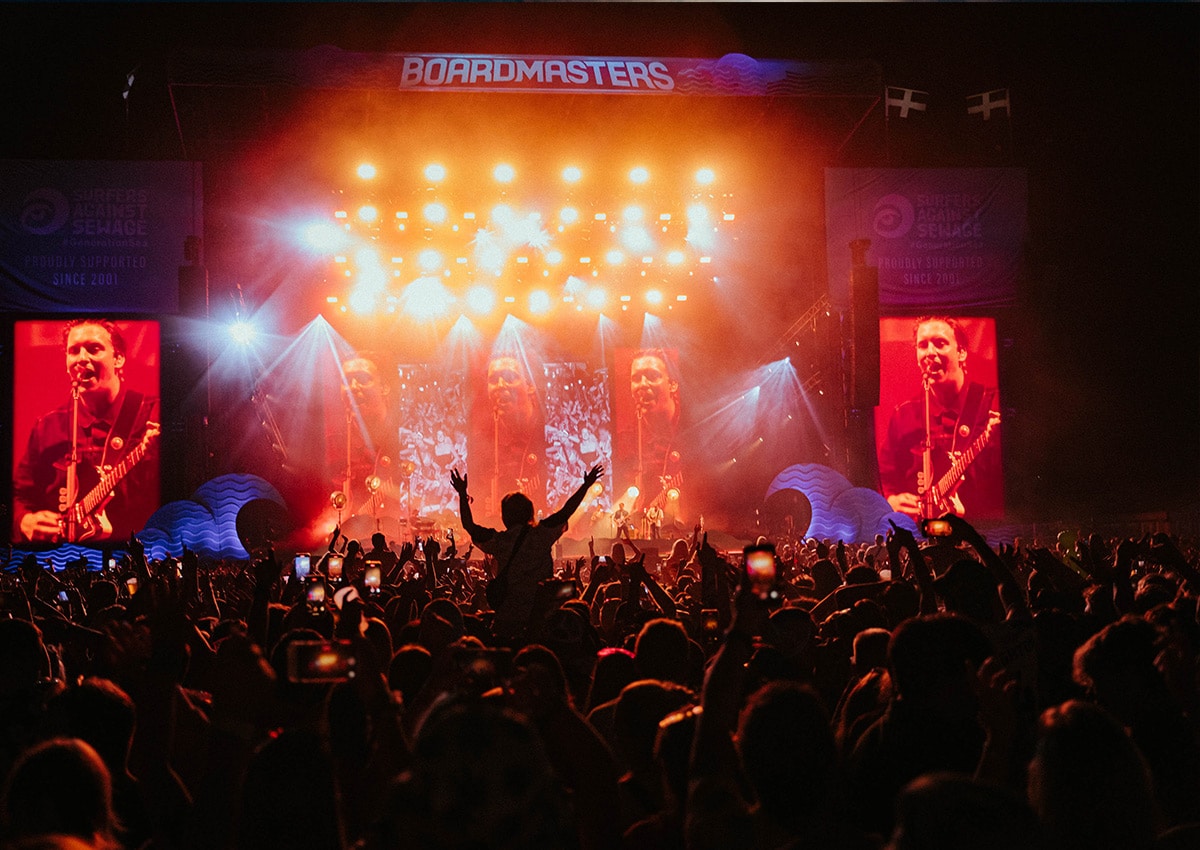 Friday Night / George Ezra / James North
It was nothing short of Paradise when George Ezra took to the main stage for Friday's headline set. Drawing the biggest audience of the day, George performed a setlist packed full of crowd pleasers and his most popular hits, with festival goers singing along to every word. George's second headline set, and fourth Boardmasters performance proved he remains at the very top of his game, and he's not stopping yet.
Earlier in the day, the main stage was opened by Everyone You Know, the London two-piece who had crowds on their feet from the very start. The energy continued through the day, as Dreya Mac, Cassia, Enny, Freya Riding and The Lathums took to the stage. Damian "Jr Gong" Marley delivered nothing short of a reggae masterclass, with hits including 'Welcome To Jam Rock' providing the perfect soundtrack as the sun began to set.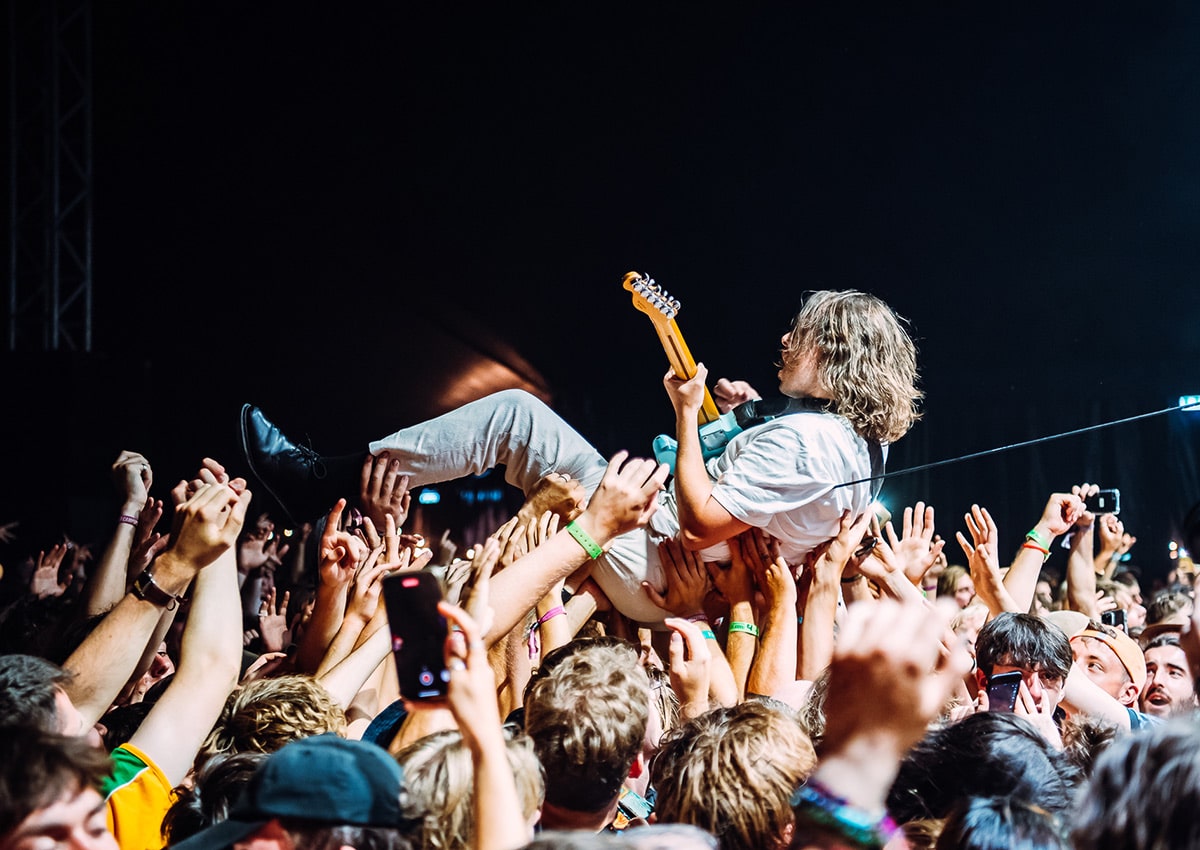 Friday Night / IDLES / Will Bailey
Land of Saints played host to acts including The Velvet Hands, Steam Down, and Moonchild Sanelly. Next up, Self Esteem certainly prioritised pleasure as she hit the stage to droves of adoring fans. Last but by no means least, Friday's Land of Saints headliners IDLES cemented themselves as crowd-surfing, head banging, rock royalty. At Unleashed, house, electro and DnB were the order of the day, as festival goers were treated to sets from Majestic, Joel Corry, Arielle Free and more.
At The Point presented by Desperados dance lovers gathered against the backdrop of Watergate Bay's waves and golden sand. A selection of the most exciting names in dance, house and electro took to the decks, including Ewan McVicar, HAAi and Mall Grab, while at The View, there was no shortage of acoustic and grassroots music from artists including Charlie Scoble, Ellie Dixon, Molly Payton, Matilda Mann, Ocean Alley and many more.

Boardmasters festival continued on Saturday, rounded off with an insatiable live DJ set from Grammy-nominated duo Disclosure. Festival goers at the main stage were treated to a lively set, packed with club bangers, a dazzling production, creating unforgettable moments on the Cornish coast. Disclosure delivered a master class in the new horizons of house music, keeping Boardmasters attendees on their feet, dancing into the early hours.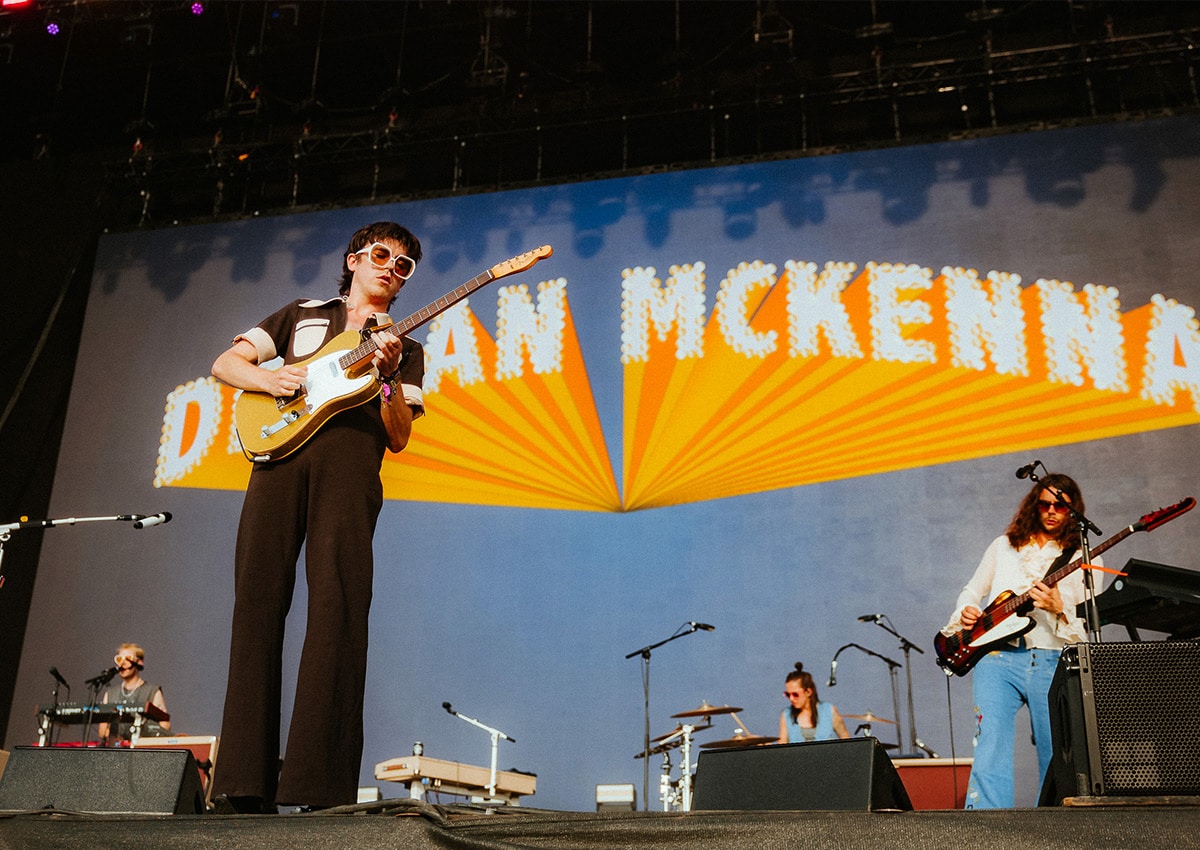 Saturday/ Declan McKenna / Lawrence Howe
It was another sunny day at Watergate Bay, filled with magical moments and topped off a blissful Cornish sunset. Festival goers united to enjoy a line-up comprising the world's most exciting musical talent, including 'Happier' hitmakers Bastille who had the crowd singing along to every song, as well as indie favourites Bombay Bicycle Club, Manchester four-piece fronted by the epic Heather Baron-Gracie – Pale Waves, as well as Declan McKenna, Kurupt FM, Eurovision's Sam Ryder, Mimi Webb, Mae Muller, Rae Morris and many more.
Dance lovers headed to The Point presented by Desperados where Meg Ward, Sarah Story, Shermanology and more provided the bangers, all rounded off by the legendary Patrick Topping who kept the electric vibes going through the night.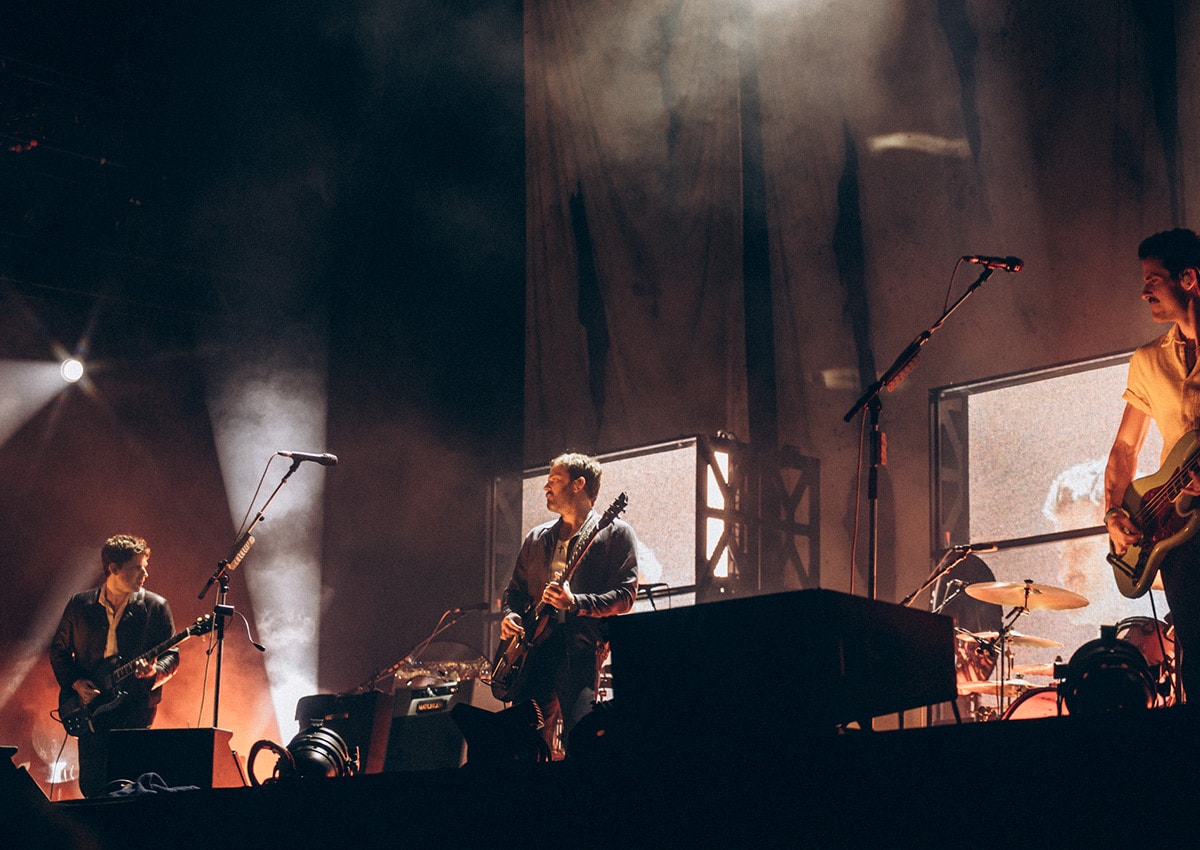 For the final. night, Boardmasters drew to a sensational close with a mammoth set from the one and only Kings of Leon. The Nashville rock and roll four-piece provided one of the most anthemic and without a doubt, most unforgettable sets in Boardmasters' history. Fans gathered at Watergate Bay to witness one of the world's greatest rock outfits deliver a 90-minute set and they didn't disappoint.
During the day The Main Stage played host to incredible musical talent including Tom Grennan, The Wombats, Mercury-nominated Joy Crookes, Palace and more. Meanwhile, over at Land of Saints, the big top was headlined by De La Soul, with others on the line up comprising Arrested Development and Remi Wolf were amongst the artist treating fans to unmissable sets. The Unleashed stage was headlined by Jax Jones, with others including 220 Kid, drag royalty Jodie Harsh and Jax Jones, plus so much more, as festival goers partied into the early hours.
At The Point presented by Desperados, Franky Wah took the headline spot, spinning house hits including floor filler, 'Under The Sun'. Prospa, Chaos In The CBD, Charlie Boon B2B Tibasko were also on hand to make sure the bangers continued throughout the night.
An amazing time was had by all, see you next year!