Carissa Moore (HAW) won the Oi Rio Pro Presented by Corona, Stop No. 8 on the World Surf League (WSL) 2022 Championship Tour (CT). The competition finished off in spectacular fashion in front of a huge crowd at Praia de Itaúna in Saquarema, Brazil. Five-time WSL Champion Moore defeated Johanne Defay (FRA) in the Finals.
Photos: WSL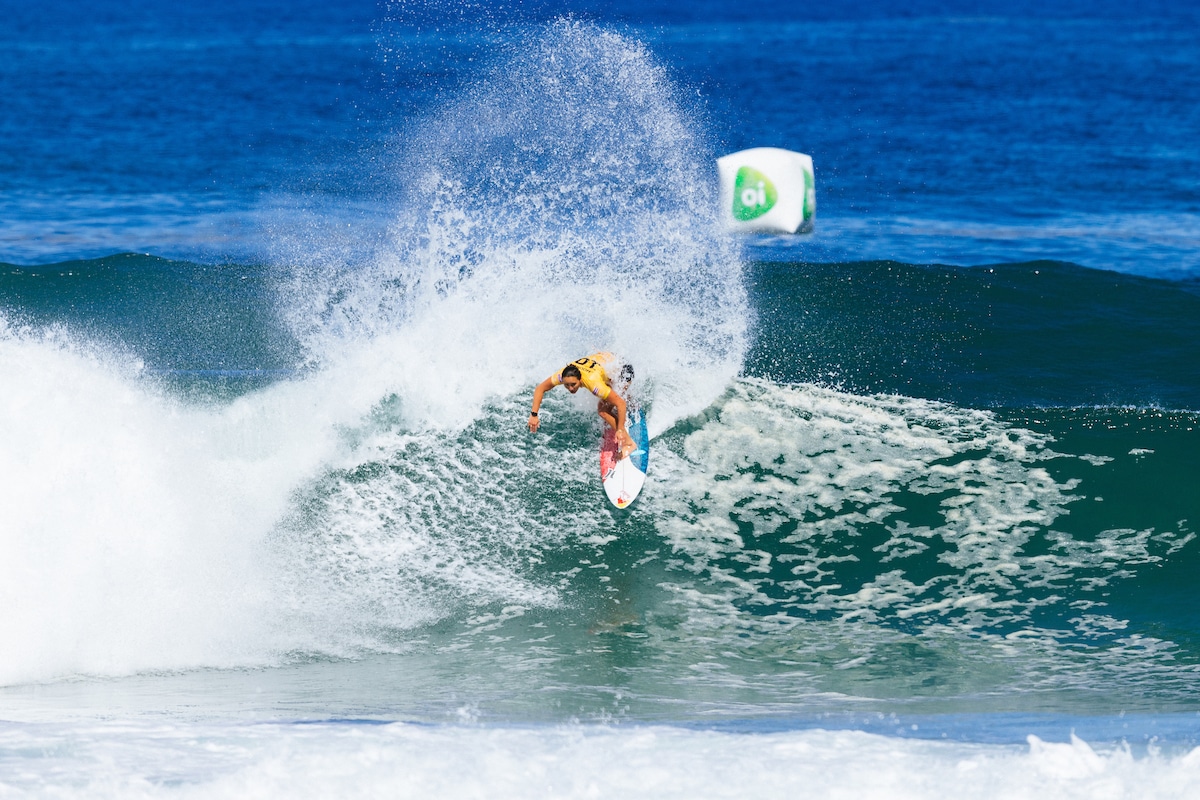 Carissa Moore Wins Oi Rio Pro, Clinches a Spot in the WSL Final 5
Current World No. 1 Moore has been consistent throughout the 2022 CT season with three 2nd place finishes in addition to her 1st place result in Saquarema. Today's win marks the 25th CT victory of her career and she now has her sights set on another possible World Title at the Rip Curl WSL Finals at Lower Trestles from September 8-16, 2022.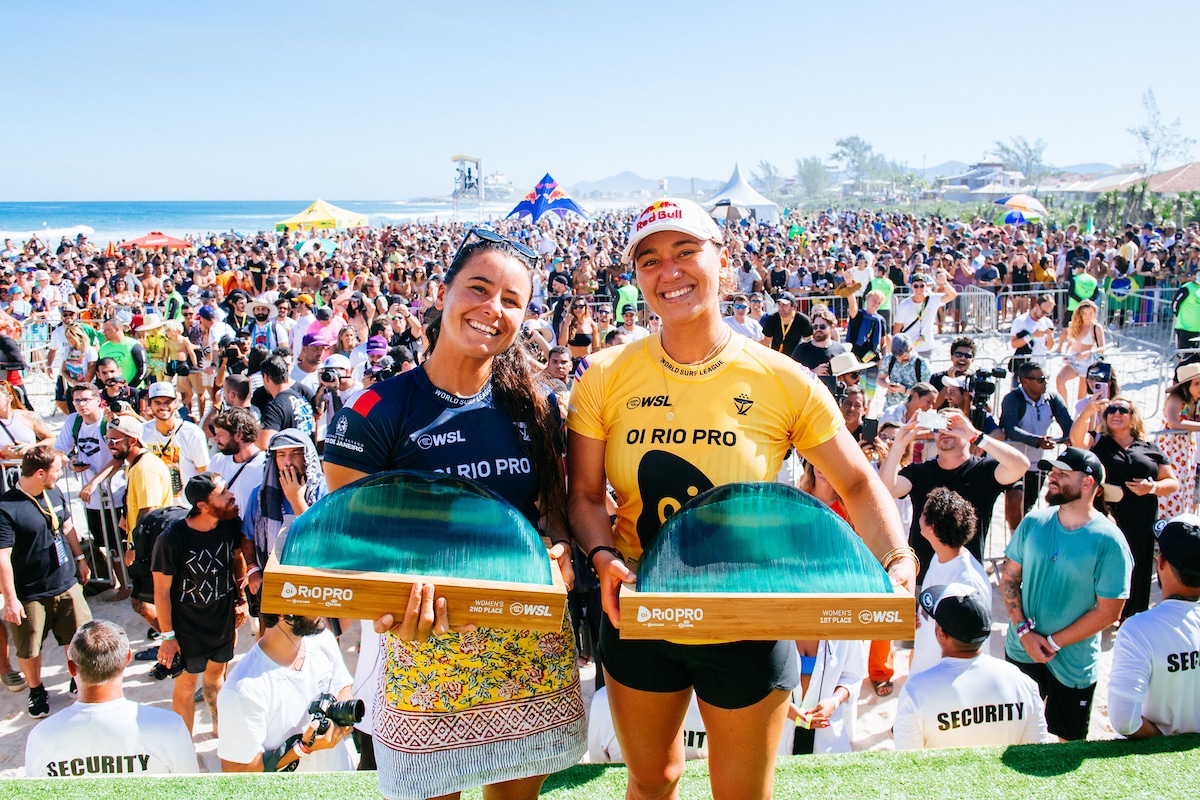 In the Final, Defay got off to a strong start, earning a 7.50 (out of a possible 10) on solid backhand surfing on the predominantly lefthand waves in the 4-6 foot range at Praia de Itaúna. She followed with a 4.83 for a 12.33 total (out of a possible 20). Moore, on the other hand, had two mid-range scores of a 5.50 and a 5.93 with the clock ticking down. But on the last wave of the heat, Moore blasted consecutive backside hacks with speed and progression to earn a 9.50, the highest score of the event in the women's division.
"This is one of my favorite wins in my whole career," said Moore. "Coming up against my good friend Johanne Defay is always difficult. She got me in G-Land and I really feel like she's the one to beat this year. I was behind in the whole heat and I thought that I was probably going to get another 2nd place here, but things went my way. I've just had such an incredible week at a house with all my friends, the crowds have been amazing, and I've felt a lot of love and support here, so I think that's what made it even more special."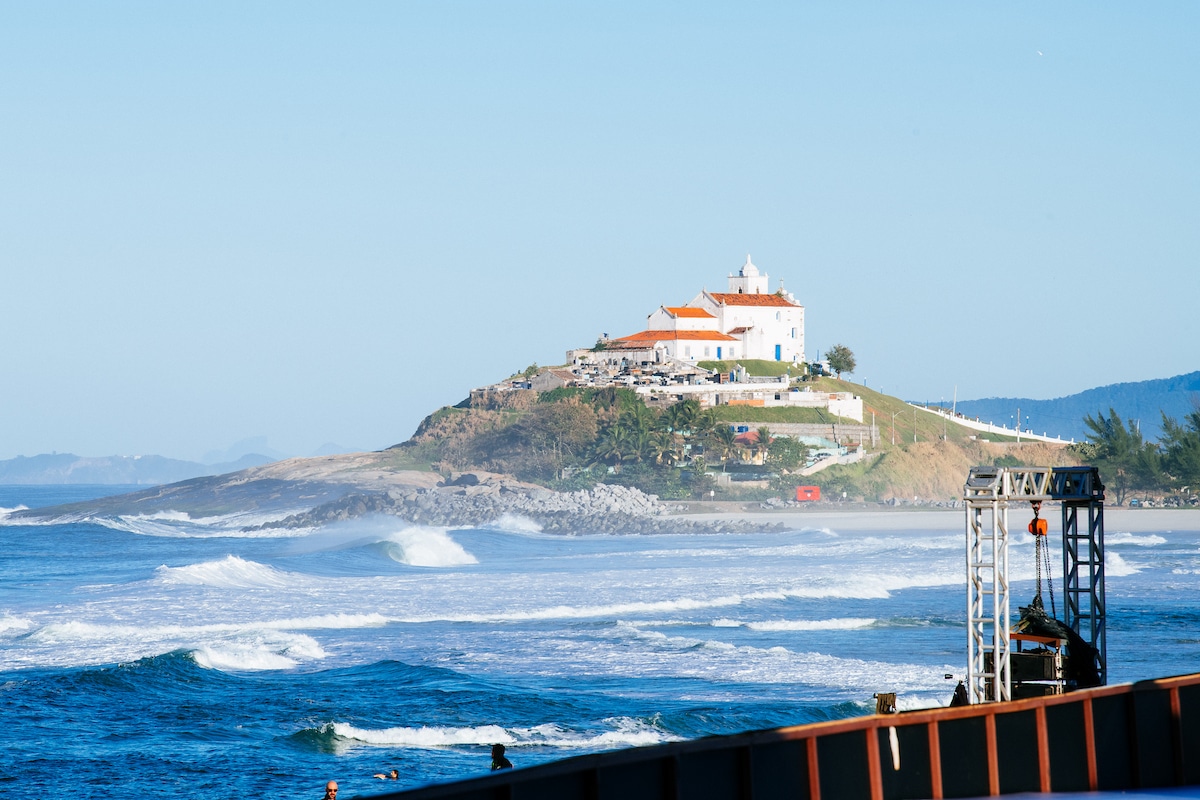 In addition to her victory, Moore was able to clinch a spot in the WSL Final 5, extending her lead in the rankings over Defay, Lakey Peterson (USA), Stephanie Gilmore (AUS) and Brisa Hennessy (CRI).
"Wow, I didn't even know it was possible here, but I'm really, really stoked," said Moore. "That's really cool, it takes some pressure off. That's awesome, sweet!"
As was the case with the majority of the athletes competing at the 2022 Oi Rio Pro presented by Corona, there was an exhilarating feeling at the event brought by the energy and stoke provided by the most passionate and avid surf fans in the world.
"It's great to make it to the Finals. But it's the fans that make it so special," said Defay from the Award Ceremony.