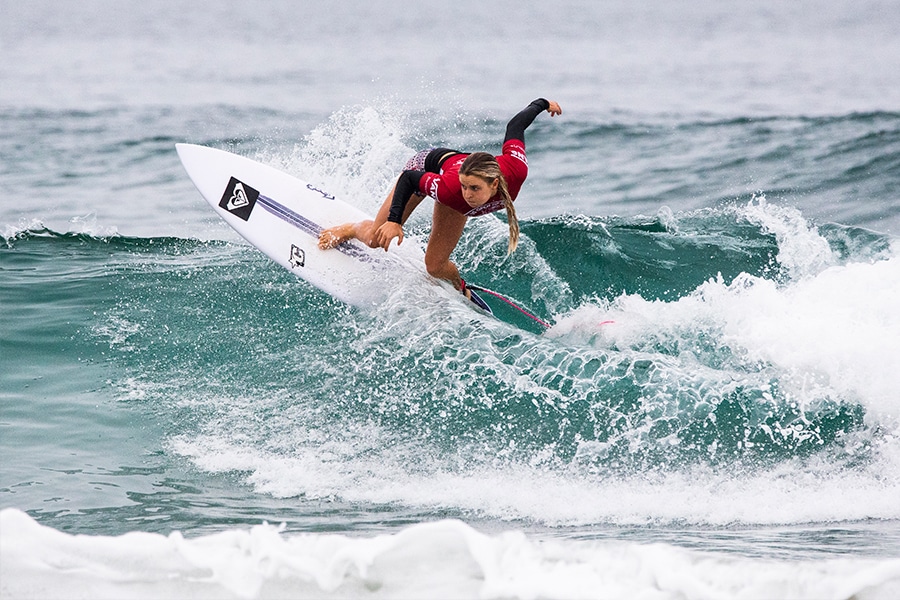 Words Carey Blakely  Photo Steinmetz for ASA Entertainment
Bronte Macaulay's surfing has a rhythm and precision that's consistent with her surfing heritage. Currently ranked 11th on the Women's Championship Tour, this 25-year-old goofy footer from wild Western Australia is the daughter of former pro surfer Dave Macaulay, who finished third in the world in 1989 and 1993.
I caught up with Bronte in Oceanside, California, at the Nissan Super Girl Surf Pro. She had just nabbed third place in an event that witnessed many unexpected upsets along the way to the heartwarming Super Girl cape win by 17-year-old Samantha Sibley. Bronte seemed calm and happy as she prepared to head up to Huntington Beach for the Vans US Open of Surfing. After earning the highest heat score of the entire US Open this year—a 17.10—during Round 3, Bronte knocked Stephanie Gilmore out in Round 4 before losing to Tatiana Weston-Webb in the Quarterfinals. Her strong finishes at the US Open and Super Girl Surf Pro catapulted Bronte up to the No. 4 spot on the Qualifying Series, helping to shore up her chances of re-earning a place on the CT in 2020.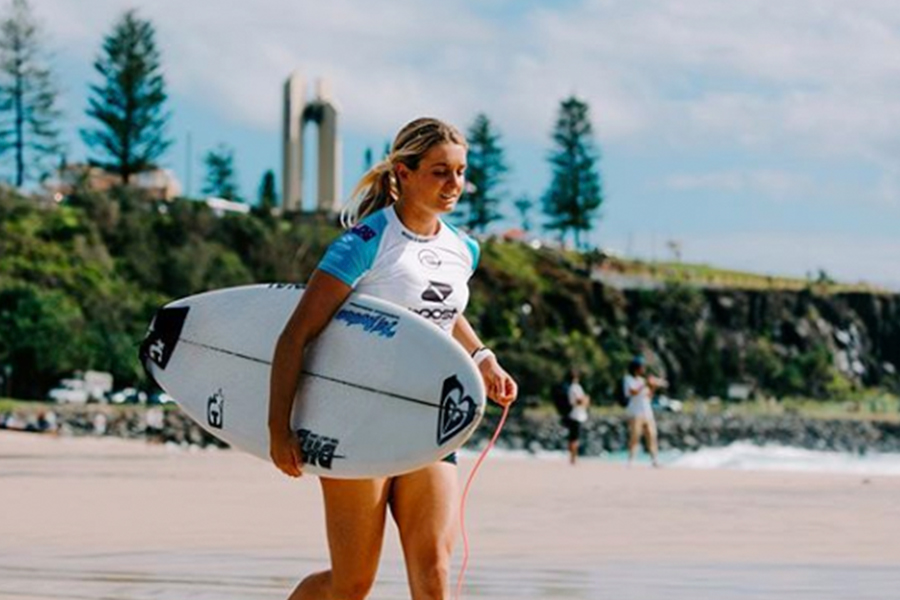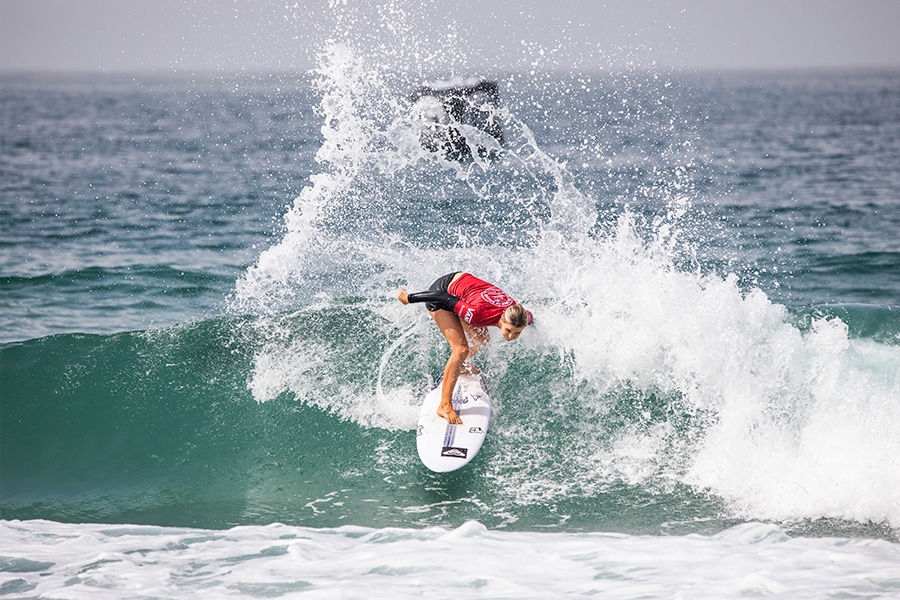 We caught up with the Super Aussie to get the lowdown, here's what she had to say:
With a name like Bronte Macaulay, I'm guessing you're of Scottish descent.
Yes, I am. My mom's half Scottish, but I get my name from my dad who has, I think, Scottish heritage a few generations back.
What do you like most about having your dad [also her coach] with you at tour events? 
He's a really nice, calm presence. Events have lots of ups and downs and highs and lows, so it's just nice to have someone who's always pretty neutral. Also, he films me a bit so that I can improve my surfing. And since I'm away from home and family so often, it's nice to have at least one family member with me.
With pay parity now in place, what does it feel like to be a female pro surfer in 2019?
It feels really good. There are a few Western Australian female surfers who used to be on tour, like Melanie Redman-Carr, and financially it was so different back then. Redman-Carr was second in the world [in 2001 and 2006], and now she's a teacher. She did so well, but she still wasn't financially set up—and she was on the tour for a long time. I know it's not all about the money, but it's just nice how professional surfing can now be considered more like a job with the income we get since the prize money is equal.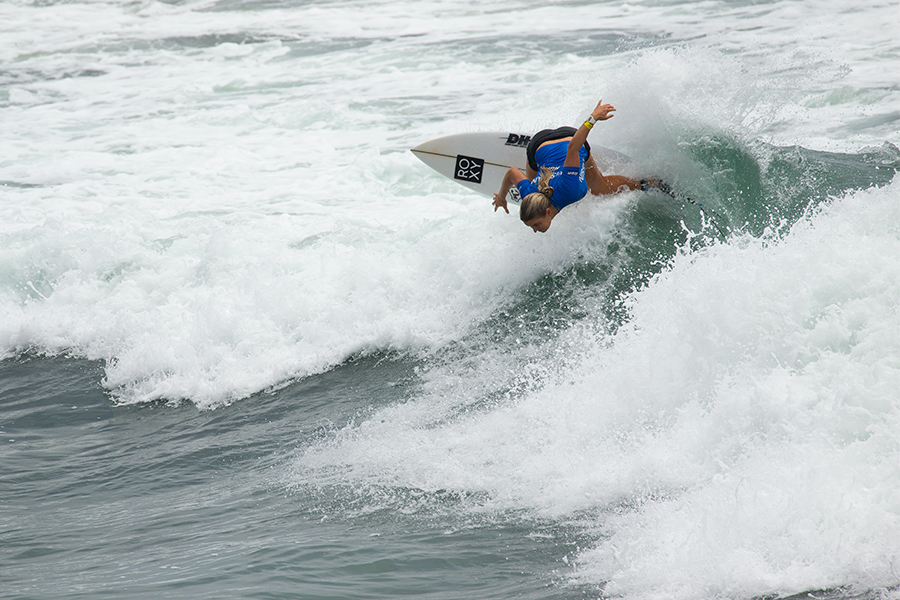 You obviously travel quite extensively. What's your favourite spot on the tour circuit?
I really like Jeffreys Bay. It's one of the best right point breaks in the world. And the place is beautiful, just insane. It's this little surf town where you can head out on safaris and see insane sunsets. I'm really glad that I've gotten to experience it; I might not have if I wasn't on tour. 
Speaking of tour stops, next up on the CT is the Freshwater Pro at Kelly Slater's Surf Ranch. What do you think of the wave pool environment?
I found it a little bit strange the first year just because you're in the middle of nowhere and you can't really surf. Usually we're free surfing a lot around a comp. It was pretty unusual, but I think this year I'll be more ready to have that experience. I still have to improve in tube riding, and it's a really good training ground there because you can progress a lot on a skill in one day since it's repetitive and such an insane wave. It's so good! So while the event is unusual, it's pretty cool at the same time.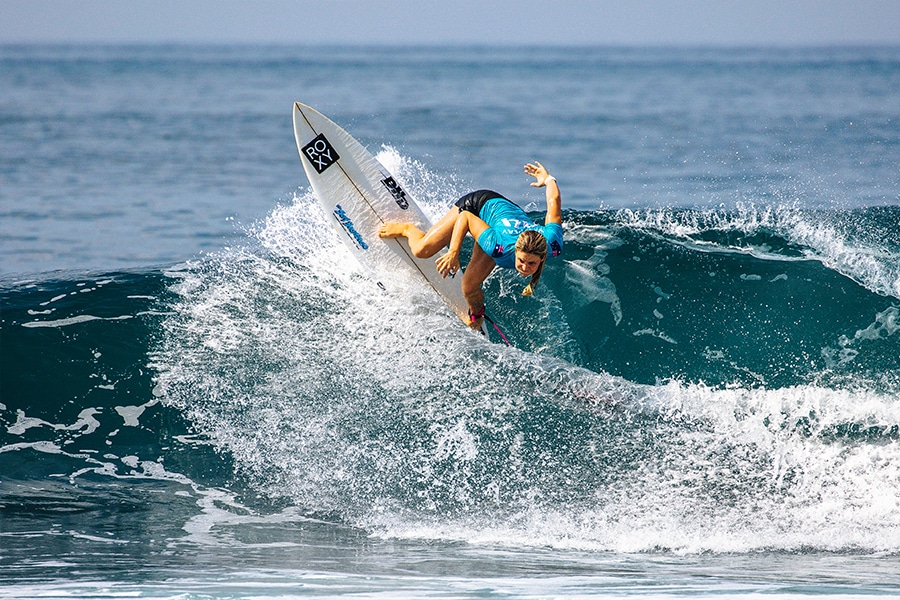 Here's wishing Bronte better tubes, more time at home, and the chance to cause a few more upsets in the months ahead.