Karol Ribeiro is an ultimate ocean lover. A proud Brazilian, she hails from an old Rio de Janeiro family, which locals refer to as, 'The Carioca'. Here's Karol's story.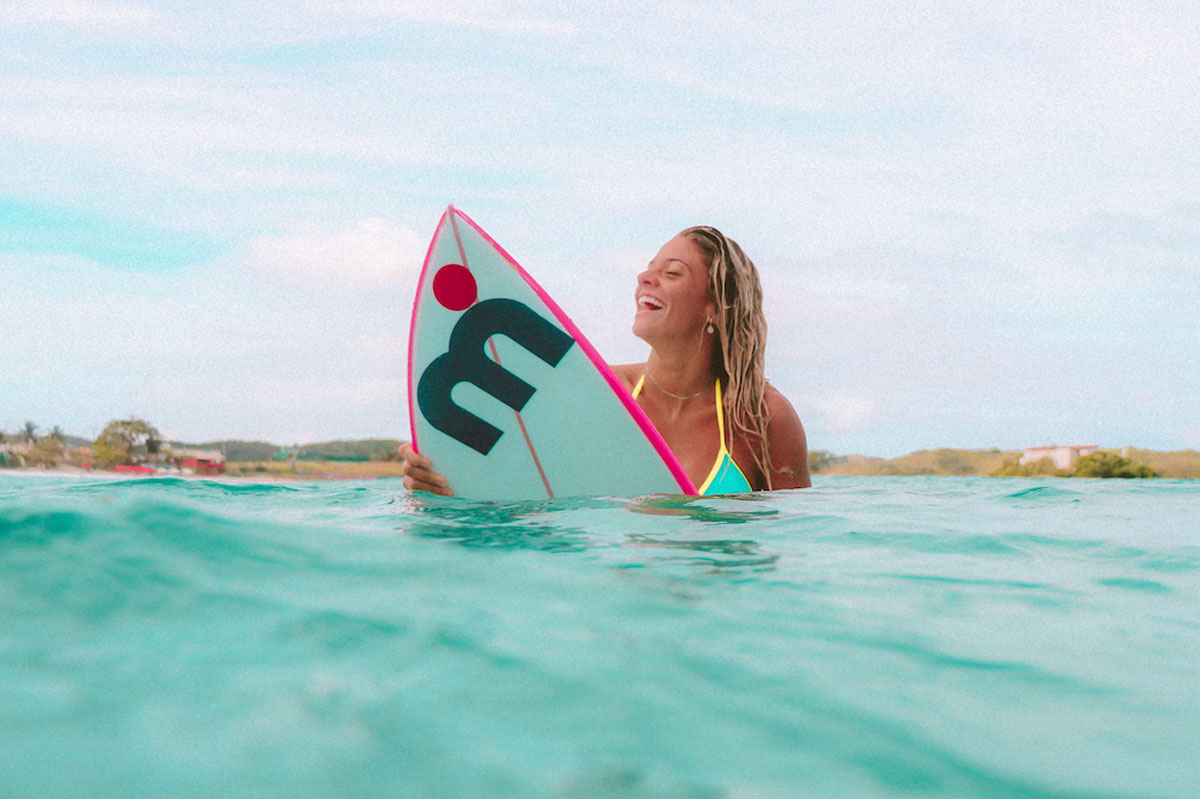 Karol grew up in the ocean beachside village of Cabo Frio just East of Rio. Clear, turquoise Pacific Ocean waters lap Cabo Frio's beaches, and sun-filled days draw crowds to the seaside boardwalk lined with food vendors and historic sites. Translated literally, Cabo Frio means 'Cold Cape', the water a few degrees cooler than in Rio. When just 7, Karol's older brother was diagnosed with a respiratory weakness, requiring him to be in the water for treatment and recovery. She decided to join him on his daily visits to the ocean, which would go on to define her life.
'When I would go to the beach, only boys were out surfing. When I was 7, I had my board and would be on the water every day, and I entered my first competition when I was 8. Later on, as a teenager, at the start of my professional career competing in surf competitions, I would compete against boys as there weren't any girls surfing at Cabo Frio.'
As one of the few female surfers in the line-up in Brazil, it attracted the attention of a local brand, and consequently, it began her first relationship with a sponsor. 'From that moment of recognition, I saw a pathway of making surfing a way of living and a starting point from which I could build a professional surfing career. With the support of my father, I pursued my passion, even though it meant competing against boys; in fact, it motivated me even more.'
Cabo Frio community's support for her surfing aspirations runs high among family, friends and even the local male surfers. However, the general attitude towards female surfers in Brazil was unsupportive. 'The guys believe the waves are for them and that they own the surf breaks, which makes it difficult to attain a high level when your wave breaks are limited. Today, there is a push to promote women's surfing in Brazil, showcasing their talent, helping to build acceptance.'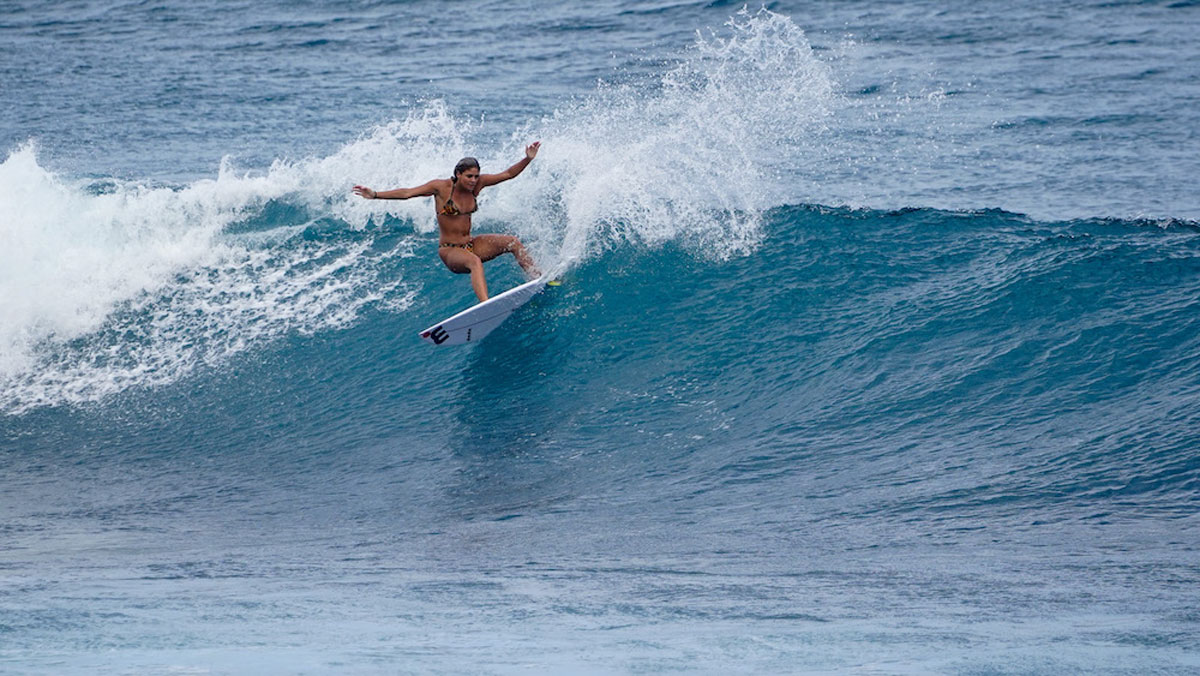 'Growing up in the village of Cabo Frio, the community has always had a healthy understanding of being considerate of the environment. From this collective community mindset and via their actions, I have an inborn compassion for the environment, the ocean and the beaches. Beach clean-ups and rescuing sea life in distress are commonplace in the region; turtles, in particular, are regularly rescued from plastic entanglement and fishing nets. Beach cleaning activities are essential to Cabo Frio's community activism.' Today, she dedicates time to passing this responsibility and awareness to others, especially the youth. It's a healthy generational mindset and one which all ages embrace.

'Five years ago, I established an online community, 'Na Maré', promoting women's surfing in Brazil. Through this media, I show young girls there is a pathway to professional surfing in Brazil; empowerment, for me, is a powerful driver in a country where misogynistic values remain high. Ultimately, I aim to develop greater respect for women surfers through strength in numbers and to give them a stronger voice. While it has been a struggle for me, I hope in future, acceptance will be embraced and the pathway easier so that girls won't be lying on the beach and taking photos of their partners but rather, on the water sharing the joy of the ocean.'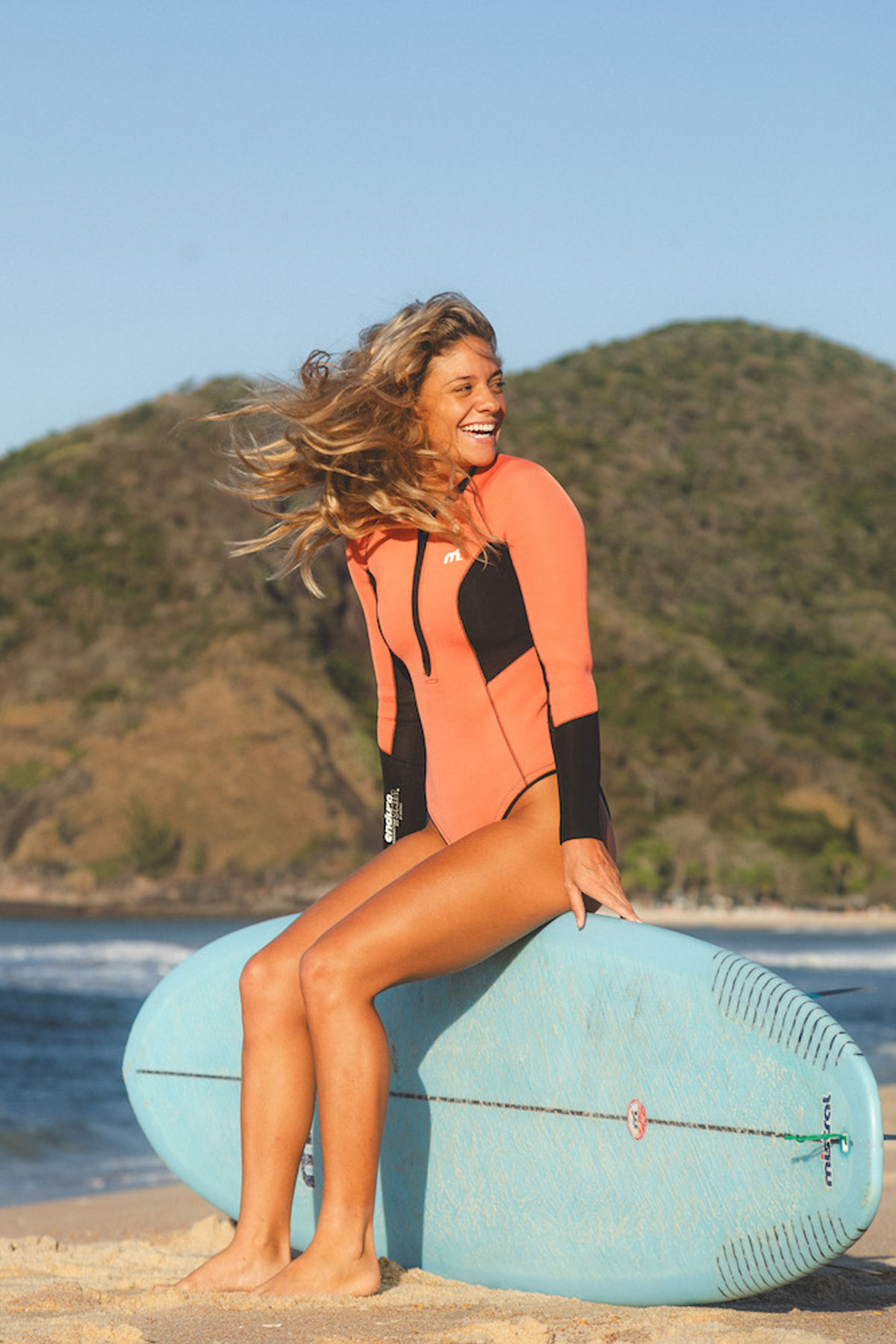 Coming from a family of non-surfers has made Karol's surfing life challenging, adding to which she had no role model in the form of another female surfer with her in the water or at the beach. Her formative days were spent platforming on social media about her equal rights to be on the water, riding the same waves as the men. 'Speaking out on this issue led to more women surfers being vociferous and paddling out to the line-up, which began to address the balance of things. What I see now is that in the future, these girls will become mothers of children whose lifestyle choices will be influenced by being surfers, and so the number of women surfers will only grow from this.' 

As a professional surfer, she won the Brazilian Girl's Junior National Title three years in a row. When just 14, she competed in Australia, having qualified to compete and was the youngest ever to attend. She has also won the ISA women's leg of the World Surfing League in California, Portugal, Nicaragua, Ecuador and Brazil. Following the pandemic, the WSL changed the venue format so designated regions would hold events within that region, for 2024, the likelihood will be that the tour will be back again in full force, and Karol is currently preparing a trip to Hawaii to train in larger, more powerful waves to prepare for the season. She aims to travel to all the WSL events worldwide to compete with the world's best, acknowledging it's the only way to become the best.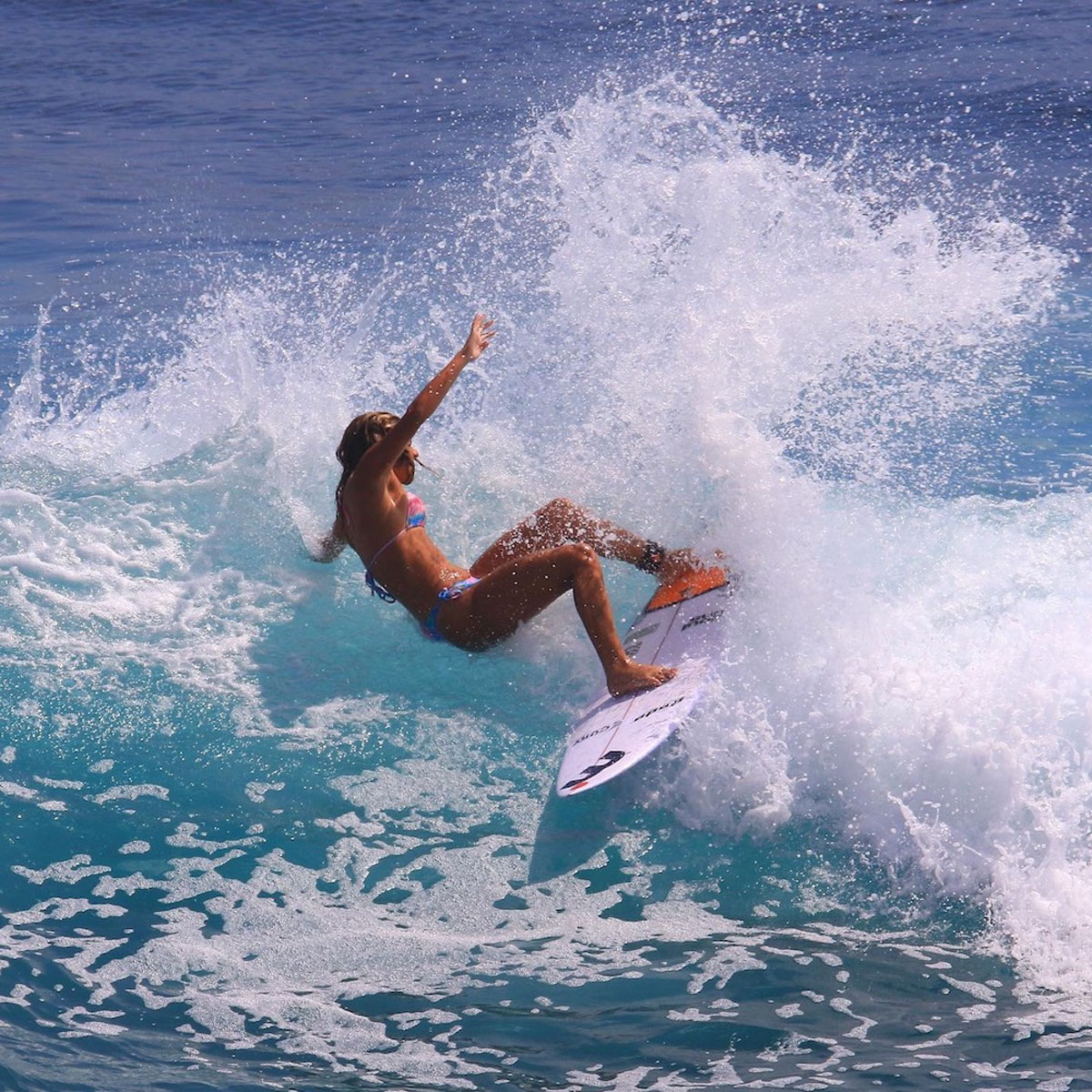 Regarding her relationship with Mistral, 'When Mistral initially contacted me, I was told they had been watching me for several years and that they signed me up not just because of my results but due to my initiative, pro-activeness and energy; this makes my roots to Mistral deep and very connected in being so appreciative, it is a thrill to be recognised and be sponsored by a globally recognised brand.'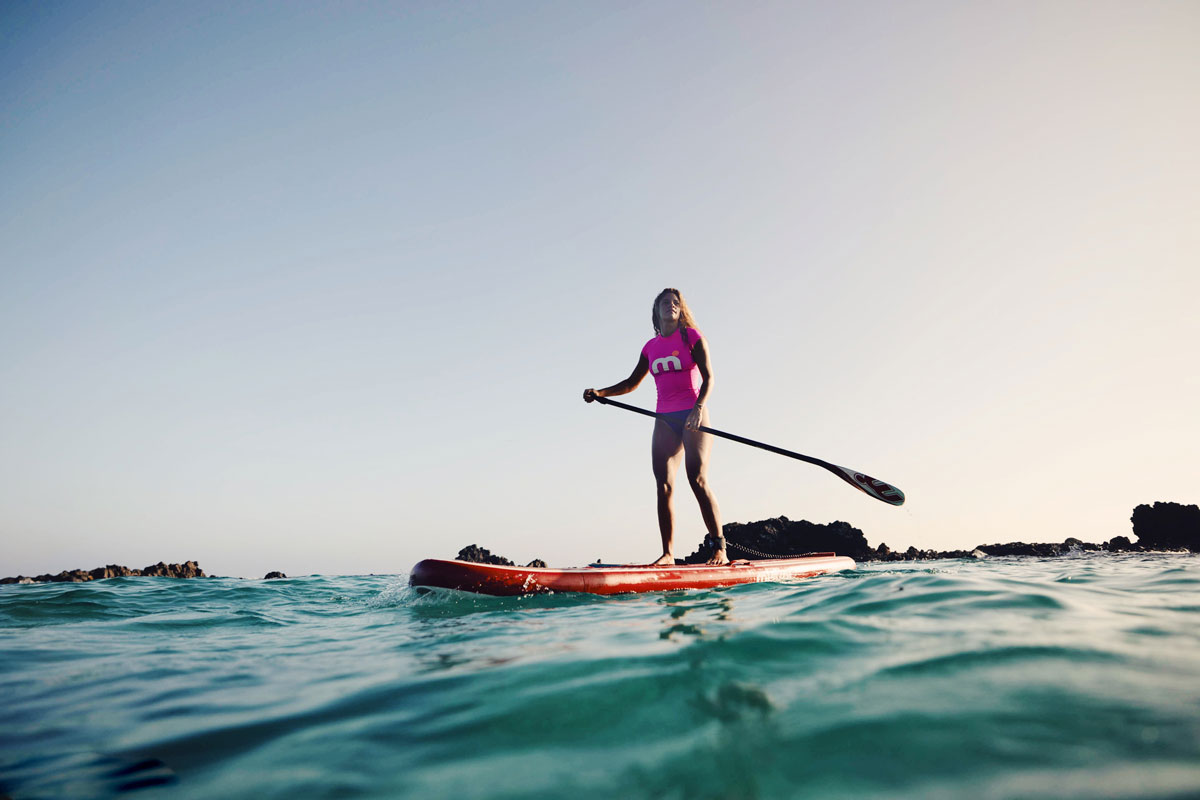 Interestingly, she is about to cross-platform at this juncture in her career by adding a paddle to her surfing repertoire, pursuing SUP surfing. She has a Mistral Seaspray board and intends to practise during the Brazilian winter, an excellent board for training and inaugural competitions, before moving on to a low-volume custom board for more radical moves.  "SUP surf events have been growing in number in Brazil, so there will be an opportunity to compete. SUP surfing is something I am determined to master, and I'm fortunate to be close with a former Mistral Team member with a strong paddling background, Lena Ribeiro, who is encouraging and supporting me.'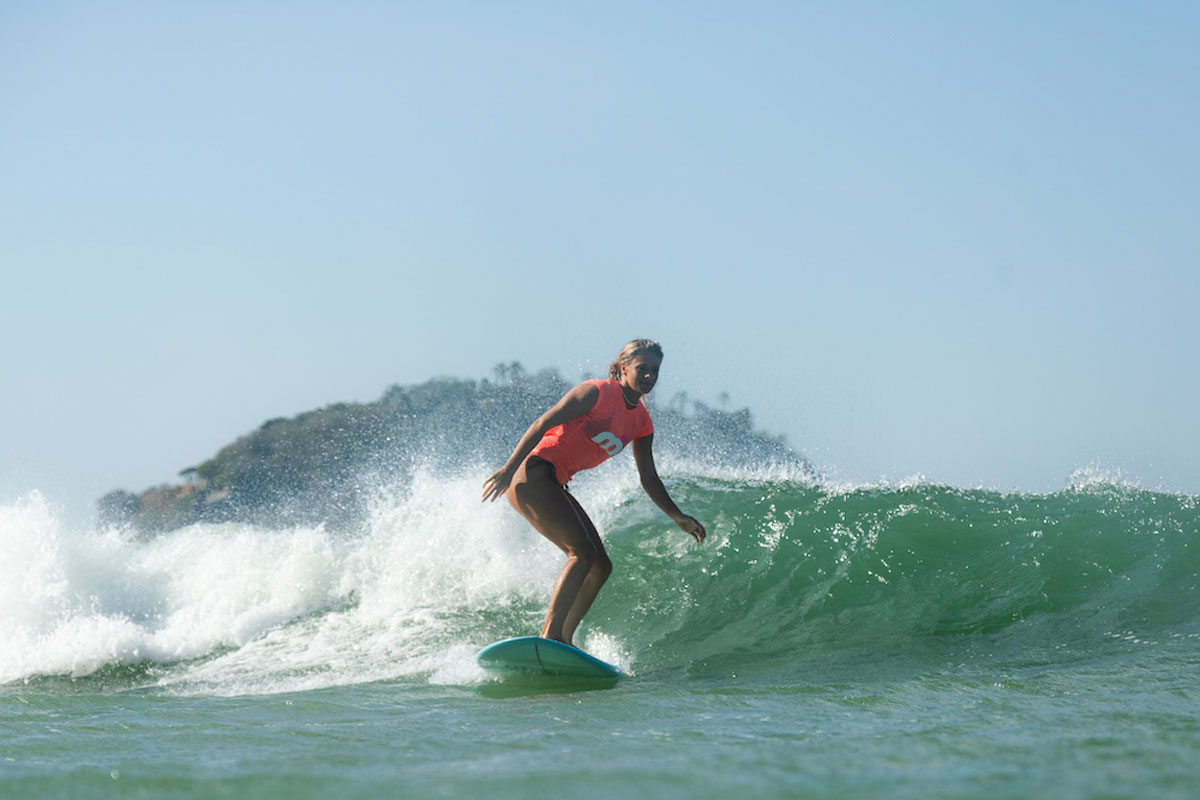 Part of Karol's appeal is that she approaches what she does on the water as a career and extends her activities beyond the water by dedicating time and encouragement to others. She knows the value of exposure and works hard to develop her name through actions and character integrity, making her a valuable brand asset. 'I'm always thinking about how to do more and how to do better. My family like to tell me, "You think too much." These days, I am working on psychological conditioning with my coach to bring about focus for all my ideas for content, brand awareness and commercial opportunities, helping the community, inspiring others and being active for the environment.'