2020 is all about textures, simplicity and bold colours.
The big inspiration for the new lines is vibrant colours. Body Glove as a brand have the chance to travel around the world, so travelling for them is a big thing – palm trees, tropical leaves and florals played a big part in driving the direction of their new collection. This all sits nicely alongside the timeless stripe print of their Simply Me group.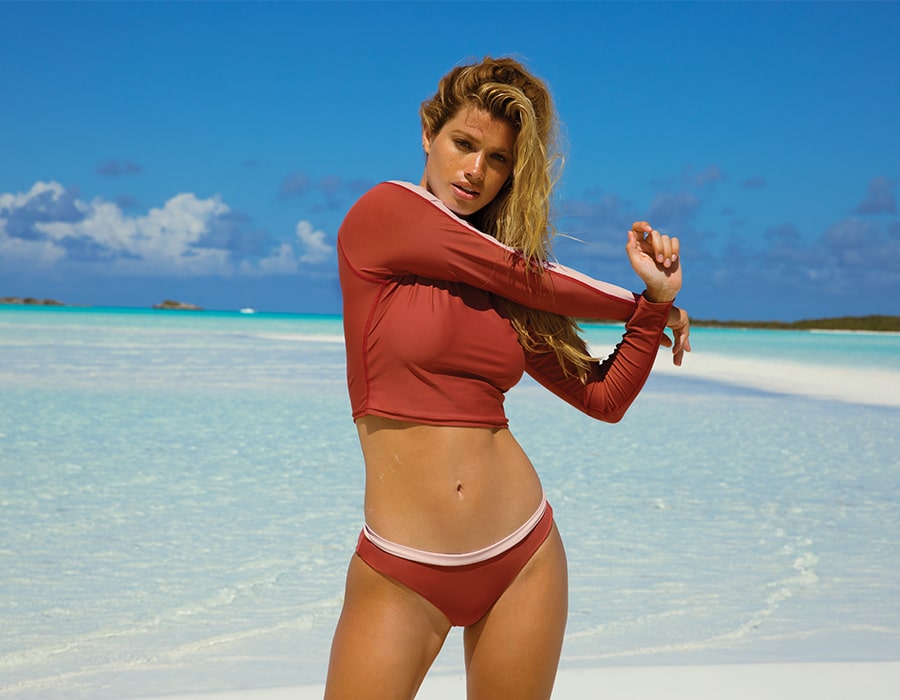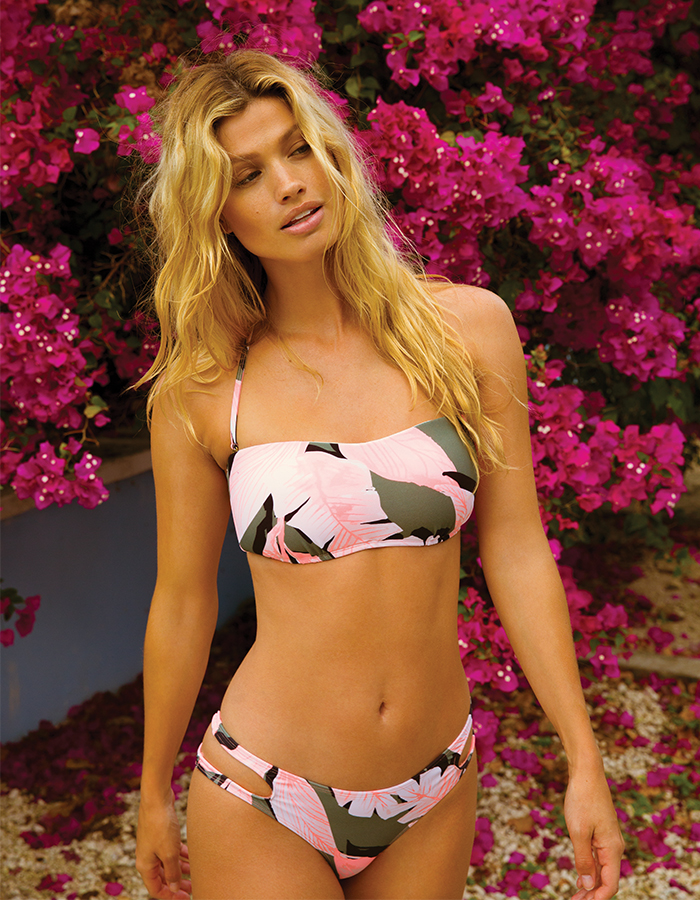 "We have taken a few prints and added them on cool textures. As florals and leaf prints are still really strong, we addressed this in our Black & White and Rio group on ribbed fabric. We're confident that our 2020 collection will be a hit next year." Body Glove
Read more from the Body Glove team on their new collection:
Tell us about the new collection, what has inspired the collection?
Body Glove's Spring 20 line is inspired by our Create Happiness campaign. Happiness is a state of mind that's created from within. It's a state of well-being where we let positivity in and leave negativity out. It's about working towards your goals and dreams with passion in joy. The prints are also inspired by beaches we have visited around the world. From Black and White's Vintage Tropical feeling, Simply Me's Neo-Nautical inspiration, all the way to Rio's Beach-inspired Palm Tree Print. They have all been inspired by the happiness created when spending time at the beach.
Will this collection suit all body types?
The S20 Body Glove Swim line is available in XS-XL with a wide range of coverage options. We also have extended cup sizes that will fit D to F.
What's the technology that's gone into this collection?
This year we have added more collections that feature our elegant ribbed fabric which adds a dimension of movement while still providing that extra soft hand Body Glove is known for. Several of our prints are also featured in our cross overs. These are items you can wear in and out of the water for surfing, swimming, yoga, jogging, and more. They all have UPF 50 and quick-drying properties.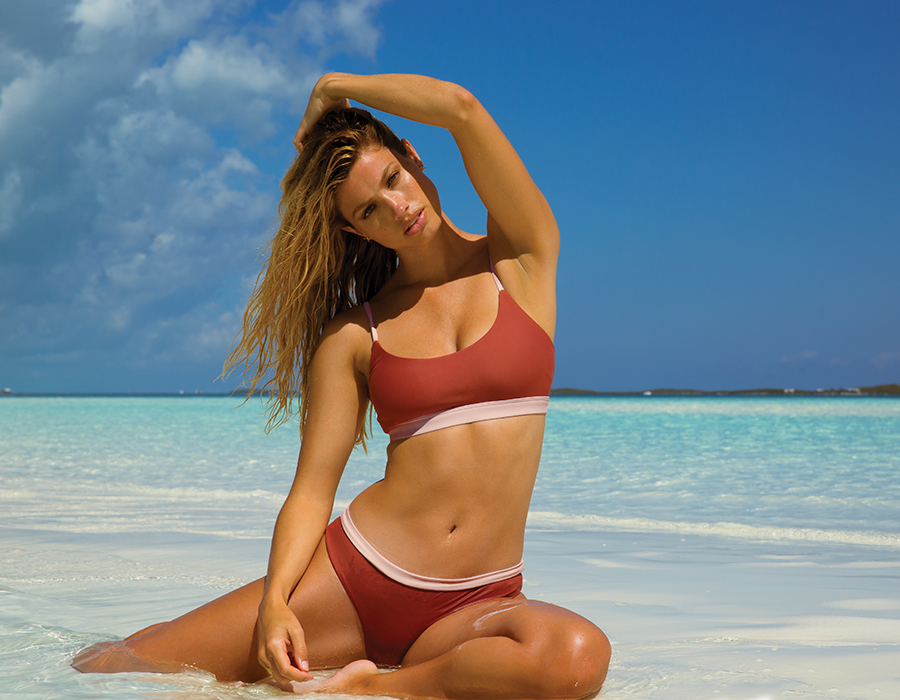 Which piece is best to wear for surfing?
Body Glove Team Rider, Tatiana Weston-Webb who is currently #8 on Women's World Champion Tour can often be seen wearing the Audrey Bottom and Dita Top while surfing. Our one-pieces and paddle suits are also very popular with Gurfers and Lady Sliders. That being said, all of our swimwear is designed with surfers in mind.
Click the links below to find out more about the collection and to shop the looks.