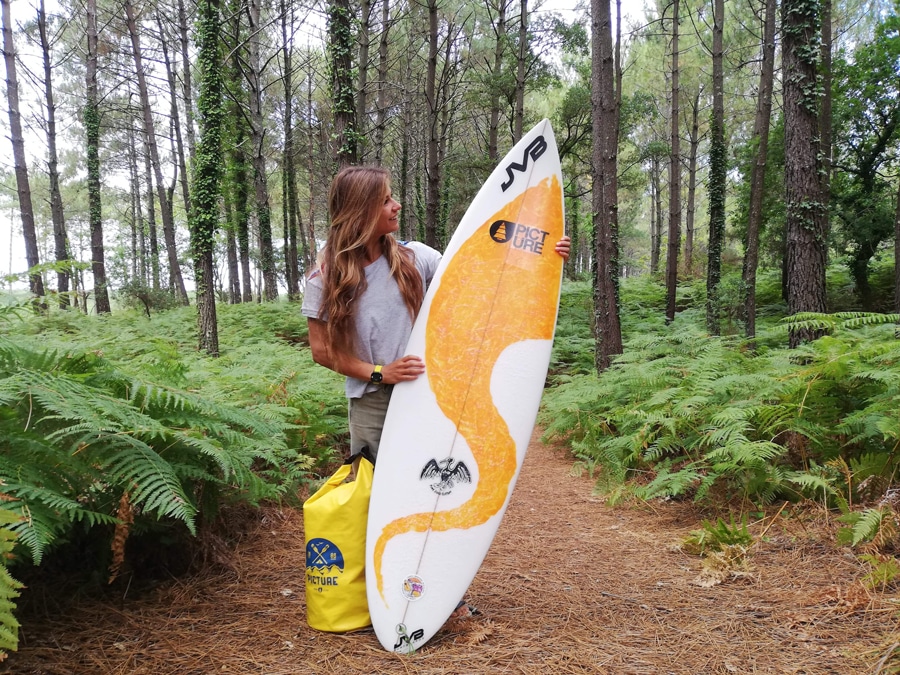 There are surfers out there who are masters of a shortboard or those who have perfected their nose riding and have no desire to surf a board that's smaller than 9'0. Then there are surfers like French surfer Marie Chauché, a true woman of the water. Whether it's a longboard, minimal, shortboard or SUP, Marie can surf it, and she can surf it well! We caught up with Marie to get more insight into having such a varied quiver and finding out whether it's helped her become a better surfer.
Name: Marie Chauché
Age: 21 years old
Location: Anglet, Basque Country, France
Occupation: Student in Political Science
Years surfing: almost 10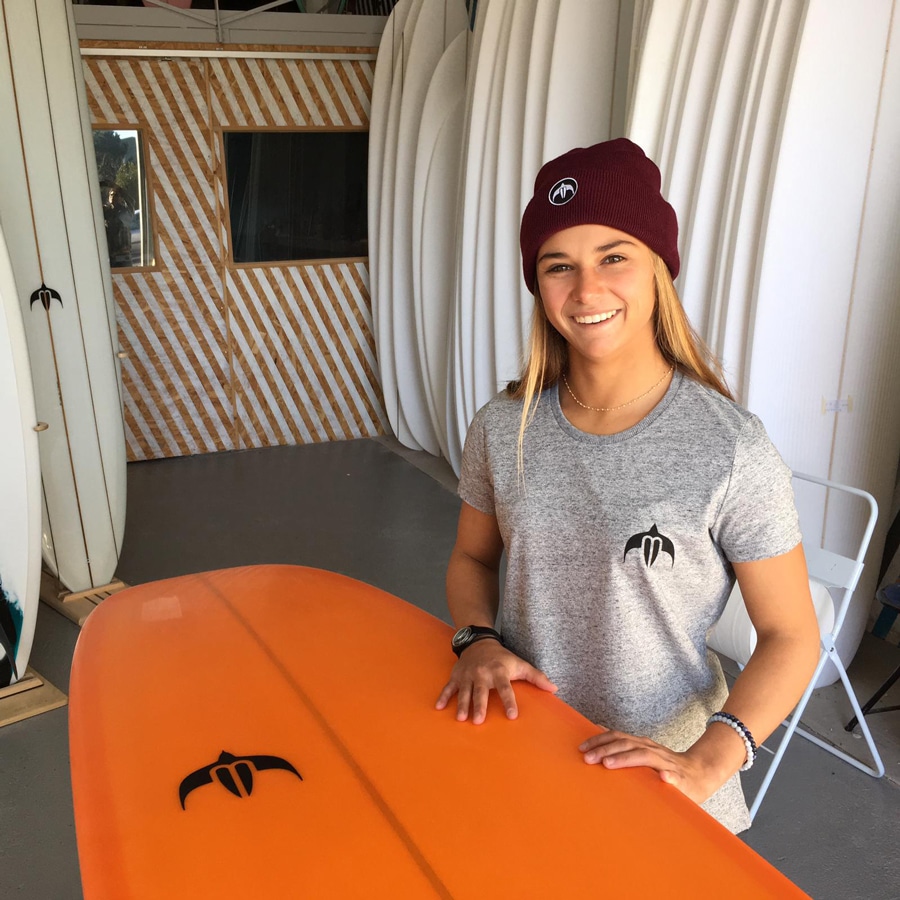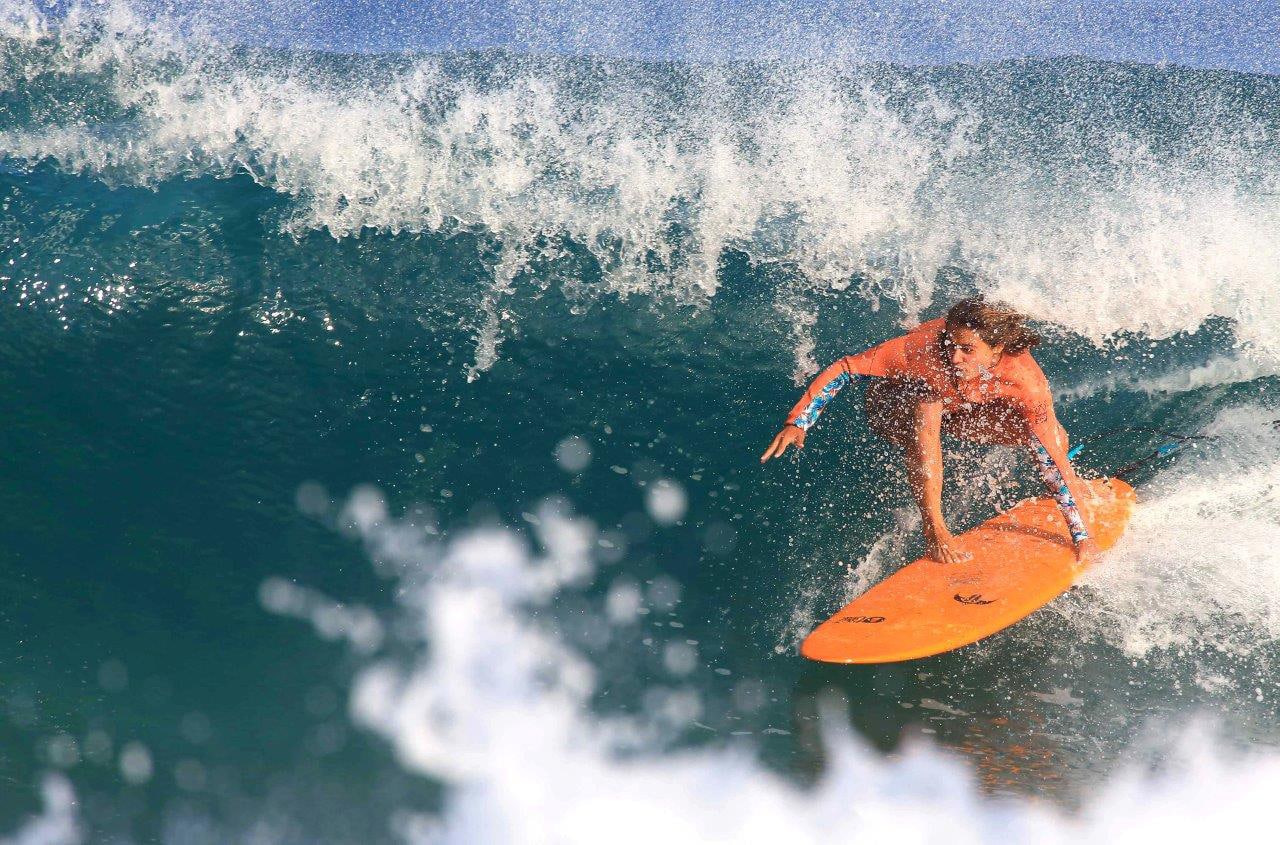 Marie, tell us about the boards you have in your quiver?
I have one longboard, Minvielle, 9'0 x 21 ½ x 21'½, round tail. It's a mix of a modern and classic longboard. I love it, it's a very lightweight board perfect for nose riding and turns. 
Another one in my quiver is a Minvielle Surf Arrow, in 5'8×5'8x 19" ¾ x 2'2′ ¾. The 70's inspired shape generates speed easily, allowing for old school turns or even barrels, and the added volume makes it a perfect board for the smaller days. You can surf all types of waves with his board; it is the perfect board to travel with. 
My favourite shortboard to surf is one from JVB surfboard (Dentex model) in 5'85'8 x 18'¼ x 2'¼. It's ideal for hollow waves, with rocker and a little bit of volume, acting like a minigun but still perfectly manoeuvrable too. I enjoyed surfing it in the Canary Islands last year. 
Those are my three favourite boards, but I also have another bunch of boards; a 5'6 Bradley and a Moon longboard, very light, pintail, easy to manoeuvre, and an 8'0 McTavish, which was my first board. I have a very light foamie board, which is fun for the extra small days. A Torq, perfect for shore break sessions, and finally, an inflatable stand-up paddle to have fun during summer waves with friends.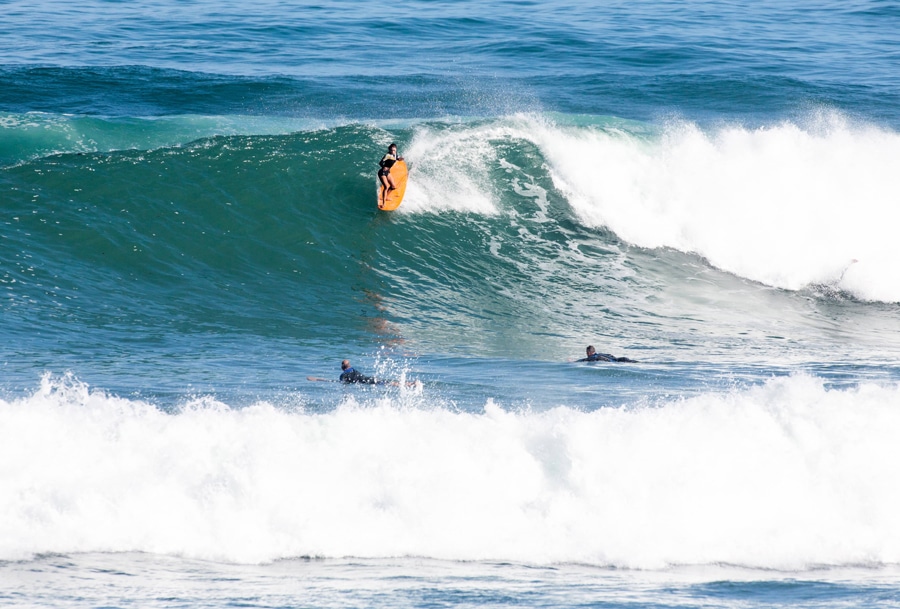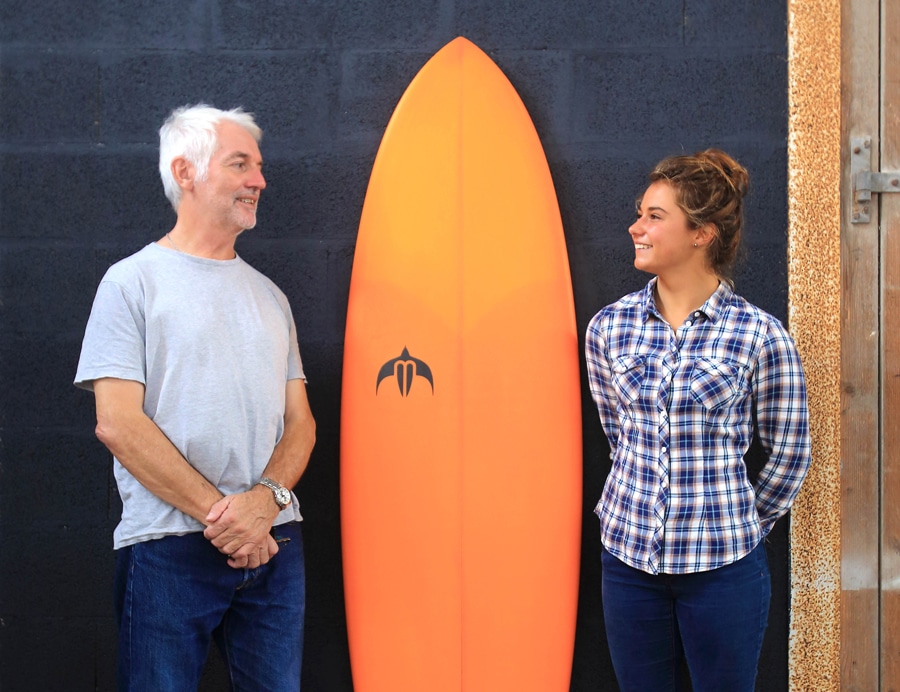 Why do you like surfing different boards?
Surfing different boards enables me to adapt to the different surf conditions throughout the seasons. It is fun to change and switch between different board types, adopt different rhythms, lines, and alternate between different styles.  

Do you find it hard to switch between, say, a longboard and a shortboard? Do you find you have to surf them differently?
The best way to switch between boards is to go step-by-step and not worry about surfing them differently. When I first learnt how to surf, I was advised to surf a minimal style surfboard. Something with more volume and a little bigger to give me more balance. Surfing this felt similar to surfing a longboard. The lines you draw are the same, and the turns are similar. I have found that some longboards can sometimes feel more like a shortboard if they have a little bit more rocker. Every board is different, which is why I love changing it up. 
Do you think surfing different boards has helped your surfing progress? 
Yes, surfing different types of boards have enabled me to become a better surfer. I have learned more about where to place myself in the water and on the wave. It has helped me refine my surfing. 
Which is your favourite board to surf? 
My longboard Minvielle, arrow and my shortboard JVB 
Are there any boards out there that you'd love to surf? 
Yes, I am very curious about trying a foil but thinking more traditionally, I would love to surf a 'classic' longboard. 

Do you adapt your board to the conditions or your mood? 
It depends! If I feel like I have spent a lot of time on my longboard, I like to make sure I switch it up and surf my other boards. Most times, I choose the board depending on the conditions. I also have to think practically; for example, my longboard doesn't fit into my car! So if I want to surf after studying, then I will take my shortboard. I also tend to travel with my shortboard as it's a lot easier to travel with.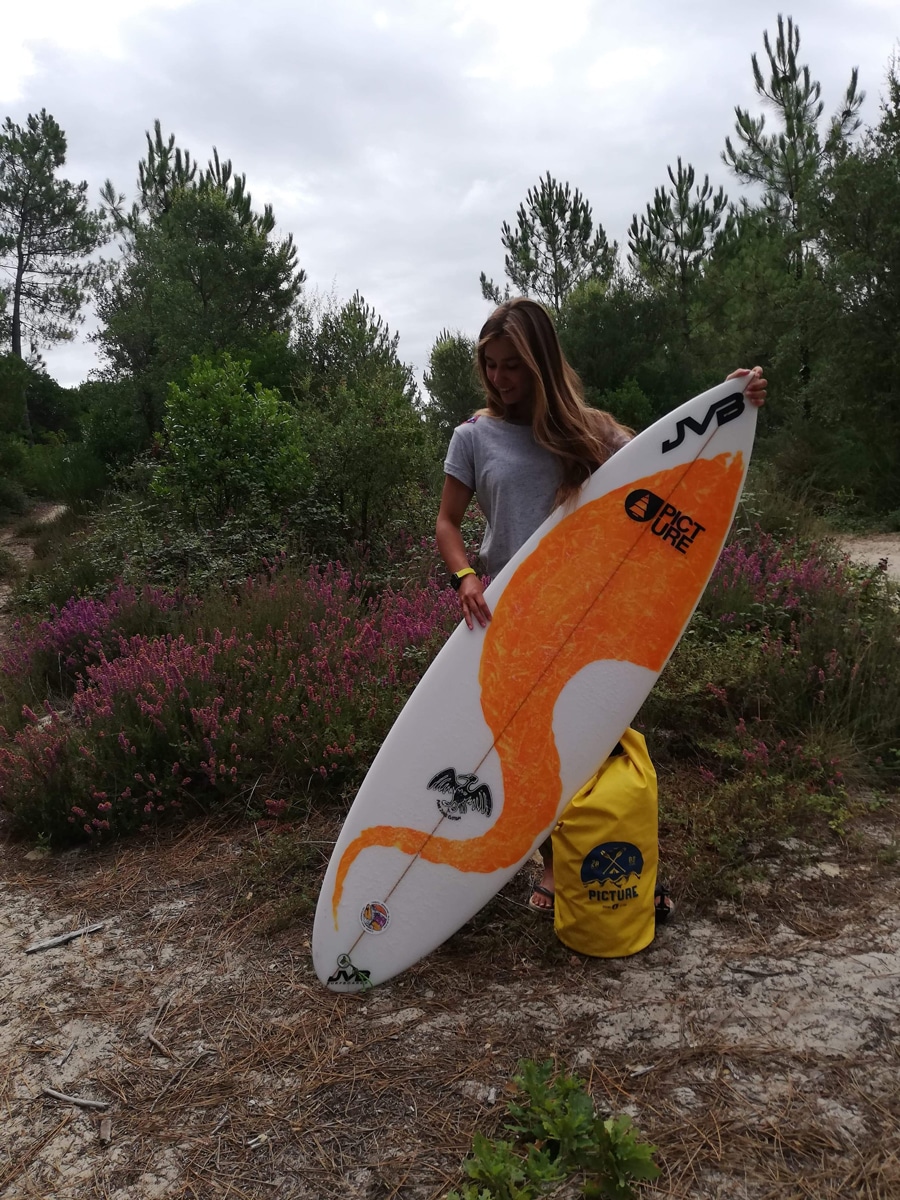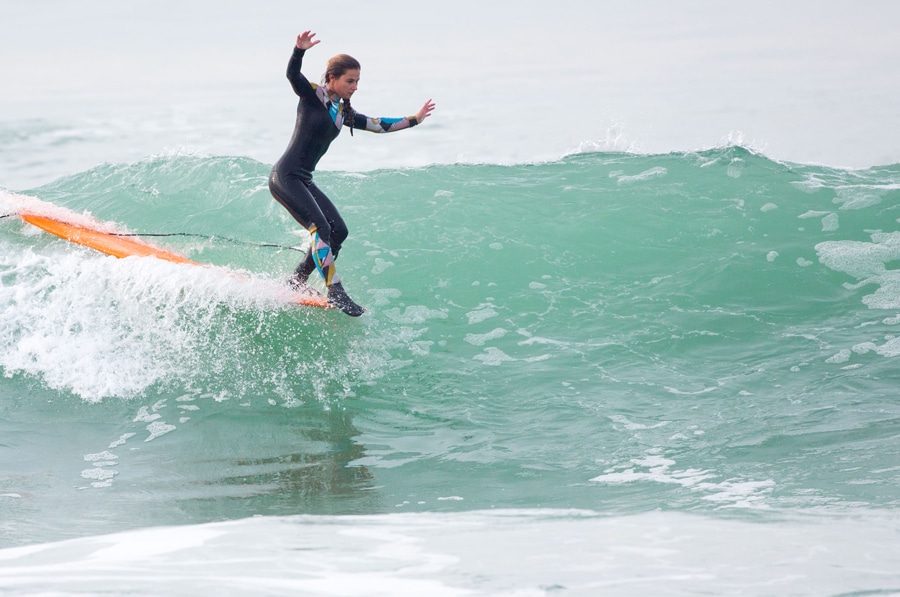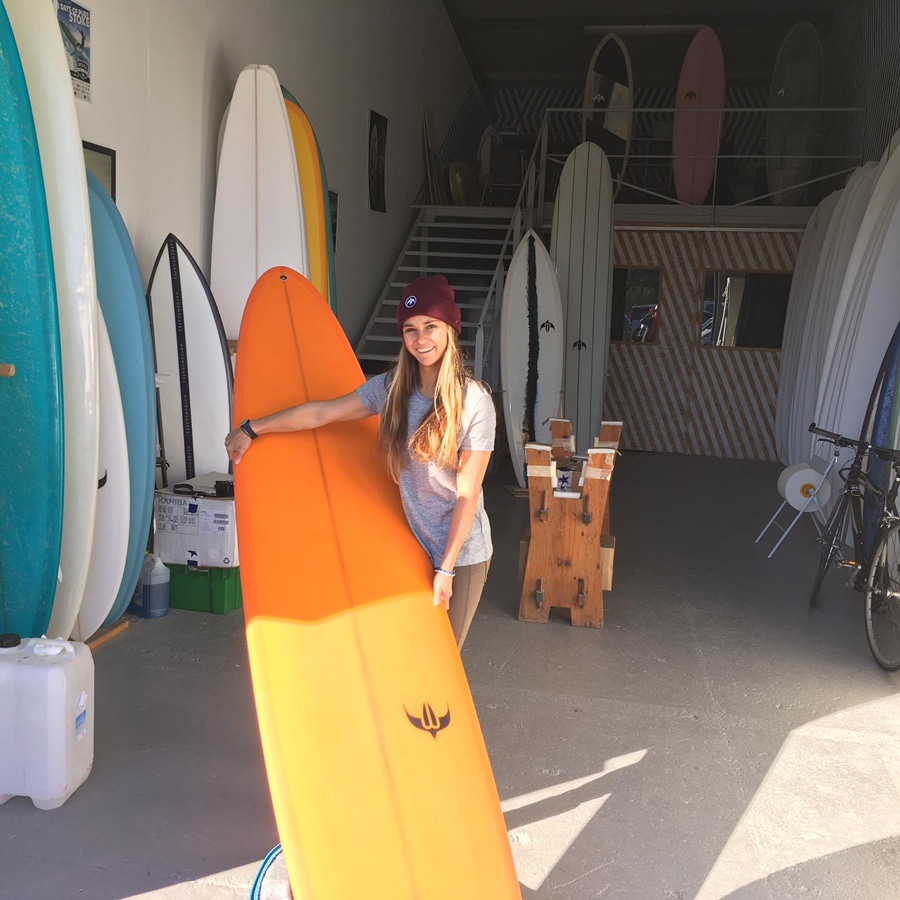 What surfboard did you learn to surf on, and what did you then progress onto? 
I learnt to surf on foamies, and I spent a lot of time on these types of boards. When I was 11, I cut my head open on a shortboard, which made me not want to surf resin surfboards for a long time. I surfed foam boards for such a long time and even did my first nose ride on a foamie! Even to this day, I still love to surf a foam surfboard; they are so fun on the inshore break during the summertime. It's fun, and there is less chance of anyone getting injured. 

What are your tips for anyone wanting to surf different boards? 
Go for it! Don't hesitate to try new boards and get out of your comfort zone. Go step by step, try a variety of boards and above all, have fun.