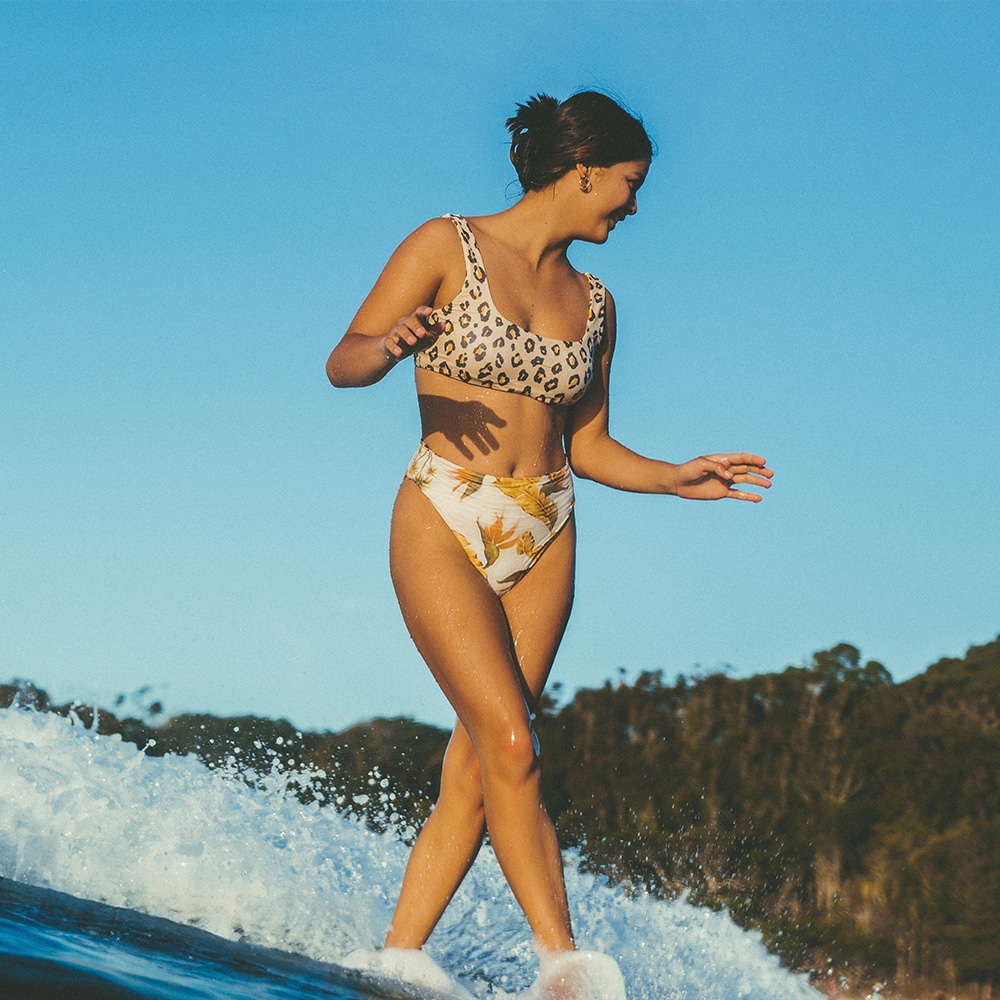 Billabong
Summonsed by the sun and seduced by calling waves, we head to the beach and stretch out weekend vibes as along as we can! Worshiping whites in light and weighty pieces pair up with a healthy dose of sun-soaked shade stoward off any remnants of winter blues. An easy going palette of sugary hues & sun savoring yellows enjoy some briefs encounters of neon hits & chocolate brown. With the sound track of waves and sweet whistles of spring, we follow the sun wherever she leads.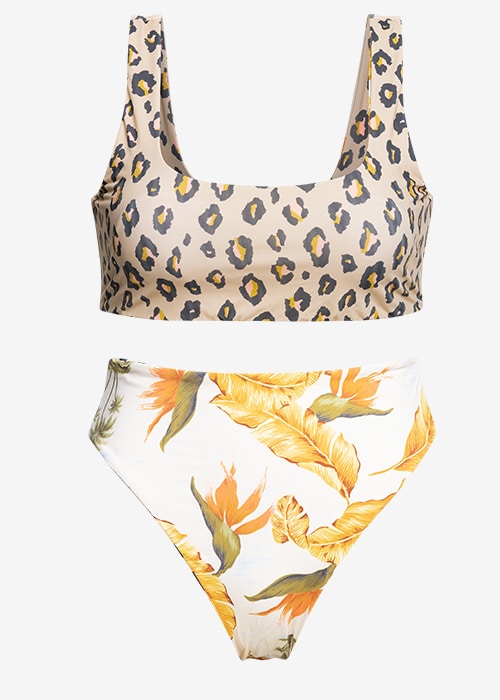 Sweet Sands Tank Bottom £45, Sweet Sands Rise £45
Live salty, sandy and free in the Billabong Sweet Sands Bikini . A reversible women's bikini with an island vibe and a wild side, the Sweet Sands stands out with a leopard print that reverses to canvas-painted tropicals and a fixed cut. Made from soft and stretchy recycled swim fabric.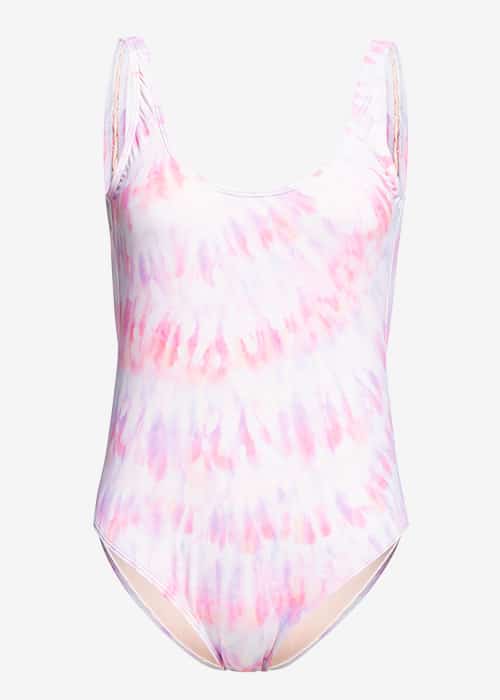 Keep It Mellow One Piece, £75
The Billabong Keep It Mellow One Piece thrives on high doses of sunshine, saltwater and positive vibes. A women's one piece swimsuit with an all-over tie-dye print continues to deliver on throwback design with a high cut leg. The tie-dye swimsuit adds a scoop neckline and deep scoop back, cut from soft and stretchy recycled swim fabric.