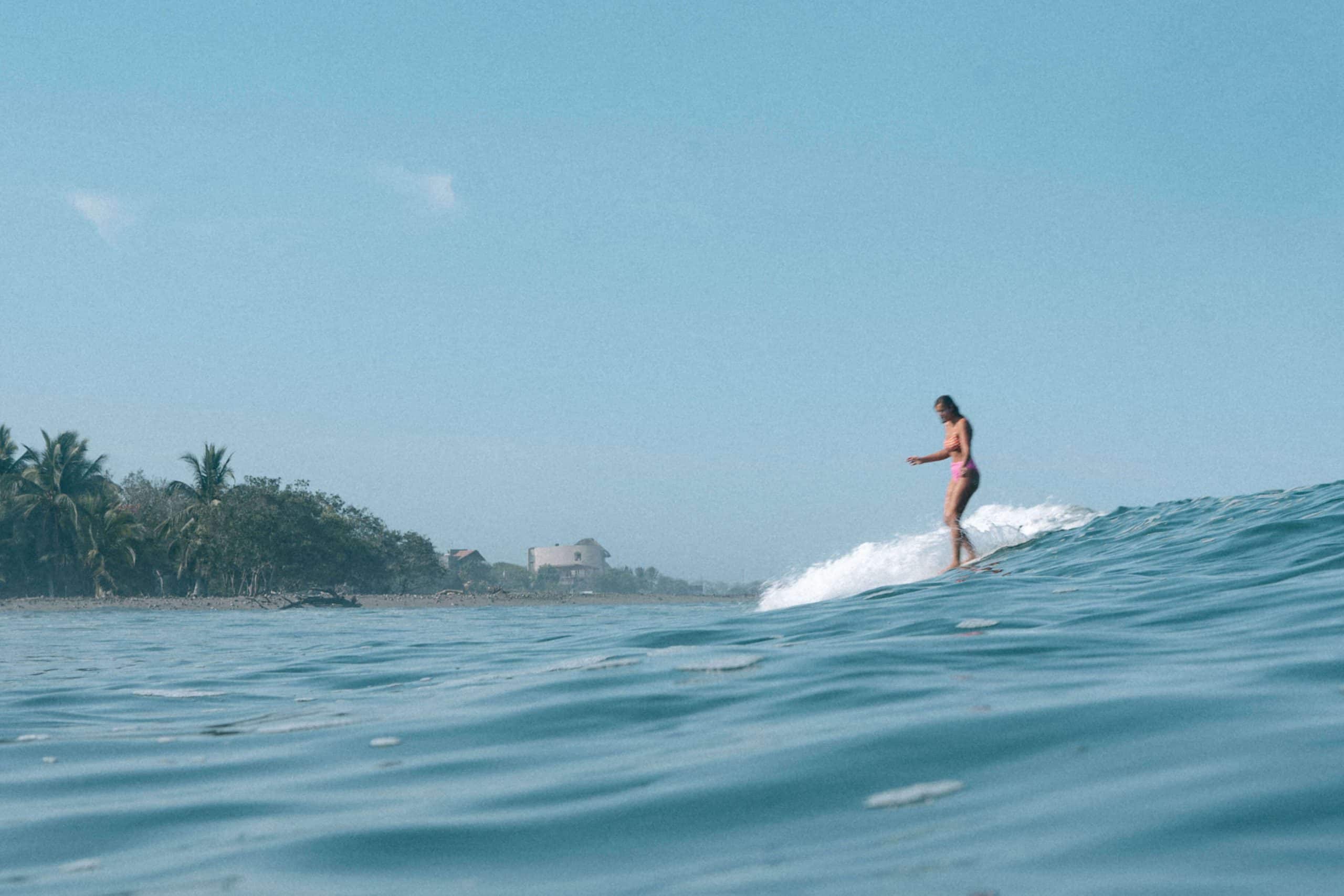 Between the palms and the sea…
Ceri Lou is living a life many would envy, surfing and working in the sun. Longing to live full time in the Tropics, Ceri committed to her artwork and set up Tropicool Studio.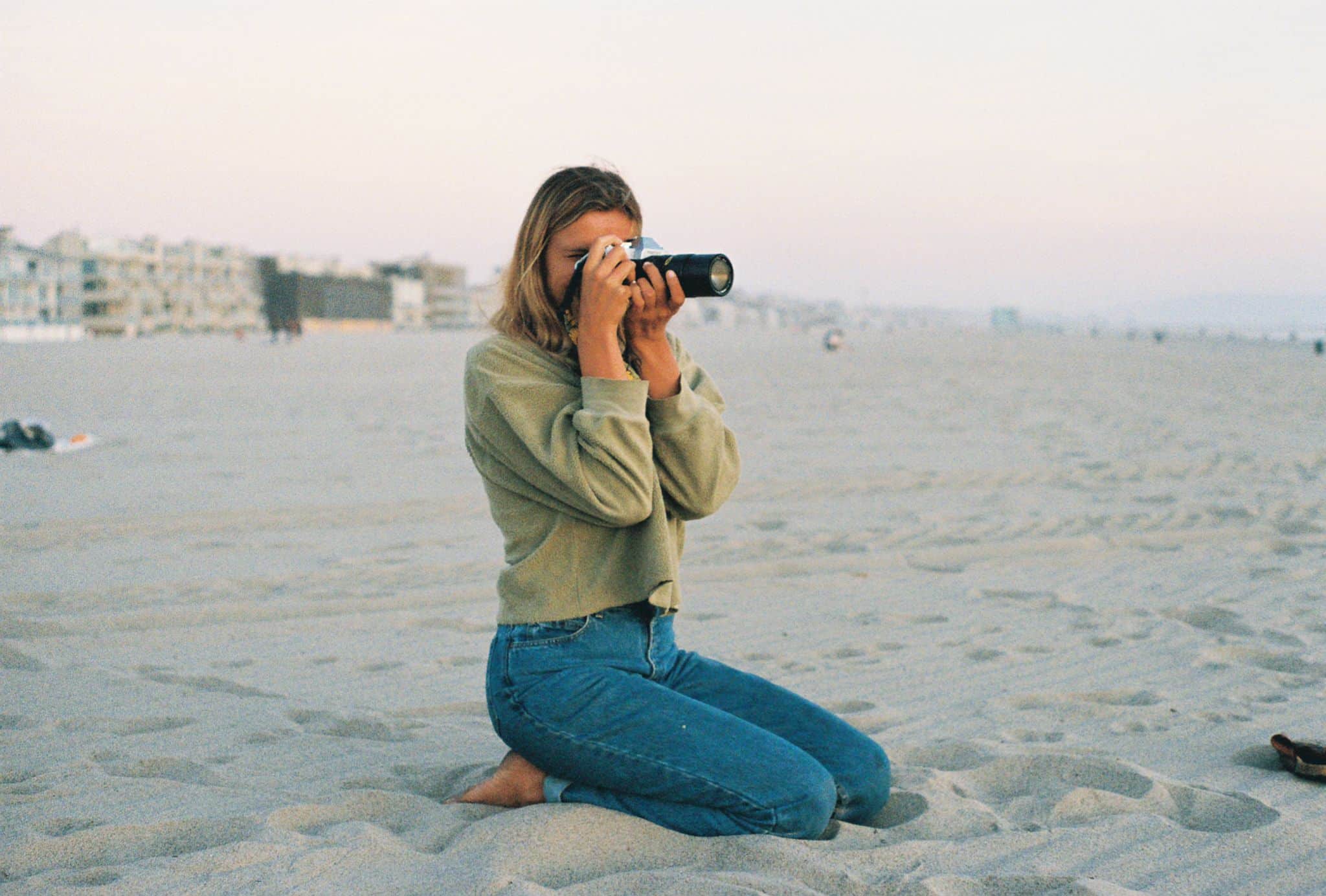 Ceri, tell us about your background, where are you from?
I was born in Scotland and when I was 8 years old, my family immigrated to a rural area of Canada, so I actually grew up horse riding and lived a very inland lifestyle. However, the ocean always tempted me, so at the age of 19 I went to Australia for town years, was introduced to surfing and now I've been traveling and moving from coastal town to coastal town ever since (I'm 27 now).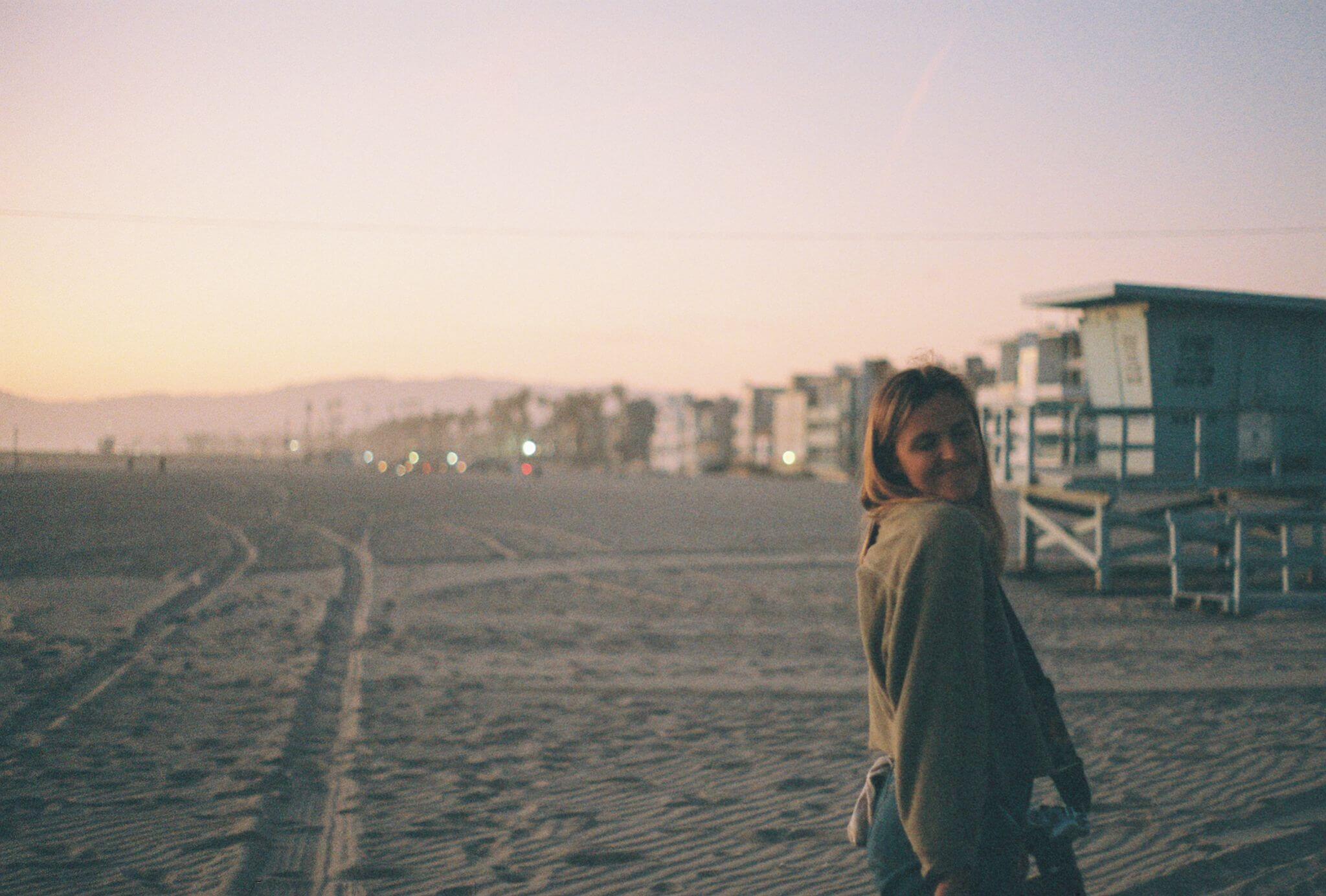 And where do you live now, tell us a bit about your business?
Right now I'm living in a little surf town in Mexico. I was living in Sri Lanka before this, spent a lot of time in Mexico and California last year, and well as for a base, I really don't have one. I move with the swells and sunshine every couple of months. My business luckily can operate from pretty much anywhere, so long as I have a wifi connection, can walk to the surf, and have a coconut or coffee in arm's reach, my recipe for happiness is relatively simple.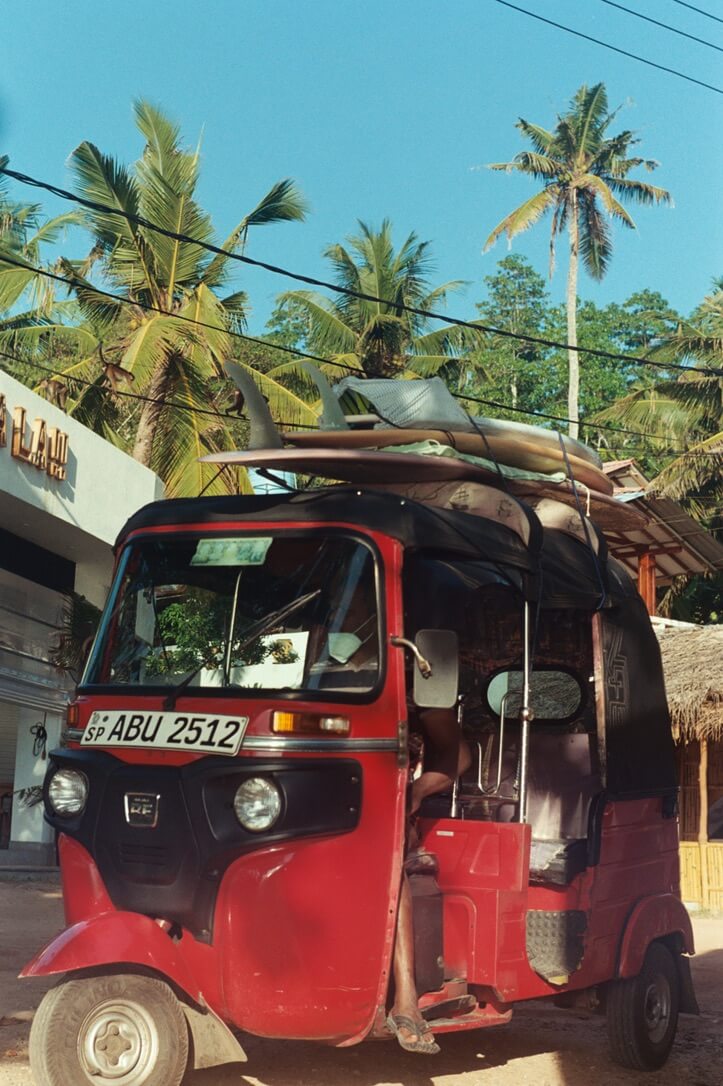 How old where you when you knew you wanted to become an artist and how did you get into illustration?
I was always drawing as a kid, but never did I want to actually be an artist. I was horrendously hard on myself, so I stopped for a few years but picked it back up while I was living in Nicaragua and didn't have much to do in the afternoon sun. Lots of people would walk by and say "whoa this would look really good on a shirt, I would totally buy it".
From here I realised I could work and travel, so I bought an iPad Pro, watched a couple hours of youtube and eventually the clients started to come. I was typically juggling this work between a coffee shop or surf shop gig, but in January 2021 I moved to Mexico and decided to be a full time illustrator and it's insane how quickly my waitlist built.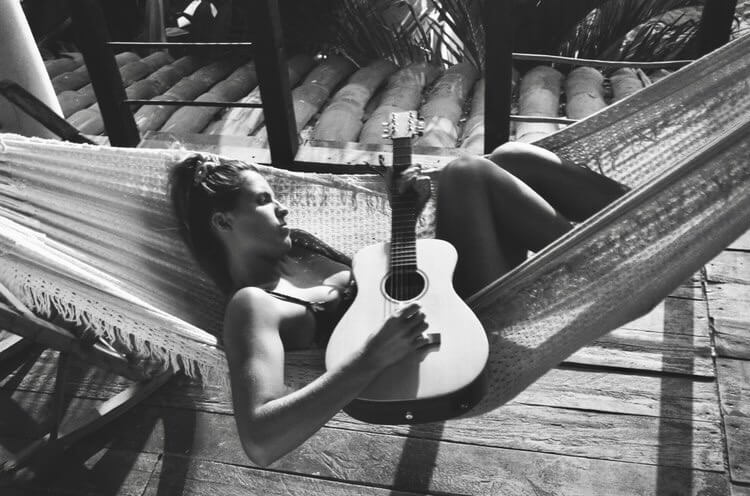 How would you describe your style?
I live a pretty unconventional life, traveling, surfing, and slow living making up the core structure of it. My aim is to show that you can really enjoy life simply, with minimal material, and not take it too seriously. These definitely play a key role in the way I draw. I want people to feel good when they look at my art, as if they're traveling to a remote tropical island with perfect waves, yummy fruits, laughter, and a whole lot of plants and sunshine. I use earthy, retro, and uplifting colours to represent sunshine, warmth, and positivity. I've always been described as a ray of sunshine, so to me these colours really represent my aura.
I'm also really behind the times, so to me I really admire a retro look, there's nothing modern about me except for my Macbook. I love film photography, my janky handycam for filming, I'm always barefoot, my favourite mode of transport is by bike or horse, and reading in a hammock is quite possibly my favourite pastime.
All in all, I would describe my art as playful, simple, surfy, uplifting, earth-loving, and tropical.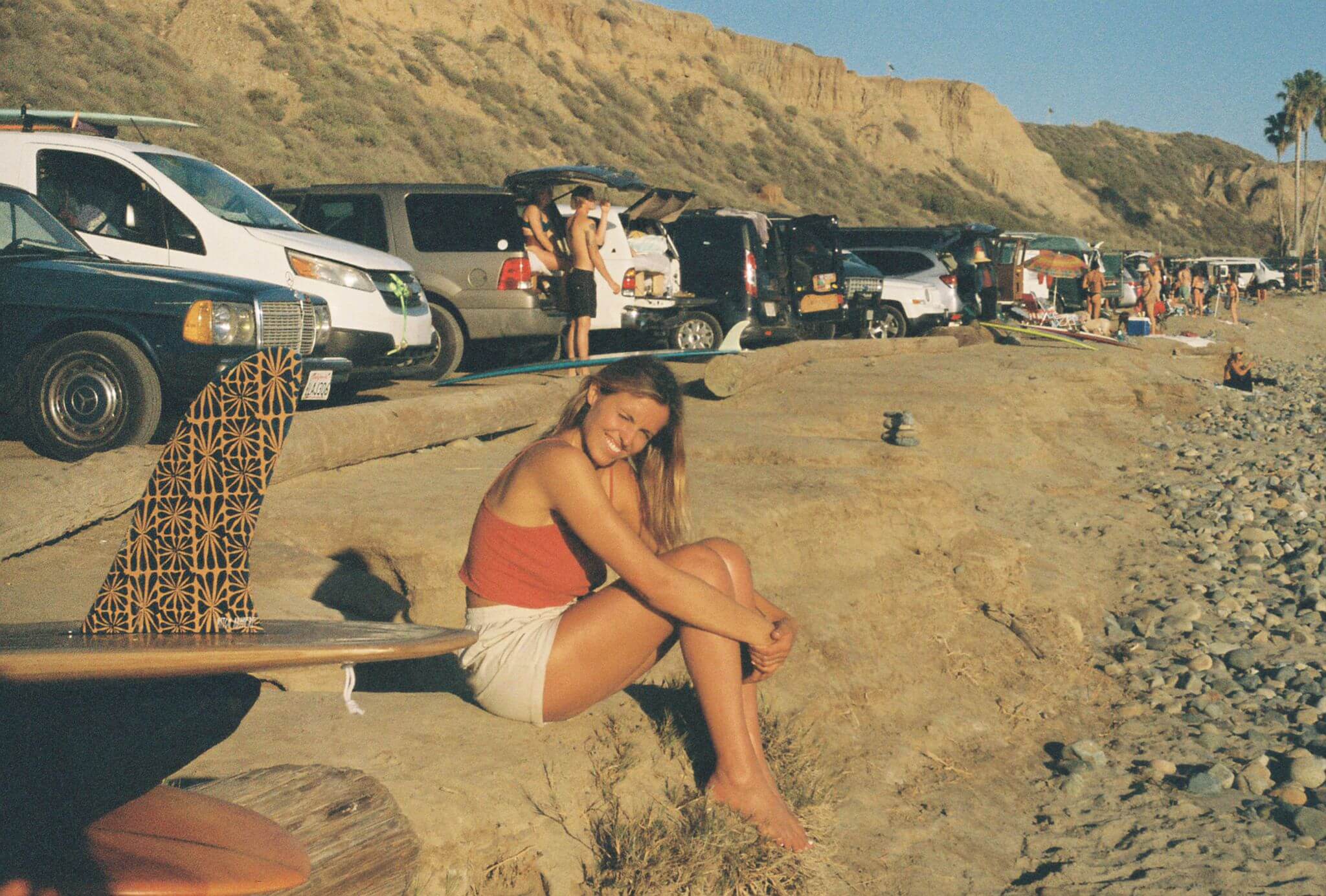 How has your illustrative style changed over time?
The origin of Tropicool was actually all about skeletons, surfing, skating, and puns. I was living in Puerto Escondido, Mexico for a while and I think the calaveras (Mexican skull art), and hectic surf culture played a huge role.
As I got into longboarding my art transformed into a sweeter, cuter look, and I started drawing lots of lady sliders, especially naked ones. Over the years, I feel I've fine tuned my style to be more cohesive and consistent, my line work, colour choices, and icons are quite obvious to be from my "Tropicool" hands.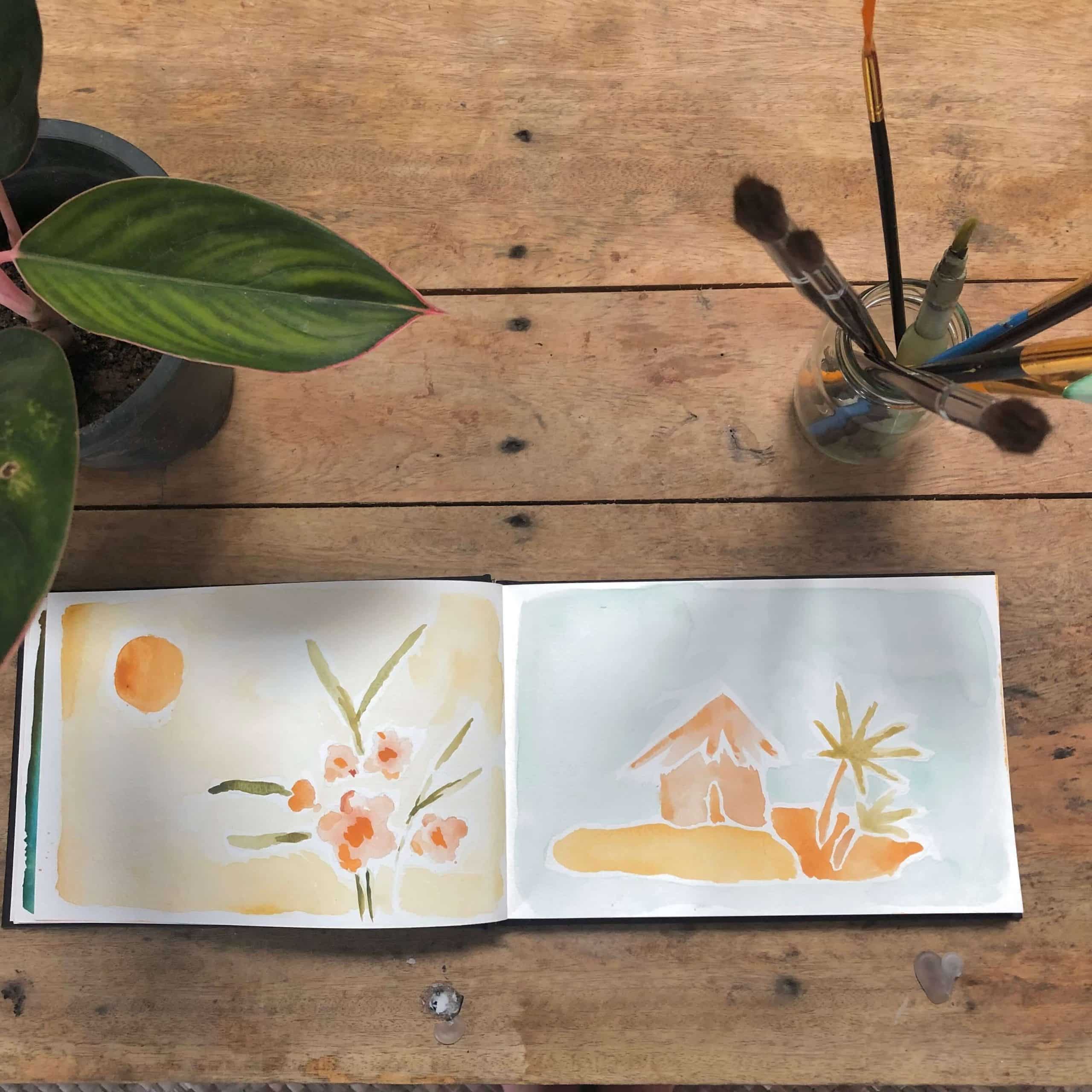 What mediums do you love to work in?
For logos I start mostly on the iPad, then work in Adobe Illustrator, but designs used for merchandise or posters I draw on paper first a lot of the time, then trace in onto my ipad and add colours, etc. I definitely prefer drawing on paper, but sometimes it's not as practical and efficient when it comes to client work. But if I create for my own pleasure, I love watercolour, which I really want to work on being a part of my job too.
One day, I'd love to have a studio space to start painting large canvases and use mix mediums, but right now that's tricky while I still live out of luggage, but one day that dream will come true.