As we begin the new year we ask water photographer Bella Bunce, how last year went and what she's looking forward to in 2023. 

As we start the new year looking back on 2022 how did that go for you? 
2022 was a beautiful ride. We saw life start to move on after Covid, so I got travel again and keep doing what I love.. surfing and shooting. Mosts of my 2022 was spent near the beach or thinking about the beach.
There's been some ups and downs, and the typical life stresses but it was mostly an up for me.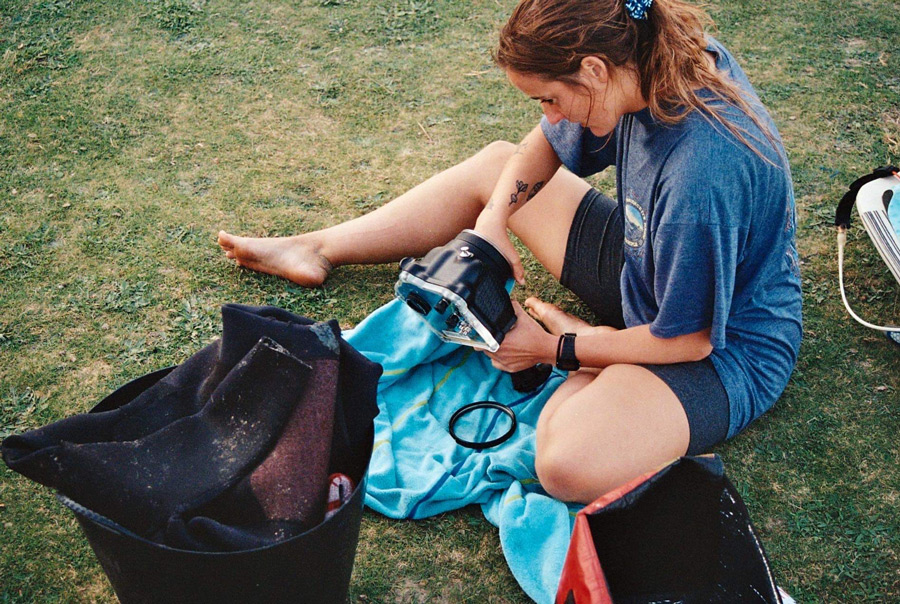 Congrats on winning the Emerging Talent award at LSFF back in November, how was that for you?
I still can't quite believe it. For me it was incredibly shocking and a very welcome surprise. First of all to see something you've made on such a big screen was amazing, it made me realise what I make is good and the world of Instagram just makes us doubt ourselves. I'm also immensely honoured to have won such an epic award, and for the first thing I've ever entered in a comp! Thanks so much to all those involved with LSFF
How different is the experience to shooting stills? 
It's like going back to school again, learning how to read a different language! I still don't quite understand a lot of things, so I'm doing it on a trail and error basis. But one thing with shooting video in the sea is that it's a lot more smooth rolling and you are more likely to get the whole wave than just a couple snaps!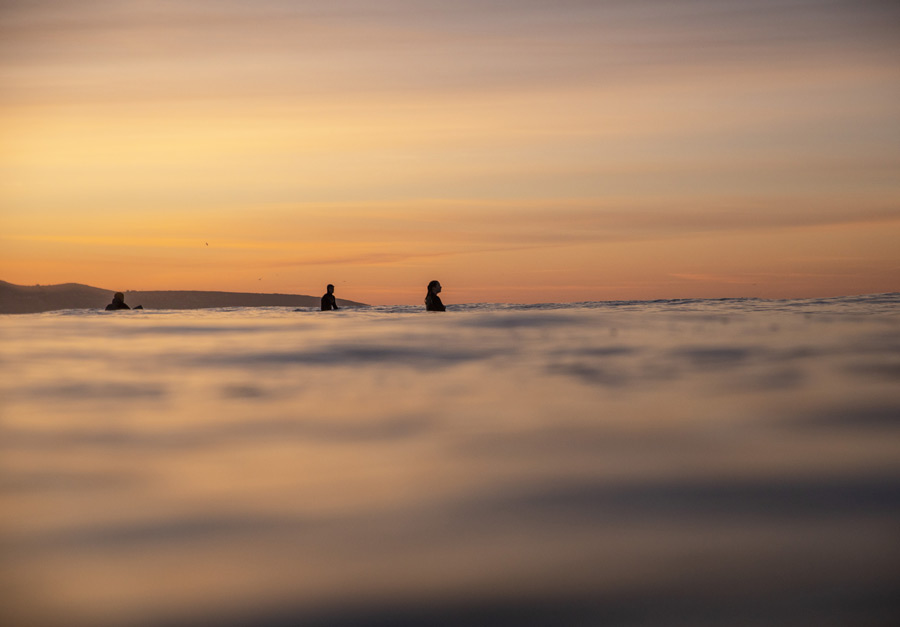 Is film making something you're going to do more of in future?
100%, after the response I've had to my First Light Stillness video I'm amped to keep going and hit the ground running.
We had a very cold snap in December, did you get out and shoot then?
I did, sometimes I cheated and shot from the land. But then I got a toasty new custom suit and so got in a few times.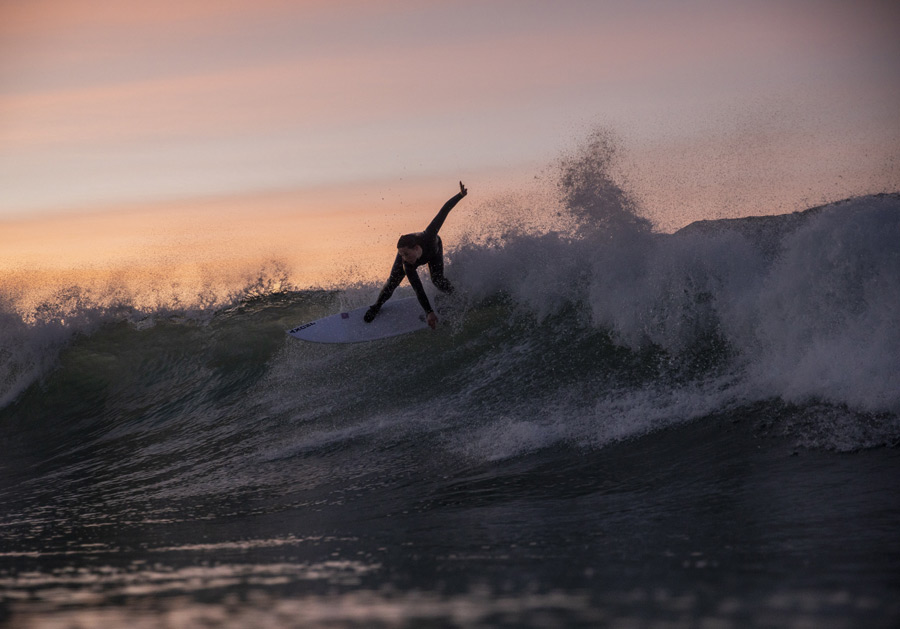 What's it like photographing in the extreme cold? How do you stay warm and motivated?
It's hard. I'm not going to sugar coat it, it's really hard to motivate yourself to get up and go, and then it's physically testing too. You have a constant dialogue with yourself in the water, egging yourself to carry on going. My main motivation is my pals in the sea, a lot of them will even swap with me and give me a go on their surfboard to warm up. Then the second is the tease of getting a killer shot or video, it keeps you wanting more.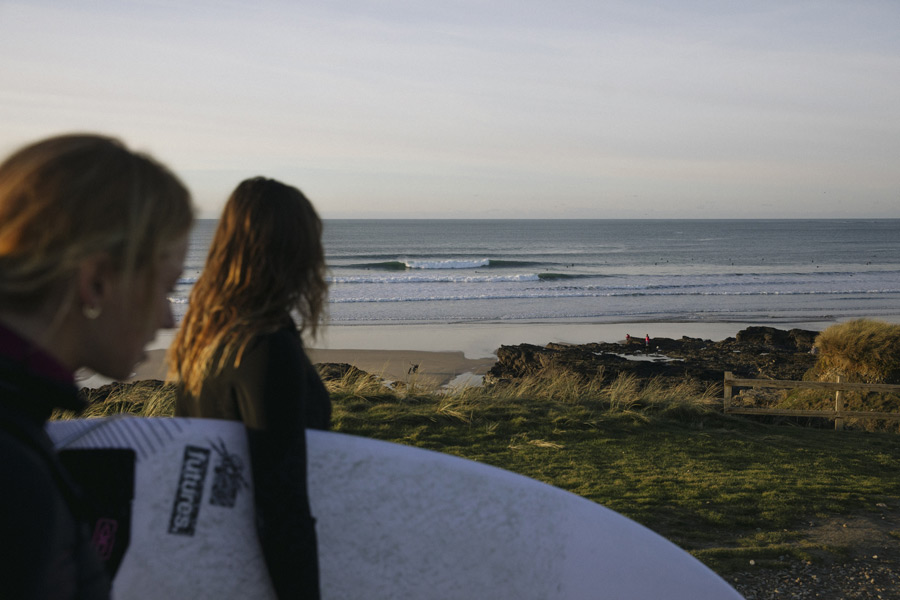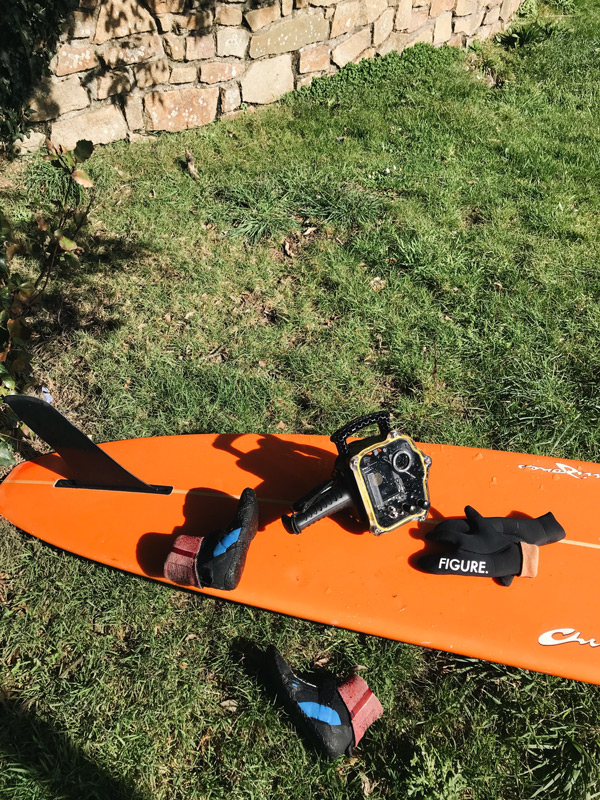 Who has impressed you the most out of the Brit surfers you've photographed recently?
Beth Leighfield, she recovered from a bad knee injury summer 2022 and by the autumn was back to it, coming second in the log comps and is off to Mexilog this year. Where I'll be cheering her on at the beach.
How important is it to have a crew to shoot?
So much so, sometimes more than the waves being good. Having reliable and fun surfers to shoot with makes it all so much better.
Any trips planned for 2023?
I'm off to Mexico in February to do a travel video with Beth Leighfield, her boyfriend and my boyfriend. We'll be driving around Baja in a truck and sleeping on the beaches.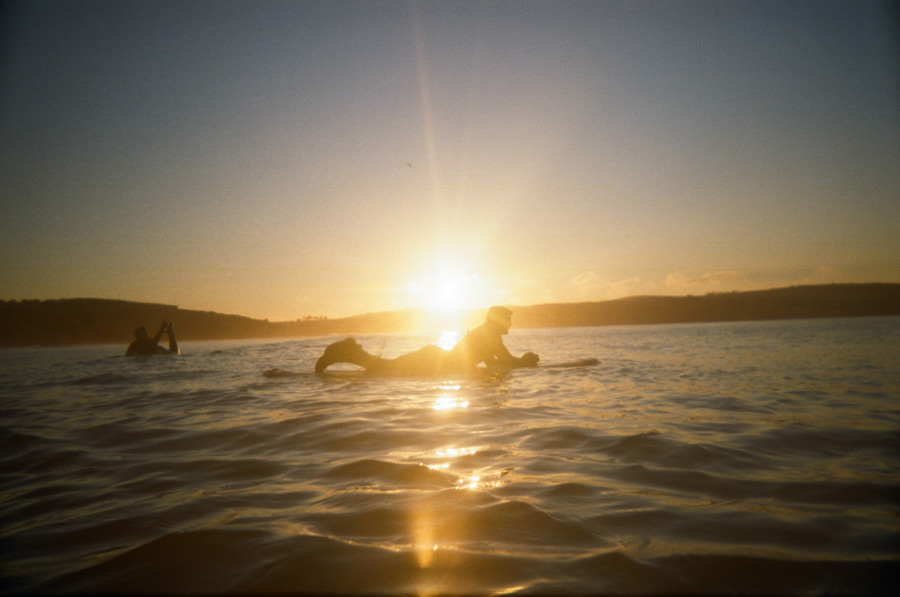 For up and coming photographers, what are you tips for shooting water photography?
Only get into it if you are really passionate about water photography, it's spenny!
Find reliable surf/ water based friends who are up for going in the sea with you.
Get yourself a custom wetsuit, it has taken me years to find a wetsuit that is warm enough for shooting in water and I just got a Figure suit and it's so good.

If you could travel to shoot anywhere where would you love to go?
I really want to go to French Polynesia and Hawaii, where surfing began and the place that showed it to the world. It would be amazing to be immersed in the surfing culture there. Also the waves would be epic.
What do you hope for in 2023?
For 2023 I just hope to see even more diversity in the sea and to see more brands encouraging all walks of life to get into water sports. Also to see more brands starting to develop their products with the environment in mind.