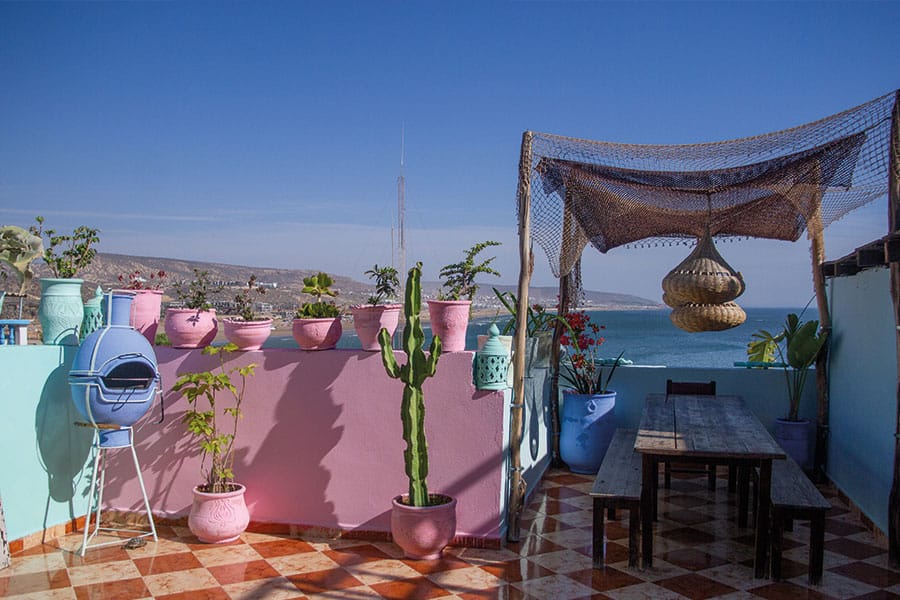 Amayour surf is a top rated award winning boutique surf hostel in Taghazout Morocco; famed for its endless summer, great waves and awesome food. This is not a boot camp it's your holiday.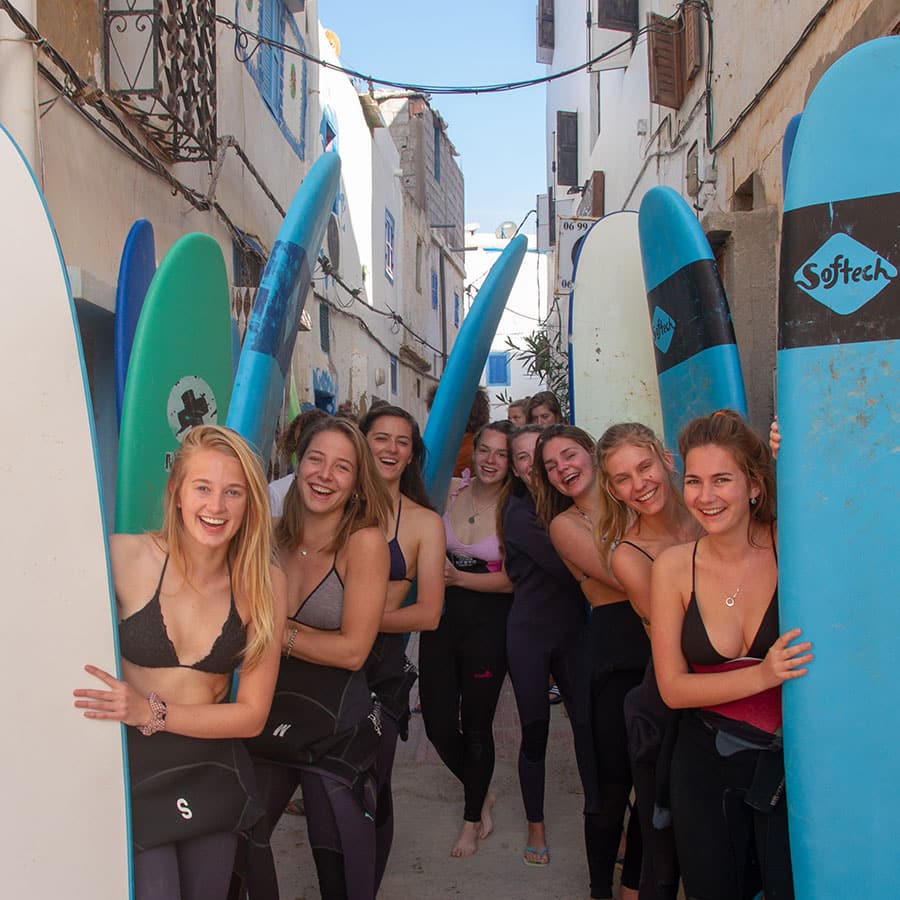 We understand the stresses of working and city life so your tailored packages will get you on those waves and into your yoga-zone, whilst also making sure you get the most of your days in Taghazout, with time to unwind and explore the local area. Our packages are created to suit your individual surf abilities and our 2 ISA accredited surf coaches will oversee your personal development. Second that with being an award-winning hostel, add in our fresh and wild seasonal food, ideal location, and we have your back covered.
Choose from full moon (yoga & surf), half moon (surf only) and new moon (yoga only at the Tamazirt retreat) packages and our five-day private rooms surf and yoga breaks.