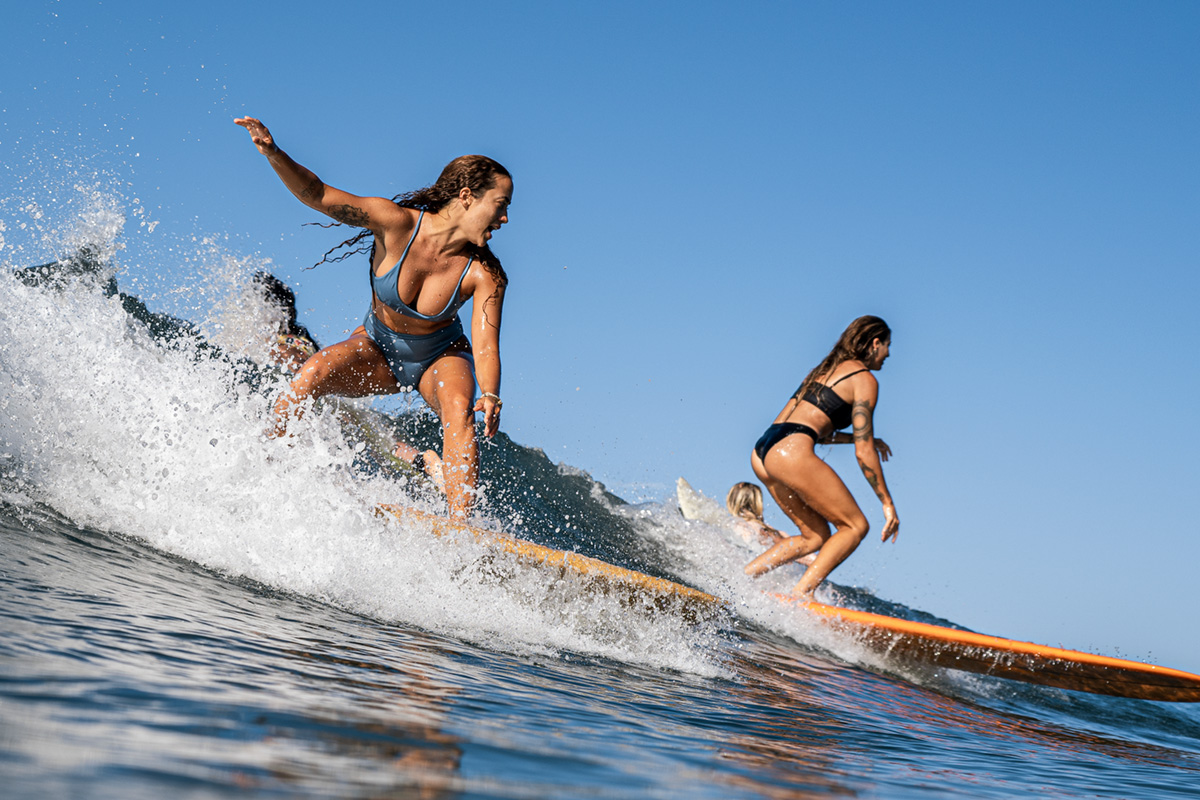 Way more than a retreat
The Women Surf Adventure is a radical and soulful all-inclusive experience for any woman craving to get their adrenaline pumping and their senses awakened in one of the most undeniably stunning surf playgrounds of Costa Rica. An experience of a life-time for the adventurous ones, those seeking waves, nature, community, inspiration and playfulness all in one trip. 
An immersive week for women to connect, recharge and empower themselves where the jungle meets the sea. We laugh, move, share our passion for surfing and enjoy the simple pleasure of being present while connecting as humans on this beautiful Earth.