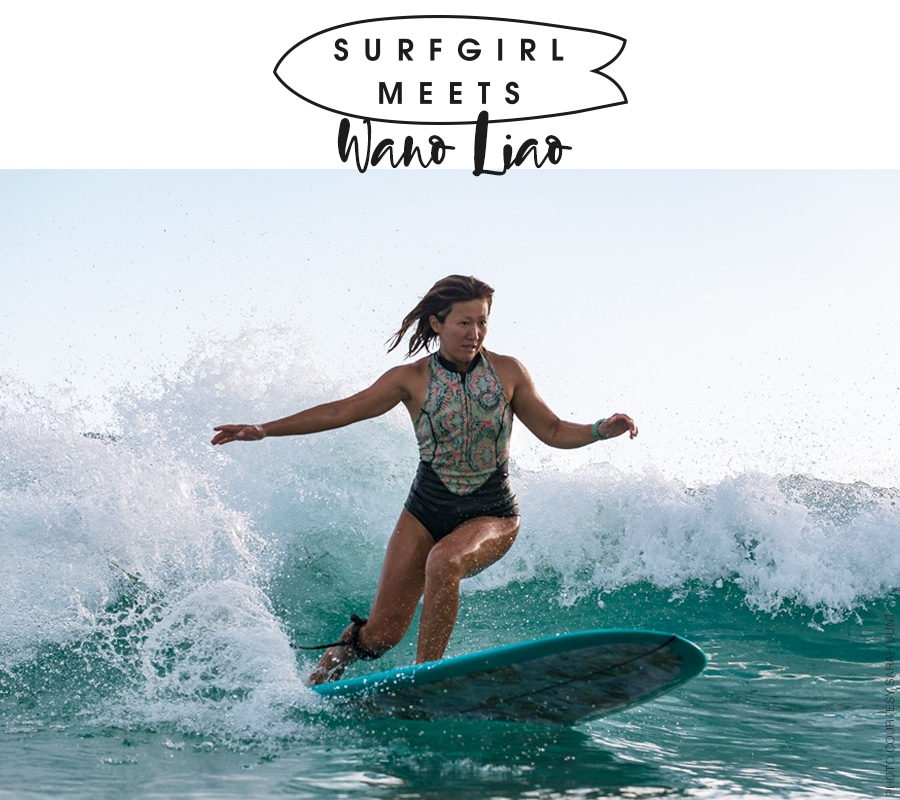 Name: Wano Liao
Age: 38
Location: Tugun – Gold Coast
Years Surfing: 6.5 years
Instagram: @wano_liao
Board dimensions: 9.1/2' x 23"
Wano, where did you learn how to surf?
I learned how to surf at my favourite wave in the whole wide world, Currumbin Alley, Queensland.
Can you remember the first wave you stood up on?
Yes I can. I booked a surf lesson and my teacher Tracey pushed me on a tiny little wave and I stood up and I felt like I had never felt before, the most exciting thing ever. I was so excited because finally I had met the love of my life.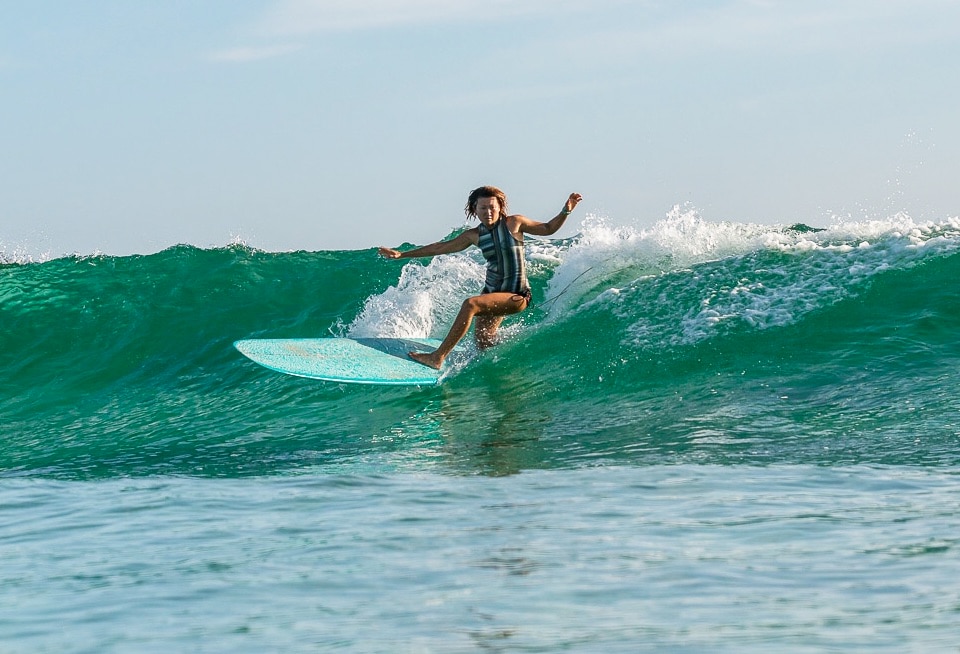 Tell us about your surfing history?
When I first moved to the Gold Coast I was in a time in my life where I had escaped a scary situation and I often felt frightened. I would go for a walk in the morning along the beach and I would stop to watch the surfers, it was love at first sight. The surfers looked so happy getting waves and I thought to myself I want to be a surfer, I want to be happy like them, I want to date the ocean. 
I began surfing and a great love affair began. I went surfing every day, I practiced everyday, I made a lot of new friends and I fell more and more in love with each passing year. 
All the old men of the Alley became my coaches, I followed them everywhere, I copied the way they surfed, I listened to them when they told me to tuck my butt in because I had a poo stance, a surfers worst nightmare. No surfer wants a poo stance. 
My surfing catapulted last year when I teamed up with Luke from @thesaltylineup Luke began photographing me and posting the images on his instagram page. Through viewing the pictures I was able to see very clearly what needed improving and what was working well. 
I practiced, practiced and practiced some more. Fast forward six years and my love fire burns stronger and stronger, not even 2000 firefighters could put out my fire.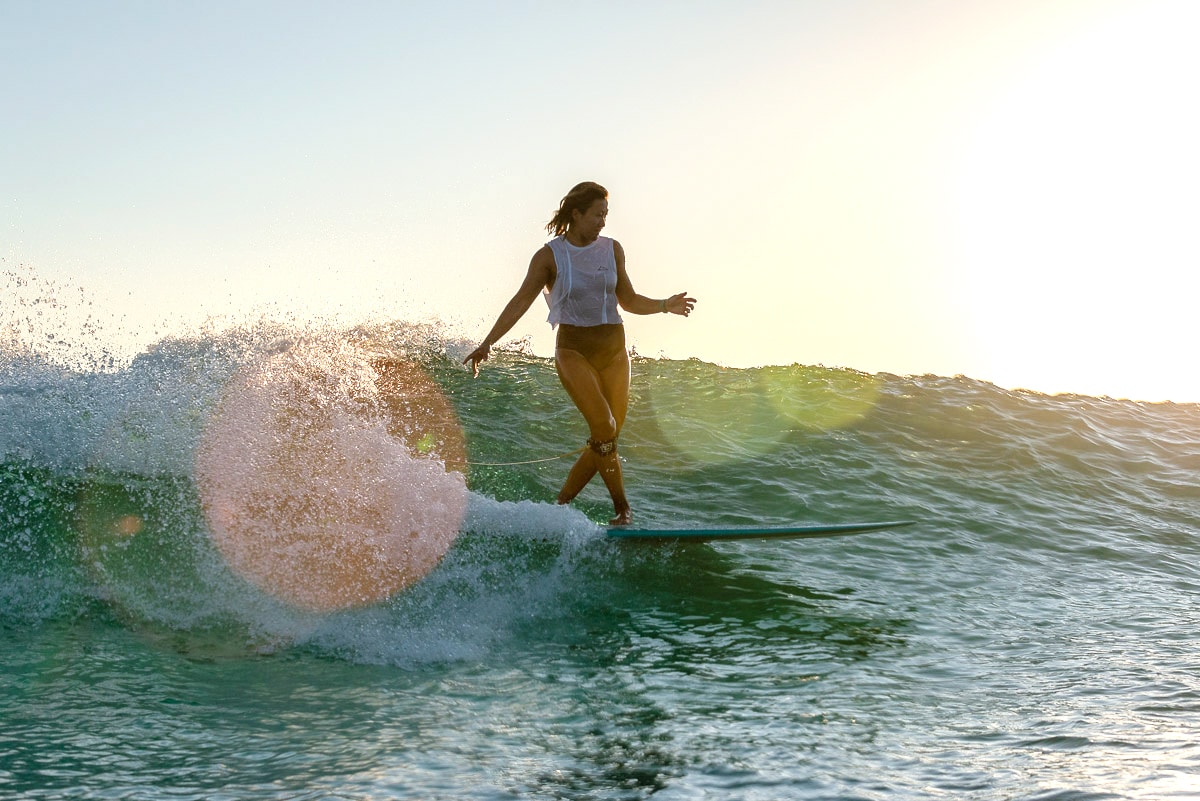 Where are you favourite places to surf?
100 percent the Alley. If I go somewhere else I just don't feel satisfied and I have to go back to the Alley.
Is there a big women's longboard scene where you live?
On a small day there are many women longboarding for fun and joy but when the surf gets big its usually just me and the boys.
Have you seen more women try switch from a shortboard to a longboard? 
Many of the local women who started shortboarding told me that they started longboarding when they saw me catching all the waves. I just have so much fun.
Do you like to surf bigger waves, or stick to the smaller waves? 
I love both. Any wave is a good wave for me. Small waves are great for doing tricks and dancing and big waves are exciting.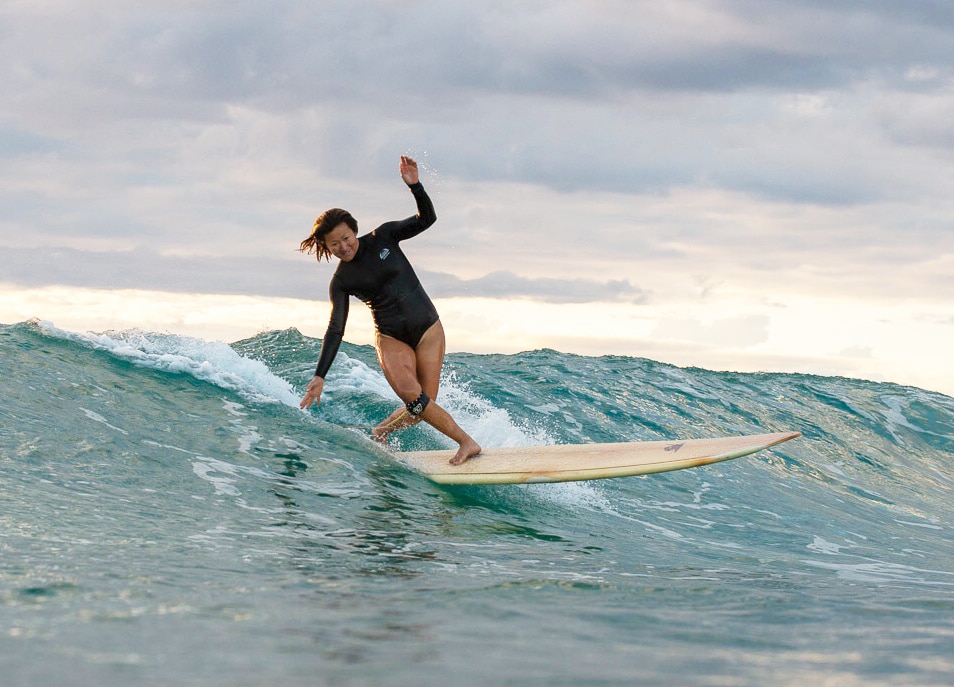 Can you share your top tips for cross stepping? 
My top tips for cross stepping are;
1. Try it
2. Practice on land
3. Look where your going
4. Try again when you fall off
5. Stay high on the wave