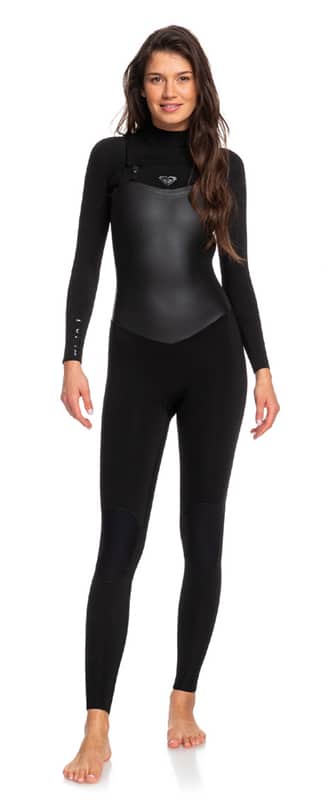 Satin – Chest Zip
100% StretchFlight x2 limestone-derived neoprene, makes this suit warm, light and flexible. GBS seams offer maximum flexibility and minimal water entry, while StretchFlight taped internal seals makes all the seams watertight. Horizontal front-zip entry with YKK® #8 plastic zip. Fused edges on neck, wrists and ankles reduce profile to prevent flushing. Supratex knee-pads reinforce durability.
3/2mm, £210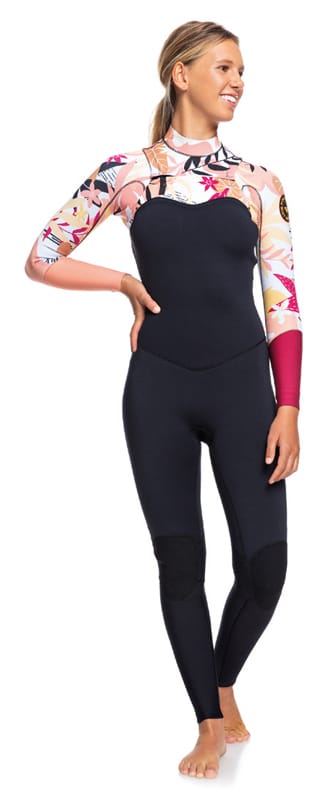 POP Surf – Chest Zip
The POP Surf is about sustainable style that performs. This ultra-light and stretchy, chest-zip wetsuit, blends pop-printed panelling with the cutting-edge innovation. StretchFlight x3 limestone neoprene and WarmFlight™ thermal fleece lining create a form-flattering silhouette that offers warmth and insulation. Sustainably focused for a better world, 104L of water resources are saved per kilogram of fabric, and 25 plastic bottles are recycled per wetsuit.
3/2mm, £240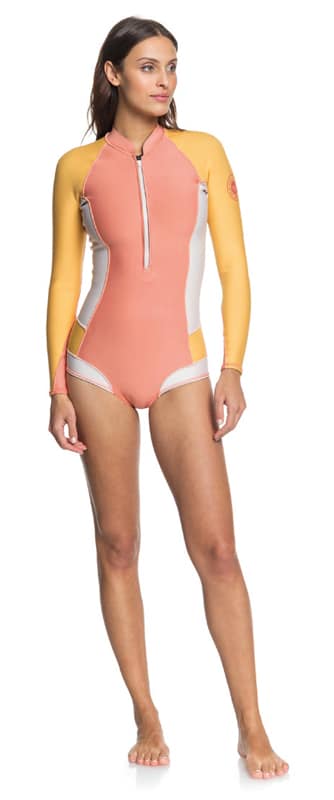 POP Surf – Long Sleeve Front Zip Bikini-Cut Shorty
This features 100% StretchFlight x3 neoprene, making it warm, ultra-light and flexible. Coil B-Lock stitched seams for improved flexibility. Vertical front zip entry system with YKK® #8 plastic zip. Flush Lock 2.0 stretch seals to prevent flushing through the wrists and ankles. Drainage holes. POP Surf: Sustainably focused for a better world.
1mm, £105