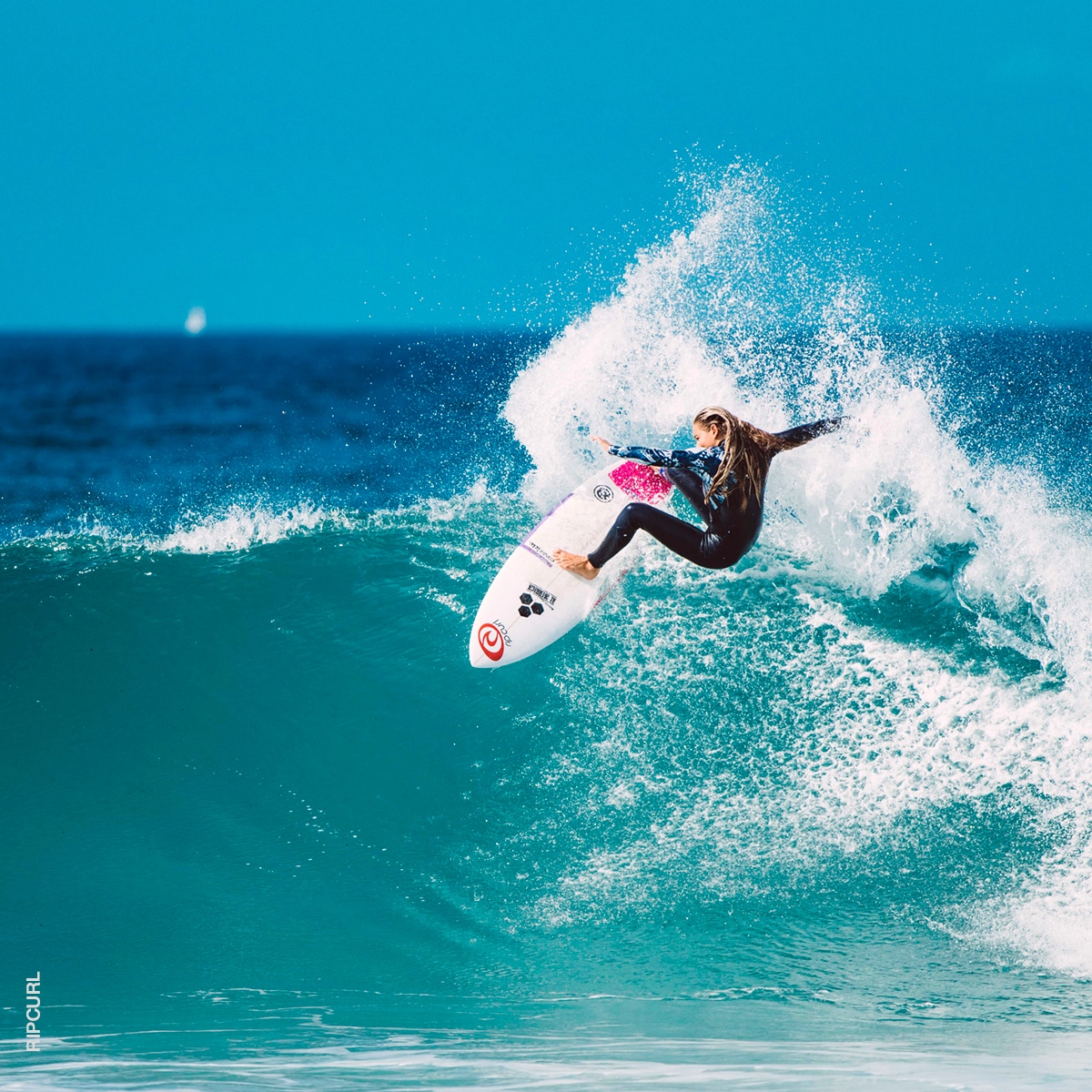 HERE COMES SUMMER
Now we're allowed back to the beaches again, we couldn't be happier. It's been a tumultous time and now with the water temperatures rising and more time on our hands, it's time to start thinking about investing in a lighter wetsuit for those lovely, long summer months.
This season there are so many lovely feminine patterns, prints and cuts, which will keep us looking stylish without compromising the technical aspects you expect from a high-end wetsuit. Every year the surf brands up their wetsuit game and this season is no exception. These suits will keep you comfortable in the water and are flexible enough for whatever you plan on doing – whether it's surfing all day or going for a leisurely SUP. Without a doubt these days wetsuits are better made, lighter and more flexible. The end result is that you are getting more for your money. Plus, once you've bought a wetsuit and board, surfing becomes one of the cheapest sports you can do. So, don't skimp with your old knackered wetsuit again this summer; take a look at the fab new wetsuits on these pages and invest in a fresh new summer suit.
Check out what's on offer this season in our summer wetsuit guide below.


TIPS FOR BUYING A WETSUIT
With so many suits on the market, which one should you buy?
The key is to try on as many wetsuits as possible. Try new styles, brands and sizes. Beyond that these tips will help you with your next purchase:
■ Get clued up beforehand. Run through the wetsuit features and know what they mean, so you can't be blinded by jargon from the shop assistants. Do you know the difference between flatlock and blindstitch?
■ Work out how much you want to spend before you get into the shop and are tempted by all the latest gizmos. If you can't afford it, don't go there!
■ When you've got the suit on, check for baggy areas in the lumbar panel of the back, under the arms, on the back of your knees and around your breasts. There shouldn't be much slack material here. Make sure it all fits snugly.
■ Make sure the neck, wrist and ankles are comfortably tight so they won't flush or rub.
■ Ask about the warranty in case there's a problem later on.
■ Try out a few entry systems, and check out the difference between mini zip, back zip and short zip before you buy.
■ Shop assistants are there to help you and they're usually genned up on what's the best suit for your budget, so use their knowledge.
■ Try on a few different suits if you can stand it. Put plastic bags on your feet, this helps to ease them in and out of your suit.