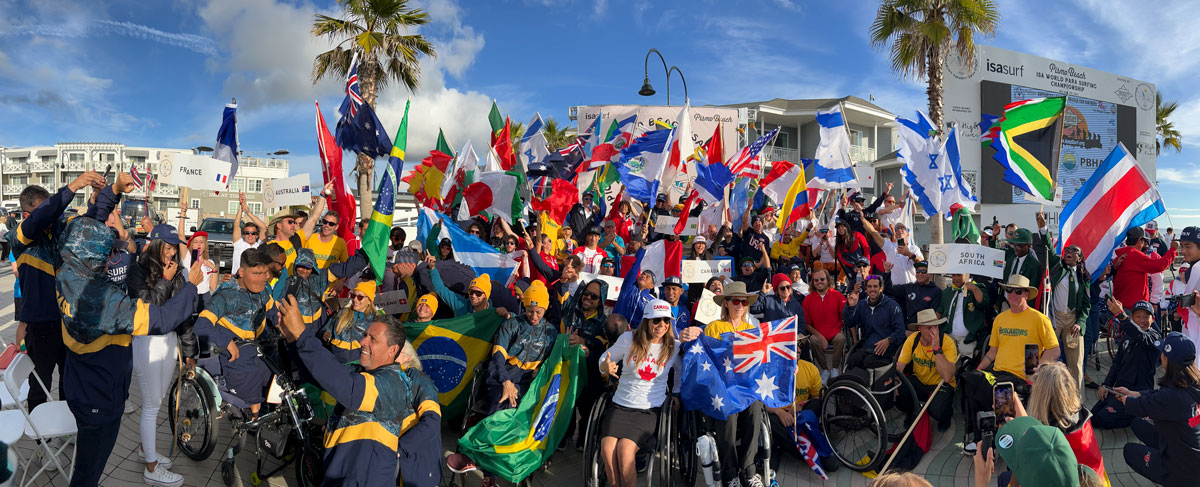 Words and Photos: Phil Williams (Volunteer Team Manager)
Preparations for the International Surf Association (ISA) world surfing para games which were held in Pismo just over a week ago, started in late September for me, when Surfing England asked me would I step in as volunteer team manager to look after the team in a similar way as I had done last year. The adaptive surfers involved are an amazing bunch, so it did not take me long to agree to take on the role, however there was very much to do in a very short space of time.
As you may be aware Surfing England get no funding whatsoever from Sport England, and with the para surfing athletes needing to be supported in many cases by fantastic bunch of volunteer coaches and support staff the fundraising for this year's event had to be ramped up pretty quickly with a key Crowdfunder event as well as Surfing England looking for corporate sponsors.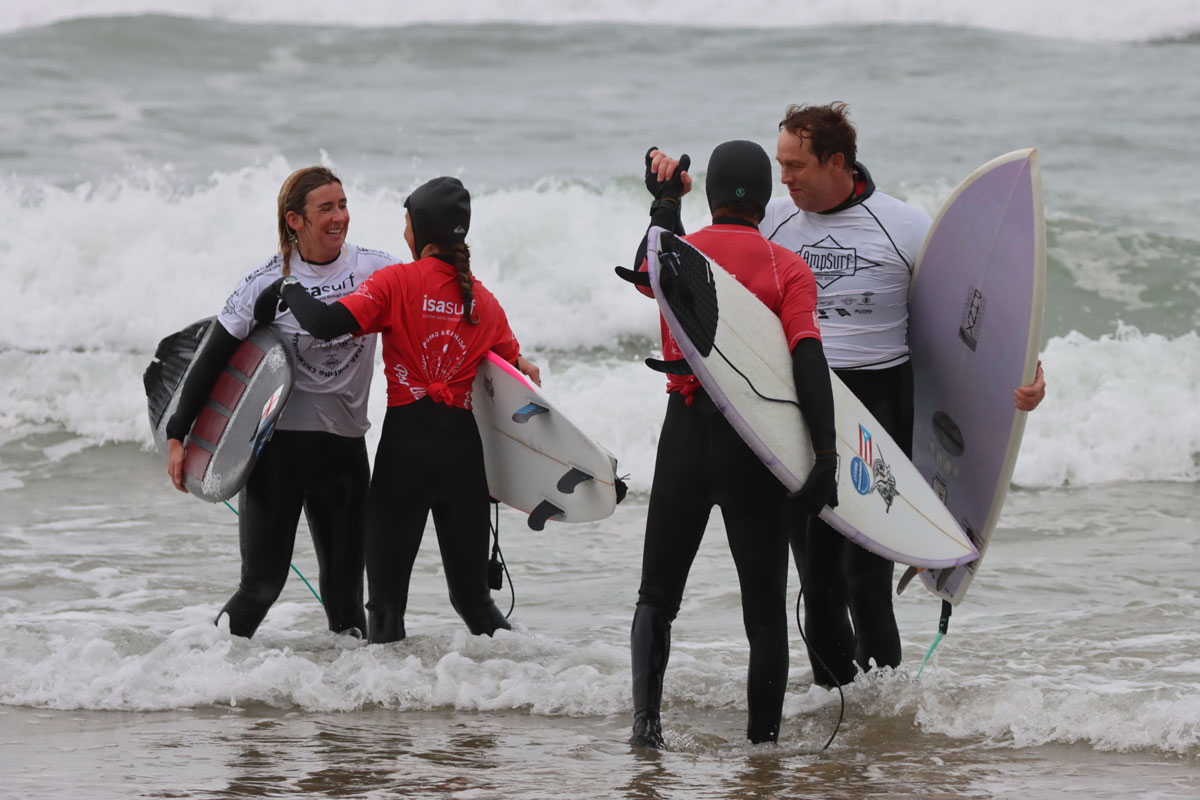 The team this year consisted of ten surfers, three female and seven male surfers as unfortunately one of the athletes Natasha Davies had to withdraw at short notice due to illness. Due to the complexity of travel and people's individual travel plans, apart from some coordination when people were catching the same flights, the team all met up in Pismo (three hours north of Los Angeles) on 1st December ready for the games to start on the 4th.
Key focus as the team gathered was to make sure that each of the surfers were 'classified' into one of nine categories, which was carried out by a very professional team from ISA, and all of our surfers ended up being allocated to the divisions we expected. Also it was key for the surfers to begin to train more with their various teams of support whilst in the water especially for those in the prone and visually impaired divisions.
Sunday afternoon saw the opening parade, pouring of the sands, and speeches, which was great to see this year in bright sunshine, with all the teams and support crew involved, rather than last year which was heavily restricted due to Covid requirements.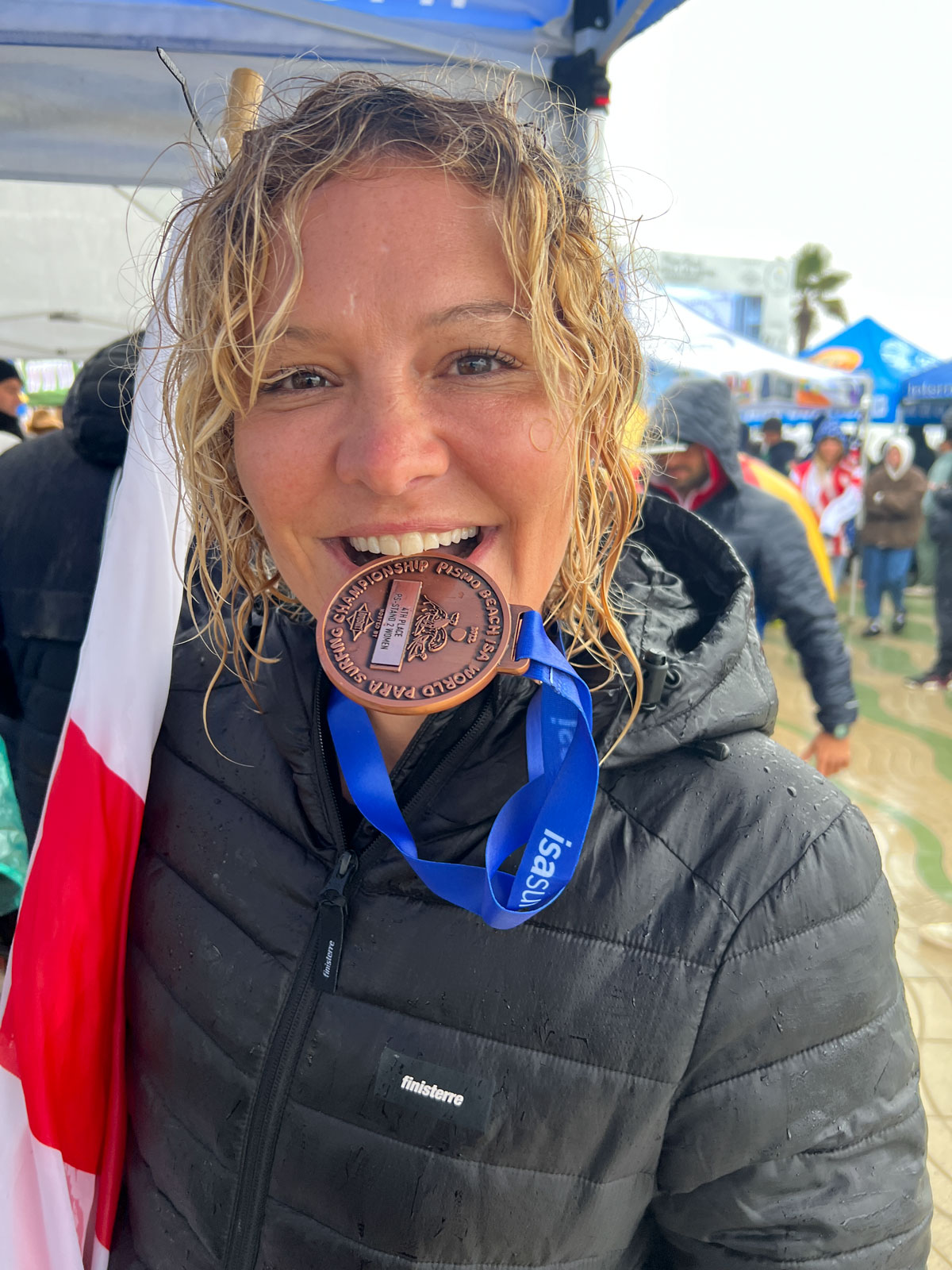 The event started in earnest 7 am Monday morning and England had a surfer Olly Jones in the very first heat of the event, so the team had to be ready in the dark on the beach at 6:15 am and I can assure you that California in December is not always warm, at that stage the air temperature recorded was 2C, with water at 13C, for most 5/4mm wetsuits.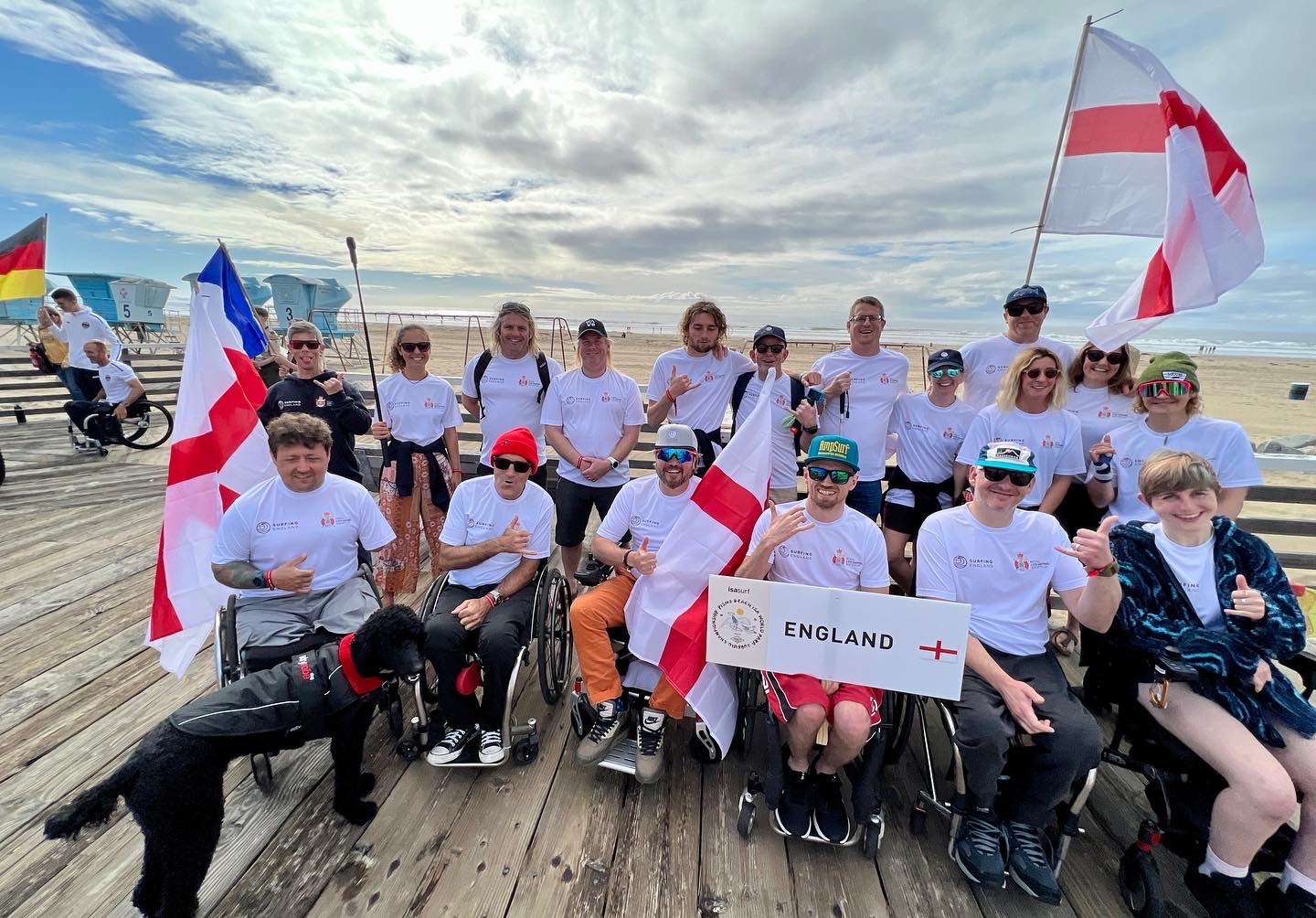 The event has grown considerably in the last 12 months with the number of participants rising from around 130 to nearer 190 participants, and twenty-eight country teams. For the UK, England provided ten surfers, Wales two and it was brilliant to see for the first time ever a representative from Scotland. As a group we worked very closely together and supported each other throughout the event.
The community of adaptive surfers is an incredible melting pot of nationalities and athletes who are passionate to be seen in their own right as top competitors, and want no sympathy whatsoever with regards to the judges scores, the standard of surfing in all 18 of the divisions (Male & Female) continues to rise, and I would imagine this will continue at pace as the development of adaptive wave craft and training from all of the countries are stepped up. A few years ago for many an adaptive surfboard was a traditional surfboard with a couple of extra handles or something like that, whereas now the development of adaptive wave craft is moving at pace and everybody at the event was happy to share their latest developments, a great family atmosphere.
Conditions for the event ranged from glassy 3 – 4-foot offshore waves, to pretty stormy chunky UK type waves which certainly ended up being a test for all of the surfers and helpers in those categories where they were assisted. During the closing weekend a large storm hit the town so everything was worked through to finish the event a day early on Saturday, despite it meaning the presentations were completed in the pouring rain with strong winds. It was definitely the right decision as that night the storm continued, took down power lines and meant that the town had no electricity for 30 hours, and all the ISA infrastructure on the pier was pretty much torn to shreds, quite an interesting end to the week.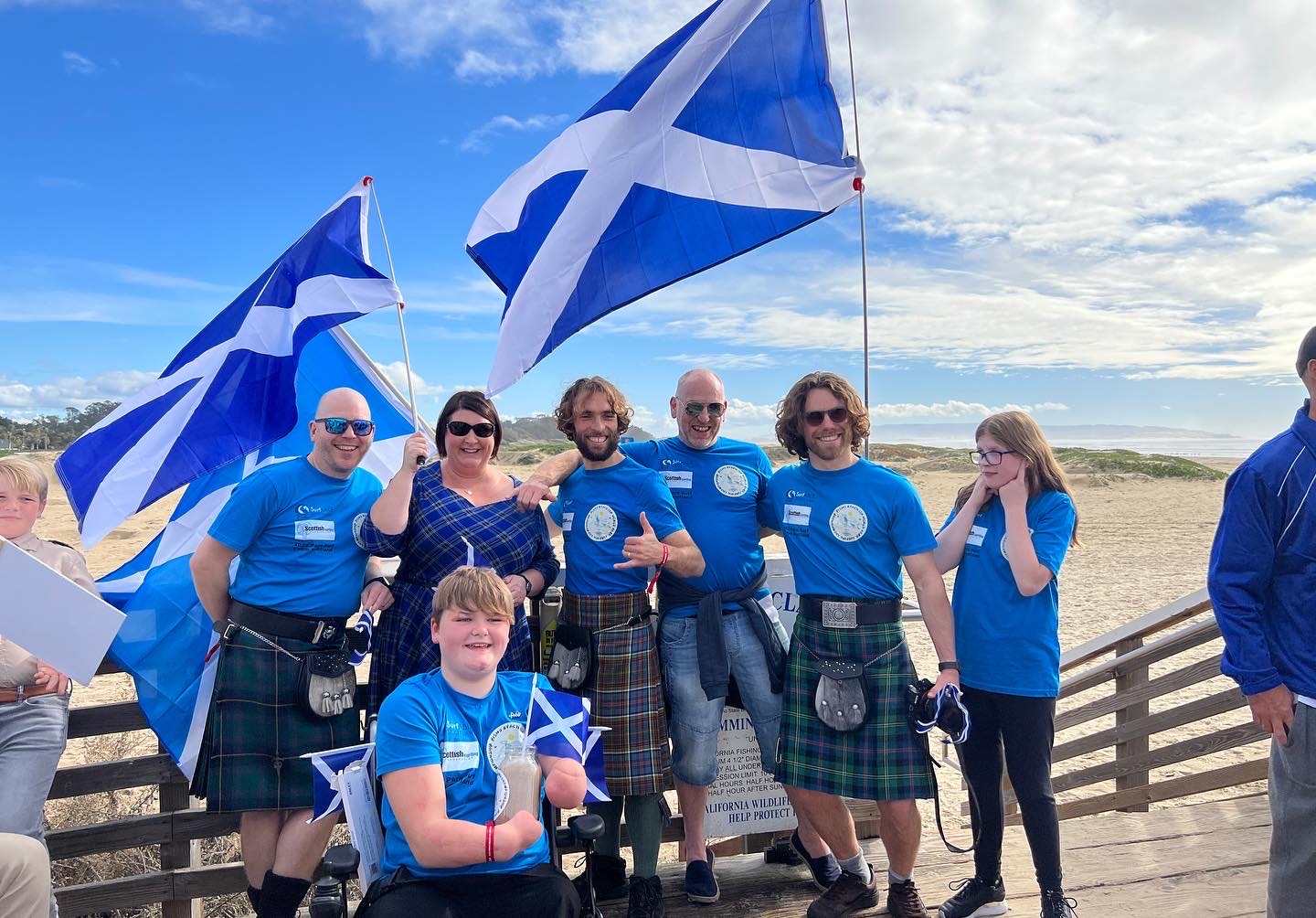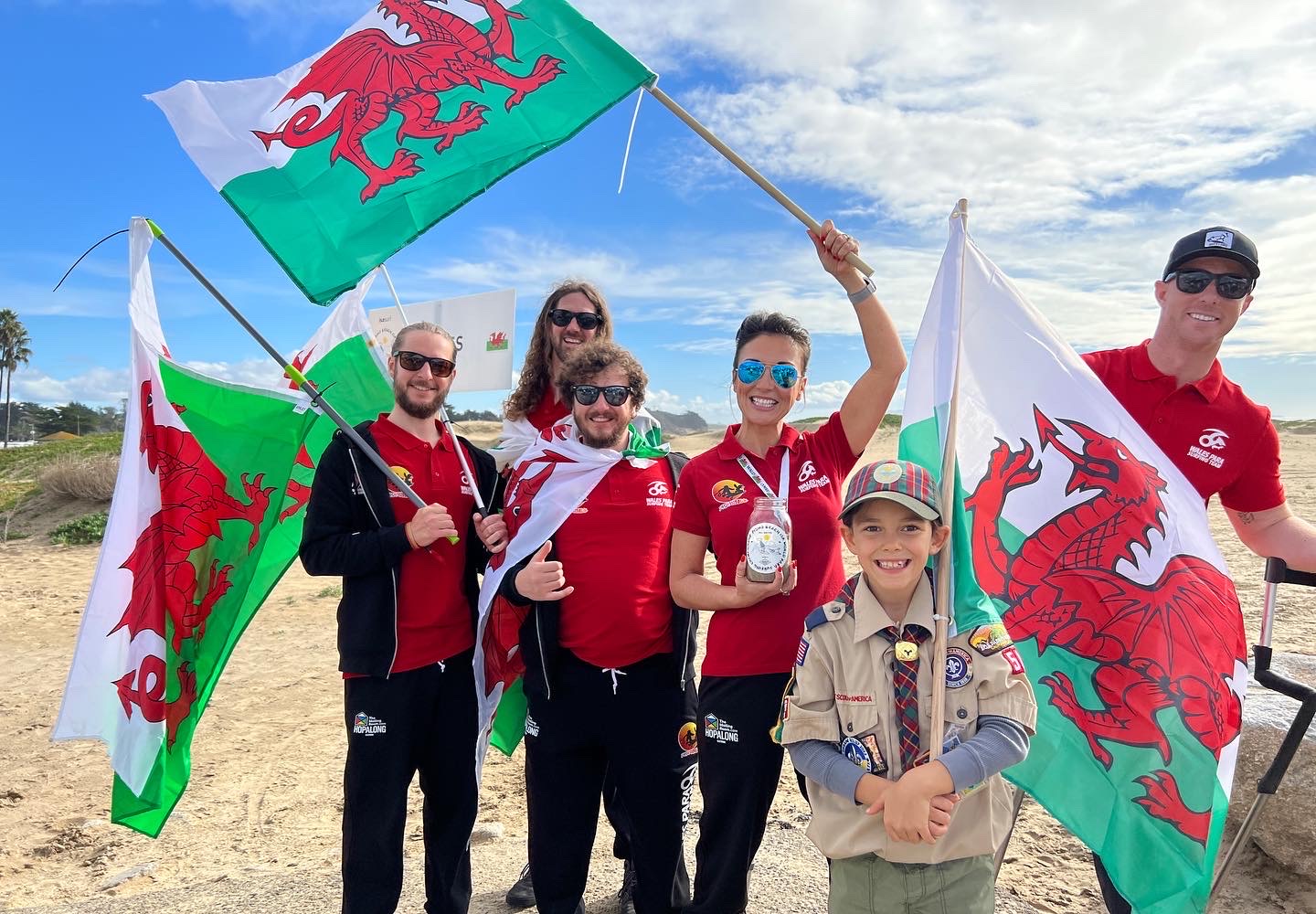 With regards to results the English team did really well getting ninth overall, including Zoe Smith getting a copper medal (In stand two division) after only taken up surfing 15 months ago, and Melissa Reid getting a silver to add to her three golds in the visually impaired division. The Welsh took away the gold medal with 'Sponge' Williams who after six years of trying with near misses, finally took the win in the kneel division. Jade just 10-year-old from Scotland, got to the semi-finals and did incredibly well in the prone assist division, the youngest ever athlete at these games, and we think highest ranking Scottish surfers at a World Surfing Games.
The first-round heats were in round robin format, so you took your two highest-scoring waves between the two heats to decide which surfers went through to the semi-finals or finals depending on how many were in each division. It was really exciting this year to have four athletes that had never competed in a world para surfing games before, both Mark Hagger and Andy Guy competing in the Prone assist division and both narrowly missing out on semi-final spots, Ollie Jones, taking part in para surf kneel, again doing really well just missing out on progressing, despite having only surfed in the ocean less than 10 times, whilst special mention to Stephen Lightbown who was entered in the prone non-assist just four months after he had sepsis, and had been really ill.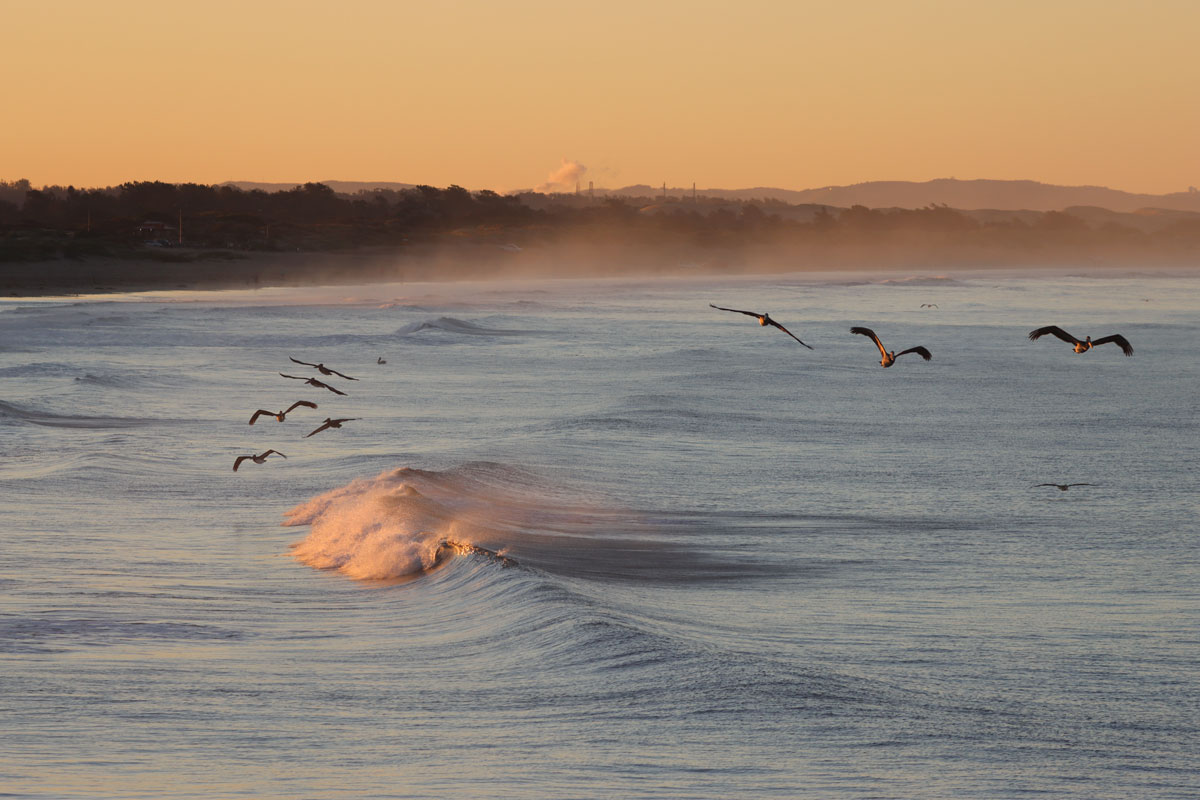 As well as the new team members it was fantastic to see Hannah Dines in the prone assist, again just missing out on a semi-final spot and visually impaired surfer David Lewis getting his best ever waves in competition in what has become a tough category in visually impaired two. It was also brilliant to have Spike Kane our resident Californian Liverpudlian in good health and being able to compete in a really competitive division in the seated division, again just missing out on semi-final spot, and rounding up our athletes great to see Martin Pollock after a tough first heat doing really well and winning his second heat but just missing out on progression.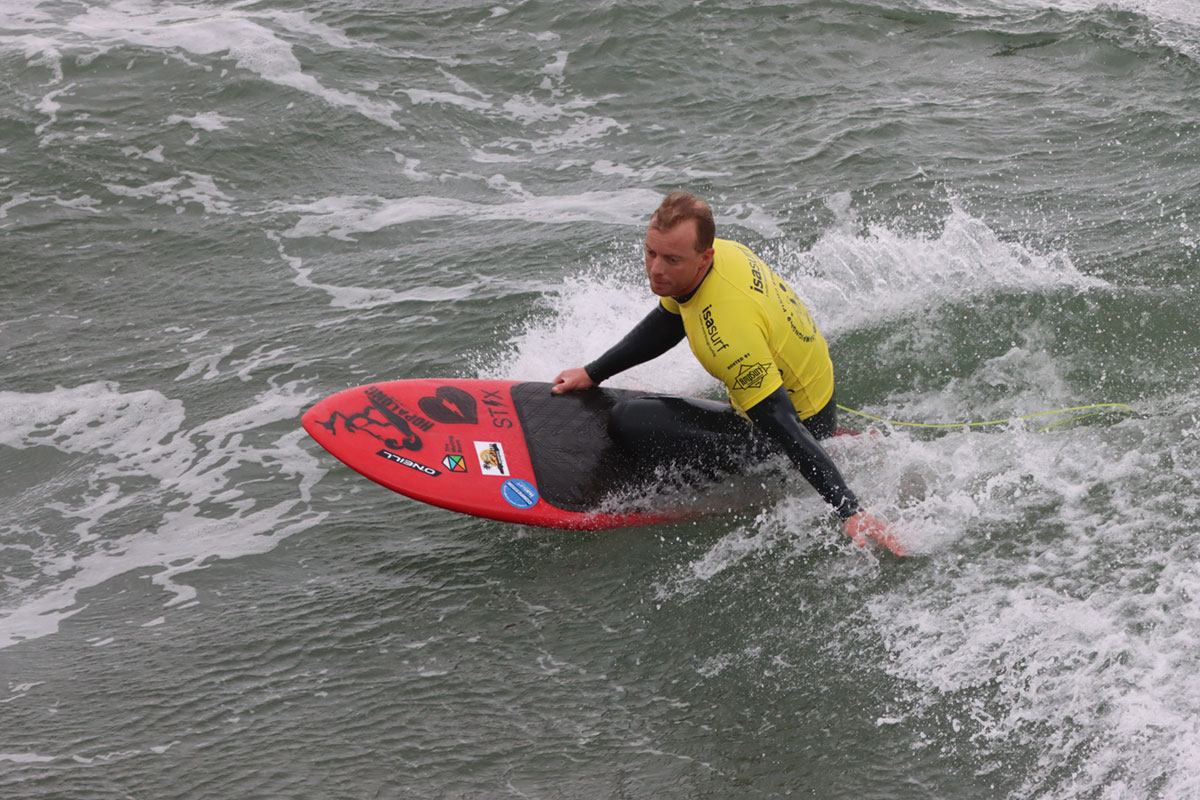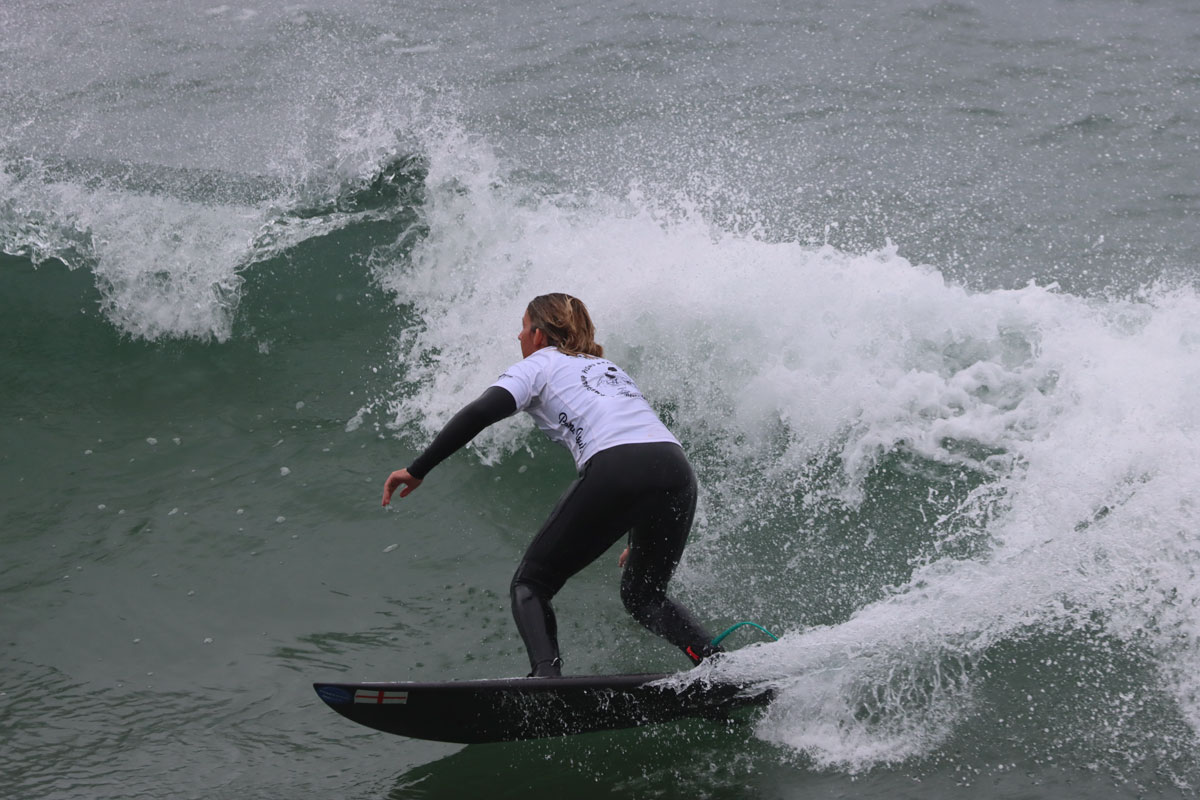 We had a fantastic support team consisting of in the water support, head coach Gary Brickley, Matty Hammersley, Seren Dixon, Tom Barber, and Matt Harwood with additional support on the land from Toby Mai Smith, Lara Hayward, Dean Griffiths, and James Lightbown. The Welsh team were backed were backed by Ben and Toby from Surf ability whilst Jade from Scotland had a fantastic team including her family and other representatives from Surfable Scotland.
In my role as team manager the support of all these amazing people made my job far easier although as you would expect on any event like this over 10 days there are always one or two unknowns that had to be dealt with, but overall a fantastic event for all concerned.
Our final team meeting due to the lack of electricity took place outside in the dark via torch and phone lights before we headed out of town for a final team meal.
As in 2021 so much has been learnt, and there is a lot to plan and think about for 2023 and beyond, of which obviously any decision on whether para surfing gets introduced into the LA Olympics in 2028 will be key.
We would like to thank so many people for helping make this event such a success, including the ISA and Amp Surf, and in particular RLSS who were the England headline sponsor involved the first time.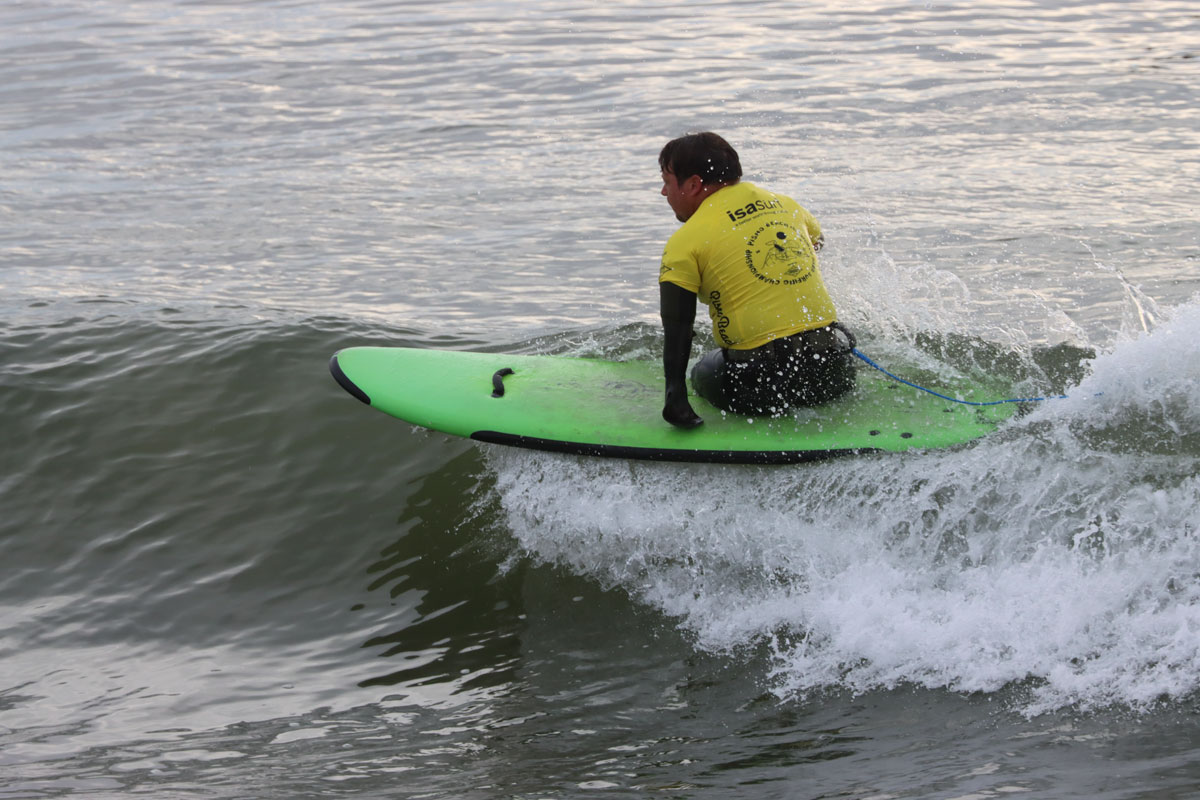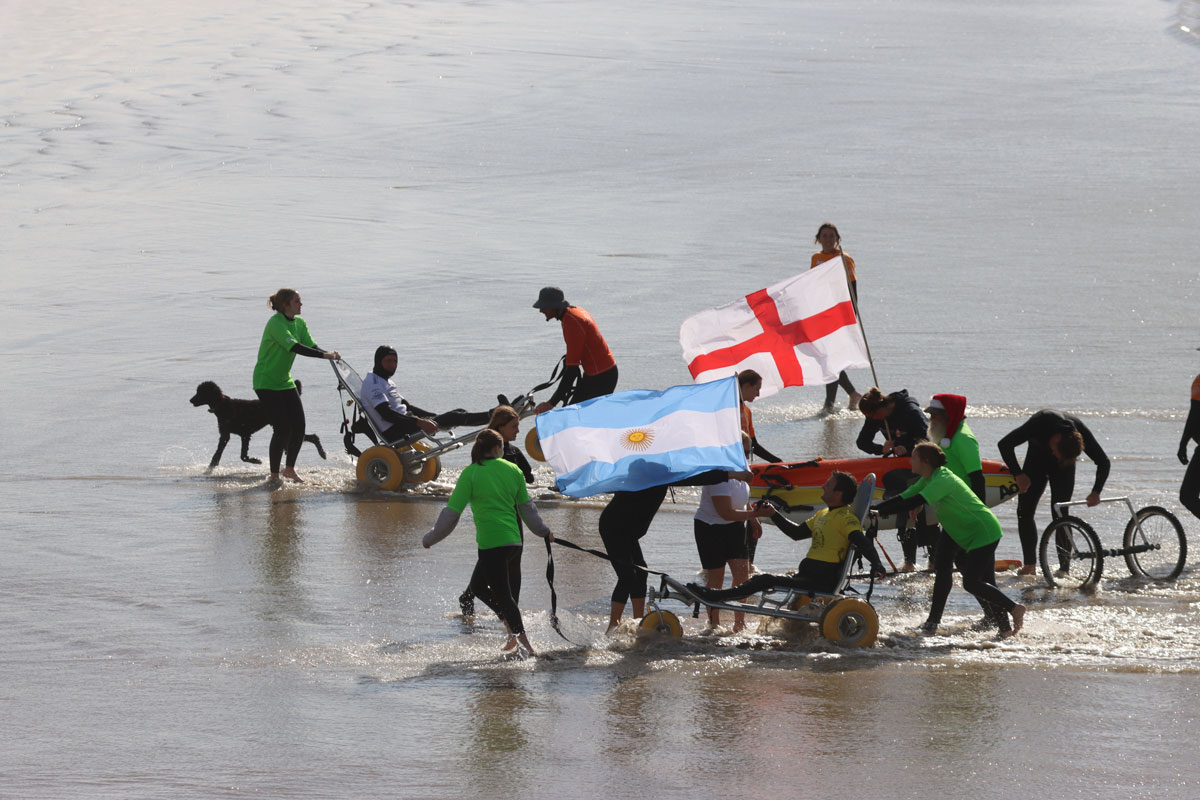 Other key sponsors and supporters including, Boardmasters foundation, Finisterre Foundation for providing jackets for the team, Skindog surfboards for raising £2k for the team through a prize draw for a brand-new custom-made surfboard, Daniel surf, Hectic brand, green overhead and so many others that put prizes into the raffle and of course all those that bought prize draw tickets.
Huge thanks also to the Surfing England back at base, that did so much and continue to do so much to support adaptive (para) surfing, and of course big thanks for the Wave who do so much throughout the year to support the team through training opportunities. We would also like to thank all those that supported the surfers and the team through encouraging them throughout the duration of the event it really did make a difference. The future is exciting, so let's see where we are in another years' time
For more information on the games check out the website here