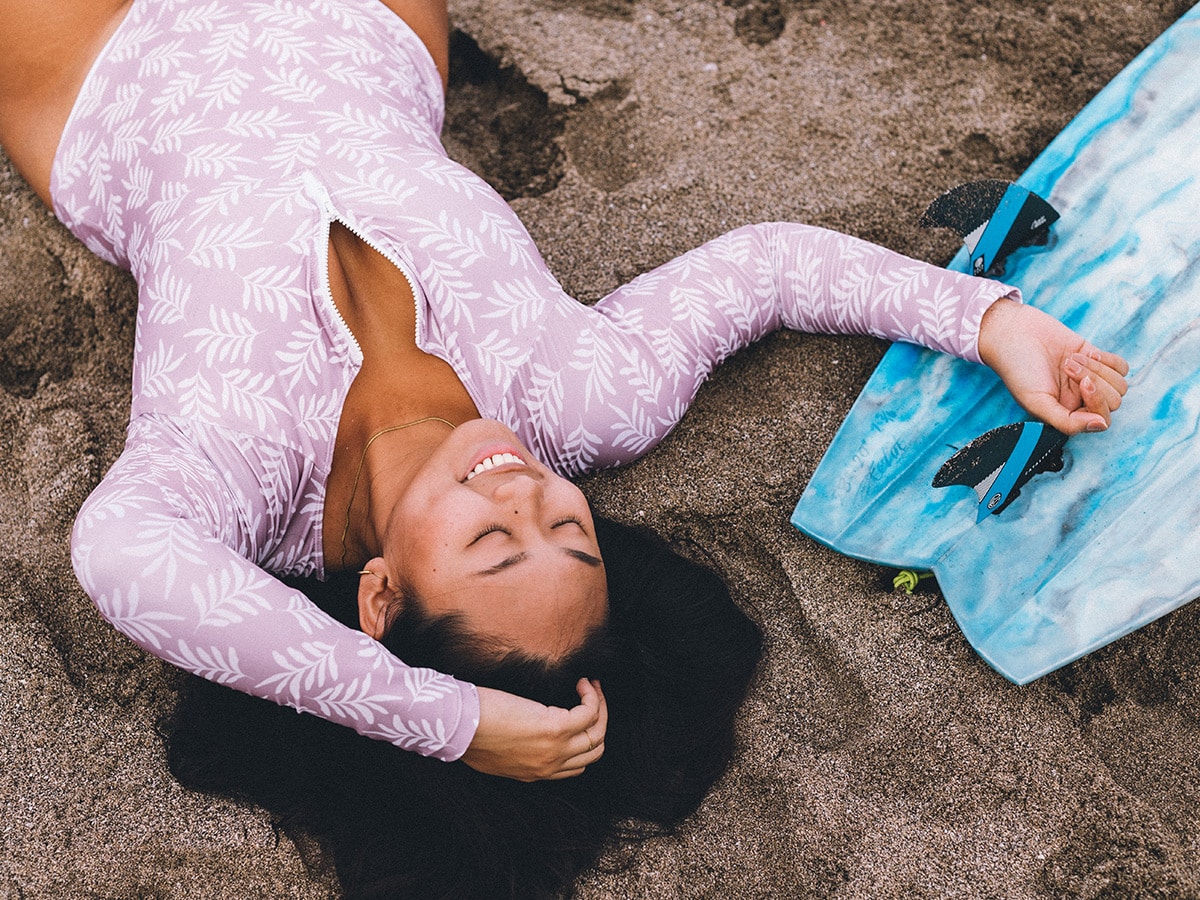 Zealous
Zealous is a sustainable surf swimwear brand that celebrates all body shapes and women. With size inclusive and responsibly made bikinis and swimsuits for surfing, stand-up paddling and playing beach volleyball in.
With Zealous say goodbye to flimsy fabrics and bikinis that reveal your bits 'n' boobies after a wipe-out or dive. The collection is designed to support you so that you can fully concentrate on your sport.
Sustainable practices are a norm for Zealous, as a partner of 1% for the Planet, a CO2 neutral company and with an ethical production in Bali using sustainable fabrics.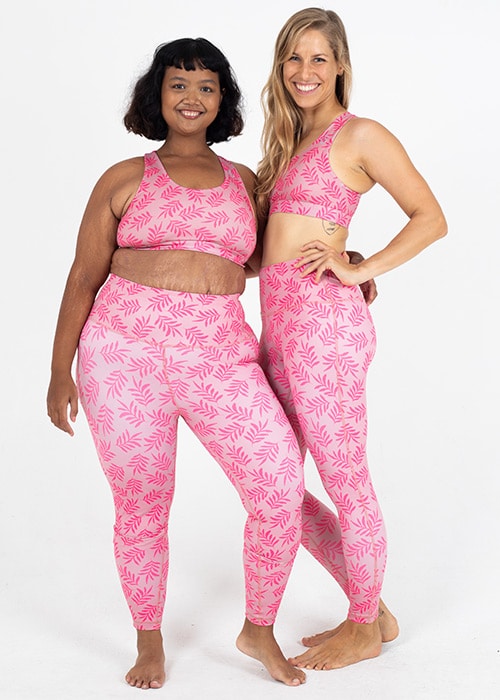 Sirena Surf Leggings in Pink Spring
The Sirena Surf Leggings offer the perfect combination of functionality and design. It not only protects against nasty sunburns and rashes, but also looks sexy with its flattering print. Besides that, they are also suitable for running, yoga, working out and travelling in. £67.29
Dawn Patrol Surf Bikini Top in Pink Spring
From the Yoga class to a workout and then straight into the lineup? Sounds exhausting, but theoretically it would be possible with the Dawn Patrol Surf Bikini Top. The multifunctional top is suitable for all your favourite sports and keeps your boobies firmly under control. Thanks to the cut, which resembles a sports bra, everything is covered and nothing slips. The individual back straps are a great eye-catcher. £49.85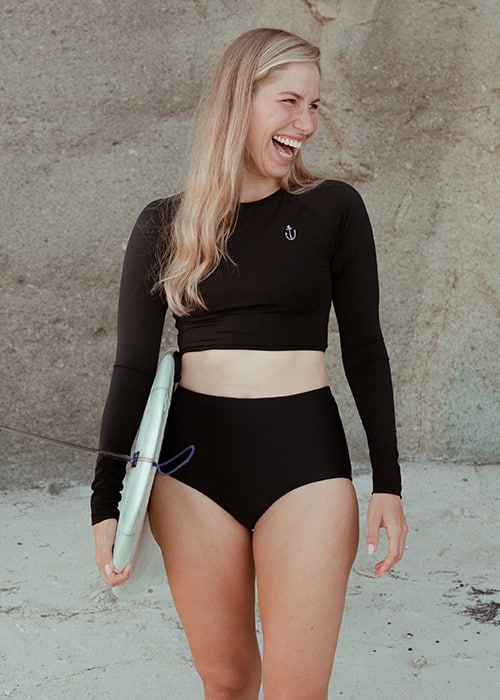 Crop Surf Rashguard in Black
Double lined crop style rashguard with drawstring under the bust to prevent the rash from pulling up. £67.29
Party Wave High Waist Bottoms in Black
Back to the 60's: The Party Wave High Waist Bottoms are cozy, uncomplicated and cover everything that needs to be covered so that you can rock every party wave. Reversible, high coverage, high rise, UPF 50 plus wider crotch to keep everything covered when sitting on your surfboard. £49.85