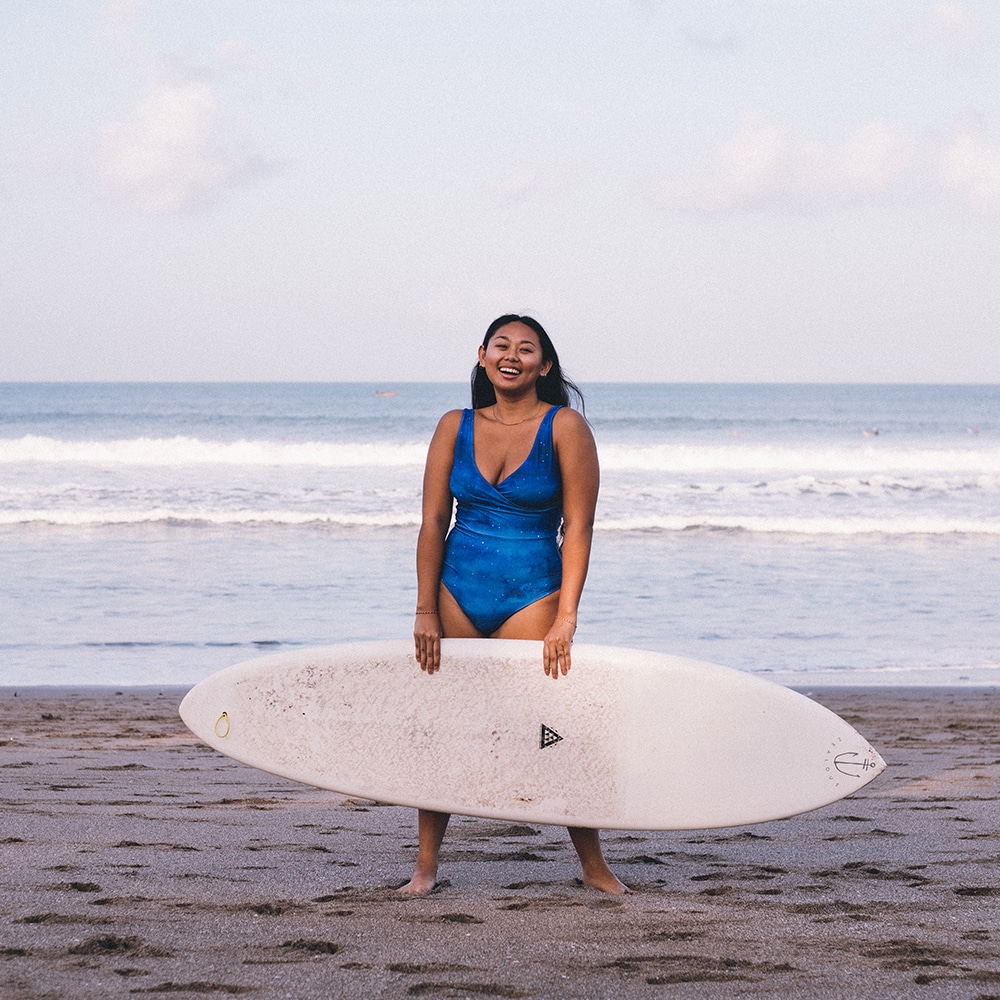 Zealous
Celebrating Diversity because beauty comes in all Shapes and Sizes!
Sustainable practices are a norm for us, as a partner of 1% for the Planet, a CO2 neutral company and with an ethical production in Bali using sustainable fabrics. We don't see enough REAL women in this industry so our 2021 Surf Wear Collection is dedicated to ALL women: no matter your size, shape, colour, and surf skills. With flattering new fits, using a gorgeous colour palette and beautiful new prints.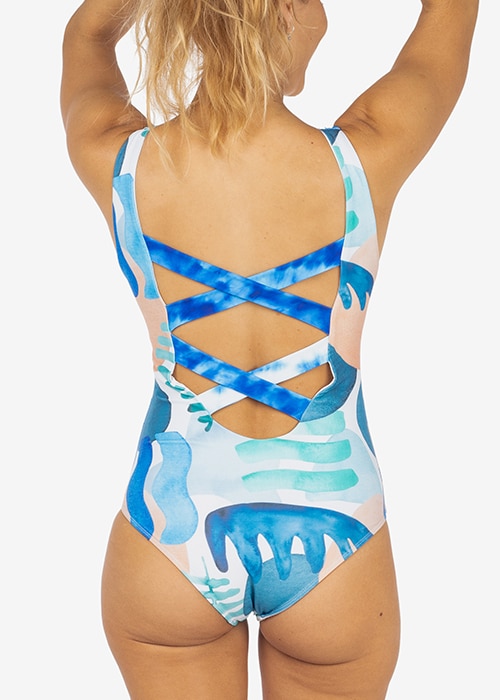 Akaw Surfsuit 119,95€ / £103
No wave can harm the Akaw Surfsuit – it fits absolutely securely and looks stylish with its feminine neckline including crossed back straps.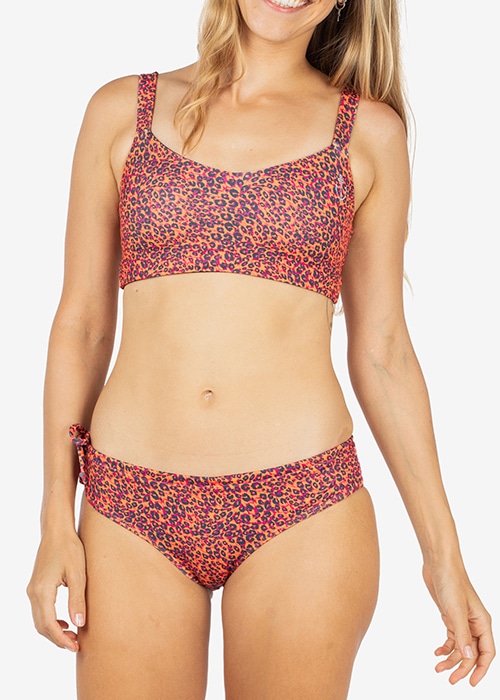 Zimzala Surf Top 64,95€ / £56 and Basic Bottoms 59,95€ / £52
A journey back to the 80's: thanks to its sporty fit, the Zimzala Surf Bikini Top is as sturdy as a sports bra and is also ideal for everyday use or working out. 
These classy bikini bottoms are not only designed & produced under fair and sustainable conditions, but resist every wipeout and wave without slipping