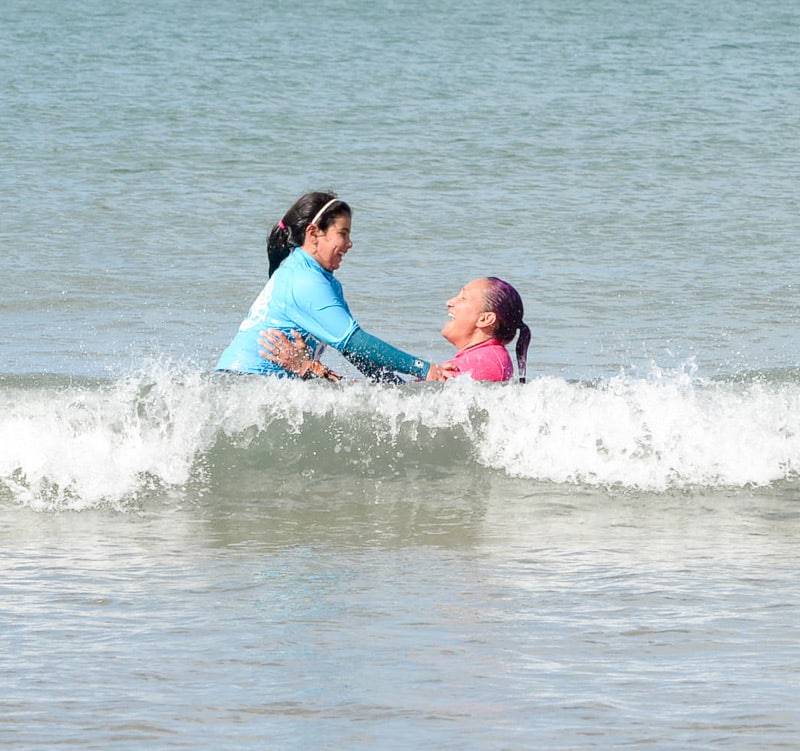 Words by Anushka Bovill
Yvette Curtis is on a mission to make surfing more accessible in the UK for women and girls from all cultures and ethnic communities. She is making change happen by sheer hard work with her Wave Wahines community based in North Devon.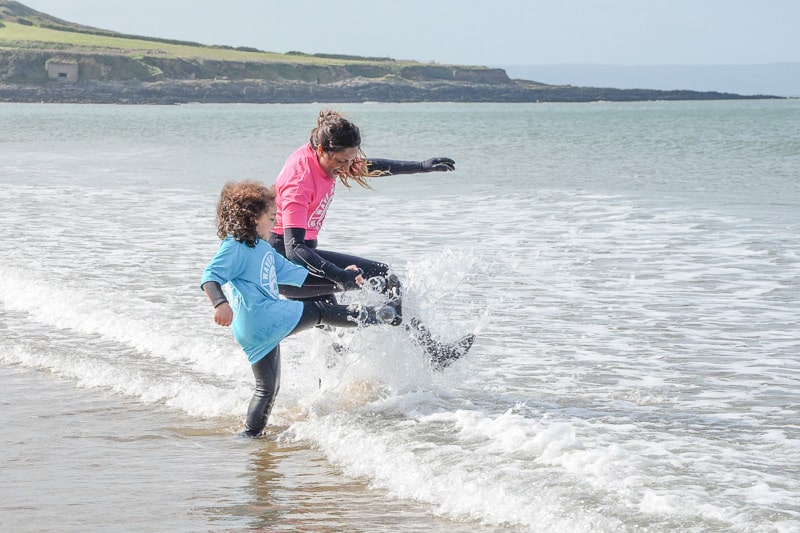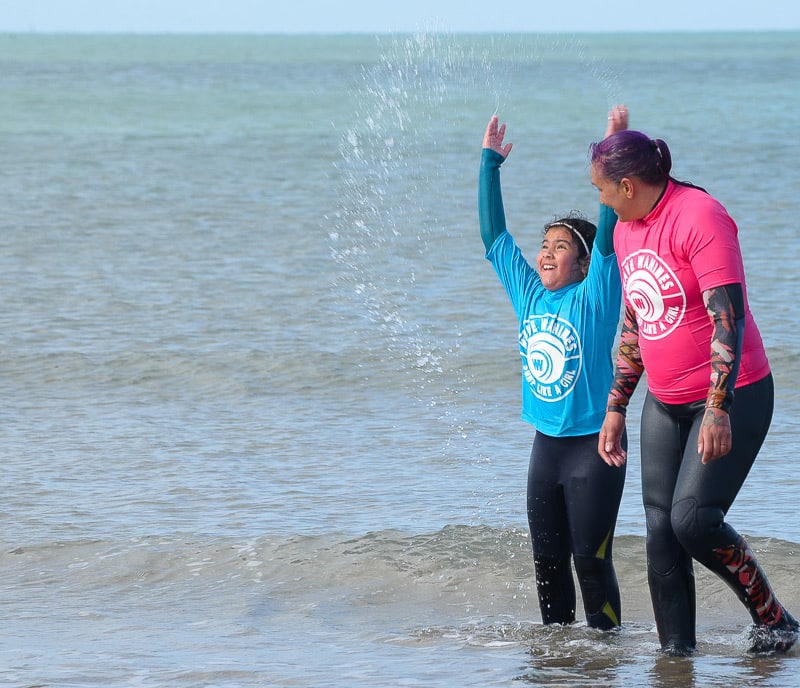 Hi Yvette, so you started Wave Wahines in 2016 with the aim to teach your daughter and those of similar age groups how to surf – how much has changed since then?
Honestly, it's grown at such an incredible rate. We now run sessions for not only girls aged 8-16 years, but also an over 18 ladies' group (no upper limit), an over 30s ladies' group, a diversity surf program, a trauma from domestic violence surf program and we have just launched our Teeny Wahine group for girls aged 6-8 years old. We regularly have over 30 girls participate in our girls' group alone. It has been a fantastic time watching the club and the girls change and grow over the years.
You credit founding Wave Wahines to your daughter, Aliyah, looking back now, do you see this as a significant moment in your life, to have had a young girl be the start of such an amazing project?
It was such a turning point for my life and the direction it has taken. That decision to create the club to provide a space for Aliyah and other girls to be active in a non-competitive setting will be one of the most wonderful decisions and the fact that it is something I can share with my daughters makes it so very meaningful. Aliyah is now a fully qualified surf coach and lifeguard herself, so is now inspiring our other Wahines, the way our head coach and former Great Britain surfer, Karma Worthington, inspired her.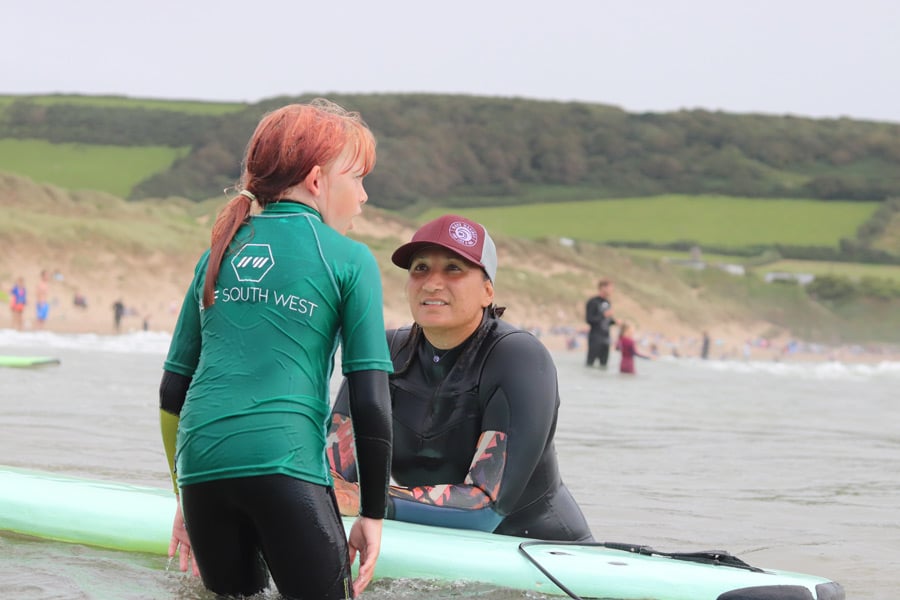 Why the name Wave Wahines? Was it a nod to surfings Polynesian and Maori routes? (On a personal non-formal interviewing note, my sister-in-law has Maori routes and I love the name!)
Absolutely! It had to be a name that flowed (pardon the pun) and felt natural yet respectful of the Hawaiian surfing heritage.
You bring about so much empowerment for women of all ages, I loved the story about the lady with severe back pain learning to surf – are there any words you would give younger Yvette around getting involved in surfing?
Firstly, thank you so much for saying that. I think I have just been really lucky at helping facilitate it, the ocean does the rest. Watching both the women and girls benefit from the ocean, be it due to safely helping women with injuries, or autistic women & girls finding space, freedom and confidence, or those just looking to have fun in the sea and make new friends, I feel truly blessed. I would 100% tell younger me to try it sooner. I had my first lesson at 30 and have been flailing in the white water ever since! It is definitely something I wish I had tried earlier in life and our daughters are always in the sea with or without boards so will hopefully always be in love with the ocean and all her power.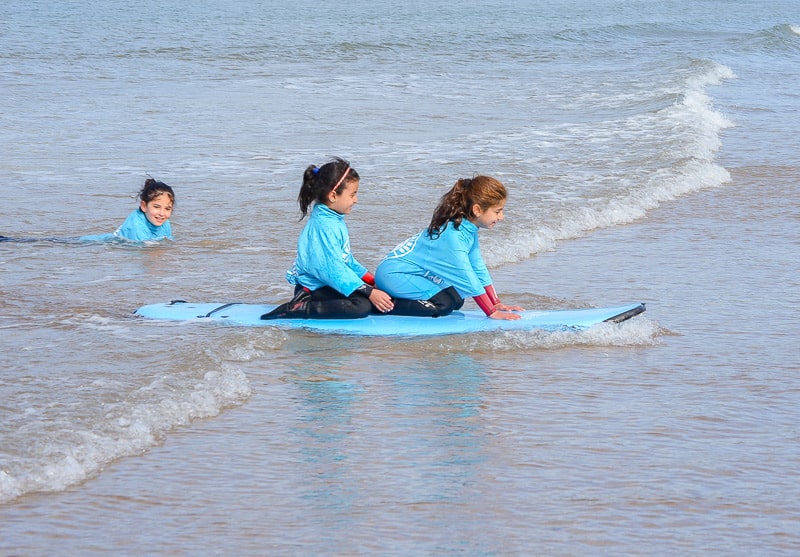 You are labelled a 'girls only club' and, rightly so, you make a point about there being a need for it – what would you say to those that may think this is unfair?
This is such a tough one. I've said the reason behind the club set up and also myself as Personal Trainer, I have read all the studies on girls relationships with sports so absolutely felt it was the right thing to do – and still do.
Do I think there is space for a boys only club similar to ours? Absolutely! Surfing can come with its own preconceived ideas of image, experience and has had it's moments of toxic masculinity. Not all boys/men will feel attracted to try a sport with this historical imagery so yes, I absolutely believe that club would work and would love to support anyone looking to create that space however I could.
In answer to your question though, about people who think it's unfair, I would urge them to look into research by organisations like Women in Sport, Sport England or The Institute for Women Surfers to see the evidence surrounding girls and women in sports and in particular board sports.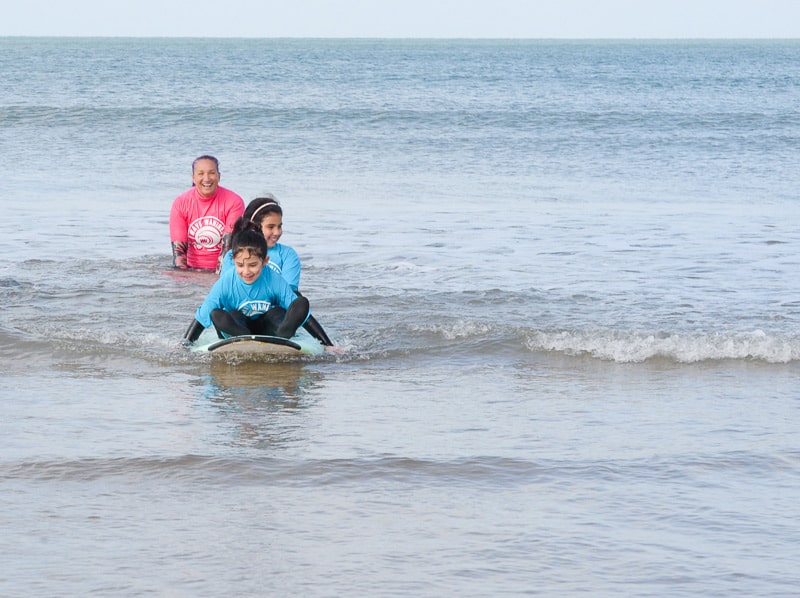 The ocean and all the activities it presents to us, offers so many transferable skills for everyday living from confidence to patience – what is the biggest lesson you or a member of your club perhaps has learnt?
Wow, that's such a big question and I have so many examples that I could write for hours so I will keep it to a few examples; on a personal level, being in the water with other women my age (I'm 41 for context), helped me deal with the post-natal depression I experienced after my third daughter.
One of our participants of our surfing for recovery from trauma caused by domestic violence thanked us for giving her back some control and helping her find her voice (this always gives me shivers). Parents have commented on the confidence the sessions have provided their daughters with. There have been so many moments that I am proud of helping facilitate alongside the coaches at Surf South West but the main coach is the ocean, we are just providing support and opportunity.
How can we encourage more girls to get involved in surfing?
I think that comes to access, so creating clubs or coaching sessions that are affordable and fun. There is very little coverage of surfing on TV, so you have to want to find it to watch it. I hope the ripple effect of it being an Olympic sport will add more interest and get more girls searching for their local surf club or when on holiday near the coast, booking a lesson. It is so hard to say the magic recipe of participation but I am a firm believer in positive imagery as the absolute heart if it in the age where we are very media driven.
Finally, thank you for being a rockstar of a role model – we hope the future is full of more girls getting involved in surfing!
Ha,ha you are too kind!! I absolutely agree though. Let's let everyone know how great it is to 'Surf Like A Girl!'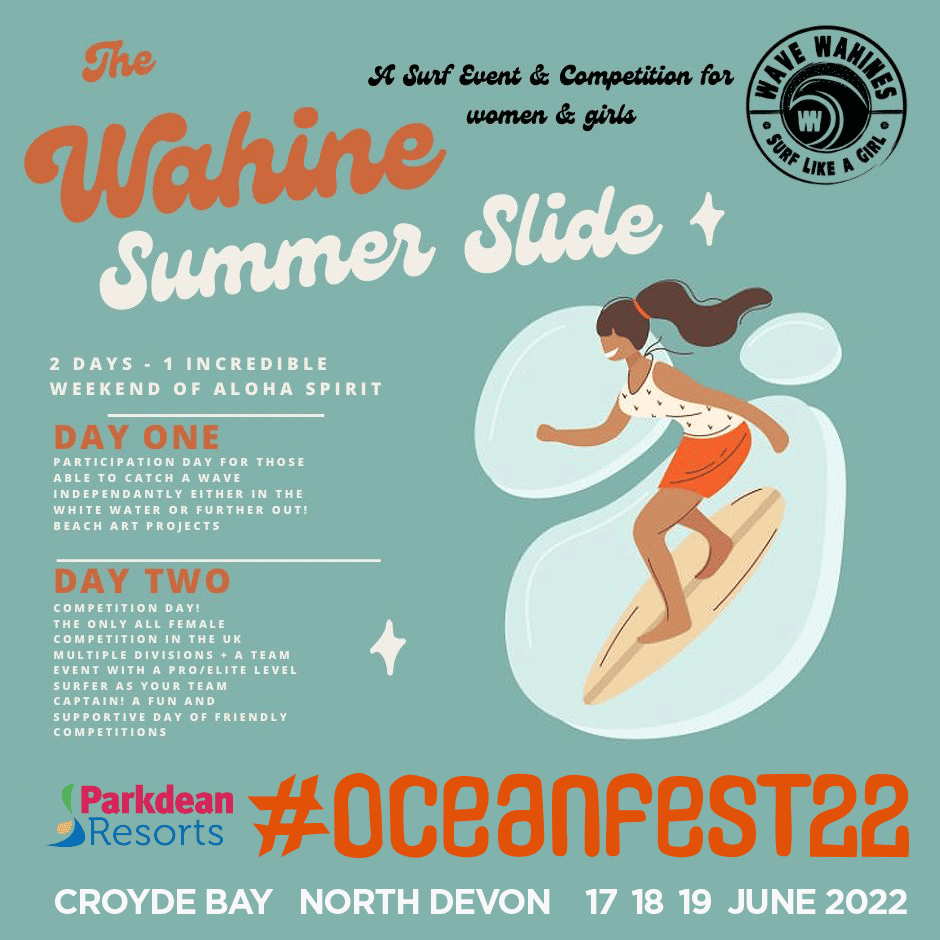 Check out Yvette on instagram for all the events she's doing this year @wave_wahines. Plus Yvette is putting on the Wahine Summer Slide at OceanFest22, a female only surf event 17-19th June in Croyde, North Devon.