'Words by Corinne Evans Jones
A mother, surfer and wife to world tour longboarder Adam Griffiths. A beautiful person both inside and out and I'm so thankful to call her a friend, meet Holly Griffiths, the first subject in our new storytelling series – 'Women Of The Sea'. To me, Holly embodies everything surfing should be, a talented surfer who doesn't take the sport too seriously. She surfs when she can and embraces the bad days, enjoying the waves all the same.
Which is what Women Of The Sea is all about. Throughout the coming months I will be sharing inspiring and empowering women who live their lives around the oceans. Women who embrace the coldwater and battle the storms to in search of waves.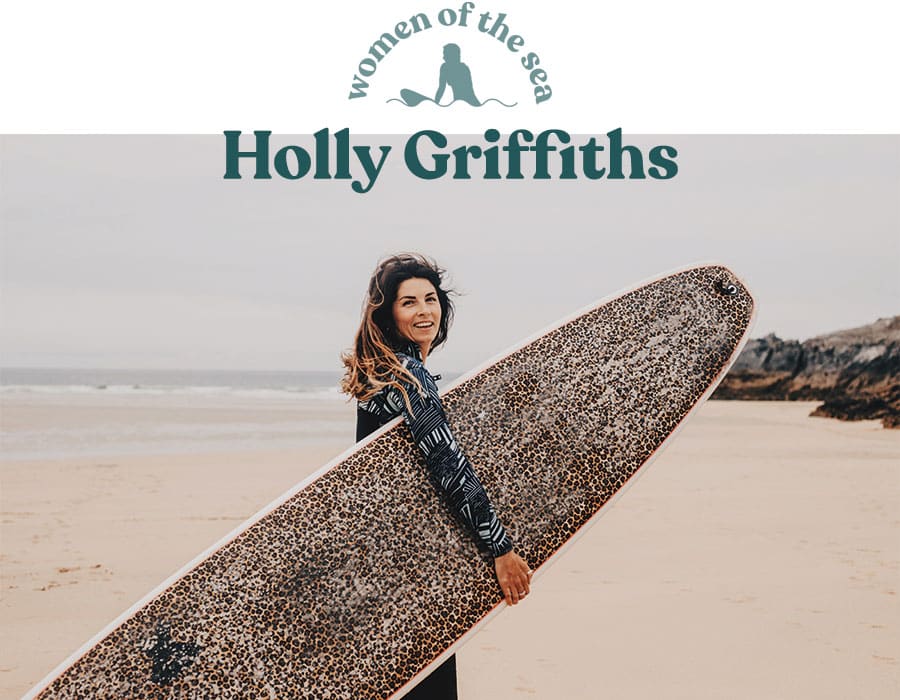 Let's start at the beginning, where Holly's passion for surfing began.
After years of watching her father and brother surfing, Holly finally asked for a surfboard for her 18th birthday and low and behold of the day of her landmark birthday she was presented with a beautiful minimal. The years of just watching her family enjoy the waves were behind her; she was now ready to join them and embrace the waves and wipeouts.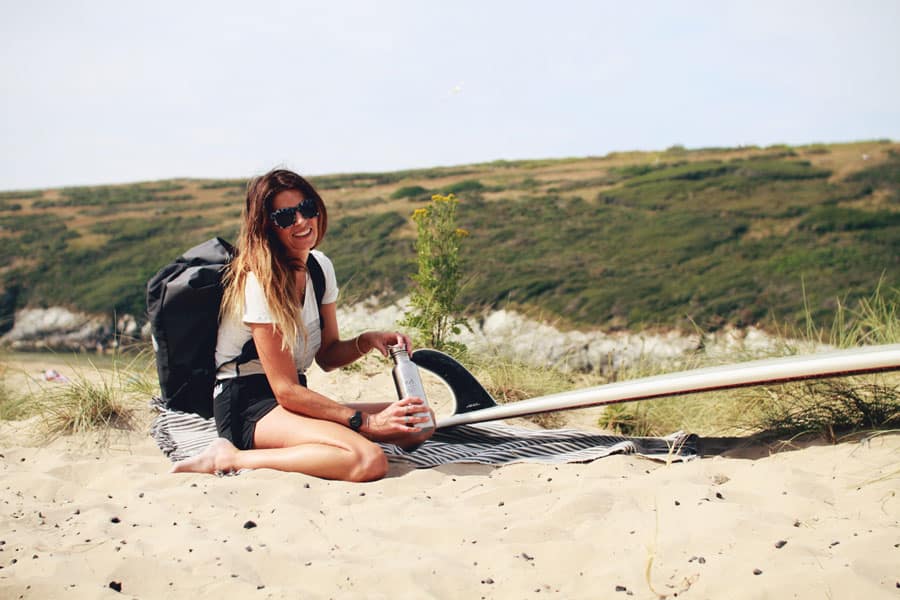 Dipping between a shortboard and minimal Holly didn't pick up a longboard until she met her husband. Which I couldn't believe. If you've seen Holly in the water you'll know what a talented longboarder she is. A natural wave dancer who surfs with such elegance and grace, you'd think she been longboarding her entire life. Her time in the water, surfing with her husband and travelling to some of the worlds best surf spots to free surf and watch Adam compete has had its benefits on Holly's surfing. Unlike her husband, Holly has never had any urge to compete.
"Adam inspires me every day to get out there, but I get so nervous when he competes. That's why I don't compete. I've never done a competition, he thinks I should, and it's a running joke I haven't, but I hate them!"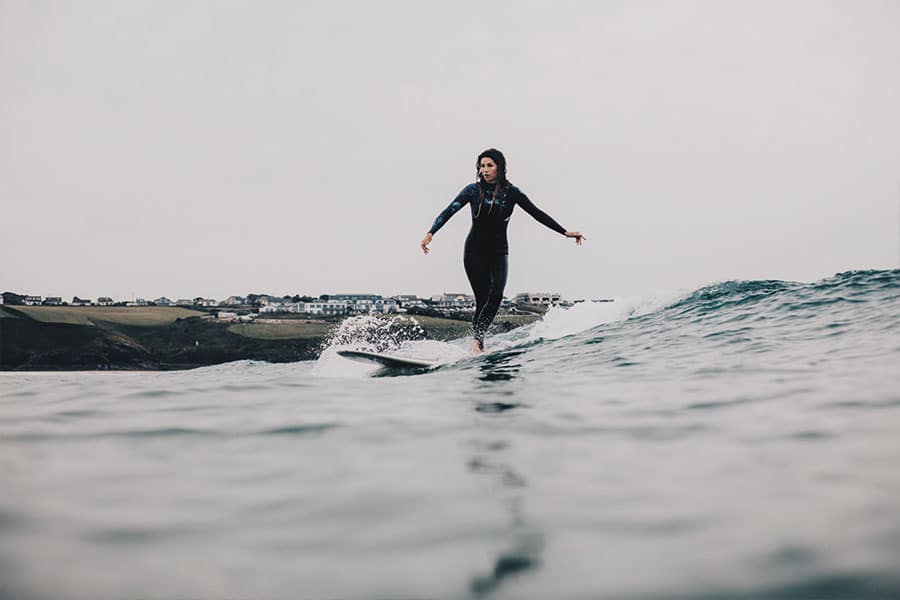 Recalling when she first started surfing, Holly felt the pressure to surf as people often in her words put it "Like a bloke." When she first began her surfing journey, in her eyes, you were deemed a good surfer if you are surfing with aggression and masculinity.
"When I first started surfing, it seemed to me that if you surfed like a "bloke" you surfed well, especially when it came to shortboarding. Now it seems if you surf with elegance, style and grace you're surfing better than any "bloke" ever could."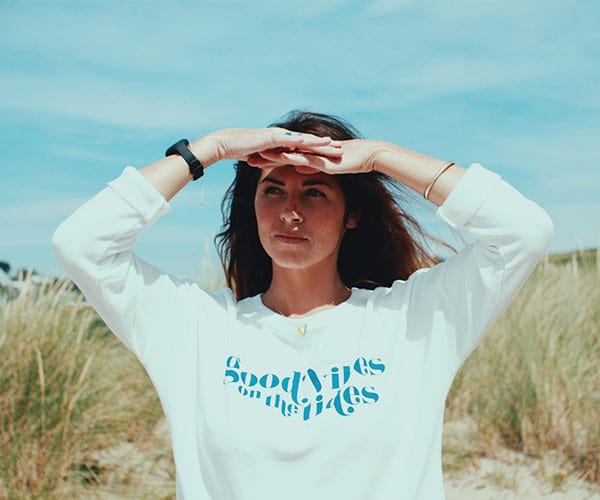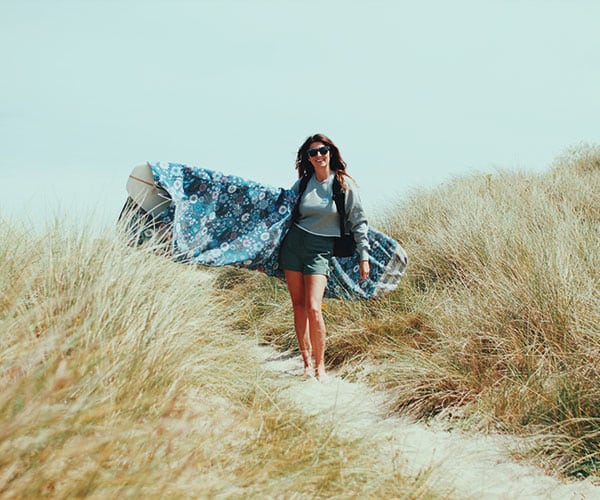 Holly's feminine, somewhat delicate approach to riding waves is captivating to watch. She dances along the waves with such beauty.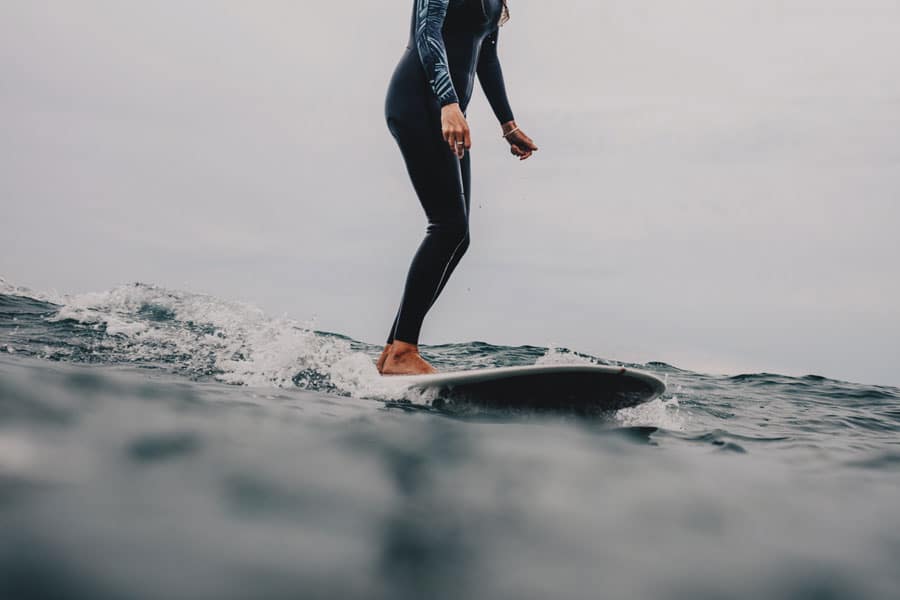 Often surfing solo, grabbing her chance to get in the water when she can — sharing her life with her husband, Professional WSL Longboarder Adam Griffiths, and daughter two-year old Lakey. From time to time surfing has to go on the back burner, but when it's on Holly is out there!
"Adam, from the day Lakey was born has been amazing. When it's on, he goes out of his way to get me out there. I work two days a week and have a few hours on a Monday while Lakey is at the childminders to myself. Time with her is precious, but the time you give yourself alone is just as valuable."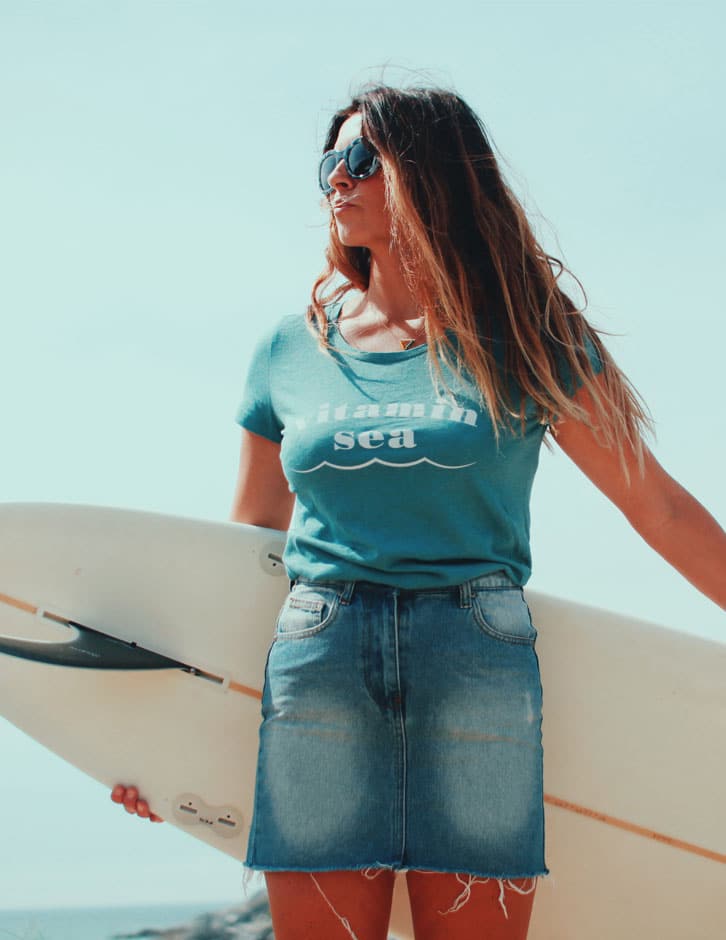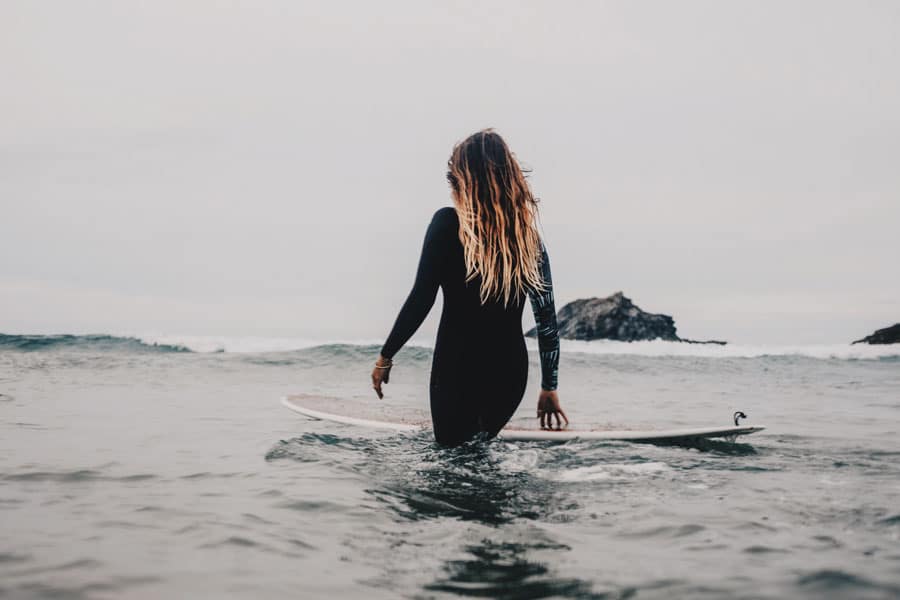 "I haven't had a bad surf since we had Lakey. I used to get so annoyed if I had a bad surf. The other week I found myself in onshore 1ft slop in the rain I didn't care! I take every opportunity I can, and I don't even care if it's any good! I used to be impatient; I still am! Surfing hasn't changed me, but it's changed what's around me. The inside of my car is a complete mess, due to dumping my wetsuits, and used nappies in the boot. I'd probably have a cleaner car if I didn't. I would have never travelled as much, and I would have never met my husband if I had never surfed. I have a lot to be thankful for."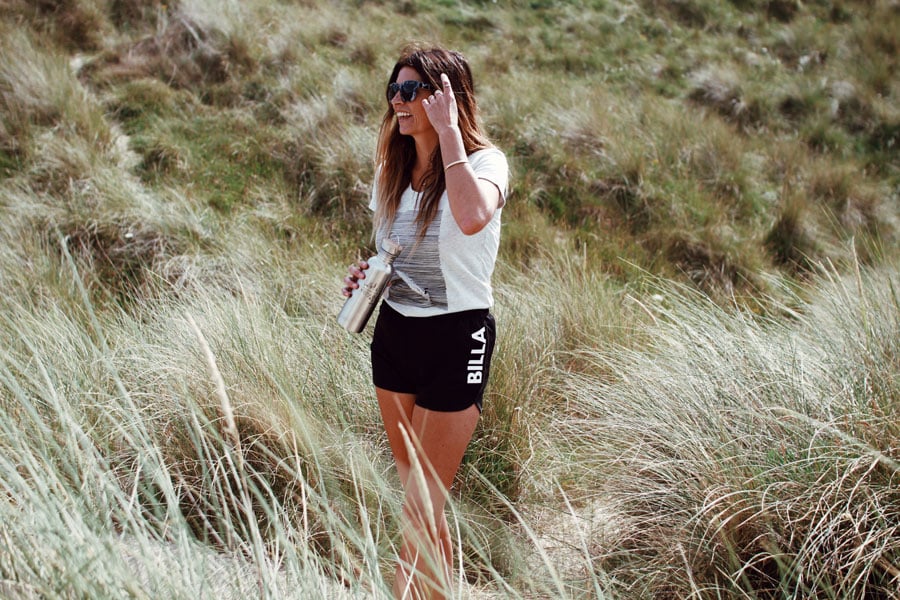 Travelling the world is something Holly has always done and becoming a mother hasn't changed that. Family adventures are something that they have done from the get-go.
"Being able to travel was the single most important factor in why I started surfing in the first place. I met my husband while travelling with my brother to Indonesia. Our daughter is almost 2, and she's been lucky enough to go Barbados, California, France and Spain already. Not that she'll even remember! I love to travel; it's part of the reason why I was put off having a baby for a while. Nothing has changed; I still want to travel, take them with you."
"I don't think Lakey has a choice when it comes to whether she will learn to surf or not! I'm no way going to force her, but her dad runs a surf school at Great Western, and we're lucky enough to live at South Fistral. When I was younger, I loved rounders and football. We do these things to make us happy. She makes me happy; her happiness is everything."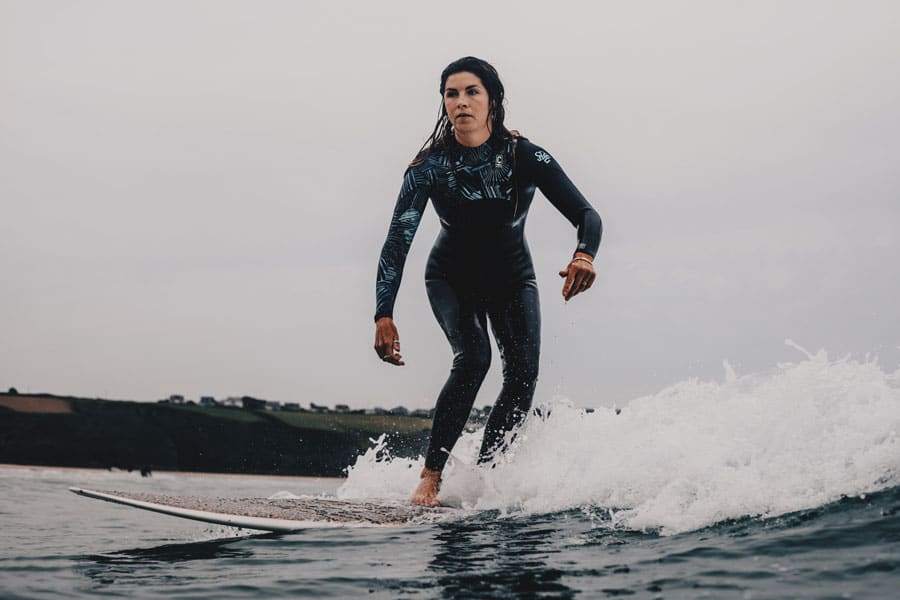 It's clear that surfing makes Holly happy and isn't just something she does. It's her life, it's her world.
"It's the longest sport I've ever been a part of. I surf on my own most of the time, so I feel very peaceful when I get out of the sea."
Well, there we have it, a brief insight into a beautiful life. Her passion, positivity and enthusiasm for surfing is infectious, and it was a joy to photograph and work with Holly on this awesome mini project!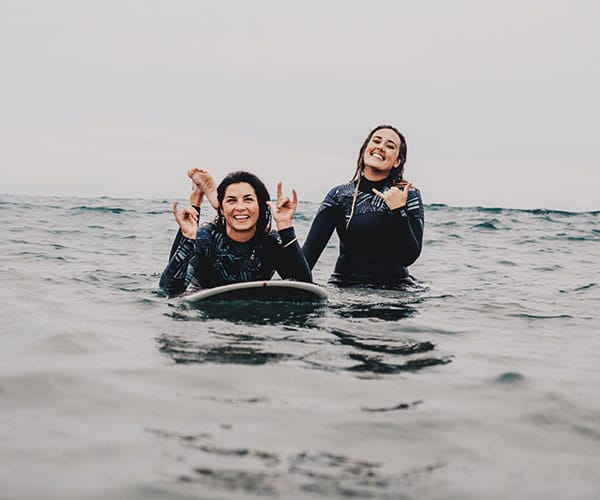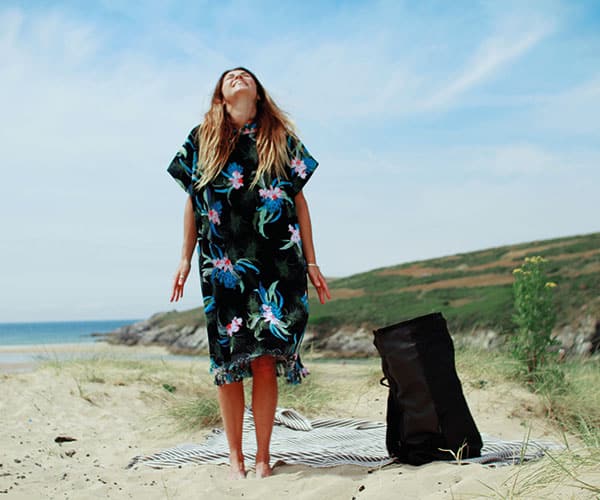 Surf Shots Courtesy: Checkered Photography