At just only 14 years old Willow Hardy cut her teeth in the gnarly breaks around Margaret River. Willow is from well known surfing family, the Hardy men have been charging the Western Australian coastline for decades. Her dad Gene and uncles Brett and Josh have all represented the State in surfing. Ryan Hardy is a god amongst bodyboarders, pulling into the heaviest slabs on the planet.

This must have rubbed off on Willow as back in August, Willow caught what she described as the 'wave of her life'. A chunky beast that set instagram on fire when the footage was posted up.
Charging big waves around Margs, Willow has caught the attention of the world's best and landed her a sponsorship deal with Rip Curl. We thought it was time to catch up with the plucky teenager.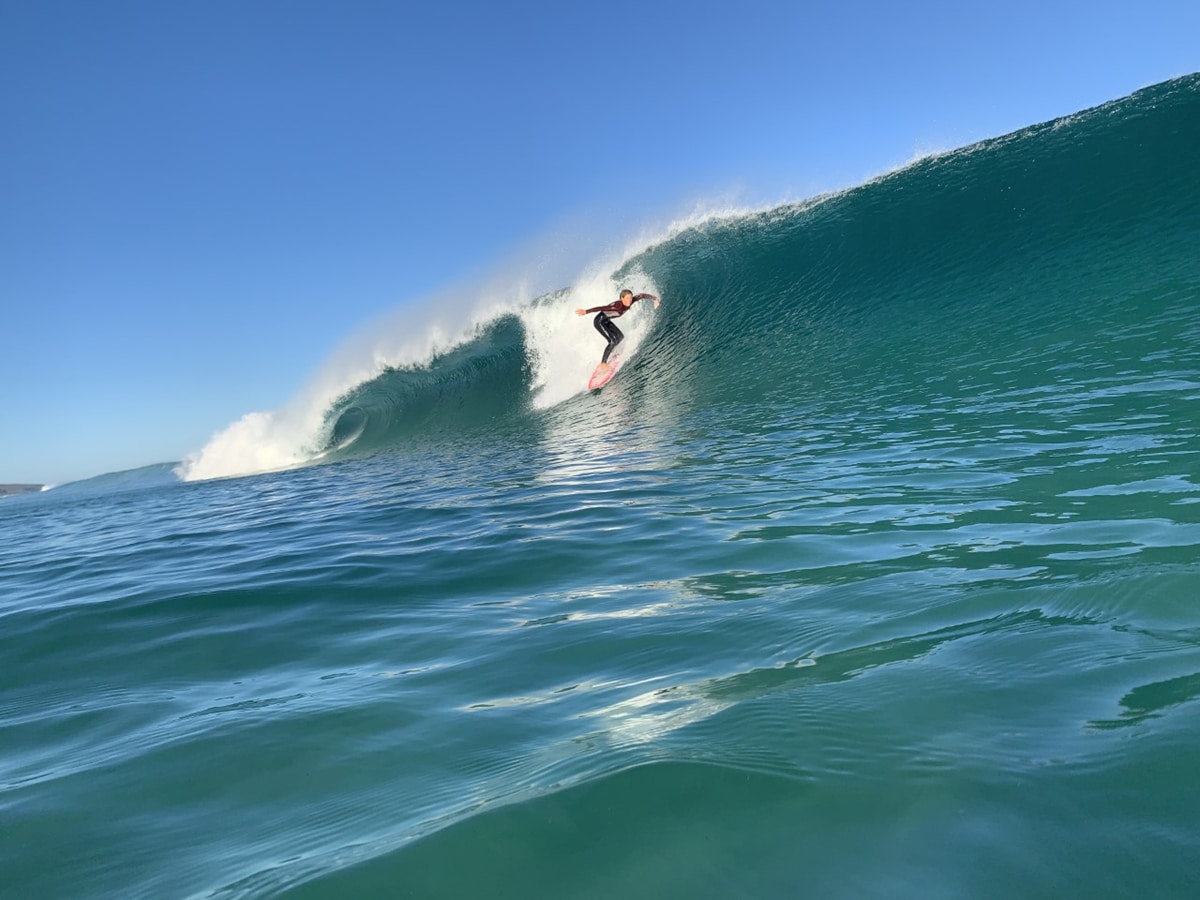 Willow, how long have you been surfing?
I first stood up on a board when I was five but I started to really enjoy it when I was nine years old. I mainly surf around Margaret River and wherever is best. It has kilometres after kilometres of diverse beaches, bays and reefs. There's often a lot of swell and the best waves are on the reef breaks.
Why was 'the wave of my life' so special?
It was so special because of how big the wave was for me. When I took the drop it seemed to go for ever, like I was in slo-mo and my heart was racing so fast. As the wave totally overtook me, I didn't know if I was going to make it and I was basically shaking, then I came out. I was really scared but stalled as the section ahead started throwing over. I made it through the first tube and pulled up into the second one. There was foam falling from the ceiling trying to knock me off. I was so stoked to find the exit. I think it was a wave that I will never forget. 

Every month there seems to be more and more girls, which is incredible and they all love surfing together which is the cutest.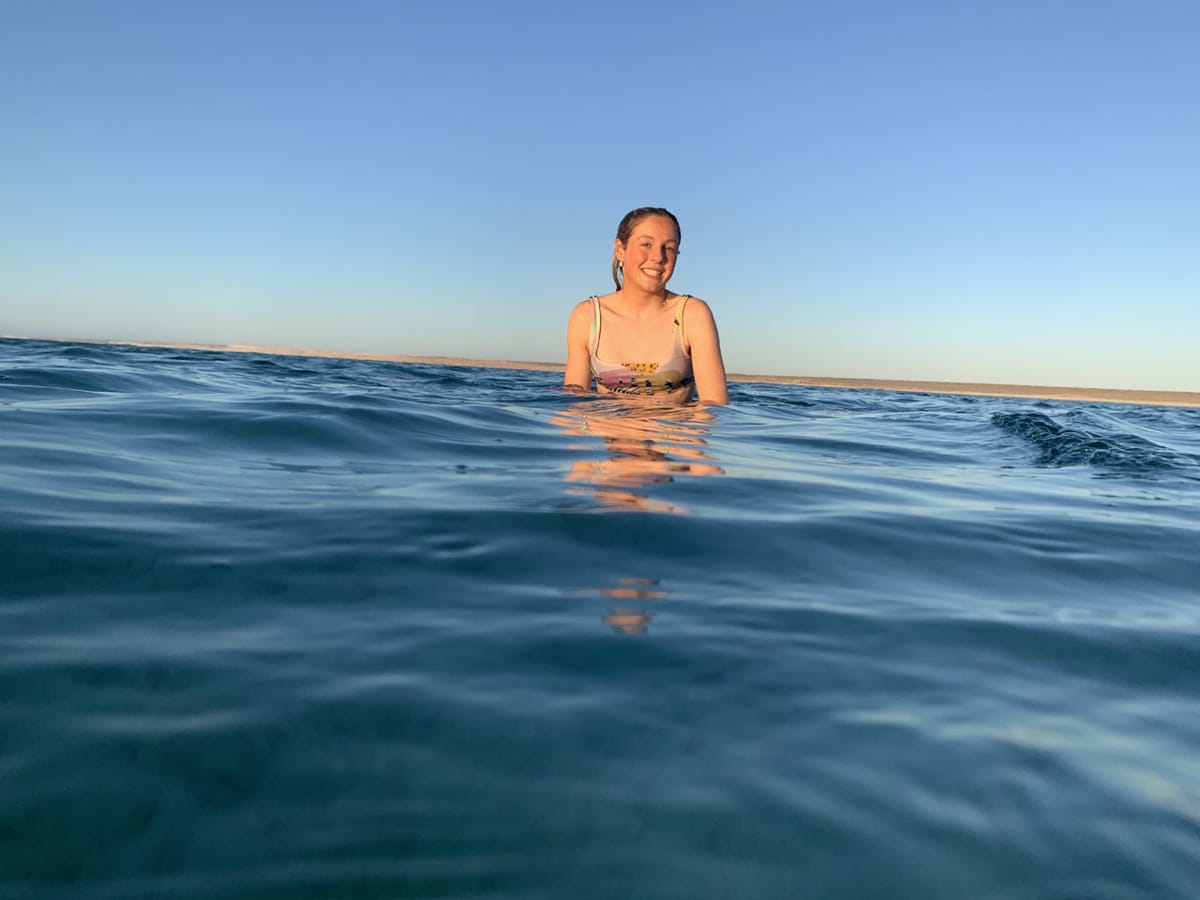 Is there a good crew of up and coming female surfers?
I think the next generation of female surfers in Margaret River are amazing. I often assist at the Salty Sisters program helping and encouraging young girls to get out in the water and give it a go. Every month there seems to be more and more girls, which is incredible and they all love surfing together which is the cutest.
Which pro surfers do you look up to?
I look up to Bronte Macaulay because she fully charges and is so lovely to be out in the water with. I also love watching all the mens and womens comps of WSL and I love Carissas and John John's power.
Where would you love to surf?
I have never actually surfed abroad before but it's definitely a dream of mine. One day I would love to visit the Mentawais because the waves look amazing and it seems so warm and beautiful.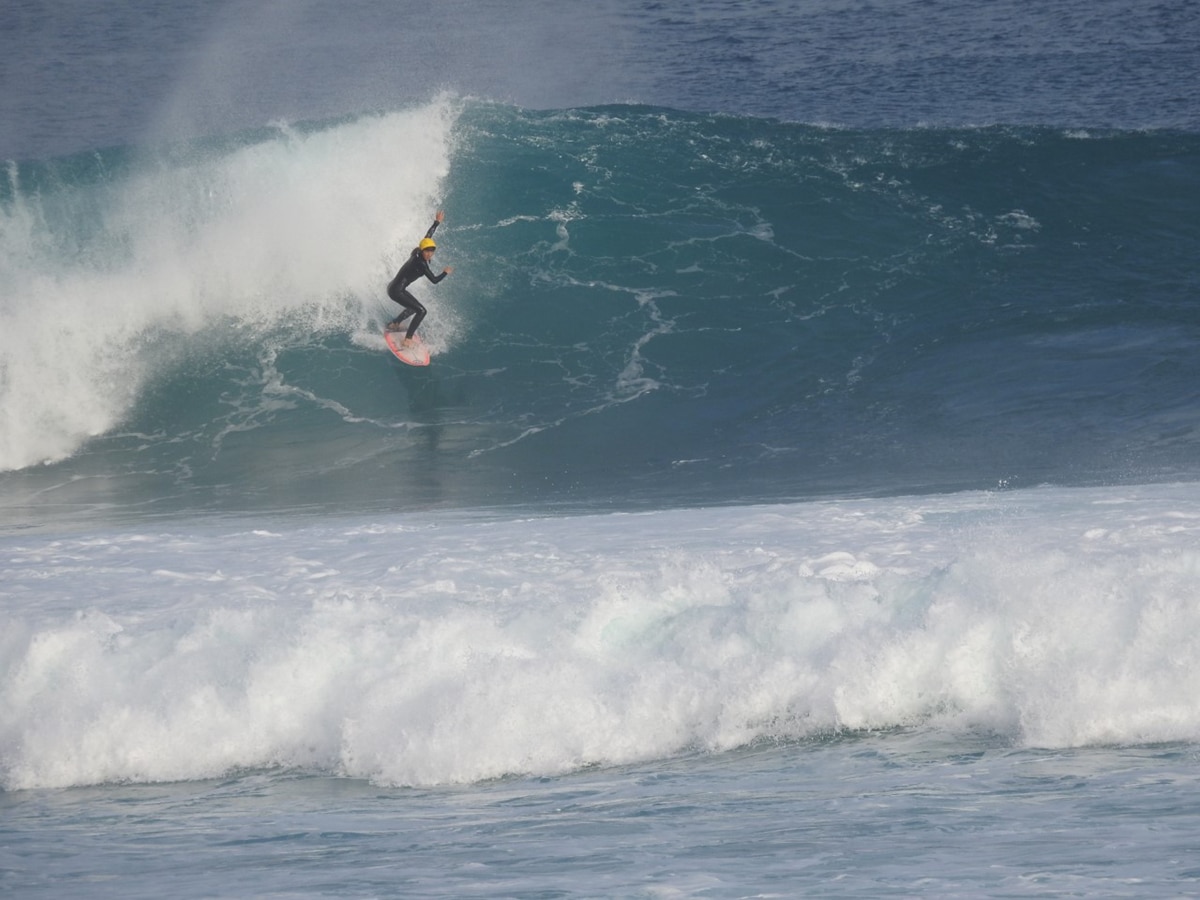 What are your plans for the future?
After graduating school I would love to have a gap year or two and travel loads then I'm hoping to do university on the Gold Coast of Australia while doing the QS's and hopefully qualify for the CT.
How are things in Oz now and how has the pandemic affected you?
Now WA's borders have actually opened up which I think is good because we are able to travel. The pandemic has defiantly effected travelling for me because this year we were hoping to go to over to the Gold Coast for some comps and possibly travel international. However I'm so grateful that we have been safe and healthy here and have been getting in the water daily.
You're so lucky to be in summer now, what are you looking forward to most?
I am really looking forward to surfing glassy waves everyday and the school holidays.
What motto do you live by?
"Life is what you make it".
Follow Willow @willow.hardyy