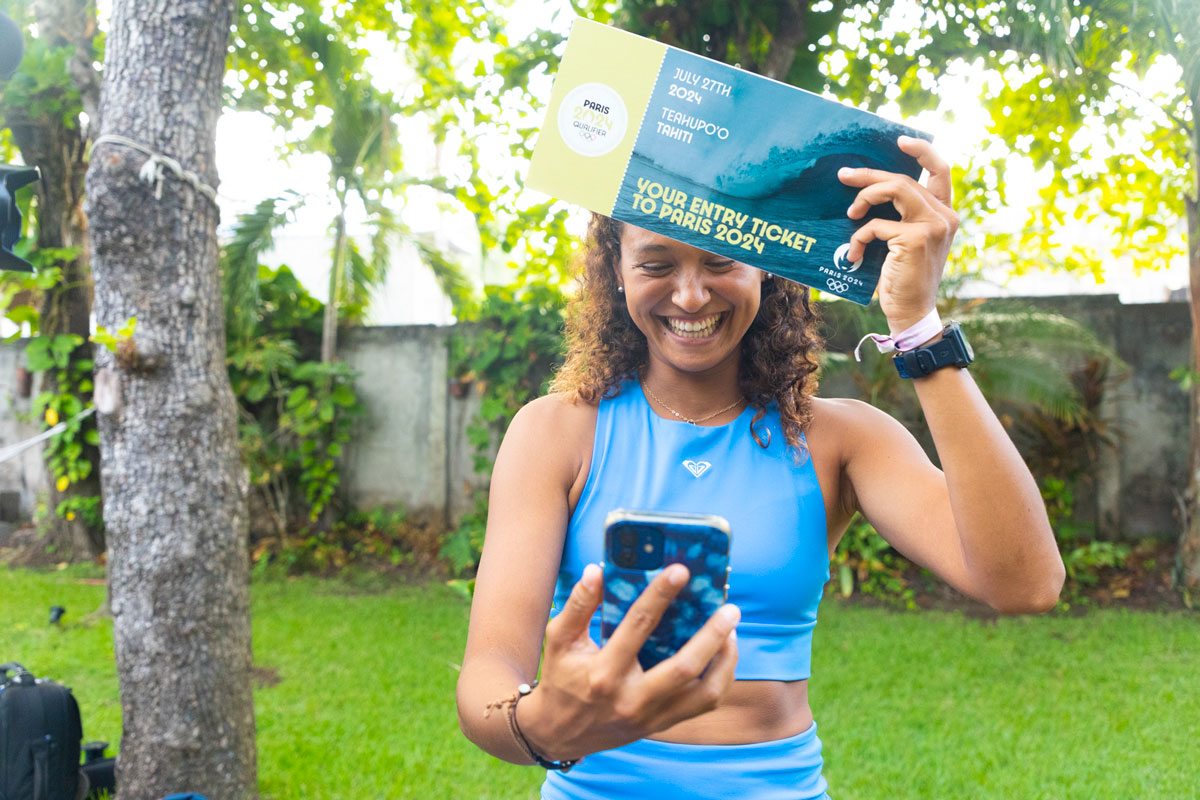 At just 23, Vahine Fierro takes the golden ticket: she will be representing France in the Olympics at Teahupo'o in 2024.
A Clear Goal And Unbreakable Determination
Three years after the qualification slipped through her fingers on this same coastline, the time has come: Vahine will become the first ever Tahitian female surfer to represent France in the event, next year. Years of strategic training have led her to a dream: competing in blue, white, and red at home, in Tahiti.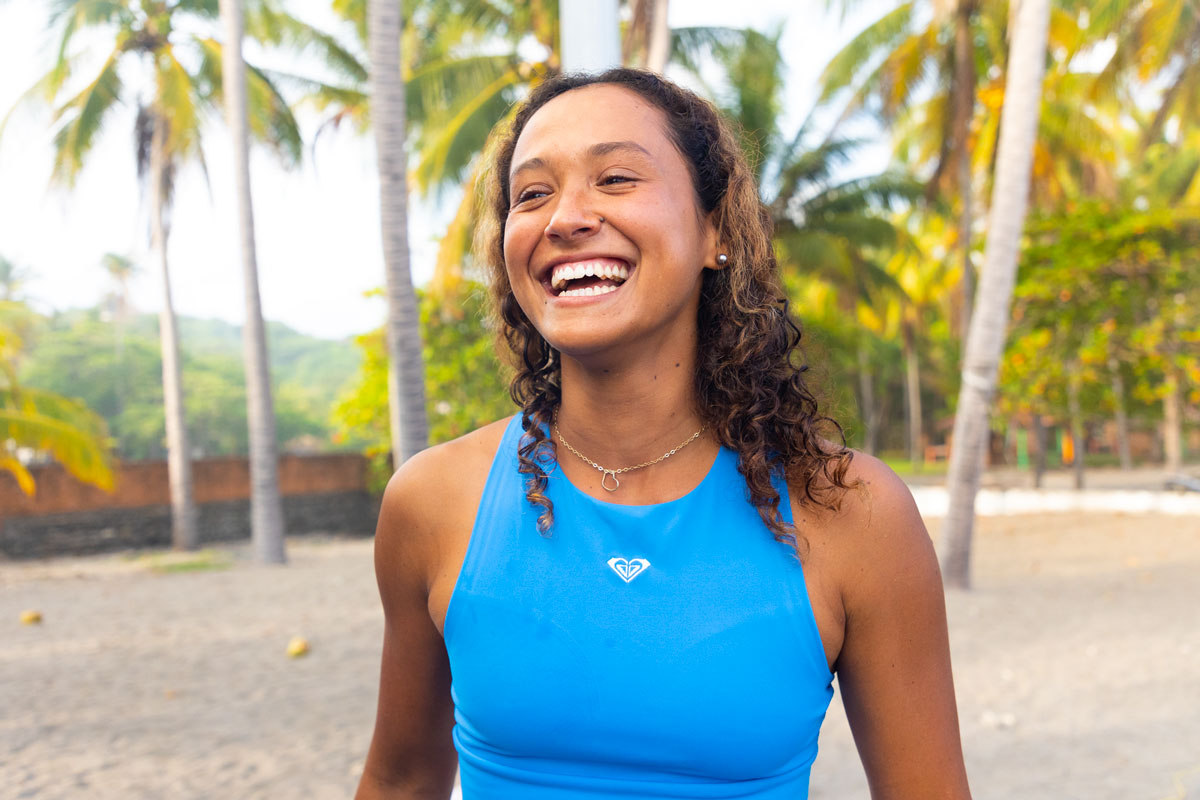 The Queen Of Teahupo'o
Fans across the French territory had been crossing their fingers for this moment as Vahine reigns supreme on the wave that will be hosting the event next year. Known in the surf world as  "The Queen of Teahupo'o", she has turned the world class wave into her playground, delivering perfect barrels in the famously perilous break that can go up to 15m in height. A legendary spot that proves challenging for even the world's greatest surfers.
With Roxy By Her Side
ROXY, proud sponsor of the French Surf Team, will be by Vahine's side for the year to come and on the ground in a very special way: her two sisters, Heimiti and Kohai Fierro are also ROXY athletes and will most certainly be front and center, cheering on Vahine as she represents Tahitian surfing on the international stage. For both ROXY and the Fierro's, when it comes to surfing, it's all one big family!

Don't forget to cheer on Vahine from July 26 to August 11, 2024.

About Vahine Fierro
Vahine was born in Tahiti. Growing up extremely close to her family, her parents taught her how to surf when she was just 2! By the age of 5 it was clear that she was gifted. Her two sisters Heimiti and Kohai are also ROXY girls: it's a family affair!
Vahine started competing late, at the age of 14 because she used to hate contests. Her dad encouraged her, seeing her surf at the same level as competing surfers and she eventually grew to love it. With no high school in her home island of Huahine, young Vahine had to move to Tahiti at the age of 14, where she started to surf beach break waves, more adapted to competitive surfing. ROXY saw her talent and signed her at the age of 15 as she started to get local results.
In 2017, she graduated from high-school and ROXY offered her the opportunity to join the Quiksilver boys in Europe to compete in the Juniors. In January 2018, she won the World Junior Championship in Australia, as a wild card.
Now known as "The Queen of Teahupo'o", Vahine makes one of the world's most dangerous waves her own.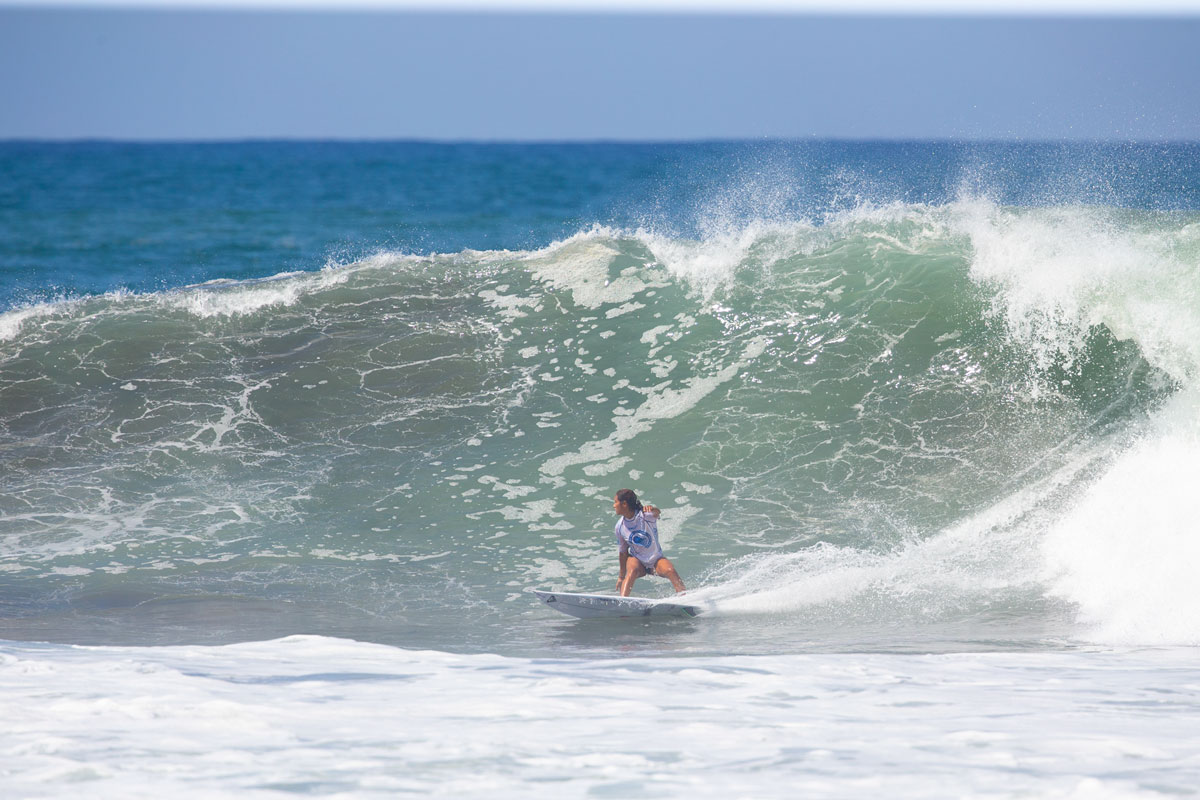 About Roxy
ROXY, a brand of Boardriders, Inc., has been celebrating the power of women to make waves and move mountains since 1990. The first and only exclusively-female global action sports brand, ROXY specialises in the development and design of trend-leading, technically innovative lifestyle and performance wear inspired by the Mountain & the Wave. By creating first-of-its-kind products designed for surfing, winter sports, fitness and yoga & cultivating a breed of female pioneers who changed the course of sport, ROXY has empowered all women to challenge the status quo in every arena of their lives.
Photos by FFSurf / We Creative