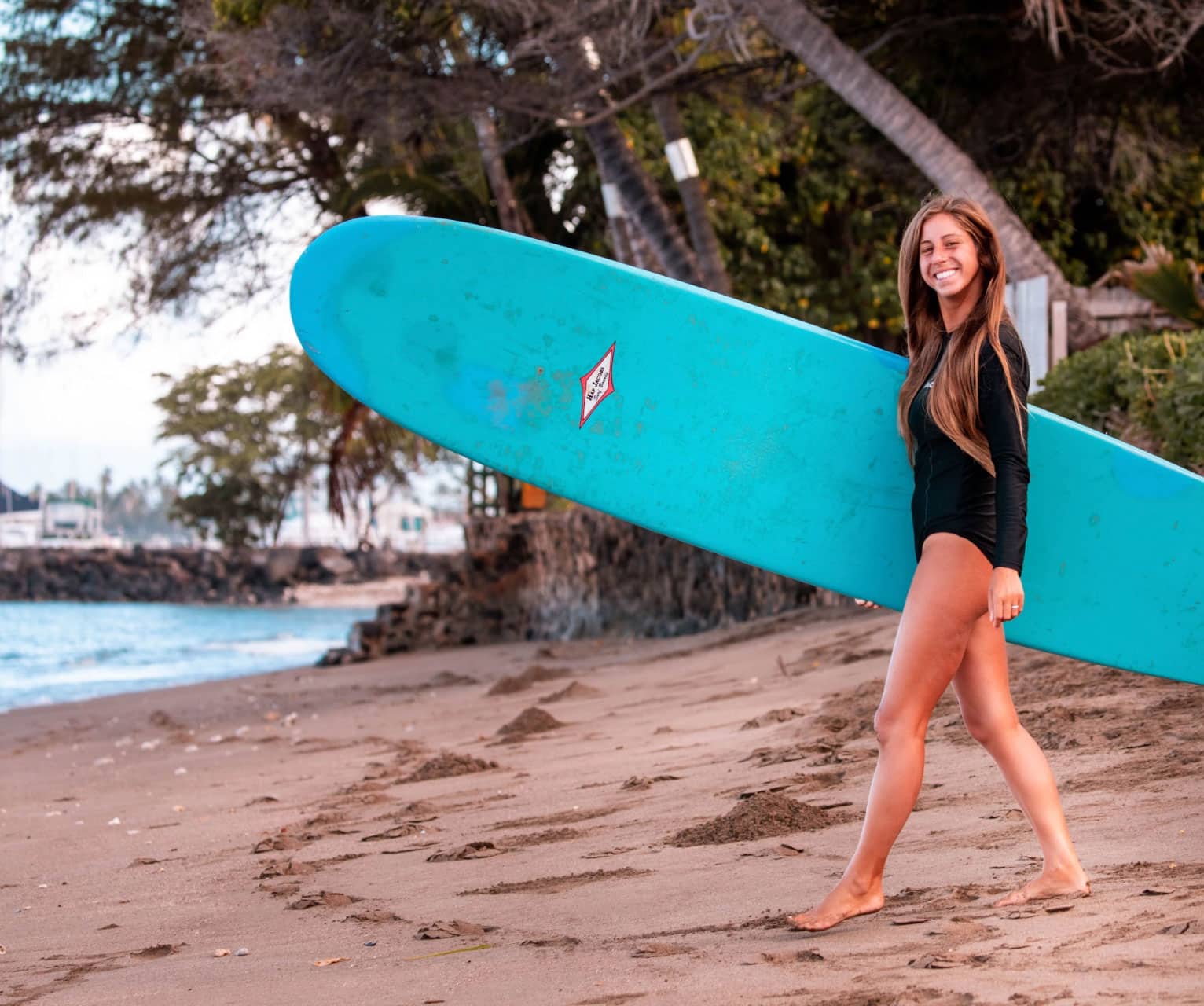 Surfers can usually count on one consistent gift from the ocean no matter what: it improves our mental health and wellness. Dr. Julia Colangelo looks at how you can take this into your everyday life too.
There's this inherent switch that turns on in our bodies and brains when we hit the water, connect with nature and take a deep breath; and just like that, our mental health improves. Even when we wipeout, humble ourselves in intense conditions, or even get injured, we get up and try again. Because if you've ever caught just the right wave at just the right time, you know it all levels out and sooner or later you'll get another perfect ride.
Surfing improves our overall wellness and gets us in the right mindset even in tough conditions, so I teach you how to we unlock this same sense of alignment, deeper purpose, and authentic positivity out of the ocean.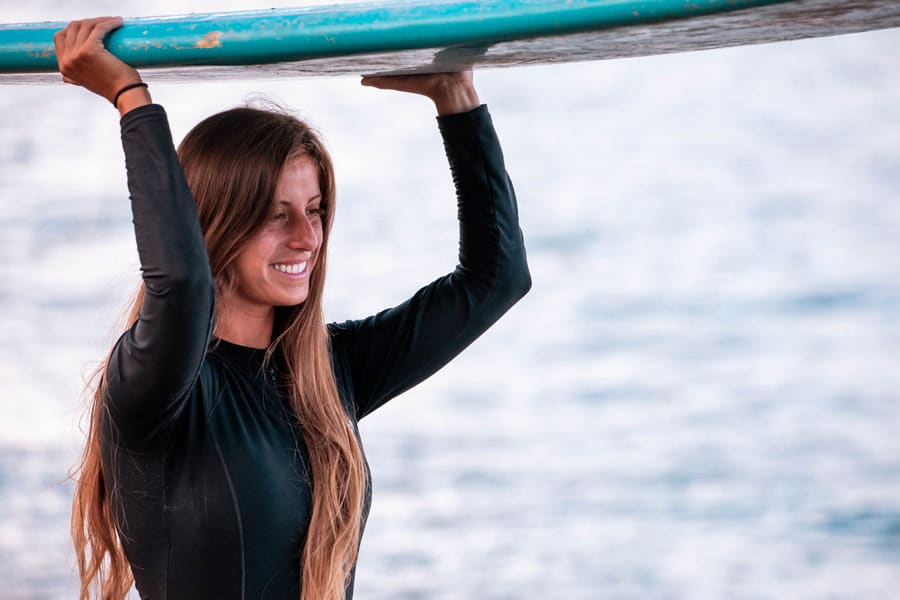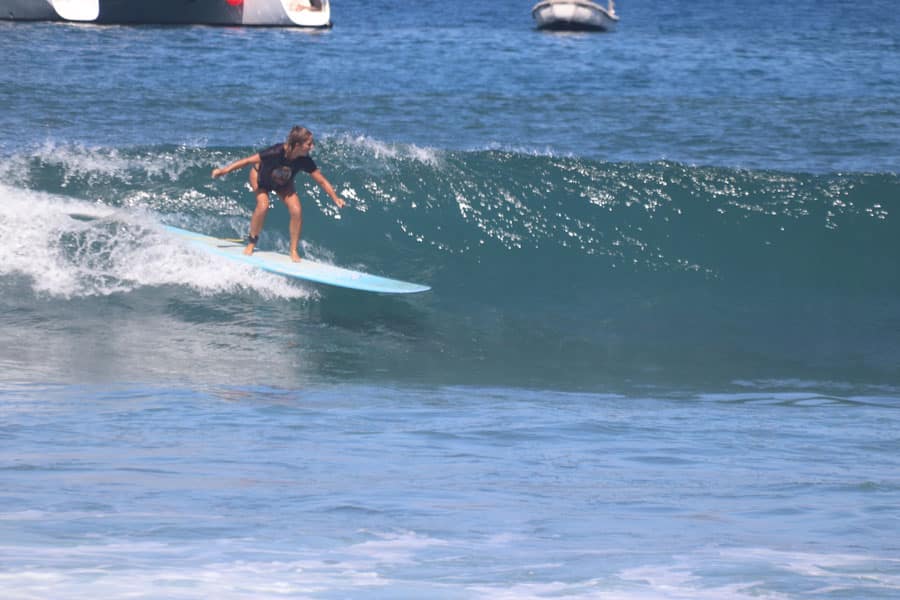 Julia, how did you start up your business and why?
I began my work as a social worker in non-profits for 7 years. I loved this work but was experiencing burn out, and I learned that a lot of creatives, entrepreneurs, and professionals wanted to step more into their purpose but didn't know how to. I created my business Sea Change Wellness to help people step into their purpose by optimizing their skills and strengths. I combine my research and writing on flow and mindfulness, my personal love of surfing and the natural world to help people unlock their true potential and enjoy life more everyday. These days in addition to surfing, I teach Mindfulness at Columbia University, host the Flow Surfers Podcast, speak and train in corporate and retreat settings, and coach surfers and professionals to optimize their surf skills into a positive ripple in a business or life goal. I found I was able to help create more positive ripples by guiding other leaders to step into their purpose because just like water ripples, that change transfers with momentum into thousands of lives.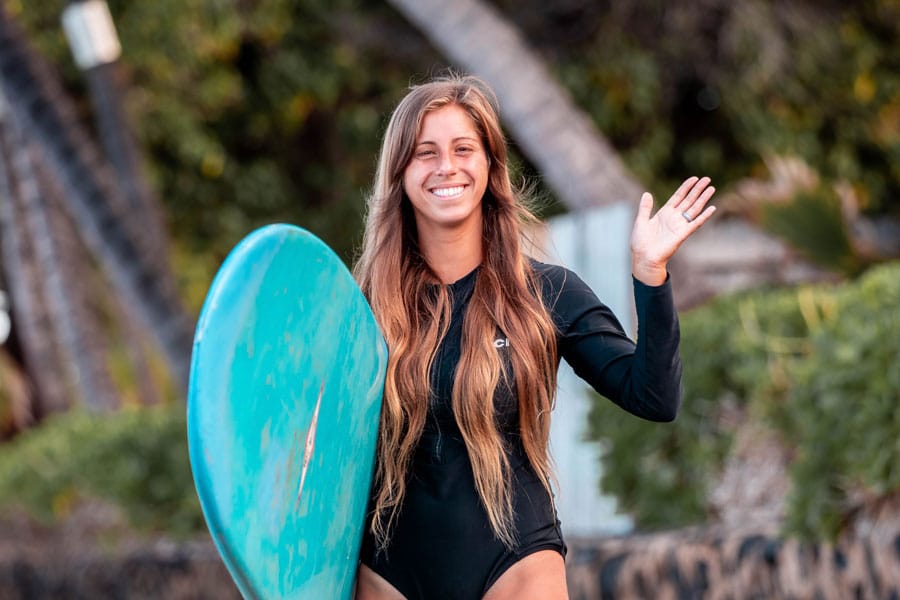 Why is it important to get people involved with what you do, what are the benefits?
I believe we all have untapped strengths and when we surf, elements of focus, positive momentum, flow, clarity, and confidence come up to the surface. The problem I see is that we often struggle to optimize this outside of the surf. I teach and coach exactly how to bring the magic we experience when surfing and integrate that into daily life, especially when many of us during lockdown or due to life situations are limited to our access to surf. If you're wondering what your next step in life or work is,or have a vision but aren't sure how to bring it to life, that's where I'm able to help guide you to create the life you love in and out of the surf to create more positive change.
What's your workshop with the Vitamin Sea Collective going to be about?
I'm so looking forward to hosting this. As a surf woman you've got BIG goals. Maybe they include surfing more and connecting with more ocean-lovers but you also likely have professional goals that you want to make sure align with your values. In my interactive free workshop you'll learn how to goal set as a water woman in a way that you can create action steps as we chart out your goals for the coming year. You won't want to miss it!
Tell us your fave motto to live by?
You can't stop the waves but you can learn to surf!
About Dr Julia
Julia is a Flow Researcher, Strategist, Consultant, Coach, Surfer, Podcast Host, Therapist, and Mum, who splits her time between Maui and New Jersey. Download her Free Flow Training for Surfers here.  Or find her on social media at @drjuliacolangelo. Check out her podcast on all things Freedom, Flow, Surfing, and Wellness over at Flow Surfers wherever you listen to Podcasts.

Dr Julia is hosting a 'Goal Setting For Surf Women' workshop on our Vitamin Sea Collective on 1st December 7pm (GMT) and 2pm (EST). Join in it's going to be a great way to set your intentions. You can join the VSC 7-day free trial to access.