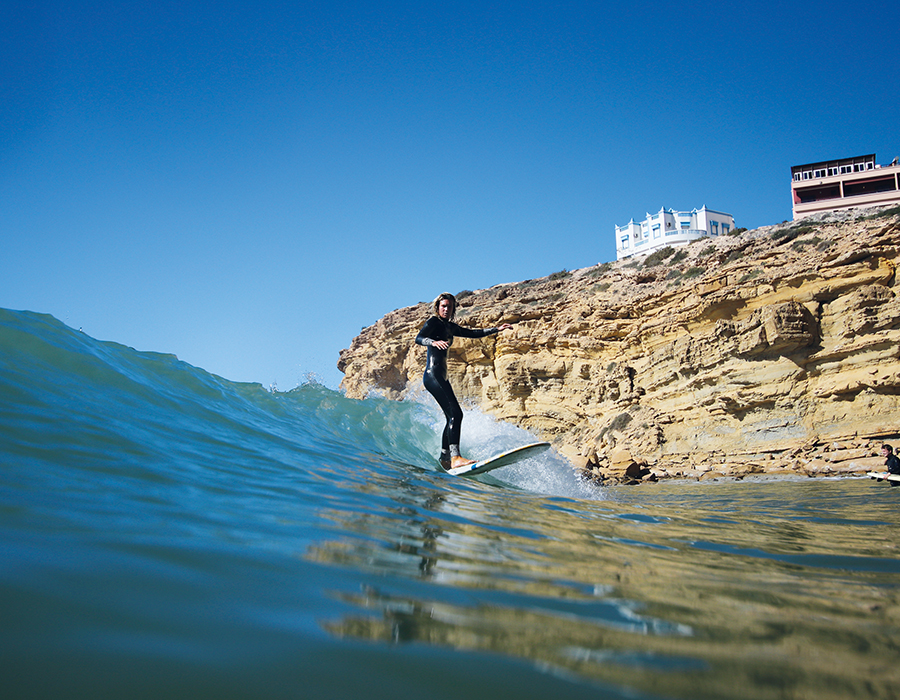 Travel Surf Morocco is more than just a surf holiday. Whether you're a complete beginner, intermediate or professional surfer, travelling alone, with some friends or even your whole family, everyone is welcome at the camp and surf school! Let them show you great waves surrounded by incredible landscapes, share Moroccan cuisine and a cup of tea, enjoy the tranquillity of the village and discover the true Moroccan way of life.
Established in 2015, Travel Surf Morocco stems from both loves of the ocean and passion for sharing surf moments. Moroccan hospitality, year-round sunny weather, charming accommodation, exquisite home-cooked food and legendary surf moments await you at Travel Surf Morocco.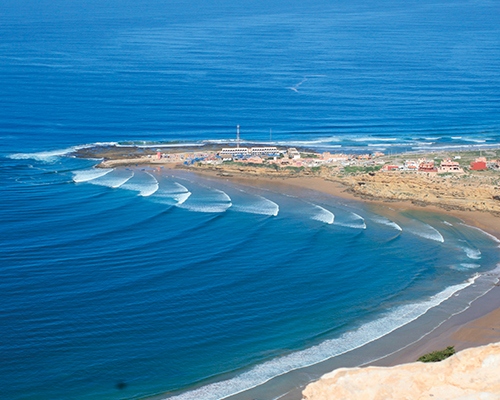 Describe the area?
Paradise lost along a national road at the foot of a mountain, halfway between Essaouira and Agadir, Imsouane welcomes you in a unique environment, where the pleasures of the ocean and the beach are fully appreciated. However, if on one side, Imsouane is an essential spot for the equilibrists of the ocean; on the other, it is also a fishing village. By visiting the village, the small fishing port and the fish market are two must-see sites, where there is a charming and special atmosphere.
What's the nightlife like?
In the evenings you can enjoy a drink, meet people in a relaxed atmosphere and every once in a while you can listen to some live Gnawa music by the locals. Enjoy with all your senses the Moroccan cultural tradition both in its historical and modern form.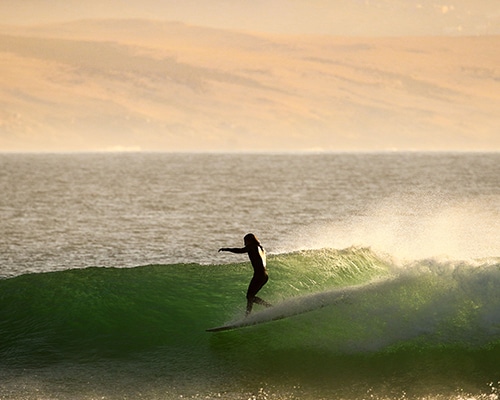 What's the surf like?
Imsouane is particularly famous for its long right-hander at "The Magic Bay", which is the perfect ride for longboarders to practice on their cross stepping, nose rides and hang 5's! Not only is the bay successful by longboarders, but it is also ideal for beginners and those who want to improve their surfing: The sandy bottom, little current, easy paddle and its geographical location make it the perfect place to progress. On the other side of the bay, there is "Cathedral" spot, where you can find a beach, reef and point break! When the swell is big enough, the point break can deliver powerful and fast right-hand waves and especially at low tide it can bring in steep peaks and barrels. The beach break works best at high tide, and the sandy bottom break gives powerful lefts and rights that can be great for both beginners and intermediates. And last but not least: at the left side of the beach there's a nice reef break that delivers beautiful left waves.
Can all levels get in the surf?
Mother Nature blesses us with the all-year-round possibility to surf for all levels! Morocco gets hit by bigger swells between December and February, so I recommend experienced surfers to plan their surf trip in this period.