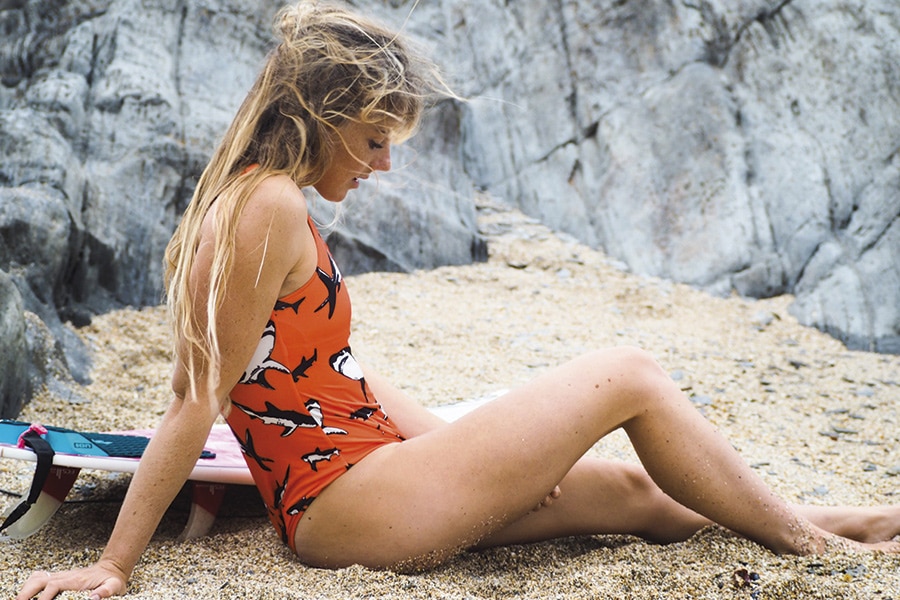 Tilia Rose Swim is a UK based surf apparel creating bold and adventurous designs on T-shirts and swimwear. Each piece has been composed by active women for active women, so whether you're tanning poolside in Mexico or surfing barrels in Japan we've got you covered. Active swimwear created by active women.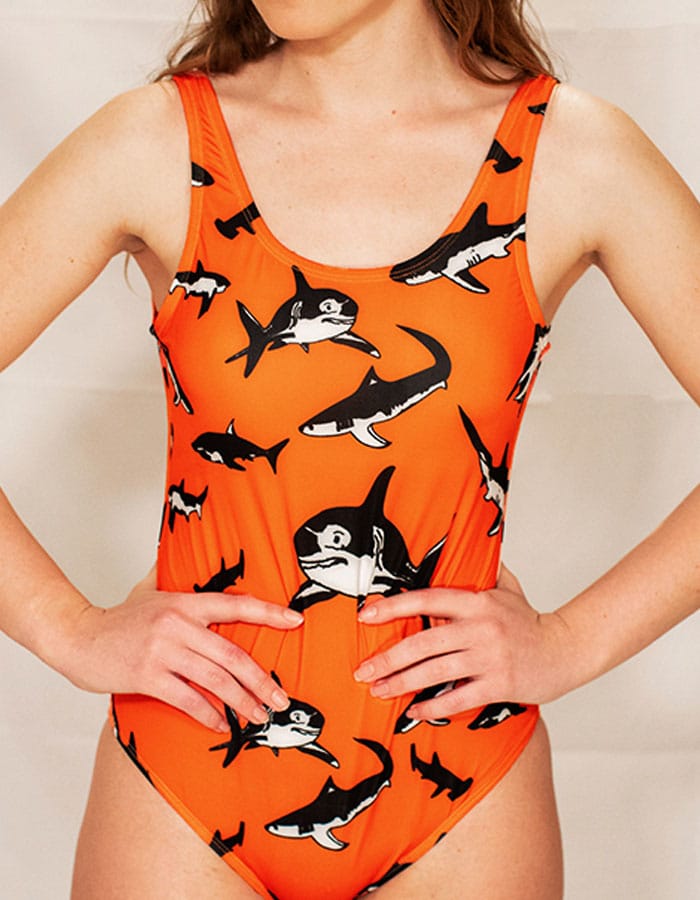 Miko
The Miko one-piece was created to stand out. Inspired by the Australian reef be sure to turn heads in this bold one piece.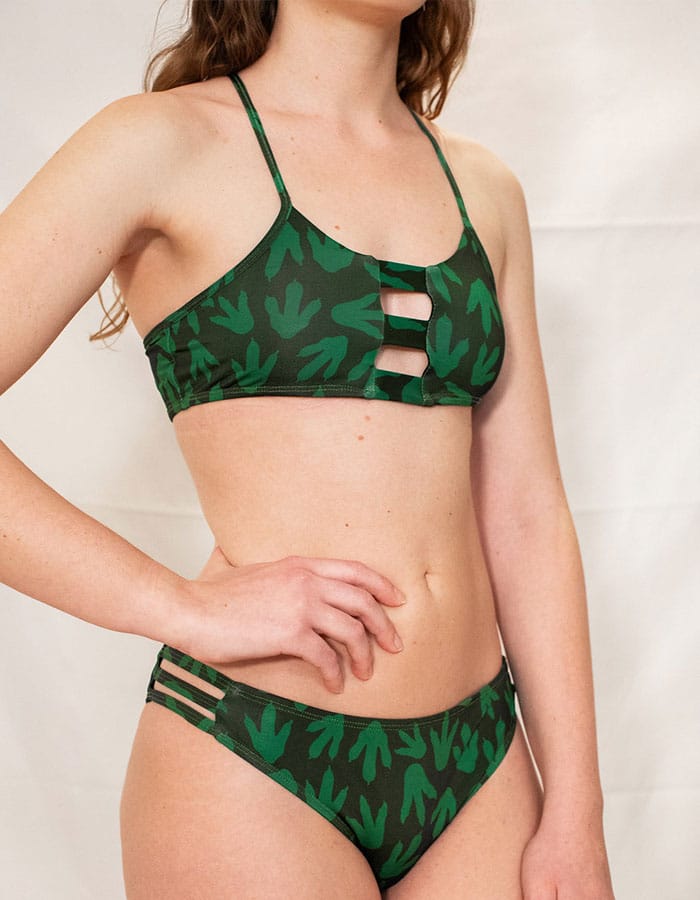 The Caiman Bikini
This two piece was created for any swimming occasion, from rivers to the pool with it's racer back design and adjustable clips.
What's the inspiration behind the new collection?
The current collection has been inspired by fierce animals and travelling the globe. This range contains loud shark prints, dreamy mountain tops, electric bolts and wild footprints.
What's the stand out piece for this season?
The Miko was created to stand out… a bold shark print one-piece, inspired by the Australian reef. Its streamline fit allows you to glide effortlessly through the water, whilst the high cut leg and plunge back adds grace to your movement. This year we are also producing a new piece made from old fishnets and plastic washed up on the beach.
Is Tilia Rose Swim an environmentally friendly brand?
As swimmers, surfers, and just general beach goers, we care a lot about the environment and therefore are part of a positive process that is attempting to clean up our seas. All our products  have been digitally printed with non-toxic inks saving water and energy and come in 100% compostable packaging, sustainably made with donation of each piece going to our Women on Board foundation. Plus we have a new piece made from old fishnets and plastic washed up on the beach.