The Yogi Surfer
Location: Banana Village, Morocco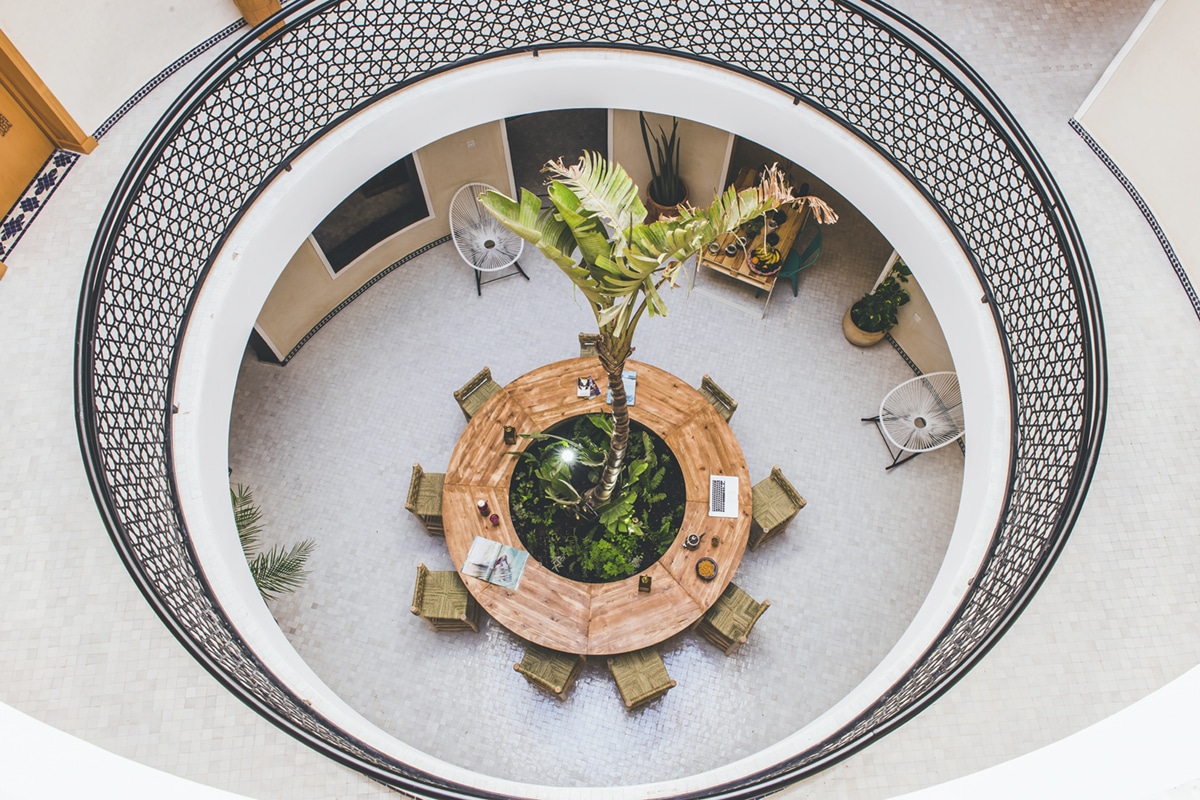 The Yogi Surfer is a gorgeous eco-focused boutique hotel with a rooftop terrace and a swimming pool overlooking the famous Banana Village! The indoor architecture of the Riad is unique in its design with its stairs illuminated by the light from the glass cupola rising on the top.
Driven by values of unconditional love for nature, waves, and yoga, this luxury surf camp has an eco-friendly and sustainable imprint, and is dedicated to the wellness of body and mind through the practice of surf and yoga, all in a setting designed for your comfort and well-being.
Surrounded by 15 km of unspoiled sandy beach and 15+ internationally renowned surf spots, this luxury surf camp is the best place to score great waves while living a healthy lifestyle and connecting with the local culture.
The Yogi Surfer spirit is all about surfing the less crowded spots, teaching the ones that never surfed to get on their feet, helping experienced surfers progress, and being able to surf all kinds of waves! 

Daily yoga classes inspired by Yoga Vinyasa, Hatha Flow, and Restorative yoga are offered at the outstanding rooftop Shala overlooking the ocean. Each class is tailored and designed according to the seasons, the level, and the expectations of the guests and is specifically tailored for surfers.