The Pineapple House Bali
Canggu, Bali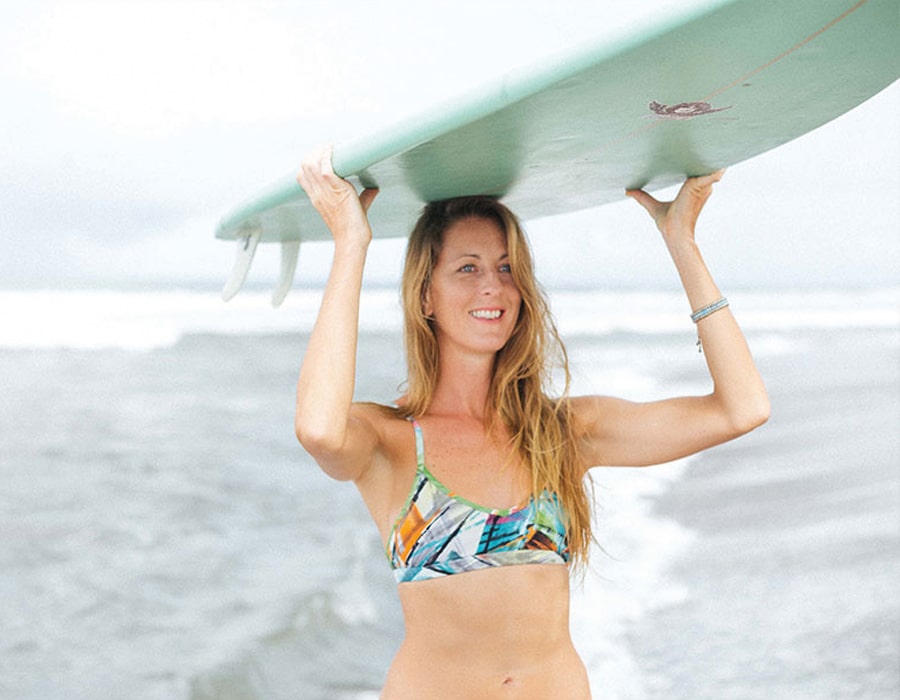 The Pineapple House Bali is a surf, yoga and wellness retreat where you can create your own experience at your own pace. We offer an opportunity to not only learn to surf or improve your skills, but to experience deep rest through yoga and meditation, find inspiration and insight from our community of healing practitioners, learn about Bali's unique culture, and reflect on your life's path with the company of our welcoming hosts and entrepreneurial retreat owners Lucy Foster-Perkins and Rachel Fearnley.
We find that Bali calls people for a reason and gives you way more than just a good holiday!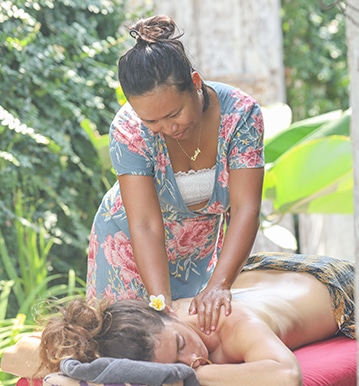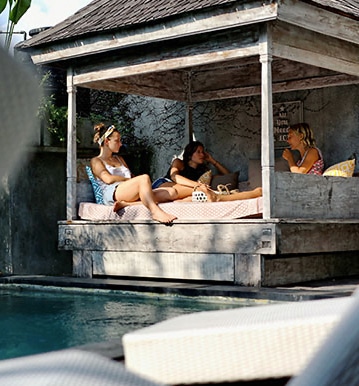 How much yoga will people get to practice at the surf camp?
There are no fixed schedules during our retreats. You have up to 5 group yoga classes to choose from each day, so you can use your yoga passes up however you like, and there's always the option to add more into your retreat.
Can anyone join, even if you've never practised yoga or surfed before?
We have both experienced yogis and surfers as well as those who have never done yoga or stood on a board before. We welcome everyone, and we have a judgement-free-policy, especially for those who are trying something for the first time!
Where can people surf?
We're 12 minutes walk from the beach and a short scooter ride from the other breaks in the area. Our most popular beach for those learning is Batu Bolong Beach, which is a short drive away.
What are the waves like?
Canggu has a number of different breaks that cater for beginners, intermediate and experienced surfers. Our beginner's wave is perfect for those who want to learn and practice popping up on a surfboard for the first time and those who are ready to start turning, as the wave is mellow and long. The other breaks in our area are perfect for intermediates, and seasoned surfers as well, which means you can keep coming back are your surfing progresses.
What else can your guest get up to when they are not surfing or practising yoga?
Canggu is famous for its cafes and restaurants. We are totally spoilt for choice here! We don't offer lunch and dinner at our retreat simply because you'd be mad not to sample as much of the delicious (and cheap!) food on our doorstep! We also offer day trips to the beautiful rice fields and temples in Ubud and the stunning clifftop sunsets of Uluwatu so that our guests can get to know more of Bali.