It's time for the next drop of The Edit – a monthly round-up of what's going on and coming up including movies, events, surf culture, shopping, travel and wellbeing.
From a female surf coach job in Portugal, to a Cornwall surfing progression course, Caribbean inspired clothing and a celebration of vibrant colour, read on for what's happening in March.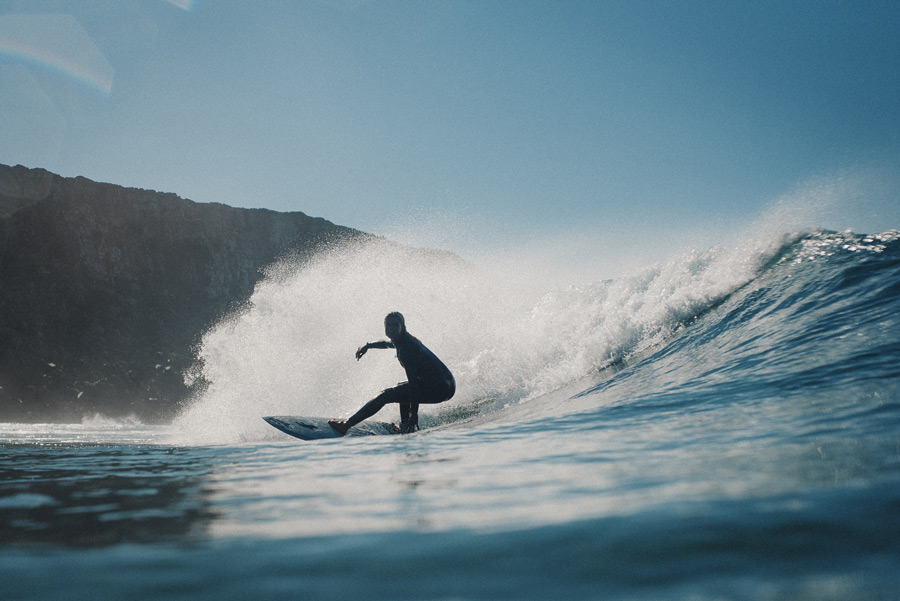 SURF
Surf Longer Motivational 4 Week Challenge
At this time of the year, it's time to think about getting surf fit for the season ahead. With this in mind, the new 4-Week Surf Longer Challenge Series with Heather Lewis is launching on 14th March, to get you moving and motivated for surfing. It's a progressive programme on our Premium channel, starting with low impact and moving on to strength and cardio exercises which become more challenging. The programme is designed to help with your endurance for surfing, so hit the link and get signed up for this fun workout. 
To sign up to the Premium programme click here for your 7-day free trial and get going!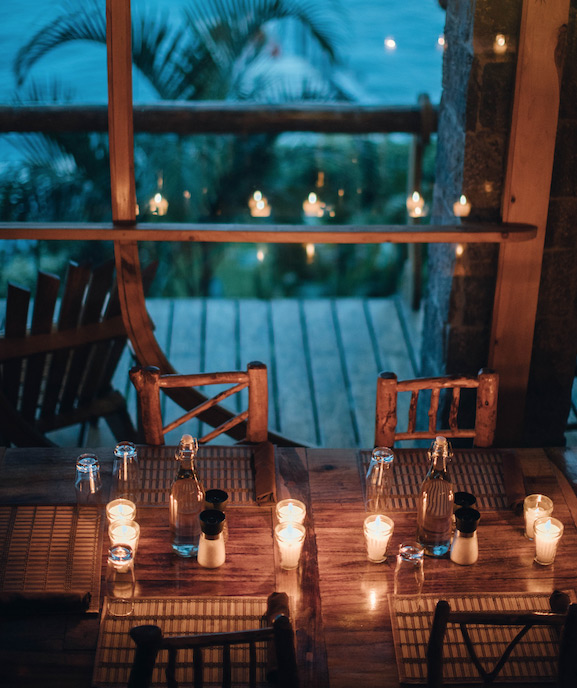 WELLBEING
Unplug in March
On the 25th March it is World Wildlife Fund's Earth Hour when individuals, organisations and businesses are asked to turn off non-essential electric lights for one hour as a symbol of commitment to the planet. So unplug, kick back and chill out electricity-free style.

CELEBRATE
International Women's Day
Celebrating women's achievements and raising awareness about discrimination, the theme of International Women's Day on 8th March 2023 is #EmbraceEquity. IWD sees promotes a number of missions to help forge a gender equal world and increase visibility, while calling out inequality. More on how you can get involved, forge change and get creative at www.internationalwomensday.com.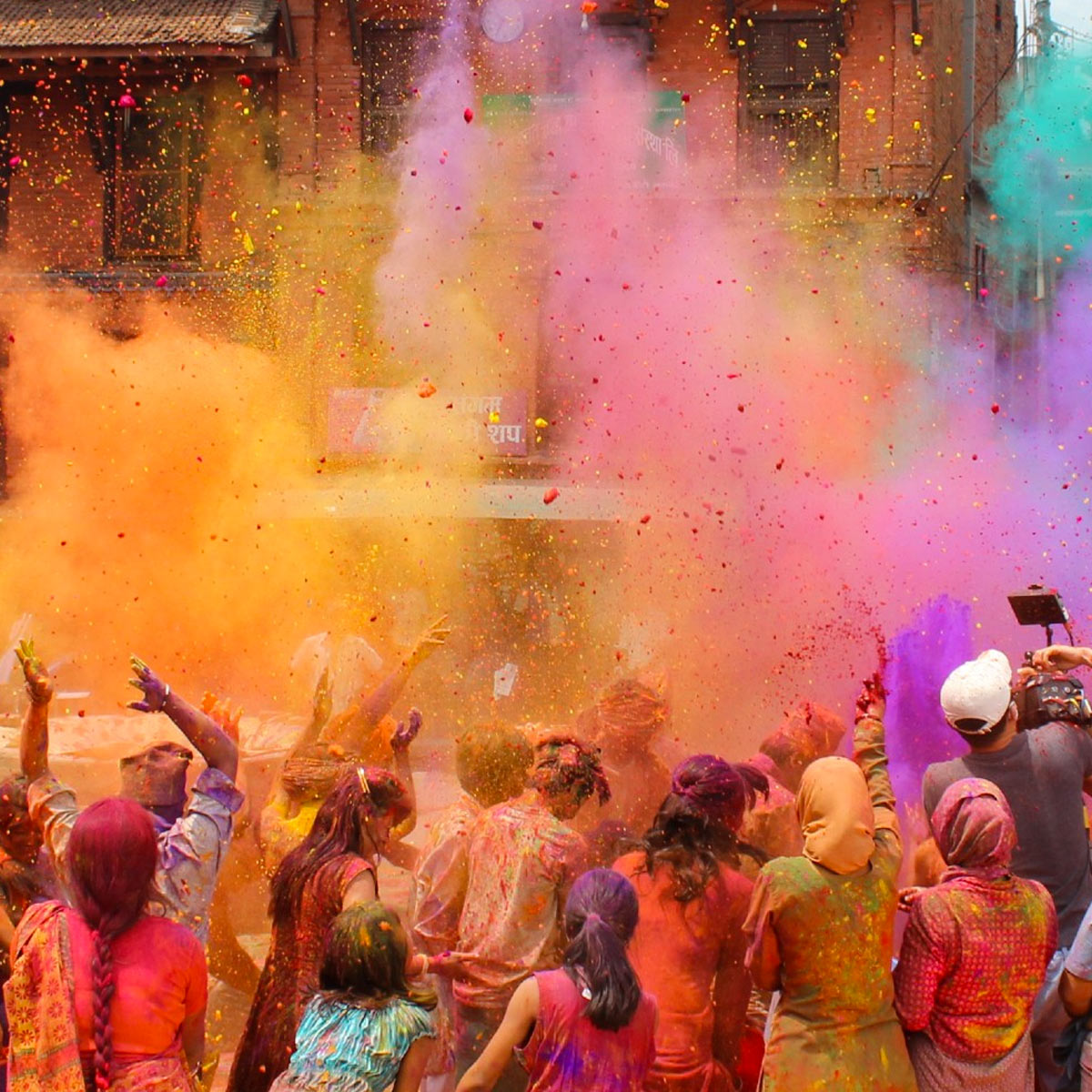 The Festival of Colours
The Holi Festival is renowned for its vibrant colourful displays and message of unity. On the 8th March, Hindu's will once again come together to welcome spring, celebrate a new beginning, release all inhibitions and start fresh. Men and women intermingle and people of all ages take part with enthusiasm and vigour. Throwing coloured powder into the air and at each other as a symbol of joy and love and to celebrate the victory of good over evil. A bonfire is lit to symbolically burn away all the bad and give way to a colourful and vibrant new future.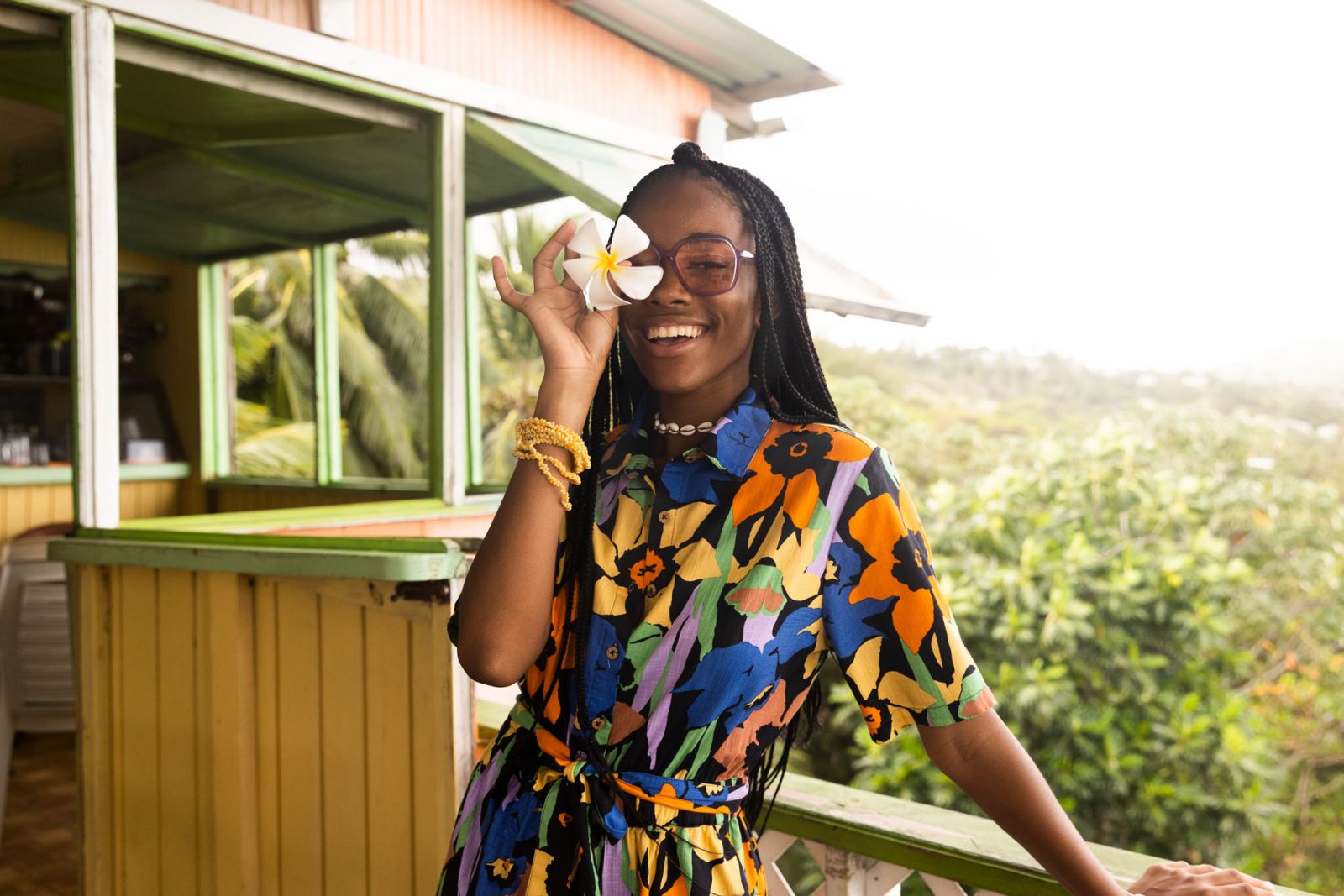 SHOP
The Currents of Cool
Roxy's new cooler than cool collection 'The Currents of Cool' is devoted to Caribbean surfers. Infused with the sweetness of island air and hot rays of sunshine, it's all good vibes and high tides over here.
More at www.roxy-uk.co.uk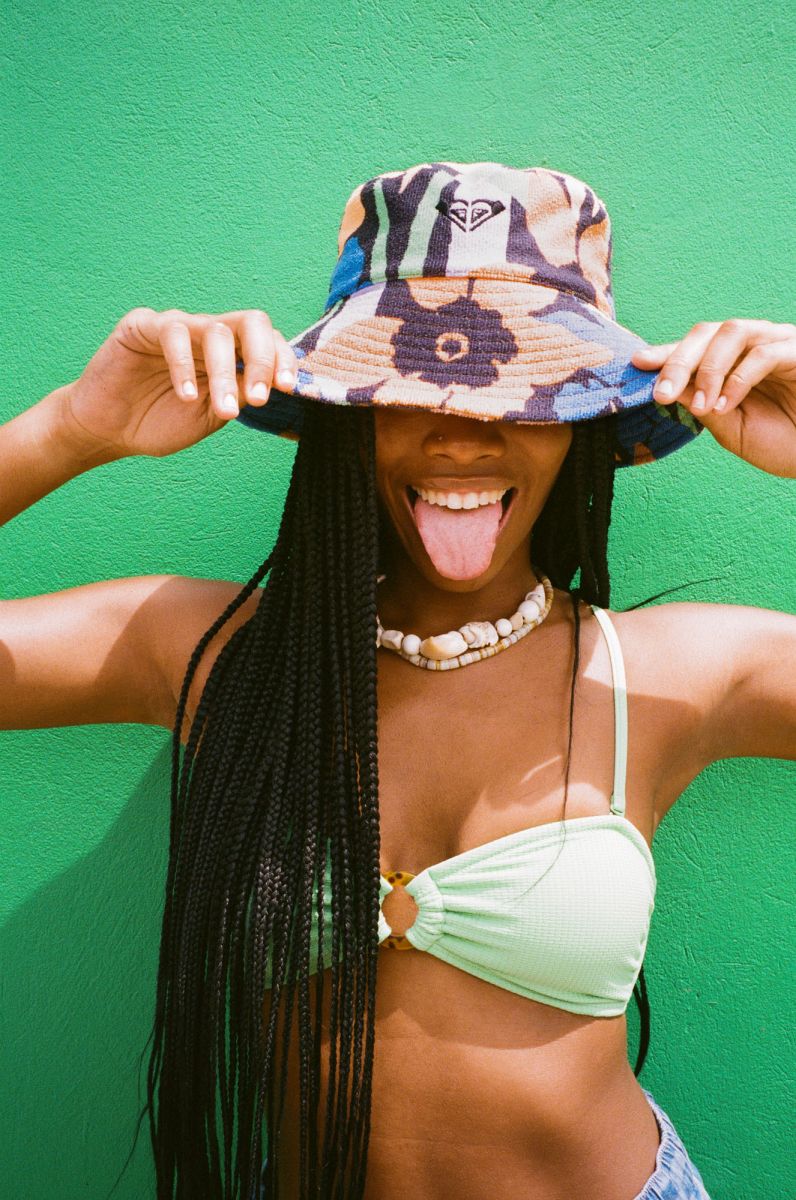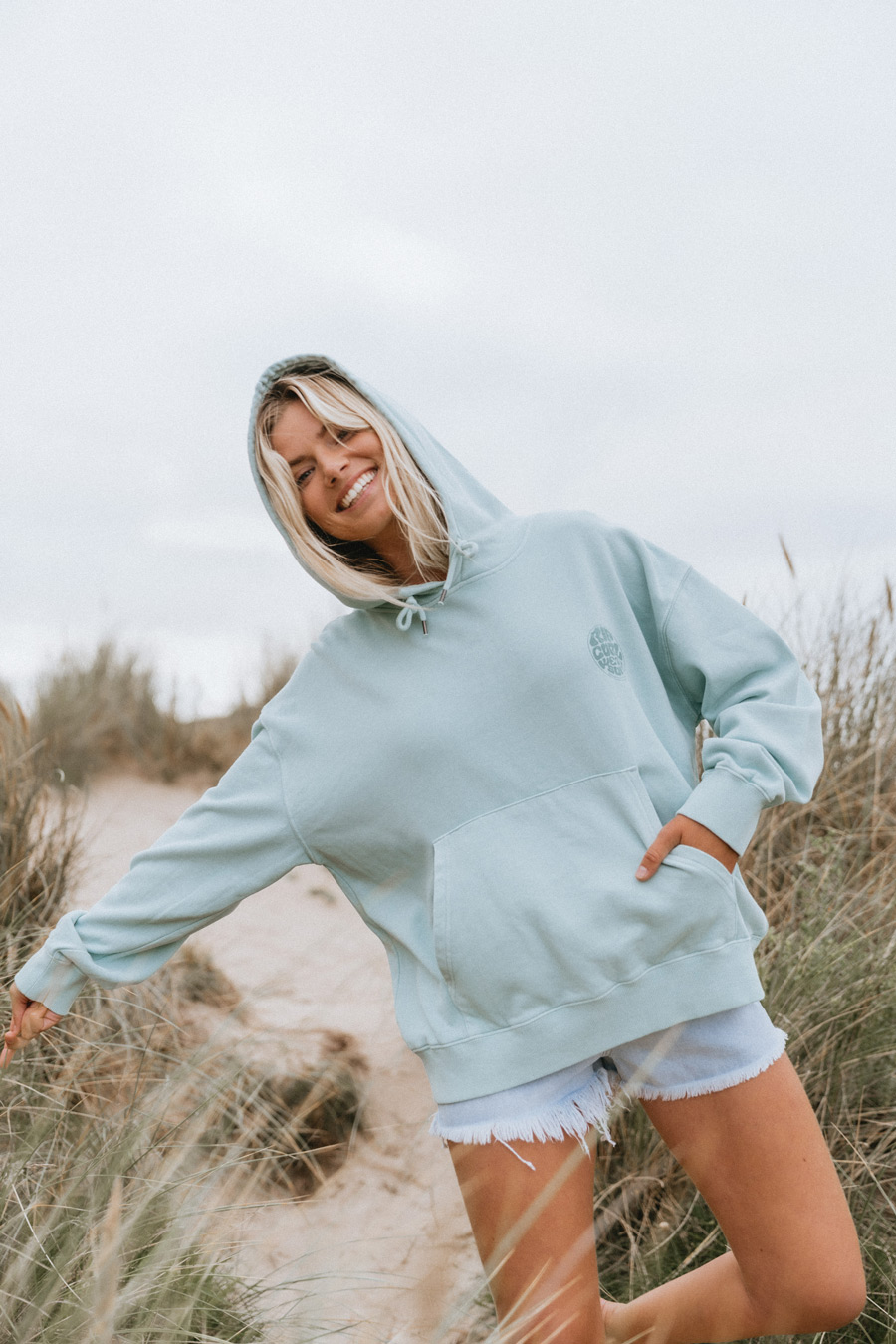 Spring into Spring
With longer days and the promise of spring ahead, there's nothing nicer than giving your wardrobe a bit of a refresh. Time to ditch the thick wooly jumpers and big boots for something a little lighter. At the Beach Boutique the new arrivals are just coming in, from colourful hoodies to roomy beach bags and summer sandals.
Shop spring essentials at surfgirlbeachboutique.com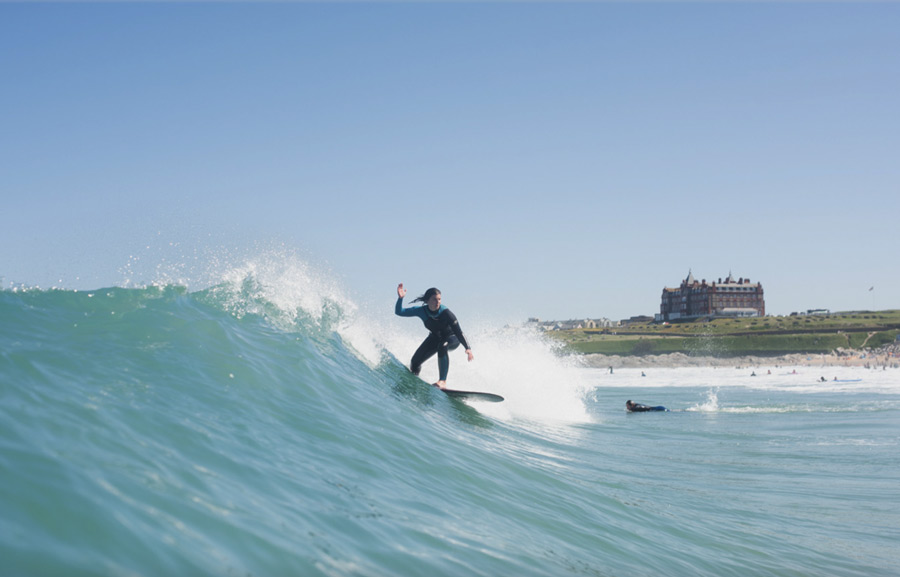 TRAVEL
New Progression Coaching Weekend in Cornwall
If you are comfortably surfing green waves but wanting to extend the length of your ride, negotiate bigger swell or improve your cutback, then Surf Sistas have developed a new intensive progression weekend just for you. With a maximum of 8 students, 2 Surf Sistas coaches in the water and a videographer/photographer on the beach and in-water capturing your sessions, you will receive plenty of tailored 1:1 instruction throughout the weekend, leaving with new techniques, heaps of motivation and a clear route for progression.
Level up your surf journey with Surf Sistas here.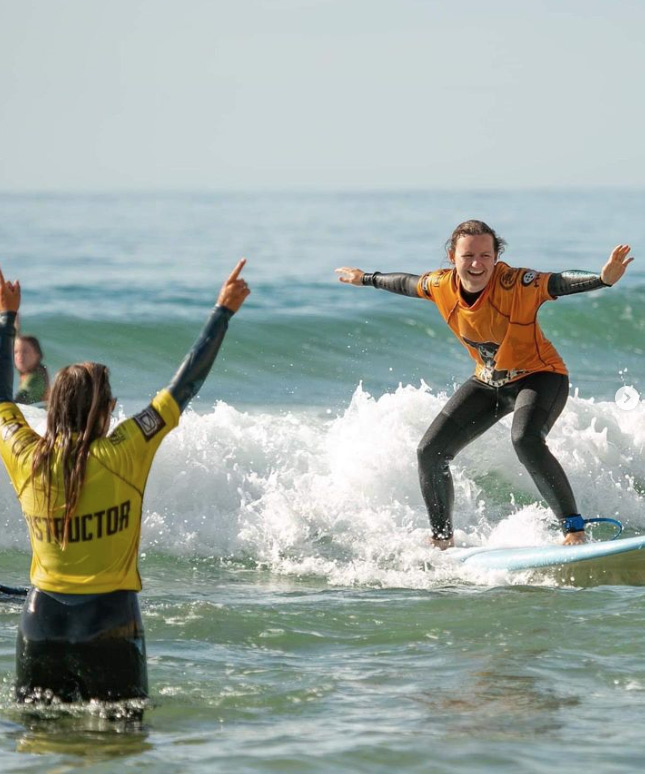 Work abroad
One of Portugal's top surf camps 'The Surf Experience' are on the hunt for a female surf coach for the 2023 season. If you have a full manual driving license, a level 1 or 2 surf coaching qualification and are a happy, outgoing, fun loving legend – join the team! Located in the lively and beautiful Lagos in the Algarve, The Surf Experience is a surf school and camp that offers surf guiding, premium surf coaching, big nights out and longboard, shortboard, yoga and fitness weeks.
More information at [email protected] and instagram.com/the_surfexperience/