The future of English surfing – supported by dryrobe® 
Ahead of the ISA World Junior Championships in El Salvador at the end of May, the best young English groms took over Fistral Beach for a training session to hone their competition skills.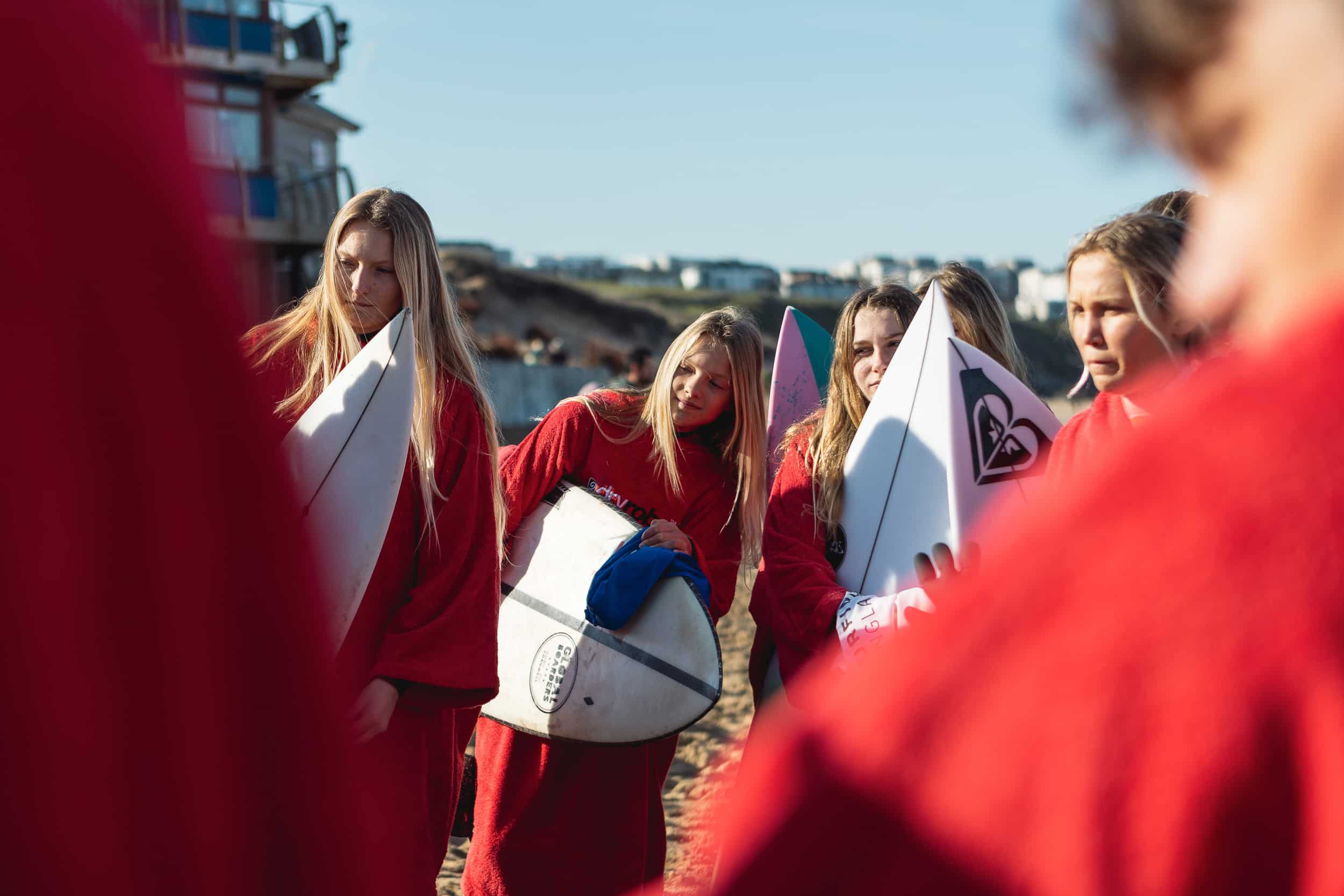 For the third year in a row, dryrobe® is sponsoring Surfing England's Junior Squad, supporting the development of the country's best young surfers. This funding means these talented youngsters have access to top-level coaching, dedicated support staff, structured training plans to help their progress and the ability to train at The Wave in Bristol. The Ultimate aim of this program is to help team members qualify for Youth Olympics and eventually the Olympic Games.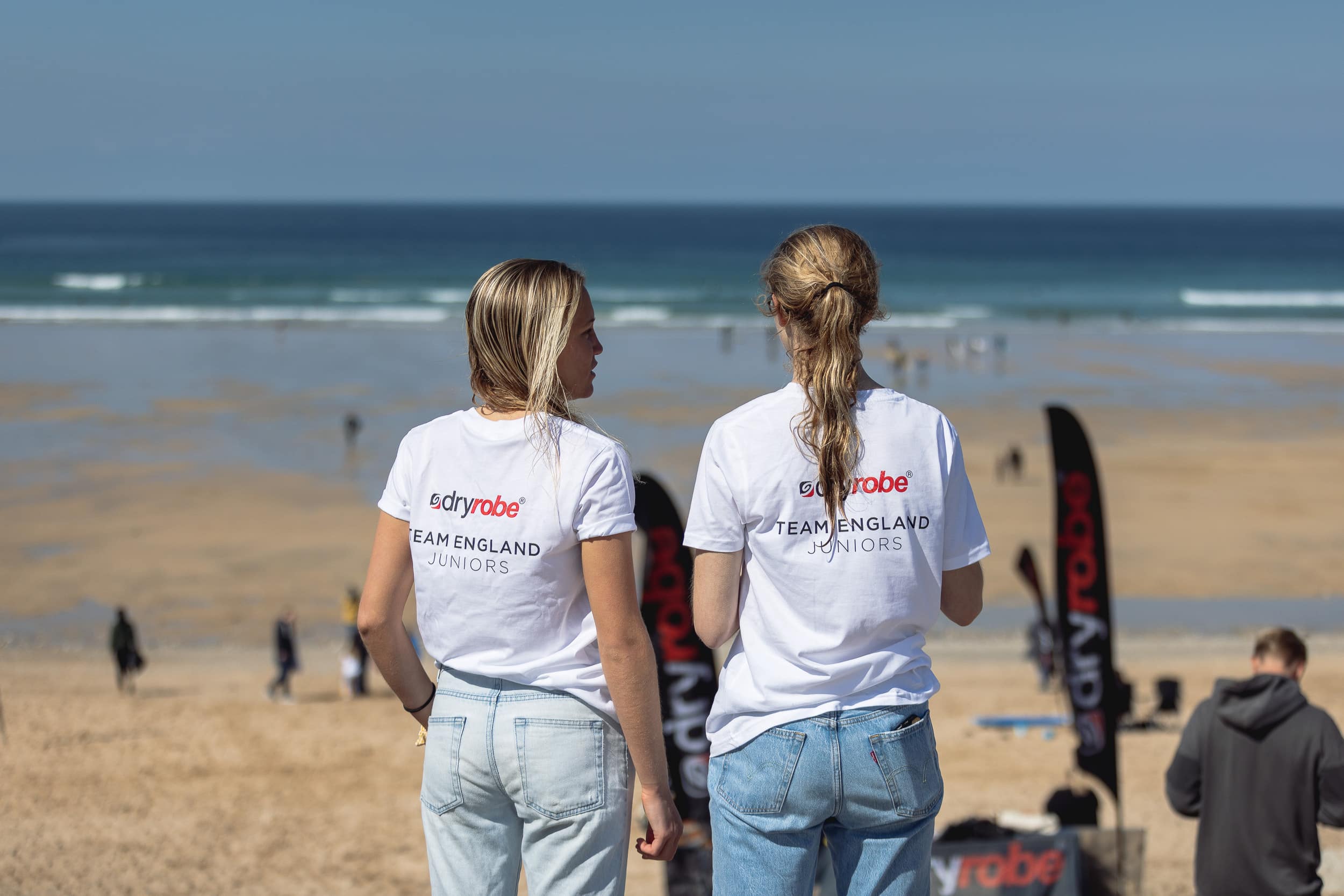 "Most of the sessions today will have a focus on tactics and practising heat strategies. This is something that is harder to run in smaller groups, so having the whole squad around allows us to throw lots of different situations at them." Team Manager, Jamie Wride explains the advantage of getting the team together in one place.
As well as the in-water training, these sessions focus on other aspects of competitive surfing, from board design to nutrition and time with Surfing England's sports psychology team.
At the last English Nationals, members of the squad won the Men's U18, U16 and U14 events and in the Women's they took home the Open, U18, U16 and U14 titles!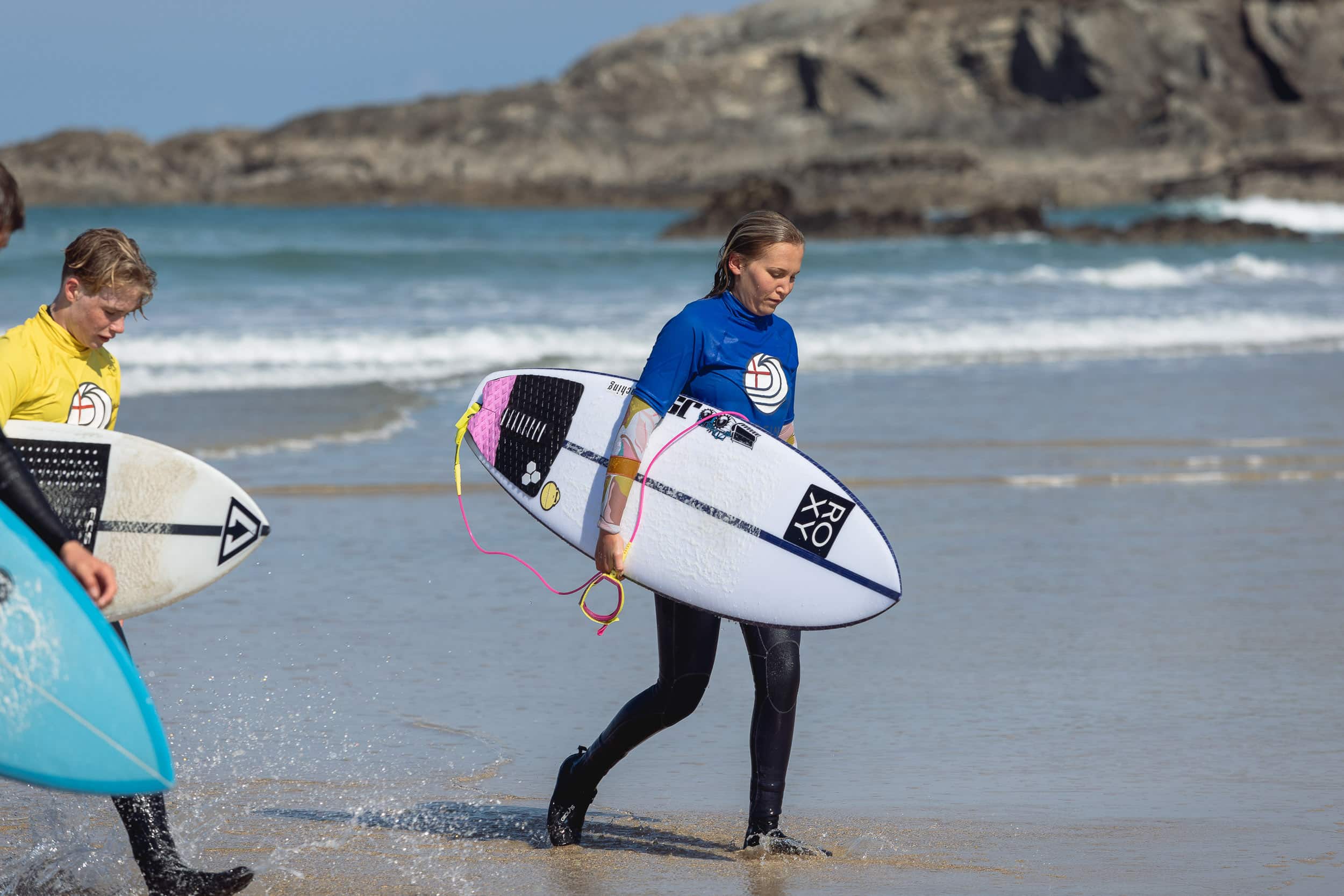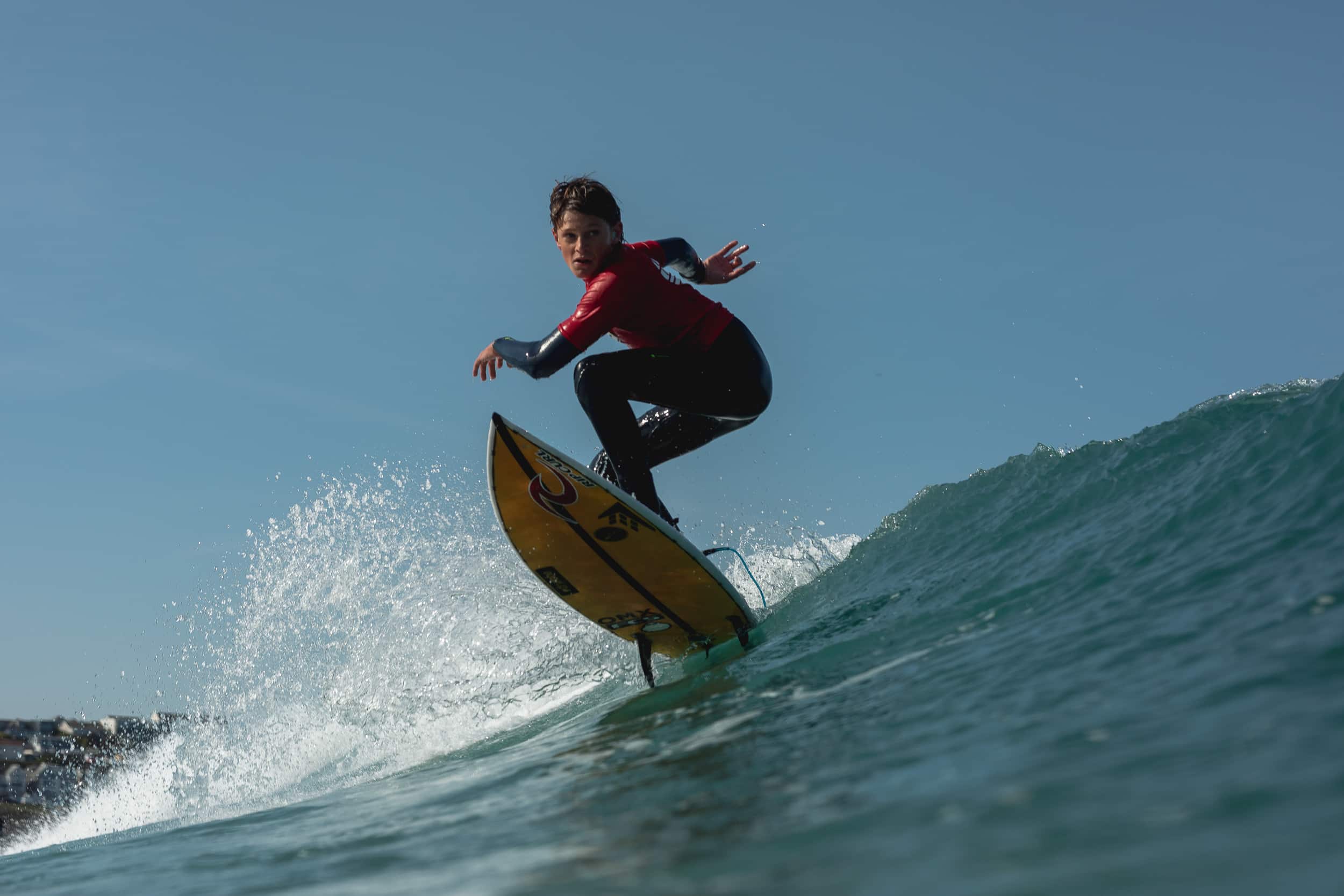 U16 Squad member and dryrobe® ambassador Lukas Skinner is already feeling the benefit: "Being part of the Surfing England Junior Squad has helped me so much. Learning how to use heat strategies, having a good routine and how to be a good overall surfer, both in comp and out."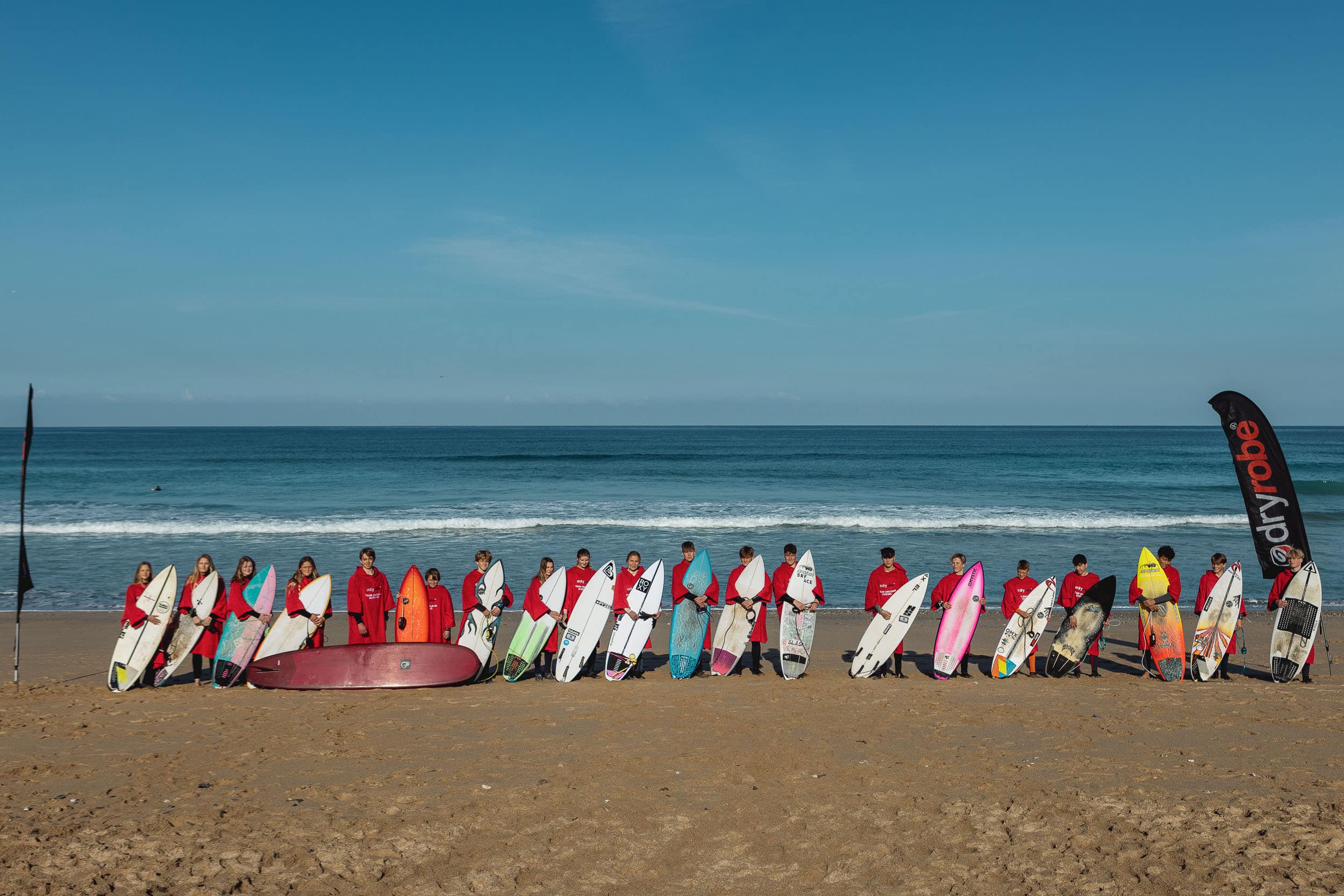 This year's line up for the ISA World Junior Champs looks to be the strongest yet and includes the hugely talented Lukas Skinner, 2021 Boardmasters Junior Girls champ Alys Barton and Olympic Skateboard Bronze medalist Sky Brown!
Follow the action at isasurf.org

About dryrobe®
Founded by Cornish surfer Gideon Bright, the original dryrobe® change robe that we know today evolved from a design concept initially created by Gideon's mum. It has since developed into the ultimate waterproof and weatherproof kit for those who regularly go in the water, whether that's surfing or any other watersport. Designed to allow you to change in any location, it is the ultimate companion for anyone who loves the outdoors, offering the ultimate protection from what nature has to offer.
Available from £140- £160. Check out the range and learn more at dryrobe.com
Follow the action at isasurf.org