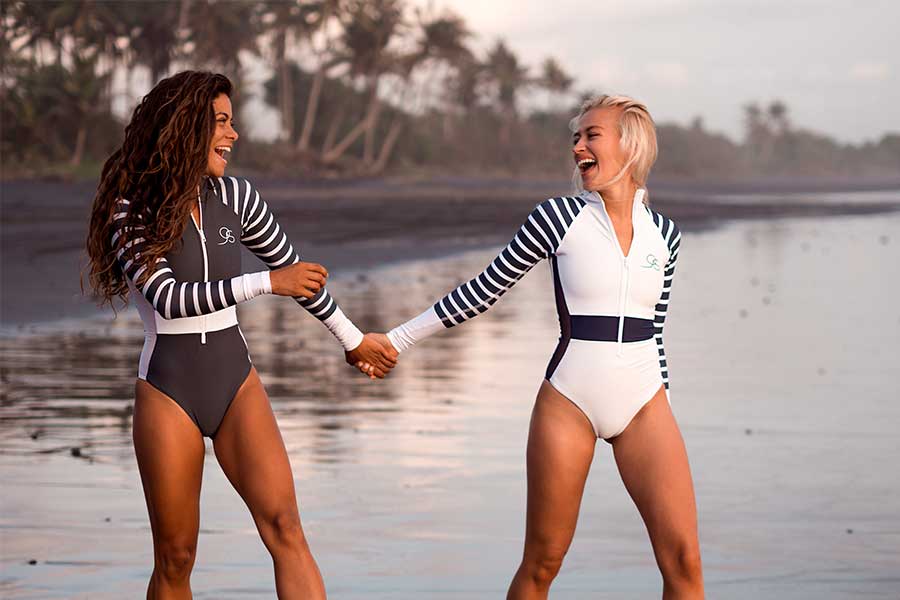 Born from a love for the ocean
and
the brand's home-island Bali,
Ocean Soul Bali design s
ustainable one piece suits and surf suits for ocean lovers and all round water women.
Tried and tested by the team of Ocean Souls, with a focus on style and substance, quality over quantity and slow fashion over fast.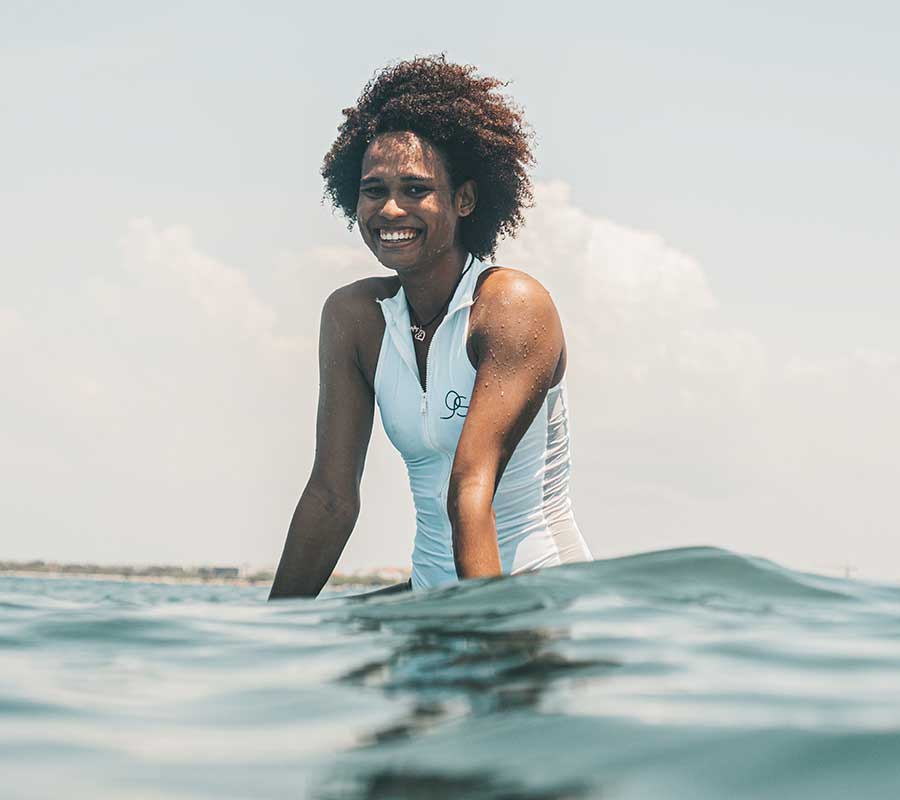 Founder Georgie White moved to Bali in 2014 to launch sister company, Ocean Soul Retreat, a wellness retreat with Yoga, Surf, Pilates and Freediving programs: 
"Being a water lover myself, surfing and diving as much as I could in my spare time. I was on a mission to find a one piece surf suit that was stylish, flattering and would stay on in the waves. I couldn't find one that I was madly in love with, so I decided to design one myself."
 From rash vests to long and short sleeve swimsuits, the collection is designed to flatter all shapes and sizes and stay on when it's time to shred. We spoke to Georgie to find out more…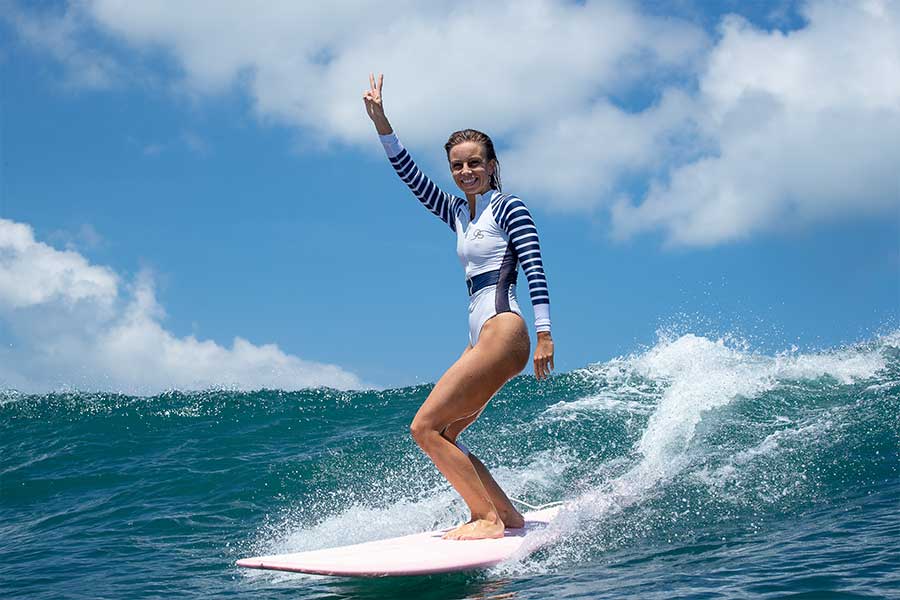 What is Ocean Soul Bali all about?
We like to contribute to people and places that touch our souls and Bali certainly has a special place in our hearts. As a brand and who we are at heart, we like to focus on sustainability and giving back.  We work with recycled fabrics and eco friendly dye houses and we like to support the Balinese as much as we can, both with production and our giving back initiatives. 
What makes your suits ideal for surfing in?
The suits are super comfortable, easy to get on and off with the front zipper and they stay on when the swell is on. Plus the long sleeves provide protection for your arms and full body coverage. 
Who is the collection for?
Our suits are designed for all water women! Whether you are an underwater mermaid, surfer or just enjoy playing in the water or relaxing poolside, the suits are your perfect one piece. They are extremely flattering on all shapes and sizes and the Mentawai suit can be worn as a cute body suit under your favourite denim cut offs or under your favourite sarong or Kaftan.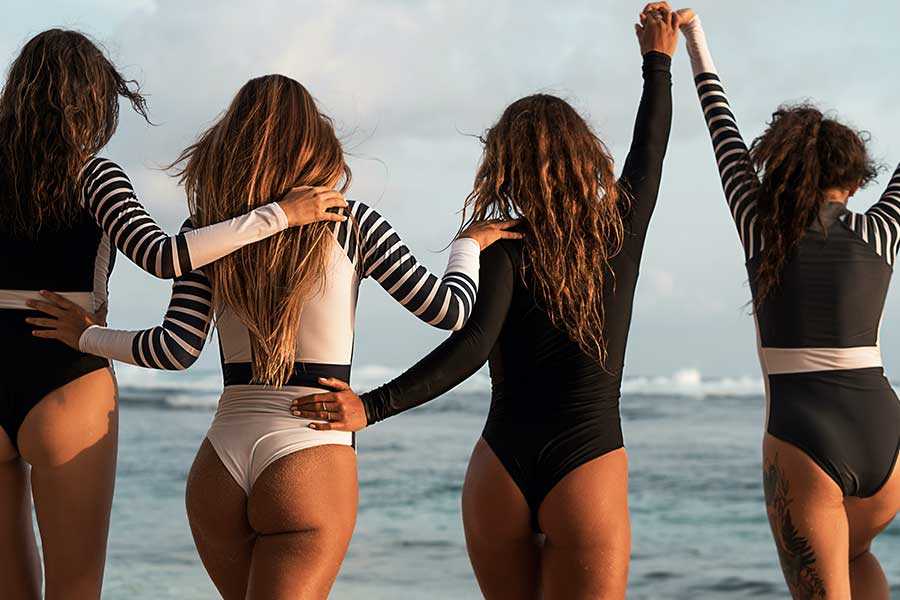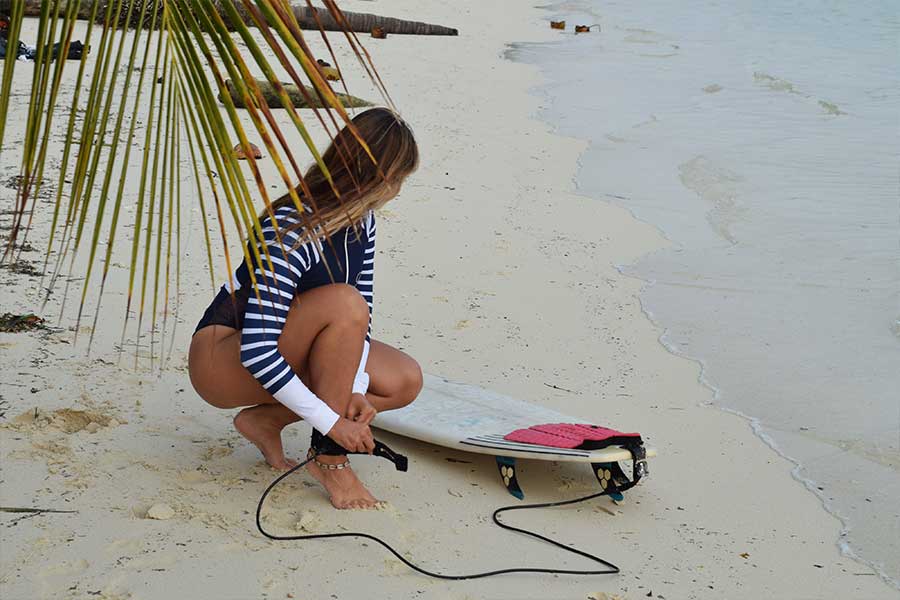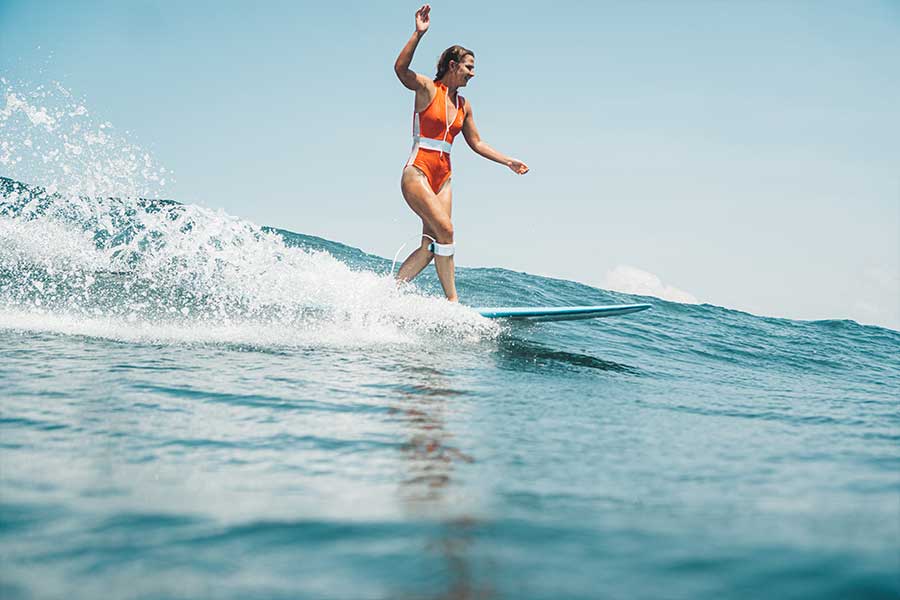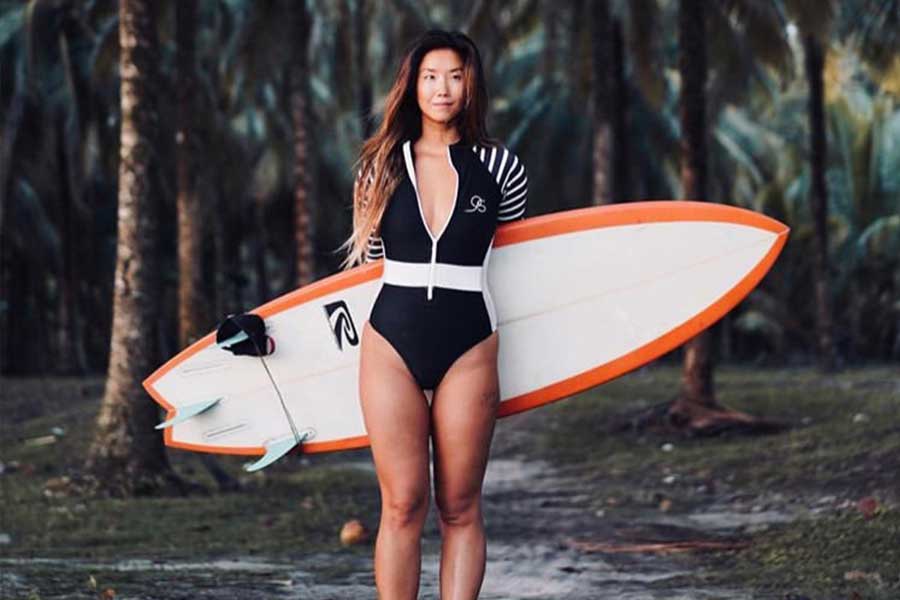 We understand you are running a Giving Back initiative at the moment? 
We love to support Bali our Island home, as much as we can. Currently given that international travel is banned, Bali has been hit so badly by loosing their main revenue stream from tourism. Approximately 80 – 90% of the Island relies on tourism for income, given there are no tourists, there are many families who are struggling to eat.  So our Giving Back focus this year is working with a charity that provides meals to the communities most in need. The donation from each suit sold provides one weeks worth of meals per person. We are in close contact with the team on the ground to support them as much as we can.
What's your favourite piece from the collection?
I love the Mentawai one piece suit in Coral, it is a beautiful summer colour and so vibrant! I love wearing it out-and-about as a top as well. It has been one of our best sellers.
We are a big fan of the retreats. For those who haven't come across them before… what are the retreats all about?
I launched Ocean Soul Retreat in 2015, our programs focus on a holistic approach to Wellness. After experiencing a few health set backs myself, I was very aware of the key components to help get people back on track. So the main focus of our programs is nutrition and holistic therapies and we hold workshops to create awareness and education around these areas. Body movement is key in the healing process, so we blend in yoga, surfing and pilates and body work as well. Then two years ago I personally fell in love with freediving and how much of a mindfulness tool it is. So I launched Freediving & Yoga Sailing Retreats, where we sail for 7-9 days across the Indonesian archipelago. We teach our guests to freedive and hold sunrise and sunset yoga on the boat deck. It's an absolutely magical experience, swimming with manta rays and all the beautiful marine life.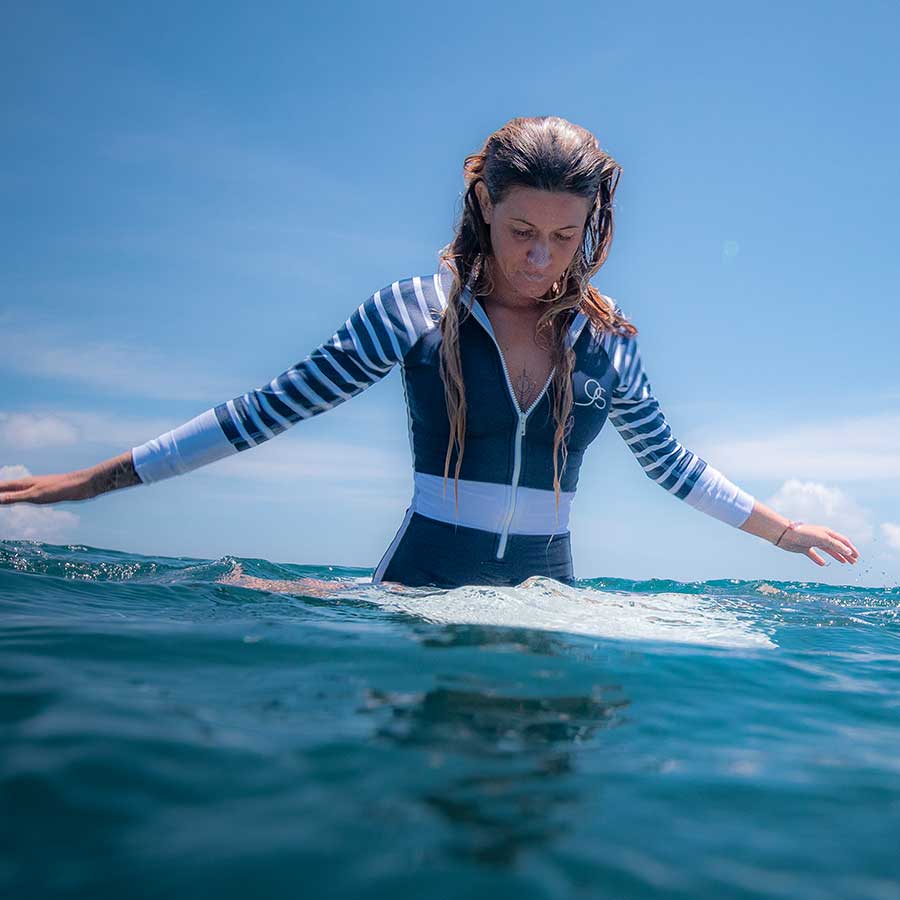 Mentawai One Piece Suit
The stylish surf, dive, swim and resort wear is a flattering design, with a slimming waist band and mesh side panelling to accentuate your curves in all the right places. Made from Vita recycled fabric, regenerated Nylon  that provides UPF protection 50+.  £60 / EURO 70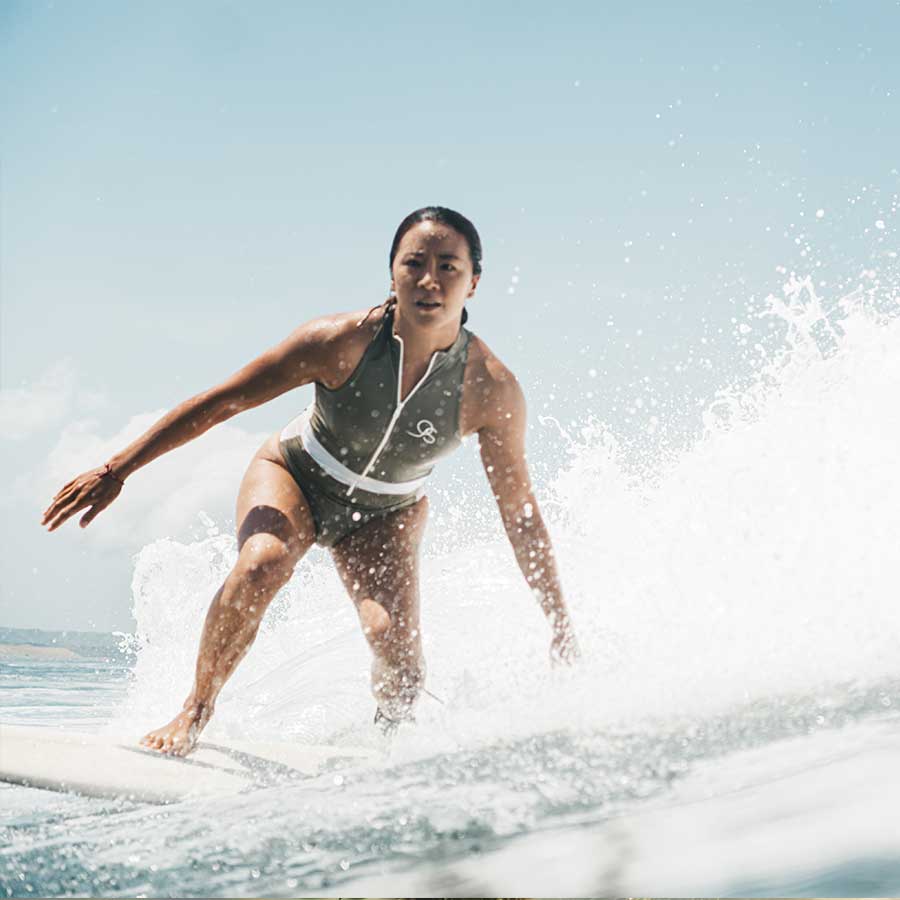 Sulawesi One Pice Suit
Stand out in the crowds with the timeless Sulawesi one piece swimsuit with signature nautical striped sleeves. The Sulawesi long sleeve one piece swimsuit gives you full coverage whilst looking super stylish in the line up. £73 / EURO 80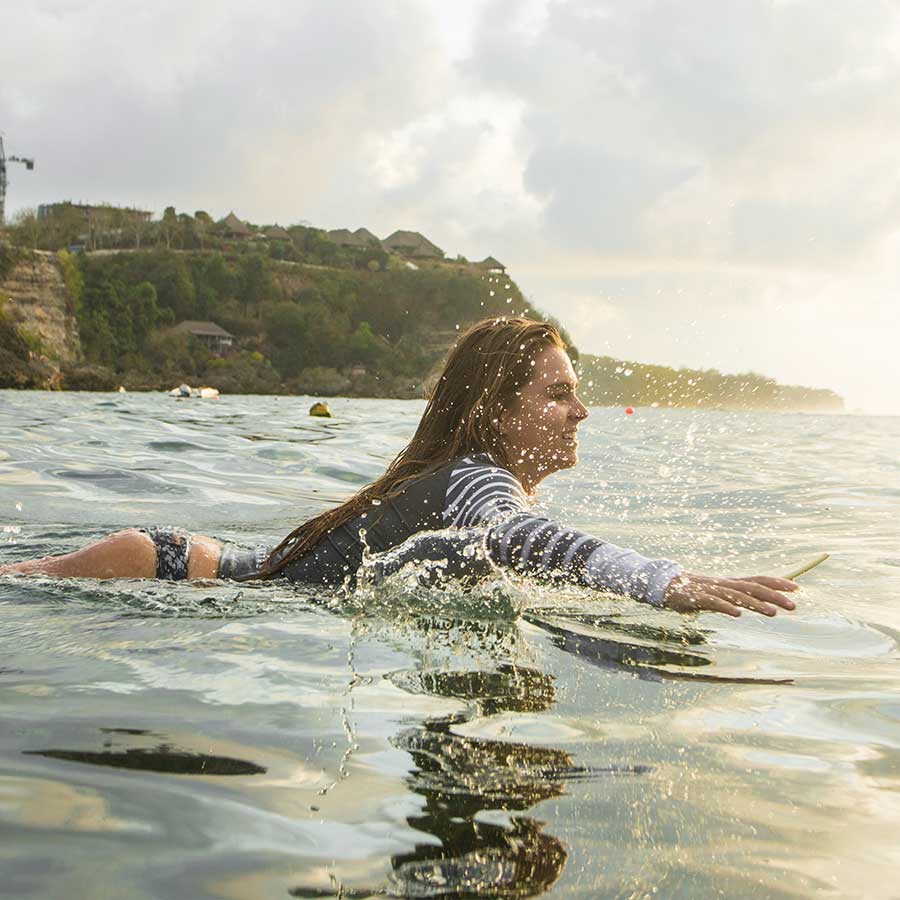 Penida Rash Vest
Ocean Soul Bali's signature long sleeve Penida Rash Vest is a favourite of lady surfers. Designed to look stylish in and out of the water, with the brand's signature white stripe raglan sleeves; long for sun protection. The slim fit and colour blocking is a flattering on all shapes and sizes. £40 / EURO 50