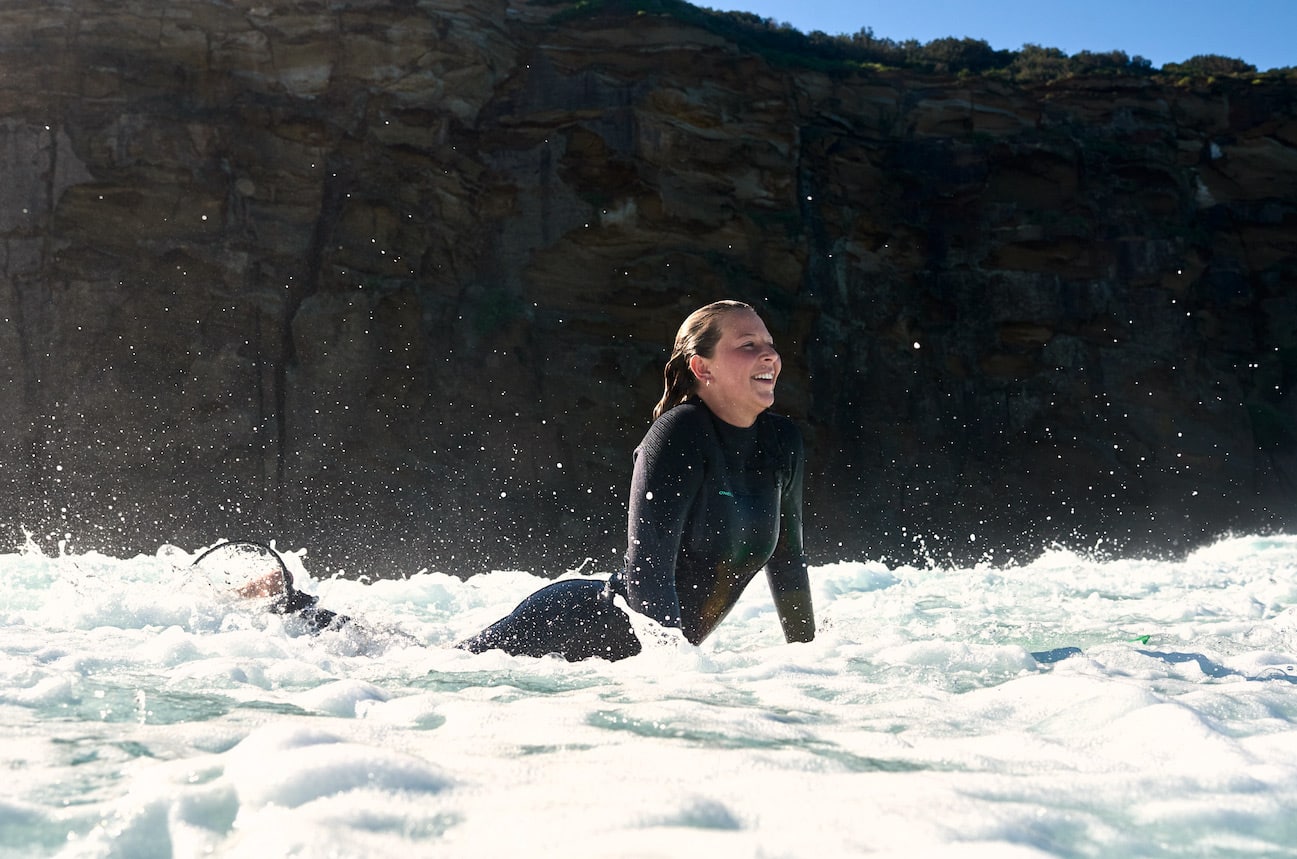 Photo: O'Neill
Words by Beth Franklin
Surfing has come to the forefront of activities that can benefit mental health, here's why. 

Staying aware and checking in with your mental health regularly is incredibly important. Doing things that benefit your mental wellbeing is obviously something we all try to do, whether that's deep breath, taking an hour to switch off, or just grabbing some chocolate and watching TV.
We know that surfing is one of the best ways to stay active and improve your physical fitness. But have you ever noticed the difference it makes to your mental health too? Put simply surfing is fun, it's a space to escape your everyday life and being in the ocean can be exhilarating.
However, in recent years surfing has become an integral part of the conversation surrounding mental wellbeing with studies revealing that it can in fact help those struggling.
The level of concentration you use forces you to step away from the day-to-day life.  While focusing on your surroundings in surfing may sound stressful to some, for others it gives you a chance to breath by pulling you away from the constant swirl of thoughts about the day ahead which can often be overwhelming. 

Surf therapy has become an established form of therapeutic support for both mental and physical health. Surf Therapy is defined by International Surf Therapy Organisation as:
"a method of intervention combining surf instructing/surfing and structured individual or group activities that promote psychological, physical and psychosocial well-being." 
The Wave Project website explains that Surf Therapy:
"is recognised by the NHS in the UK as an effective form of therapy for children and young people at risk of mental ill-health and is also used by the Police and Blue Light services as therapy for serving officers and professionals."
So many surfers have spoken out about how they rely on surfing when struggling and how it benefits their mental health in the best way possible.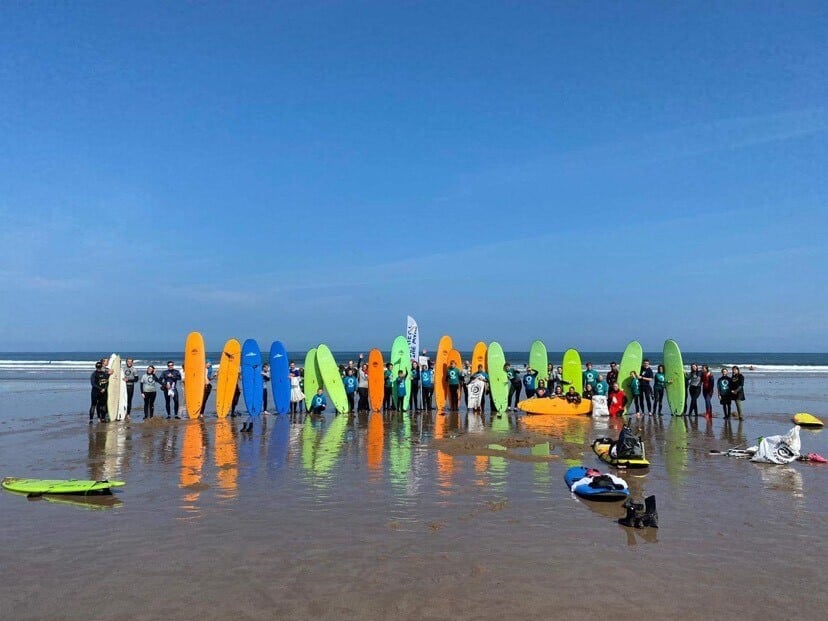 Photo Wave Project Scotland – Alison Young
Ex-professional surfer Laura Crane spoke about her mental health struggles and how surfing helps her on the days she struggles:
"Surfing allows your mind to relax and escape everyday worries that actually aren't so important," Laura explained, "That was a massive saver throughout my whole life. And even now as I've retired, I've gone full circle and fallen back in love with surfing."
 With more studies into the subject proving the benefits surfing more programmes are being created to make get Surf Therapy to those with mental struggles. This increase has led to the creation projects like The Wave Project, which for over 10 years now has delivered life changing experiences to individuals across the world. Their surfing courses are proven to help clients increase confidence and reduce anxiety. 
Surf Girl spoke with Wave Project Scotland co-ordinator Alison Young about the benefits surfing can bring to your mental health:
"The combination of working with a surf mentor in a safe environment alongside the magic of the beach is a great combination." 
"The sea allows our young surfers to focus completely on trying to catch that wave. The possibility that they might fall off is thrilling and may cause a little bit of worry but when they see that wiping out is fun, and they are met with a high five – they just want to do it again"
"Wave Project is all about connections. Connections with the sea and your board and connections with your volunteer. In their world where things are tough for so many reasons, we provide a safe space with someone to hang on to."

Check out Karoline Fosse's video on how surfing can help your mental health. 
This is the video the guy (Kevin) is talking about in the video above – Duct Tape Surfing – give it a watch – it will put a smile on your face!
How has surfing helped your mental health? Share your experiences, it might help someone else or connect you with someone who has been through similar struggles.