SurfGirl Surf Better Programme
Online Surf Coaching +
Surf specific workouts to compliment surfing +
Confidence tips & advice from experienced female coaches

Get all the surf theory you need on how to master the fundamentals of surfing. Give yourself the knowledge to boost your pop ups, get out the back and ride green waves.
Team that with targeted surf specific workouts to help you exercise effectively, to hit your surfing goals and get shredding.
Get faster, fitter, better with our surf specific programme.
Work through at your own pace, anytime, anywhere.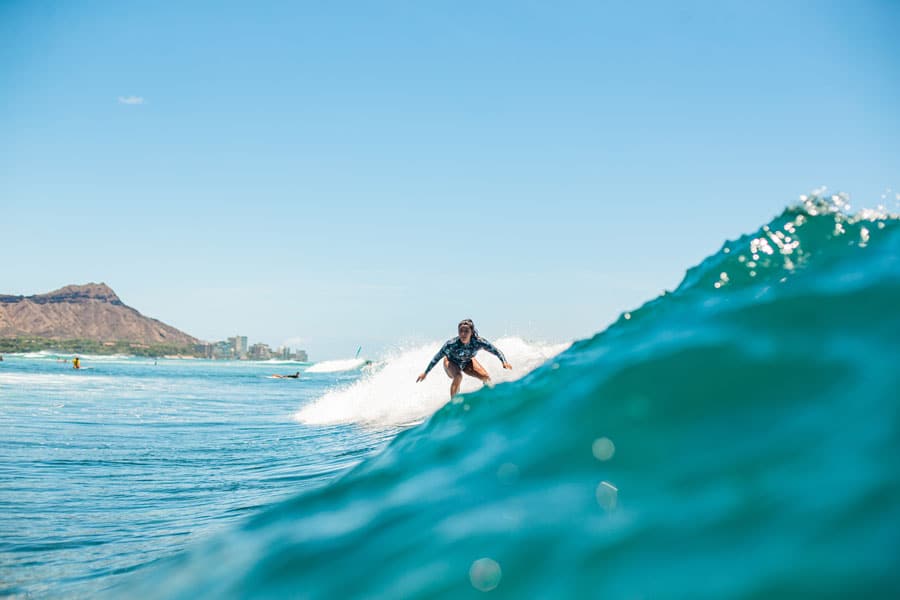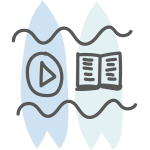 Surf Theory…
Our coaches run through the fundamentals of surfing in real time videos, breaking down each aspect. This combined with written surf theory should give you all the tips you need to progress your surfing.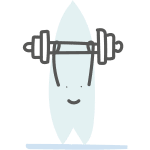 …plus Surf Fitness workouts to match
Learn how to workout effectively at home, to give yourself the best chance of surfing to your full potential when you're in the sea. The fitter you are the better you will surf.
Curated by female surfers into a week long online course
Work through at your own pace, anytime. Put the work in and you will have more fun in the surf. You can do it!
Let's take it back to the start
This course isn't just for beginners – get these fundamentals nailed and you will have the best tools to be able to improve your surfing. 
What makes our  course unique is that we combine surf practice with workout routines designed to help you achieve your surf fitness goals. This will help you pop up quicker, paddle out more strongly, increase your endurance, be more flexible and overall be fitter to surf longer. 

Work out efficiently to improve your surfing
Want to boost your surf fitness but don't know where to start? Make your workouts time and energy efficient, focusing on the areas that will help improve your surfing. The workouts in this course are teamed with the theory so are specific to each individual element of surfing.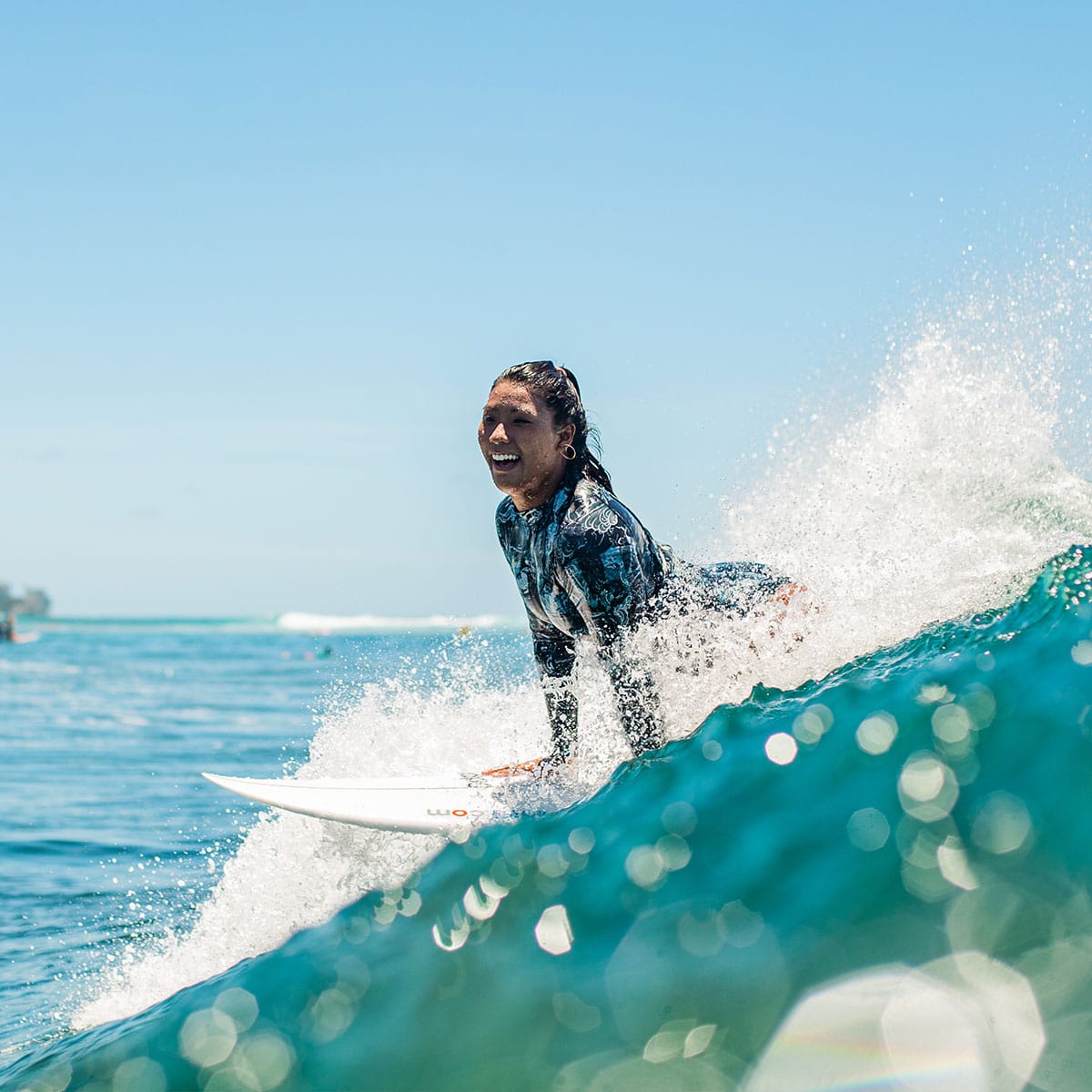 What's included
7 x equipment-free real time Surf Fitness Workouts, to target specific areas of surfing with coaches Tehillah and Yaiza.
9 x Surf Specific Video Tutorials with our coach Allannah.
Move through the course at your own pace, in your own time, anywhere in the world.
Real time video based format to maximise your learning potential.
Lifetime purchase – once you've bought it there's no limit to the amount of times you can come back to refresh your memory.
Progress indicator to help you move through the course.
Give yourself the best chance to improve your surfing.
What other SurfGirls are saying
I love the better surf programme. You can see that the Team was put alot of work in it. I can feel how strong I got already after a few days. Also all the Information about surf is great! Keep on going!
Thanks Surfgirl! This programme has highlighted so many aspects of my progression that need attention – even areas that I hadn't realised needed fixing. From pop-ups (my sneaky knees always want to annoyingly join the party) to turning (I've been working on this but realise now that I need to be more like Iron Man). The land-based workouts and yoga are perfect for the stormy, unfavourable conditions we've had recently in Cornwall. Looking forward to applying all of this to my surfing 🙂
Learn from the experts
Meet the team.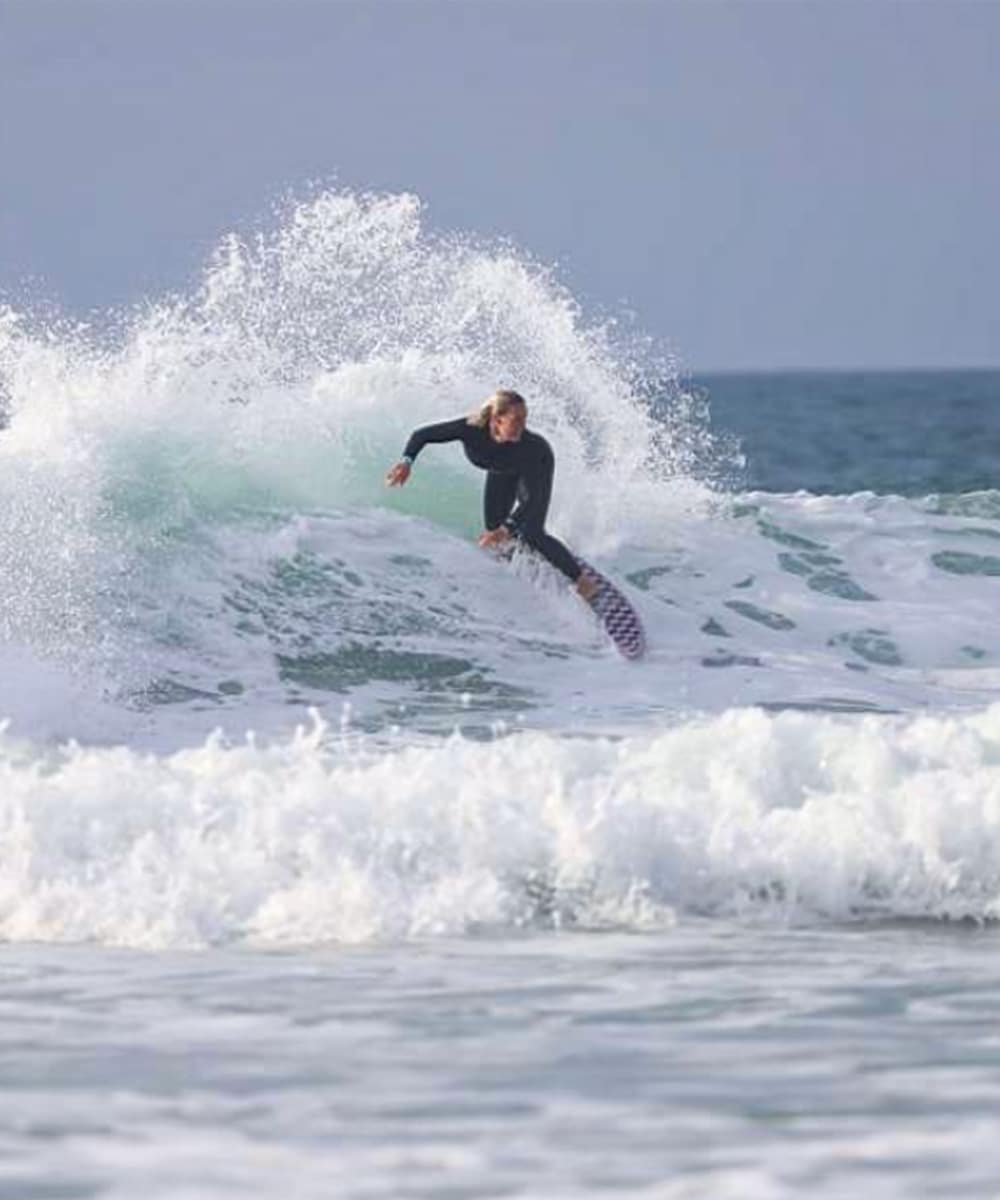 Allanah Brown
Surf instructor and co-founder of Gather and Glide surf school. 
Born and raised in Newquay, Cornwall, Allannah Brown learned to surf from the age of 14. Allannah has also competed on the UK pro tour, and has been coaching worldwide for 14 years, including places like Indonesia, Mexico & South Africa and loves nothing more than to travel and to share her love of surfing with others.​
"I want to show people that surfing is for everyone, nobody owns the ocean and its there for us to enjoy. Its the one place you can really let you inner child loose, having so many benefits for our mental and physical health through play," explains Allanah.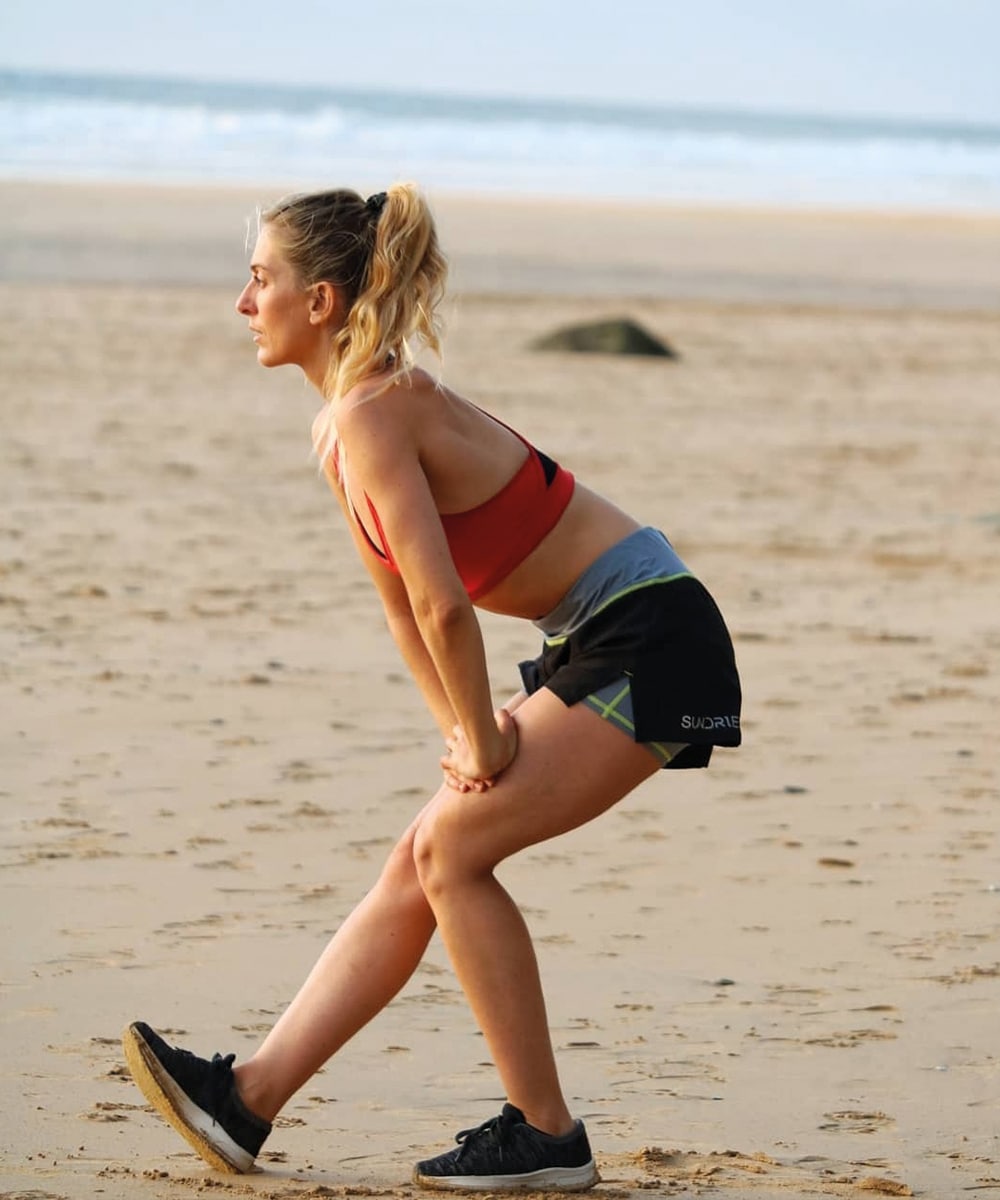 Tehillah McGuinness
Personal Trainer & Surf Coach, Tee Surf Fit.
Having been born and raised in South Africa, Tehillah was lucky enough to have lived right on the doorstep of one of SA's best surf spots J-Bay. Surf instructor, sports presenter and fitness coach, Tee leads an active lifestyle, training celebrities and touring with her surf and fitness weekends, as well as running her own business @Tee_Surf_Fit. 
"Surfing incorporates all the major muscle groups and then some. It requires an incredibly high amount of energy, so not only will you be giving your body a workout of a lifetime while burning a tonne of calories, you won't even realise it because it is so much fun!" says Tehillah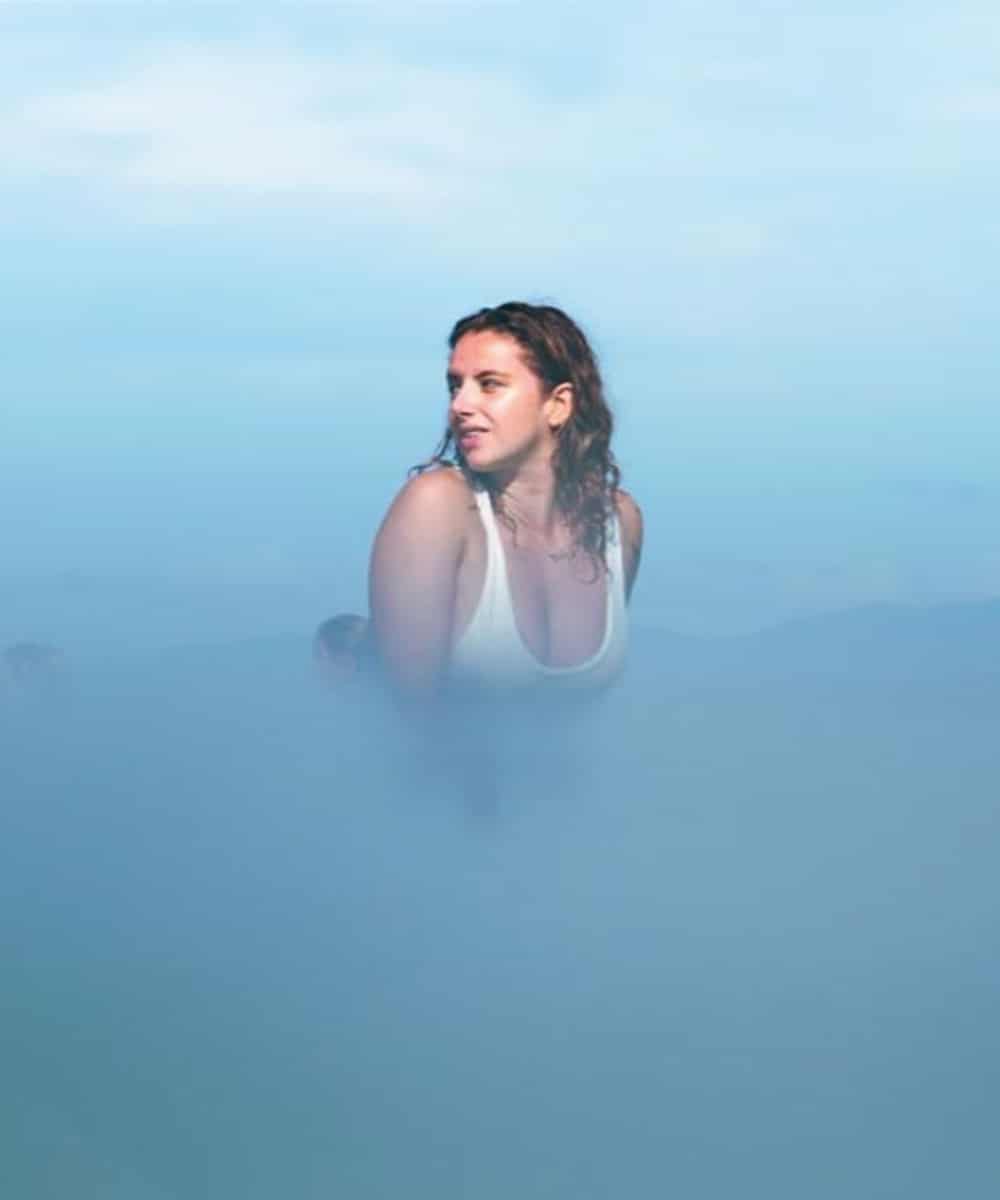 Yaïza Décaudin
Yoga Instructor at A Week Awake.

Yaiza is a qualified yoga teacher working and living her best life at A Week Awake Surf Retreats in Costa Rica. The yoga workouts were put together by Yaiza with surfers in mind.
Yaiza's work-out flows aim to strengthen the body in a dynamic way while out of the water, focusing on the muscle groups used while surfing. Each practice invites you to tune into your breath, in order to stay calm and present in any situation you might encounter while in the water.
"My yoga journey began out of a need to deepen my understnading of self, mind, body and soul. Movement has always been part of me," says Yaiza.