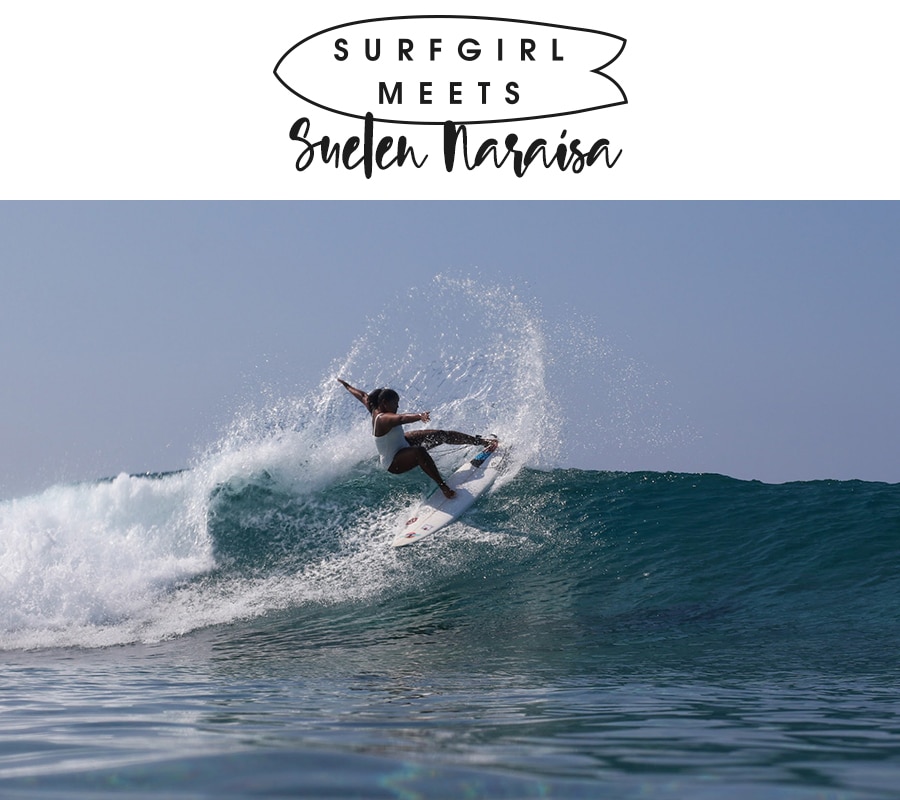 Interview by Corinne Evans Jones
Suelen Naraísa, a Brazilian professional surfer and surf coach calling Ubatuba home. A powerful, strong and wise woman of the water. Her life has changed a lot during the pandemic like it has for all of us. Staying positive and healthy has allowed Suelen to come out of this a stronger woman, with an appreciation for mother nature and the ocean that she has surfed in for 25 years. Here's what Suelen has to say.
Suelen, has your life been affected by COVID-19, or does it appear to be life as it was before?
Yes, it did, all my travel and work plans changed, a moment of uncertainty, but I believe I am leaving this stronger person. My thoughts have always been to strengthen myself, make my mind light and positive and my body health.
Where exactly in Brazil do live and how are the waves there?
I live in Ubatuba, a city with 84 beaches, at least 20 for surfing. There are lots of variety of waves near where I live, but especially long right-handers.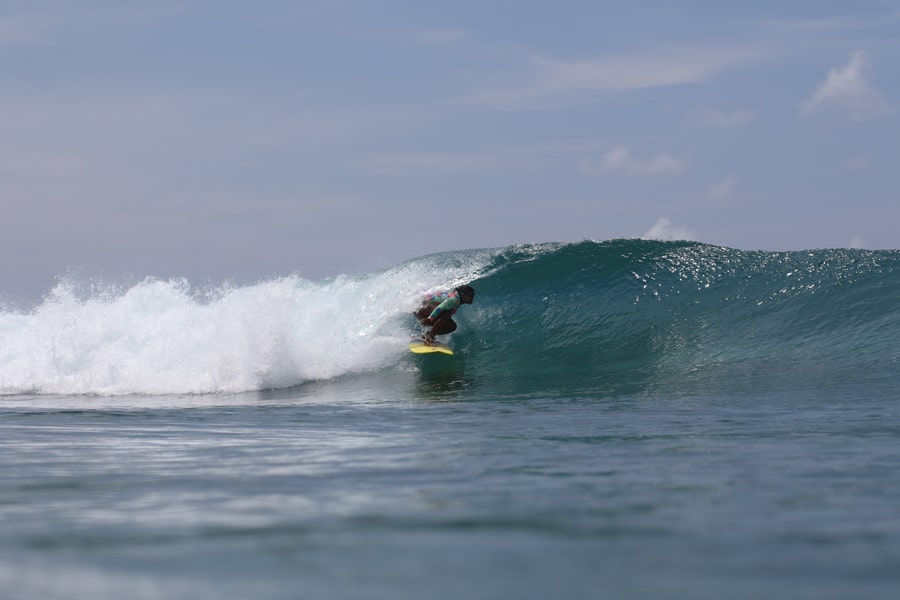 How is the female surf scene where you live?
Many girls are surfing here, we have a new Brazilian generation with high chances to represent Brazil worldwide, and I want to be part of it now as a coach.
Do you have a good team of surf sisters with whom you share the training?
I come from a family of men all surfers one of them and the athlete Wiggolly Dantas (we always travel and support each other in championships, trips or training here in Ubatuba). But I have many friends who are surfers, and today I work as a coach, an all-female team passing all my knowledge to them.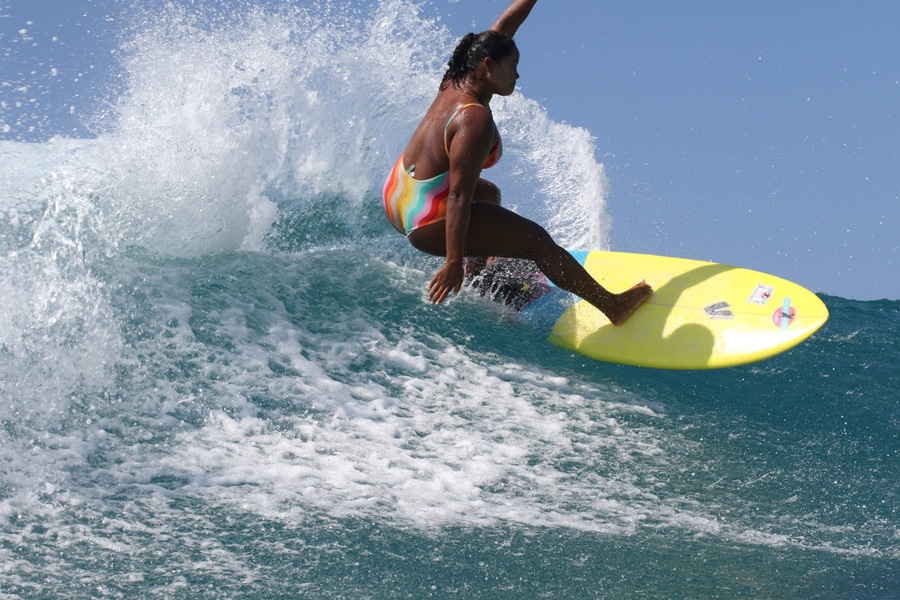 What are your plans for the coming months with the restrictions going up a bit?
Today I am a surf coach, and I work with surf trips for women new to surfing. I returned to training with my team in Ubatuba. About my trips, as most of my surf trips are international today my focus has changed and I will explore more of Brazil when all this is over.
Tell us about your surfing journey, how old were you when you learned?
I started surfing on Itamambuca Beach, Ubatuba Brazil, at the age of 8. I was encouraged by my older brother Wellington Carane Dantas, but at only ten years old, I had to stop due to cancer. Thanks to a miracle from God I won and went back to surfing at 13 years.
What a challenging thing to go from at such a young age. Can you tell us a little more about the cancer and the journey you went on to battle it?
I was diagnosed with a Wilms tumour in the left kidney. When I found out it was already well advanced, kidney, spleen remaining and lung. The doctors did not believe that I would have a chance to survive, and they even disillusioned my mother. There were three long years of treatment with a lot of chemotherapy and radiation; I had an operation to extract the left kidney and operated on the vena cava and kidney.
You were so young when it happened, but did you change your outlook on life knowing that you overcame cancer as a child?
Yes, I matured very early, since then I valued everything and everyone, I learned that miracles exist and I am proof of that. I highly value the new life that God gave me, and today I know that I have a purpose in this world, and I have been fulfilling this mission through surfing.
Thoughts from Suelen
I asked Suelen to complete the sentences for me, and here is what she had to say.
Surfing for me is…a fresh start every day.
The surf helped me…to live.
If I can achieve anything in my surfing career, it would be…today I appreciate all the opportunities that surfing has given me
My only advice for those who enter the surf would be…respect the sea because your strength is divine.
The freedom that surfing gives you should be the same that you will provide nature! Save our oceans!