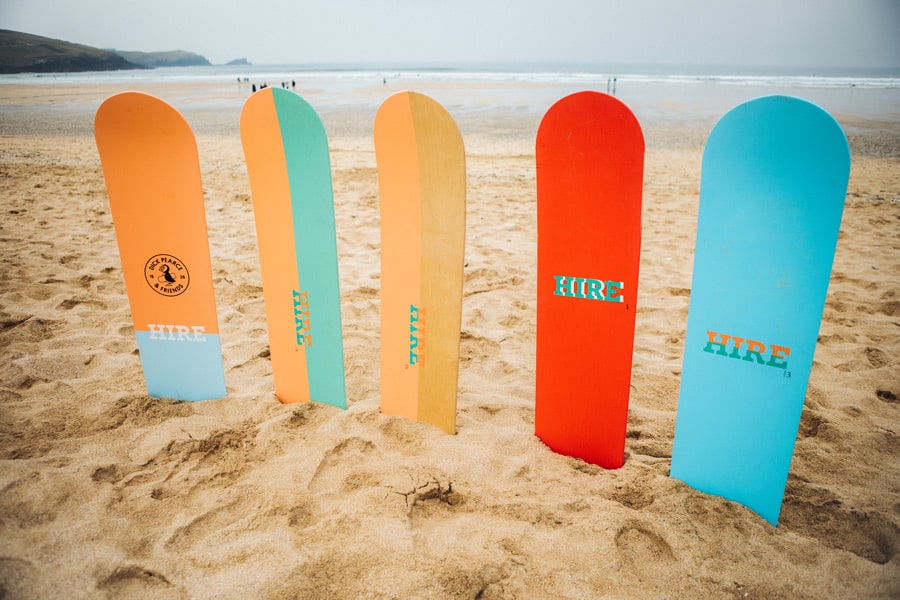 A nationwide scheme to encourage sustainable surf and seaside fun has launched this week with free bellyboard hire on offer at selected UK beaches.
Currently available in 24 locations around the UK coast, environmentally-friendly wooden bellyboards are now accessible to hire free of charge for anyone to enjoy the waves. The 'Surf Wood for Good' programme has been set up to offer beach-goers a positive alternative to buying harmful polystyrene bodyboards that often end up broken, littering our beaches, causing adverse environmental impact. Riding the waves is a happy, healthy and exhilarating way to enjoy our beaches but it shouldn't come at a cost to the environment.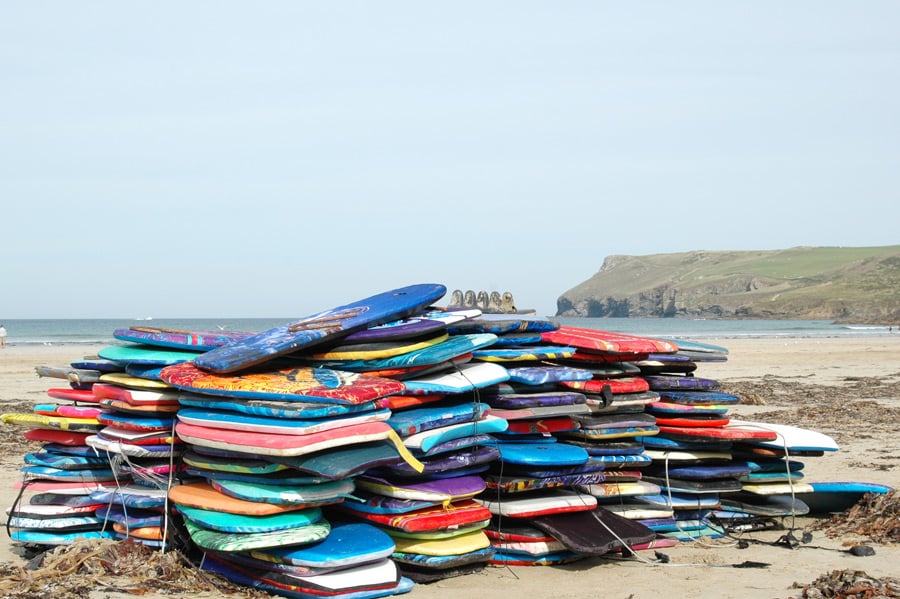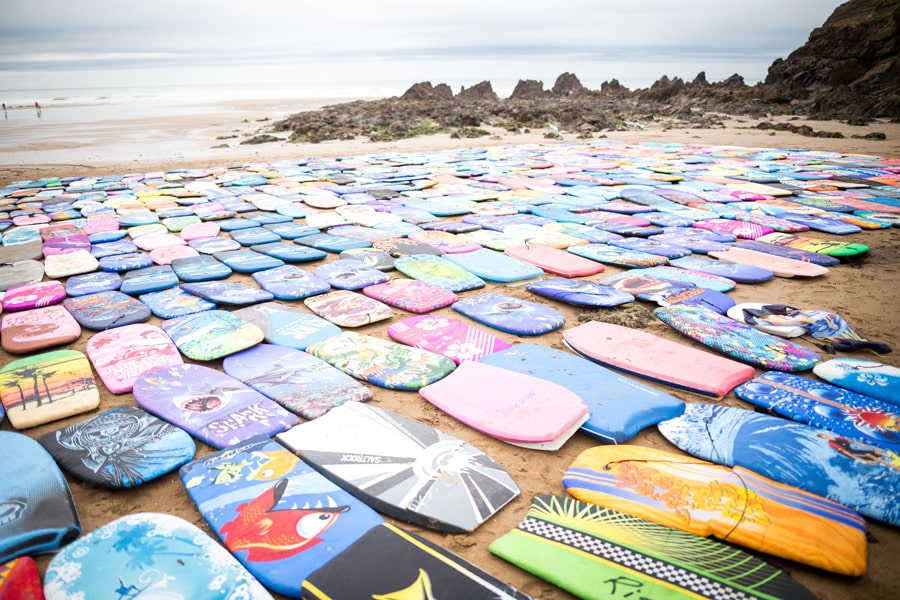 Keep Britain Tidy estimates there are more than 16,000 of these low-quality polystyrene bodyboards discarded on UK beaches every year. Having been shipped across the globe from manufacturers, these cheap and fragile boards sometimes last as little as a few hours in the waves before they end up broken and in the bin or left on the beach. These snapped boards then release thousands of micro polystyrene balls into the coastal ecosystem, creating nature-threatening waste.
Every part of the process is detrimental to the environment, from the fossil fuels used in the manufacture and shipping of these boards to the devastating impact of the broken down polystyrene polluting beaches and marine environments.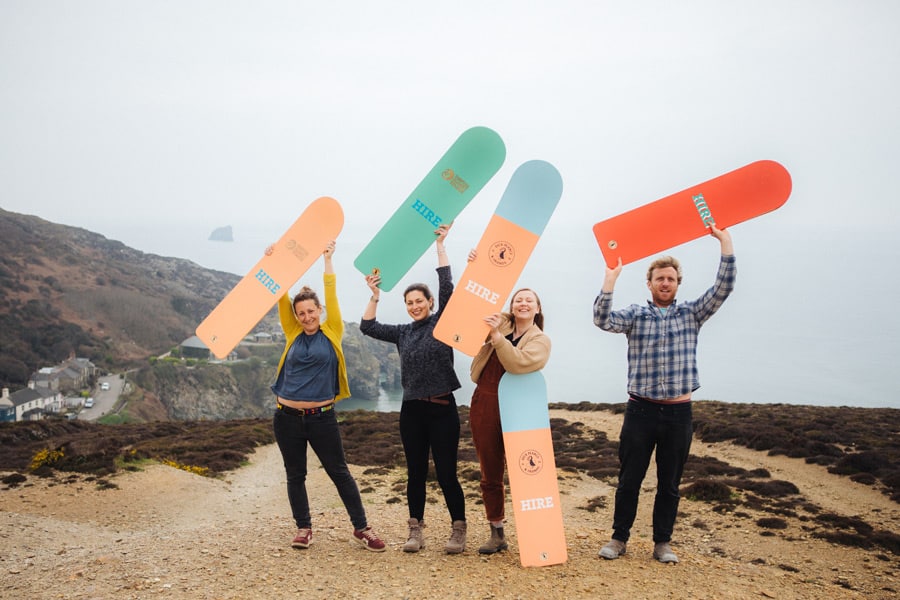 From holidaymakers to year-round residents of all ages, the 'Surf Wood for Good' scheme encourages everyone to borrow the boards and enjoy the waves, with the goal to prevent the need for anyone to buy a cheap flimsy board.

The project is the brainchild of Jamie Johnstone from Dick Pearce Bellyboards, who was compelled to act after witnessing the sheer volume of snapped bodyboards he saw dumped at his local beach every day during the summer. Jamie decided to take action with this simple idea of teaming up with shops in key coastal locations, supplying each with a stock of wooden bellyboards to lend to beachgoers completely free of charge. The antithesis of the destructive polystyrene bodyboards or boogie-boards, the traditional wooden bellyboards made in the UK from sustainable wood and built to last offer an environmentally friendly alternative.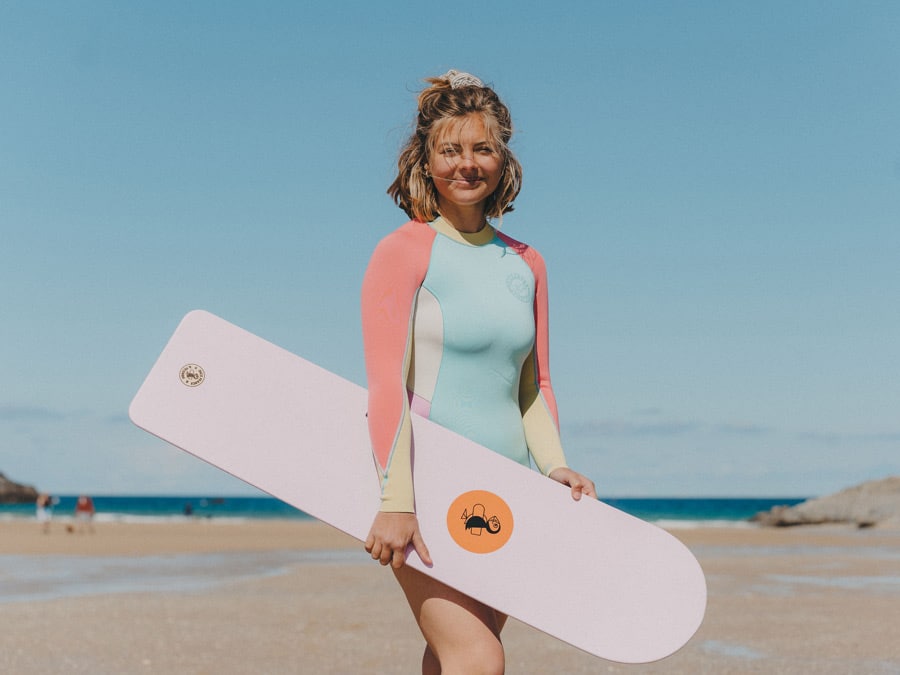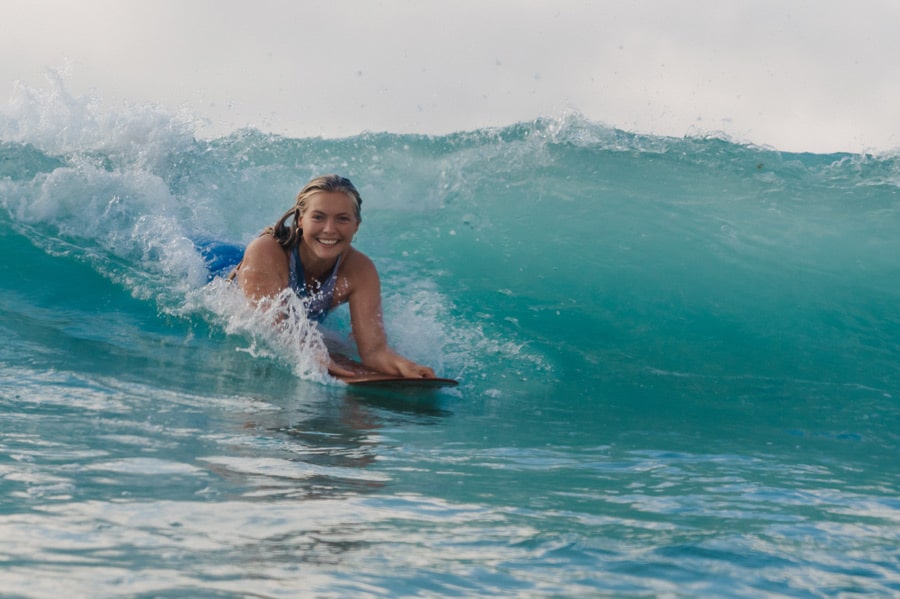 Photo credits, top to bottom: Luke Gartside, Ocean Recovery Project, Ocean Recovery Project, Luke Gartside, Evie Johnstone, Evie Johnstone