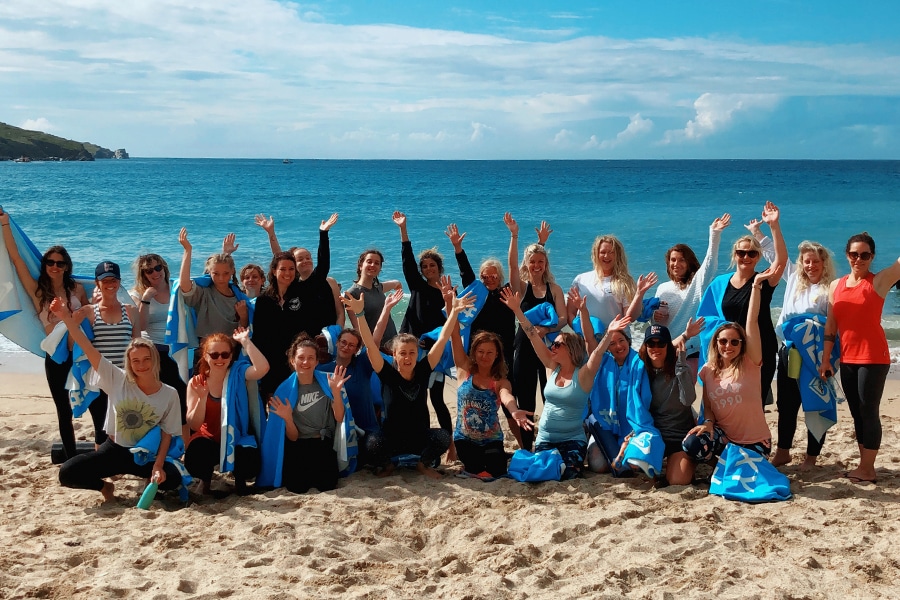 What a remarkable event that was!
On Saturday 25 budding surfers joined the SurfGirl team for a day of surfing, fitness, yoga and of course a whole heap of laughter and wipeouts. All supported by Roxy.
Kicking off the event with a surf focussed fitness class with SurfGirl fitness coach Toyah Marshall, the group were put through their paces with a resistance band and HIIT workout. The energy levels were running on a high, with the surfers powering through the challenging work out, warming up their muscles for an after of surfing, but not before a beachside lunch.
"The Surf Strong Session was a complete success. It was great to see so many women of all ages work out and trying exercises they had never done before and loving it. Even though they worked hard, they were all still smiling and laughing, which is what this day was all about!" – Fitness Coach Toyah Marshall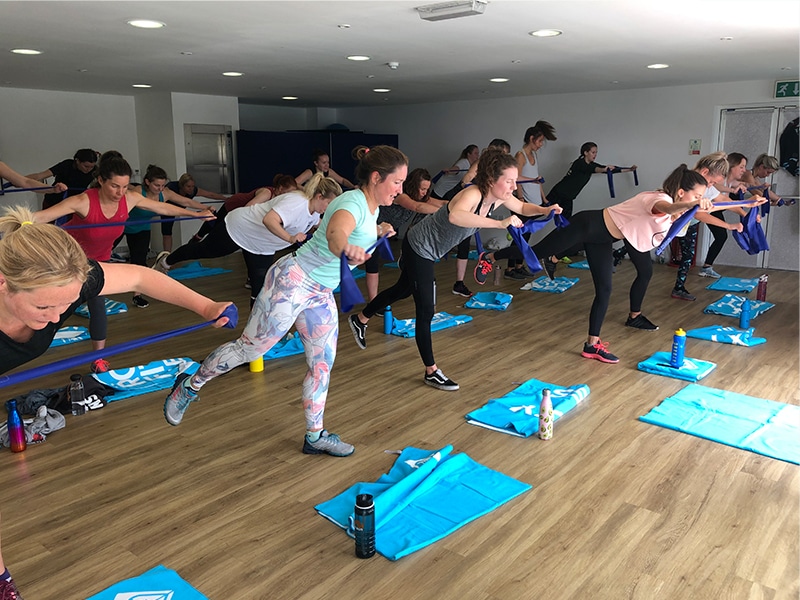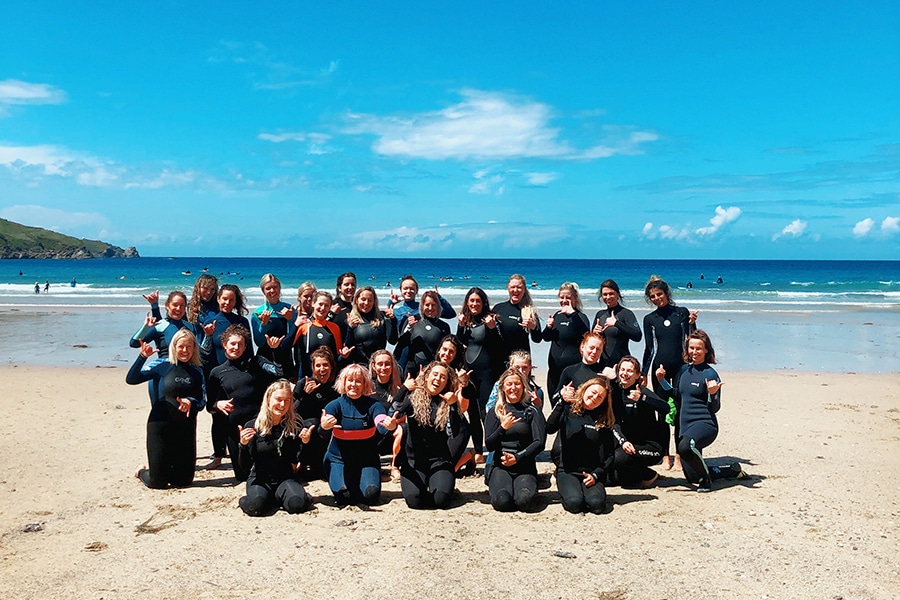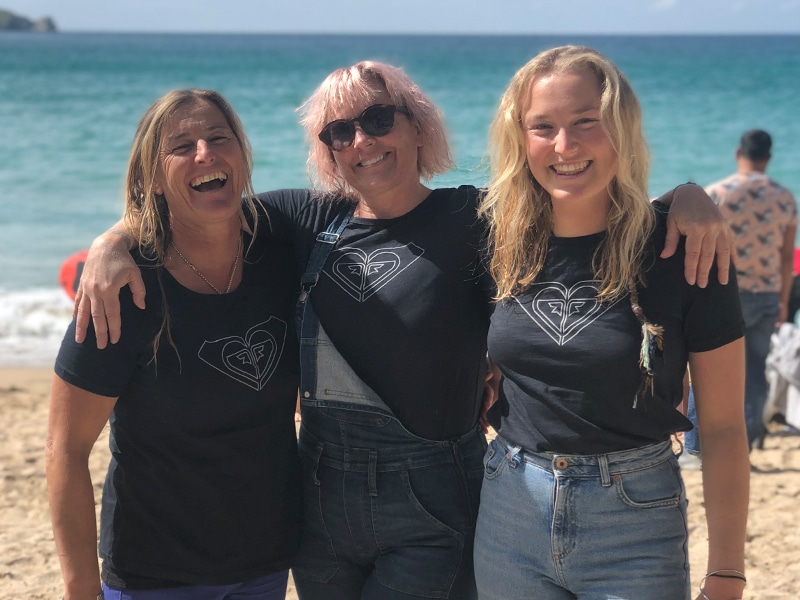 With the morning fitness class done and dusted, the surfers headed to Great Western Beach, for a lunchtime feast. While the group tucked into, surf coaches Dominique Kent (ex British Champion), Tia Kent (Dom's daughter) and Victoria Johnson (talented longboarder) chatted to the group, finding out about their surfing abilities and areas they wanted to improve on.
Dividing the groups into beginner and intermediate, allowed all the surfers to get the right level of coaching for their surfing. The 2 foot light onshore conditions meant the intermediate surfers could surf outback, giving them the chance to work on their green wave drop-ins while the beginner surfers had fun white water waves to learn on.
Local surf photographer Matilda Shields was on hand to capture the waves and wipeouts, with event host Corinne Evans cheering the surfers on and sharing her hints and tips with the group.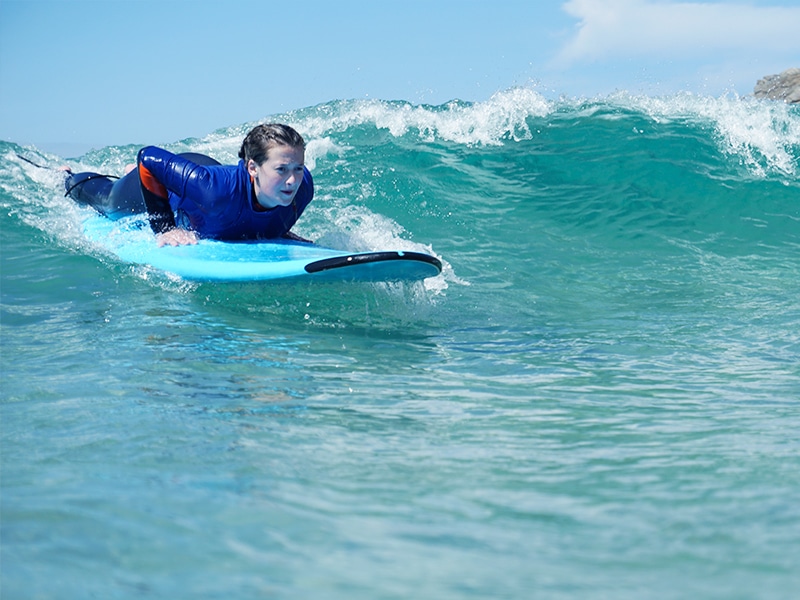 "It was so wonderful to see so many women hitting the surf and supporting each other through the waves. Every single one of them took the day in their stride, powering through the surf fitness class, riding wave after wave and connecting with their minds and bodies during the yoga. Getting to watch friendships form and anxiety fad away was a beautiful thing!"
– Event Coordinator Corinne Evans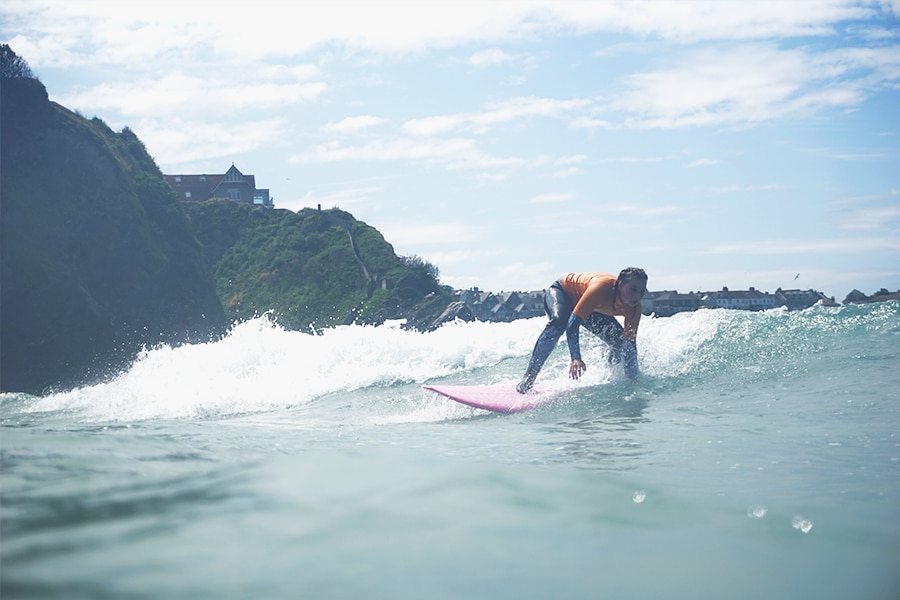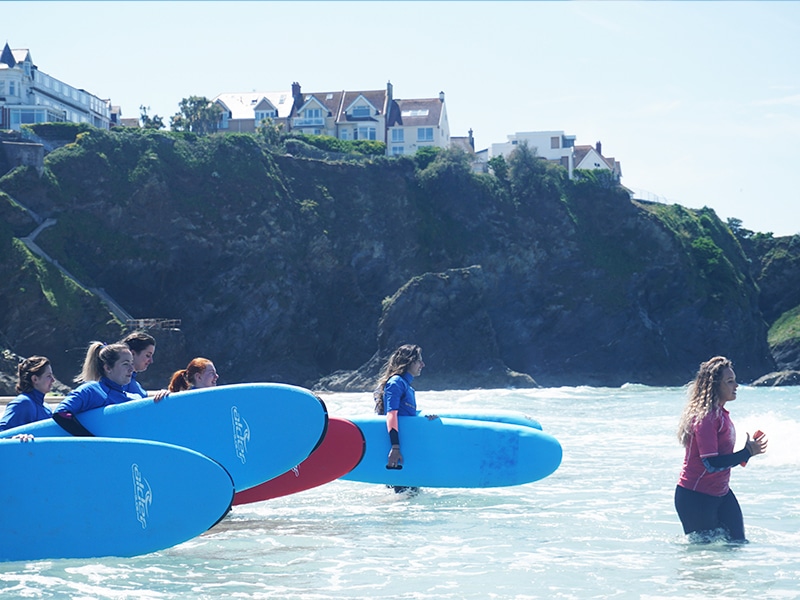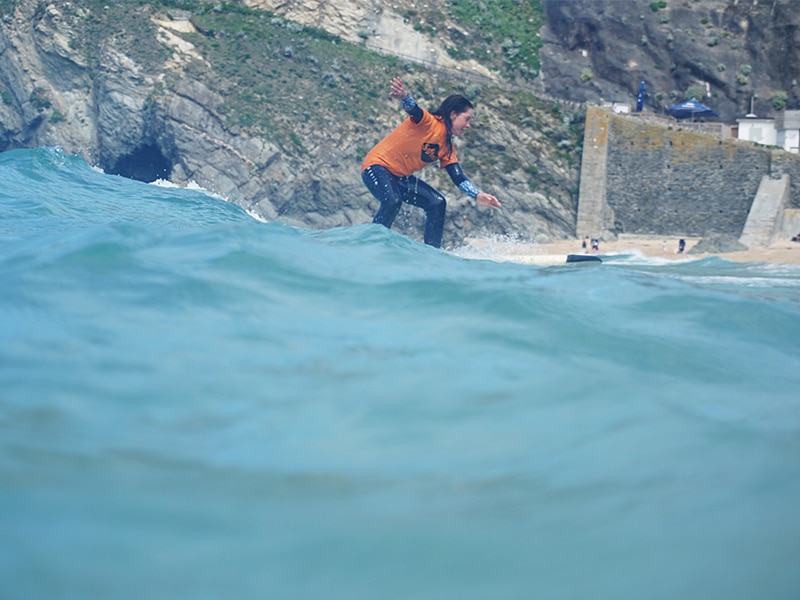 Connections were formed this day, with some arranging to meet for drinks and dinner after the event. Our mission with the Surf Strong Session was to leave women feeling empowered, motivated and ready to shake up their surfing. We believe we did just that, check out what the participants had to say.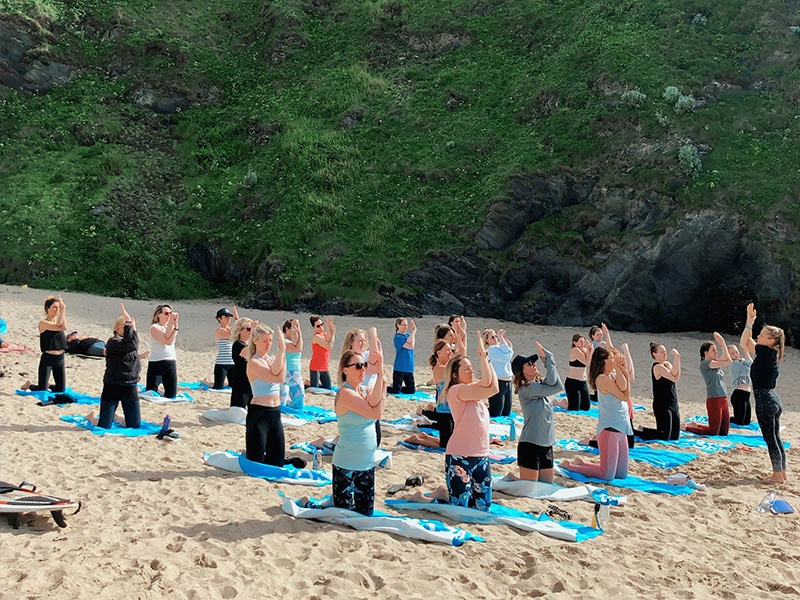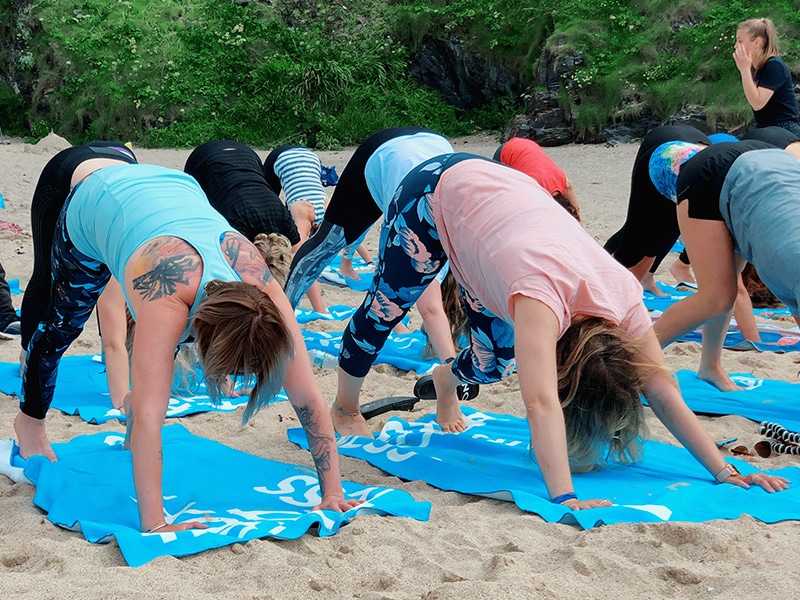 "I had the most amazing day surfing, doing a workout and relaxing in yoga. It was so nice to meet so many amazing women from all over the UK with the same interests as me. The whole day gave me a massive confidence boost in getting out there and doing things on my own and with new people. I now feel so much more confident in my ability and am less scared of progressing and trying new things.
Amazing day!!"
Chloe Hope, Oxford, 26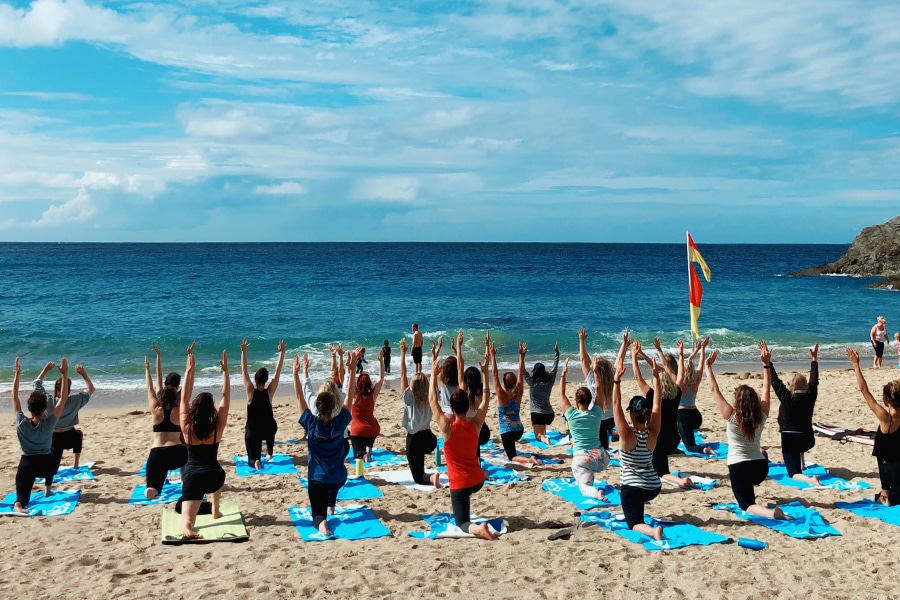 "This day was such a lot of fun and a real confidence boost. My enthusiasm was already high, but it's just hit the next level. Fitness, surf and yoga sessions were brilliant, as was the company. Great day, thank you."
Josie, 43, Bude
"I had really lost confidence since having kids; this day helped me regain that confidence. The surf coaches really listened to my goals and helped me towards achieving them. I had a lot of fun and met some great women!!" Lotti, 35, Salisbury
Our next surf event will be the September Session on Saturday 7th September
If you want to be the first to find out about the next SurfGirl Event then be sure to sign up to our events mailing list
THANK YOU TO
Newquay Surfing School, The Slope Restaurant + Bar, Heron Tennis Centre and Roxy.