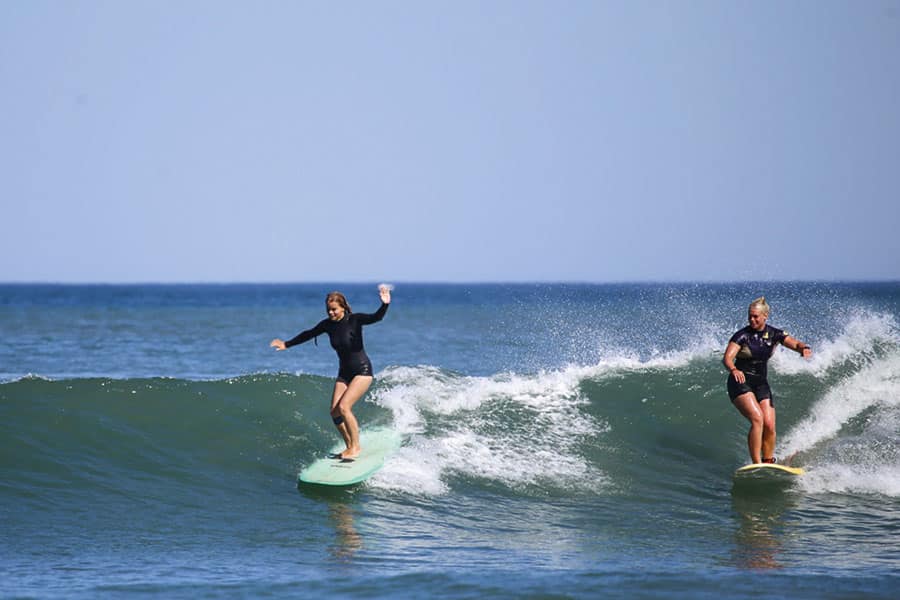 Sunshine, surf, sand dunes, boardwalks, the shade of the pine forests, great cuisine and wine.. South West France in September really is the dream!  Join us here in a beautiful villa by the beach in Labenne Ocean for a week long retreat filled with waves and Yoga.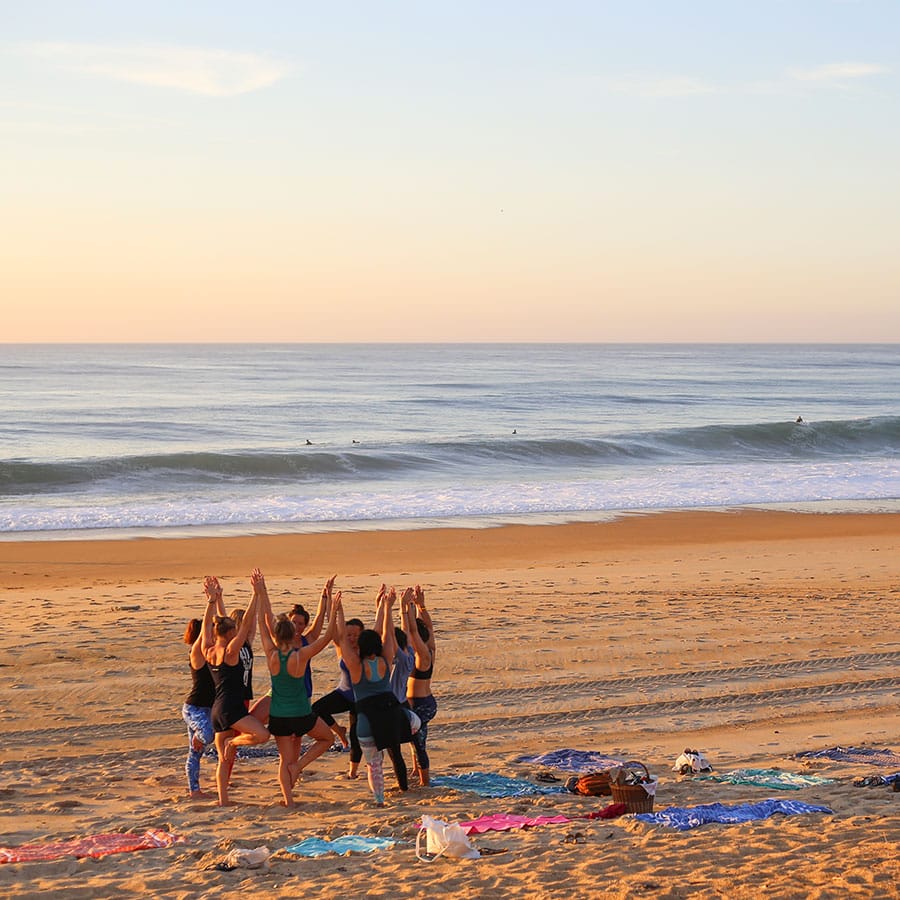 Our Surf Sistas coaches are excited to help you maximise your surf time and make real progression in your surfing whatever your ability level.  With multiple vehicles and instructors we are able to find the best surfing conditions for you each day, 
Yoga classes are held each morning and evening with our resident Yoga teacher. Both beginner and experienced Yogis will practice asanas that enhance your surfing, improve your balance and flexibility and stretch out those surf tired muscles.
Last but definitely not least, healthy and delicious breakfasts, lunches, cakes, sunset dips and evening meals are lovingly prepared for you each day by our Surf Sistas Chef.