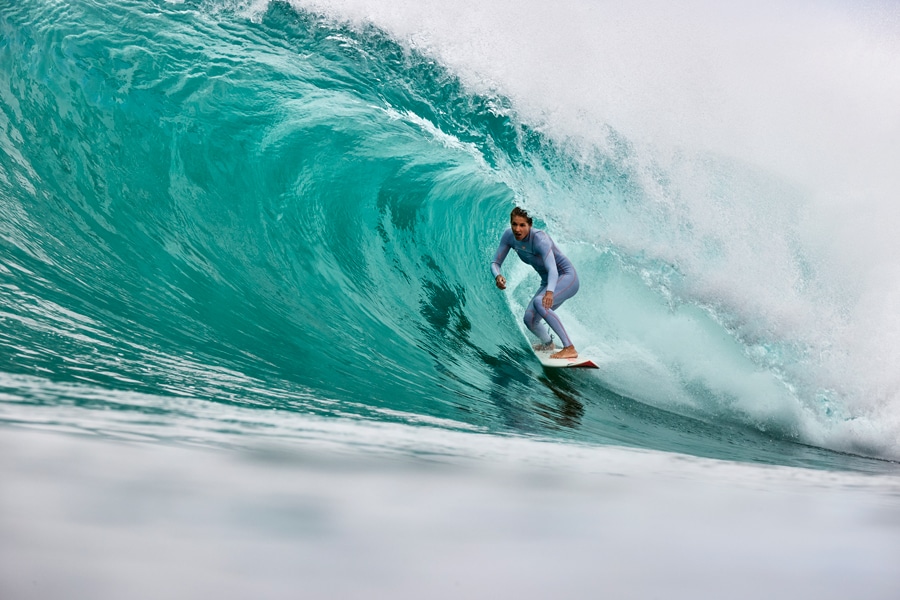 The Queen of Style in and out of the water. Photo Roxy / Simon Williams
After winning her eighth world title at Trestles last month, Stephanie Gilmore is the most successful female surfer on the World Tour. We asked Steph how that feels.
Steph, you're the undisputed queen of surfing – how proud do you feel right now ?
I feel very proud to be in this position. I've had a wonderful career so far and it feels like I still have much more to give!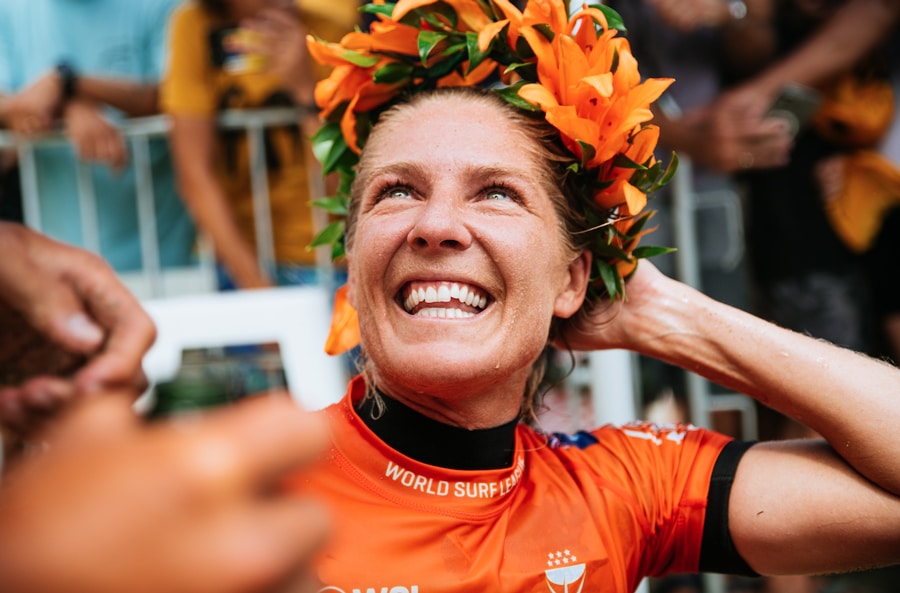 The joy of winning, Steph 8 x world champ! Photo WSL / Beatriz Ryder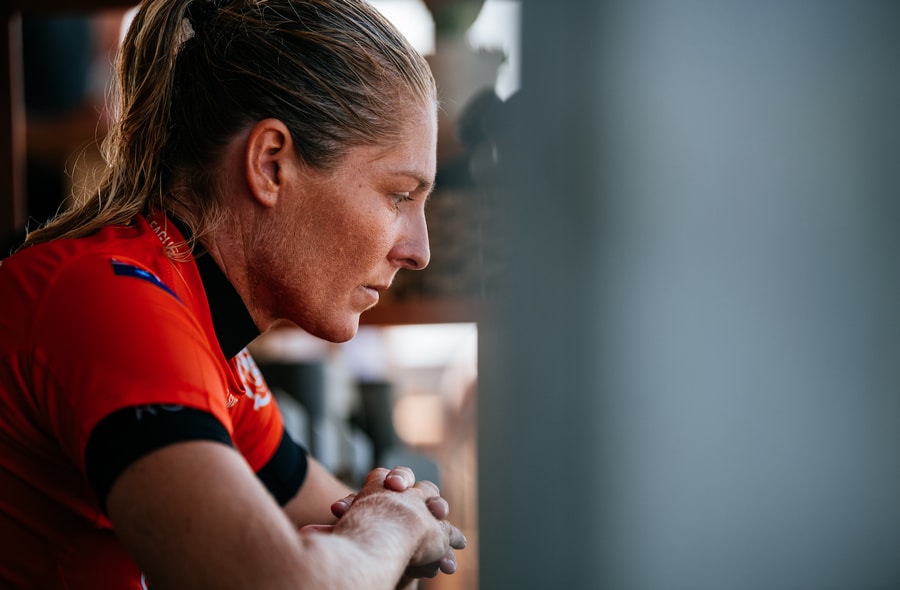 Steph digging deep on Finals day. Photo WSL / Beatriz Ryder
As a teenager growing up in Australia and watching Layne winning world title after world title, did you ever think that would beat her record a few years down the line ? I admire Layne's career because she paved the way! She showed us that it's possible to win six world titles in a row and seven altogether and as a competitive young athlete, I dreamt big, I wanted to achieve more. After I won my seventh and had a few years of not great results on tour, I questioned if I could make it to eight, because Carissa was on such a roll. So to make it happen on finals day in the new format was surprising to me too but I had to really believe it deep down to make it possible.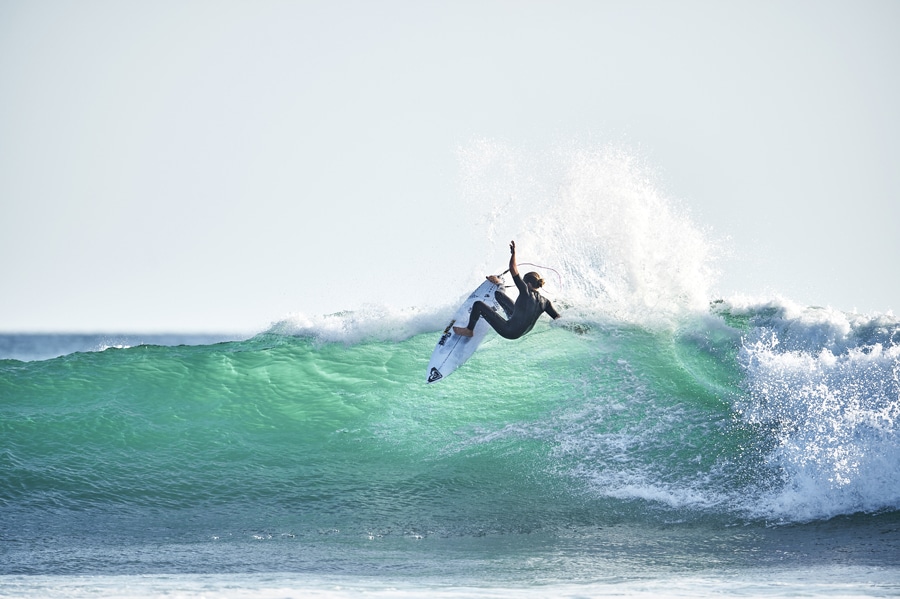 Learning to roll with the punches, Steph has stayed at the top of her game. Photo Moran
As No. 5 in the rankings, what was your thought process going to Trestles ? My main thought was, don't embarrass yourself like you did last year! I really had to commit to the mission, learn from the past mistakes and know that at the end of the day as a human being, I had nothing to lose.
How important was it to you to win this title ? It meant a lot to me for sure. I had imagined Carissa getting six and then Layne and I on seven and it was all a bit too close for comfort. So I had to make sure I could get to eight first haha, otherwise I could see Carissa getting six and then going on a tear and winning three more titles after that. It was definitely a moment to dig deep and really try to take control of my legacy at that point.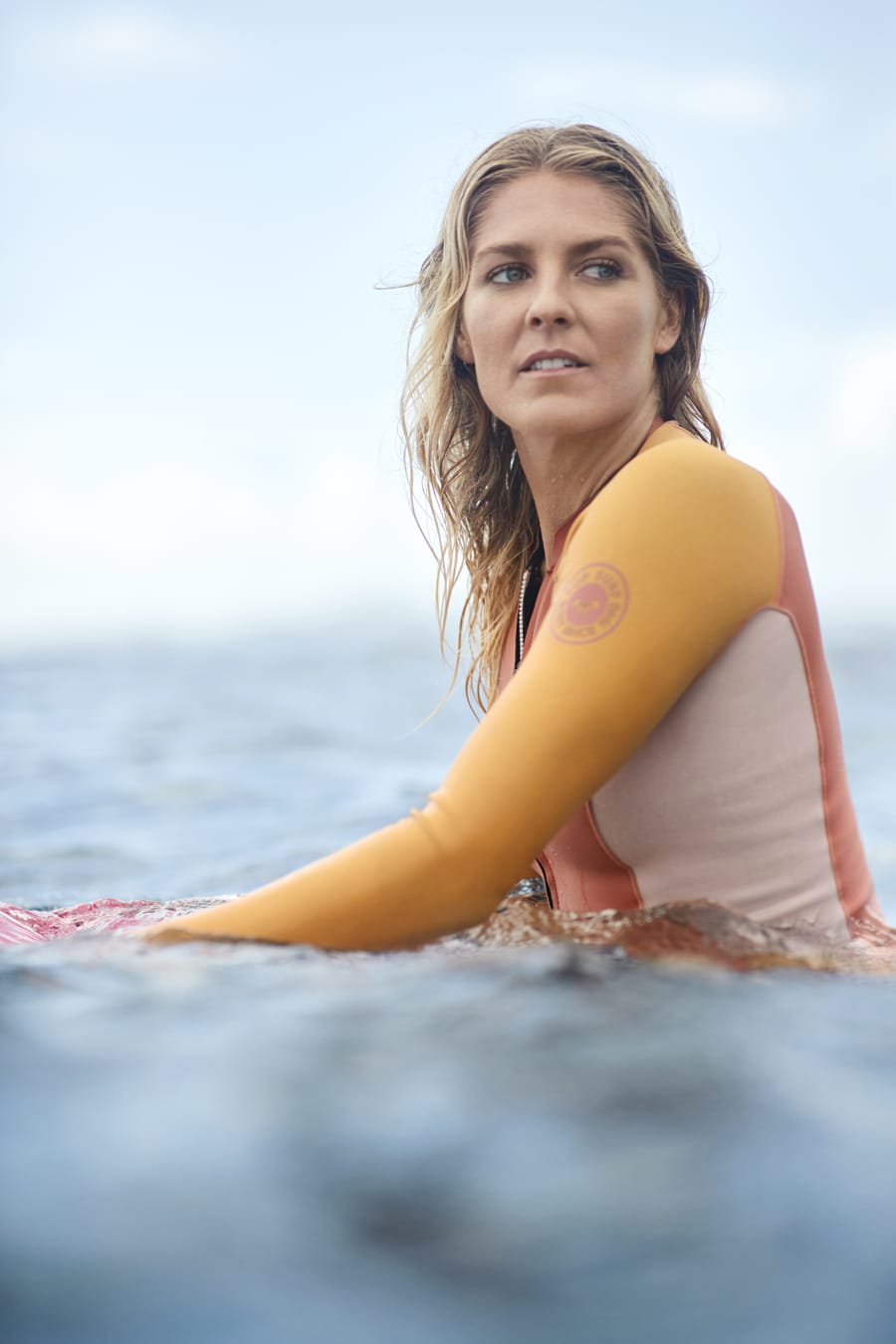 Steph has been a Roxy ambassador since 2013. Roxy / Heywood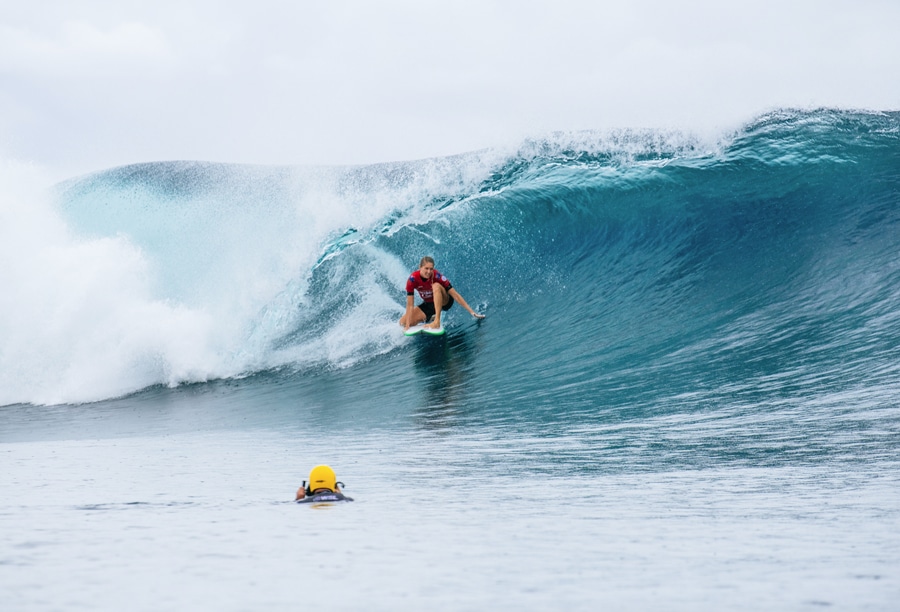 It's an amazing feat, what do you put your success down to? I had strong intentions to win. I spent the three weeks leading into the finals day, training hard, recovering well, eating perfectly and using very positive internal dialogue so when I showed up on finals day, i wasn't even nervous, just excited to do my best.
The ups and downs of being on the World Tour must take their toll, so what has this year been like for you? Plenty of ups and downs this year but these are always the seasons that you learn the most about yourself, how you handle the downs and then the winning moments feel more rewarding than ever!
How hard has your training regime been this year ? I was a bit too relaxed in the early parts of the season and then I really stepped it up toward the end which taught me a valuable lesson that the extra training around the surfing is crucial for performing at your best…you can't just cruise to win, so I went hard on the leg strength and cardio leading into the finals.
What did you think of WSL's contest format this year ? I understand the frustrations of the new format from the surfers point of view, so many cuts throughout the season is tough but I also see how the WSL needed to add more excitement and drama to mid parts of the season and all the way to having the champions crowned on the same day has been a great business move to have as many fans engaged the whole season all the way top the last day.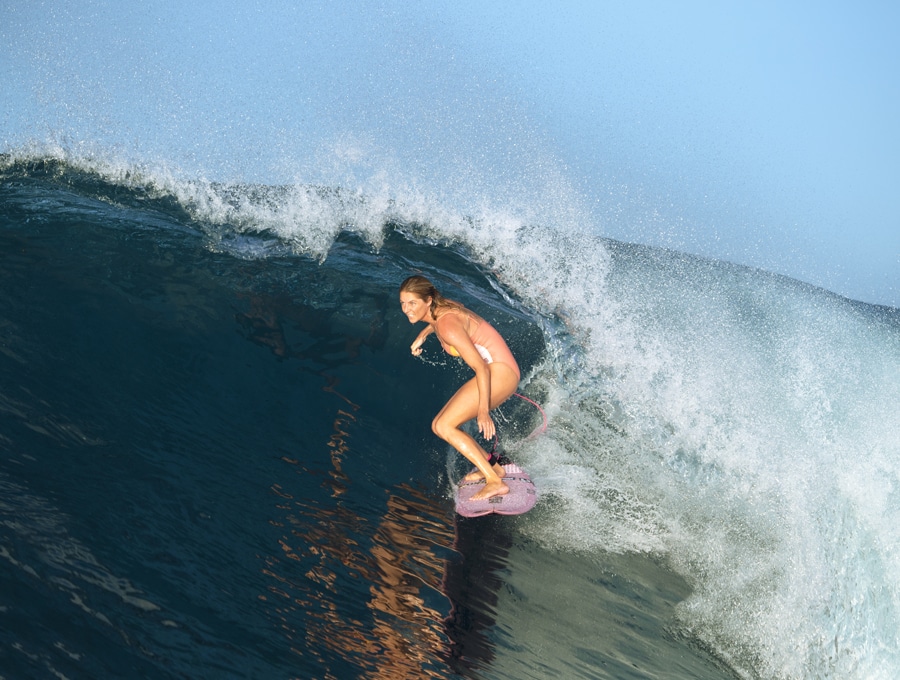 Steph is an inspiration to girls all over the world. Heywood / Pop Surf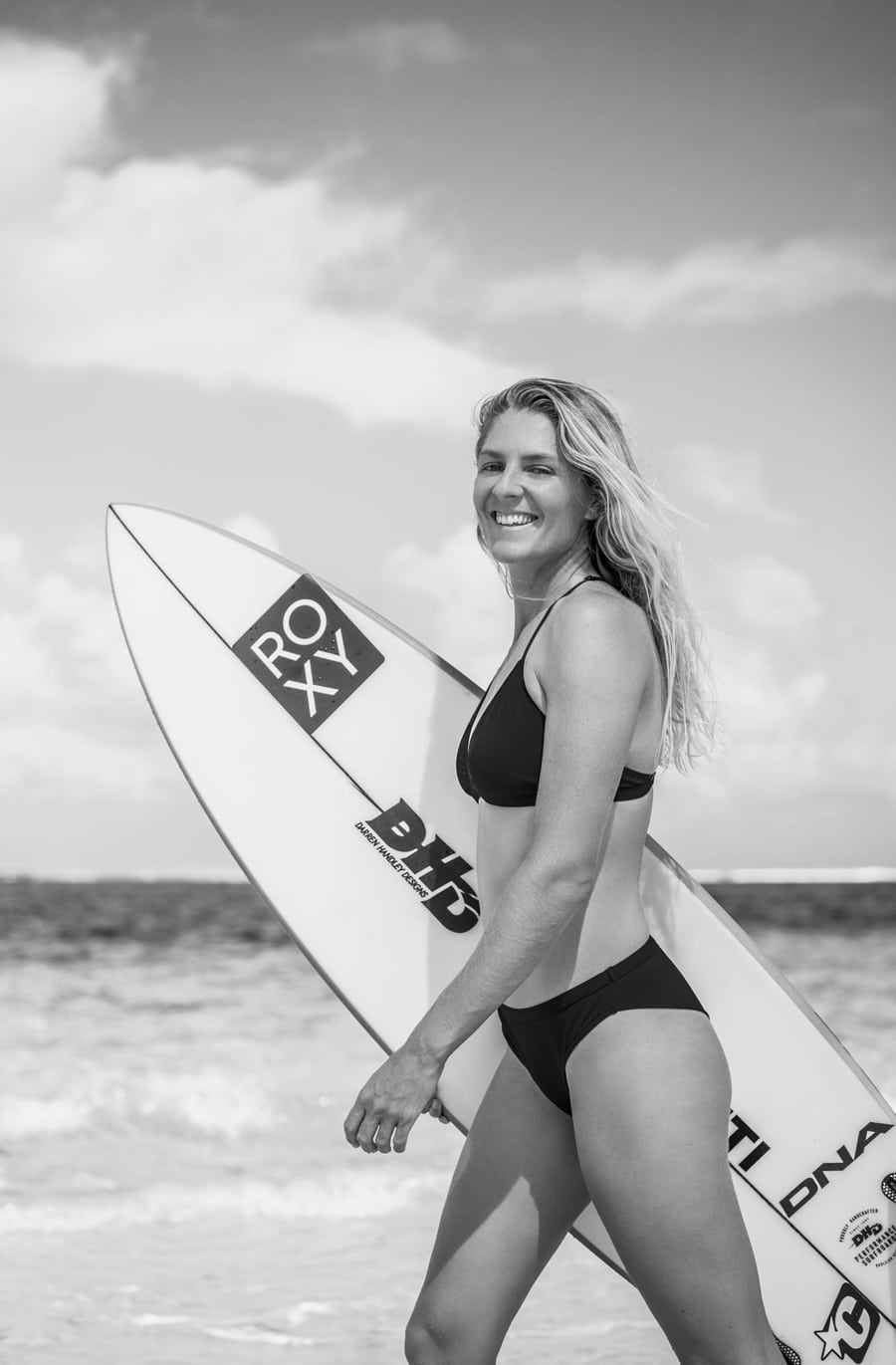 Happy Gilmore.  Lutton /Pop Surf
What are you going to do next? Chill out and relax, or do you think you will do a Kelly and surf on the Tour until you're 50 ? I have a few new goals on the tour now that will keep me hanging around for a while so i'm not sure i'll make it to 50 but there's as few events that I haven't won and i'd really love to.
What words of encouragement do you have to the young female surfers who want to follow in your shoes ?
Fall in love with being challenged, enjoy the wins and losses, never underestimate yourself and have fun!
Stephanie Gilmore had to fight from behind all season and into Finals Day to break the record for most world titles won by a woman, 8! Check out this new video from WSL on Steph's 2022 journey to her world championship win. "I've won a lot titles in different ways and this to be honest, was the best win I've had," said an emotional Steph after her win.
Steph makes the cover of the new SurfGirl magazine, we're stoked to have her on our front cover.