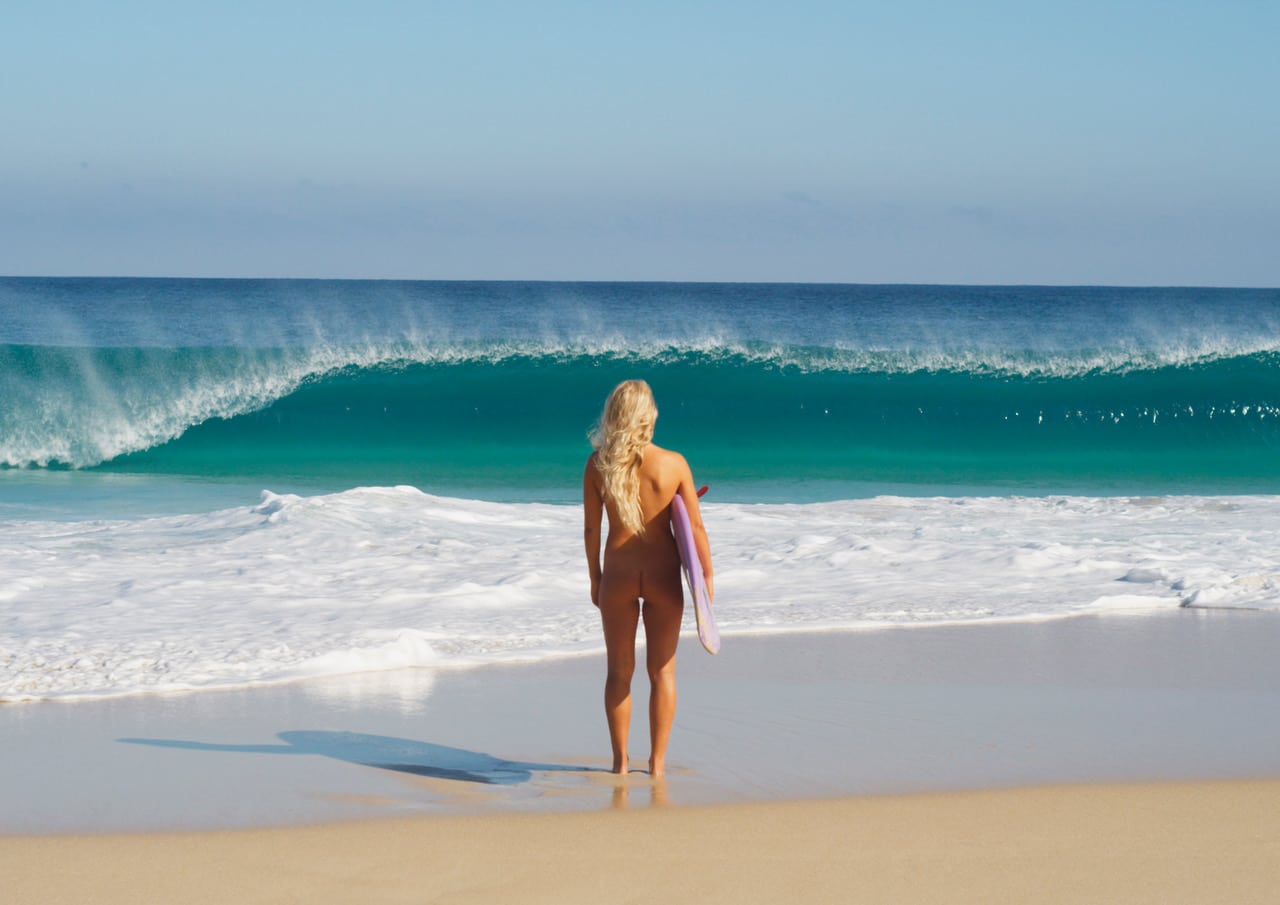 Australian artist and professional surfer, Felicity Palmateer (28, Perth, WA) is excited to announce the release of her latest artistic endeavour, "Skin Deep".
"Skin Deep" is a truly avant-garde audio-visual performance art project that meshes Palmateer's two great life-long passions; art and surfing.
In "Skin Deep", Palmateer explores her own interpretation of what it means to be free.
By stripping down and riding waves in remote and idyllic locations, Palmateer undertakes a journey towards uninhibited self-expression. She is a lady, alone and at home in the sea, doing something she loves.
She is exploring her own definition of what it means to be "me".
https://www.youtube.com/watch?v=5gULUn4MzXU&has_verified=1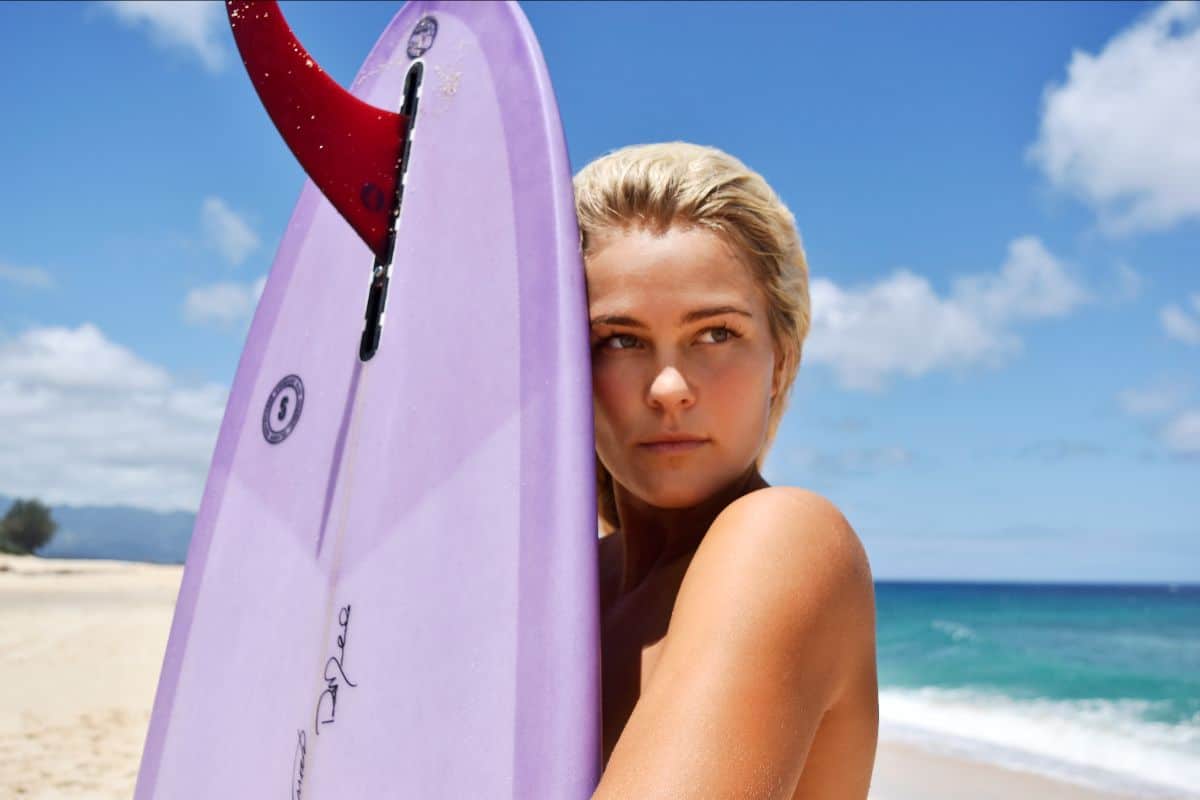 "What began as a rather simple yet scary and exciting idea, has transformed into something far more cathartic, beautiful and challenging than I dreamed," explains Palmateer.
"The process was incredibly empowering. By embracing my femininity it helped immensely with my self-esteem and self acceptance."
"The ocean has been my playground, it has shaped my life since I was young; as has art."
"I use both surfing and art as forms of meditation, motivation and as escapism. I feel most comfortable when I'm either in the water surfing, or creating."
"To be able to intertwine art and surfing in such an intimate way in a project like Skin Deep has been so satisfying."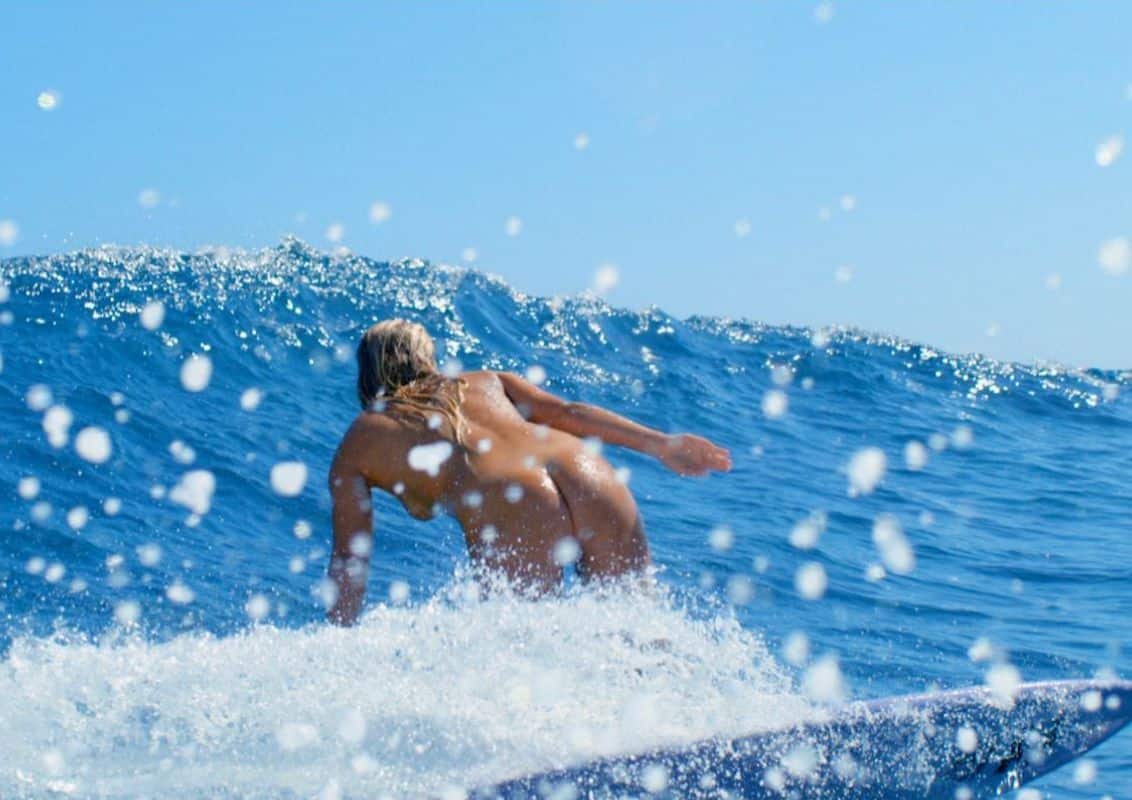 The Skin Deep project, conceptualised by Palmateer and brought to life with the help of a small team of professional film makers, has a production timeline of nearly three years.
Locations include Fiji, Hawaii, the south and north-west coasts of Western Australia and Northern New South Wales (AUS).
State-of the-art Phantom cameras were used to capture many of Skin Deep's most hypnotic moments and hours of RED EPIC and drone aerial footage were accumulated, then edited to the resulting four-minutes of captivating vision.
While certain beaches, backdrops and coastal formations may be recognisable, other locations were chosen for their remoteness and unspoiled, natural beauty. There were many logistical hurdles to consider during production.
Explains Skin Deep Producer, Johnathan "JJ" Jenkins: "Many of the accessible surf zones we considered are populated year-round so finding ideal locations and accounting for weather and waves was very tricky."
"Another big component of this production was secrecy. It was essential we sort trusted, professional operators. Not only to ensure Felicity could feel comfortable performing, but so that we could travel discreetly to particularly special areas and avoid people, other cameras and crowds."
Art and surfing are the two driving forces that have steered Palmateer's life. Her father, Warrick, taught Felicity to surf and himself is an acclaimed ceramist. His most recent exhibit Confluence premiered at the John Curtin Gallery in Perth, Western Australia in late 2018. Felicity's mother, Pauline, studied fashion design.
Prior to the pandemic and Covid-19 related restrictions, a visual arts component of Skin Deep was planned with exhibits intended to be held domestically in Australia and Internationally.
For now, Skin Deep is being made available on Vimeo for AU$5.00