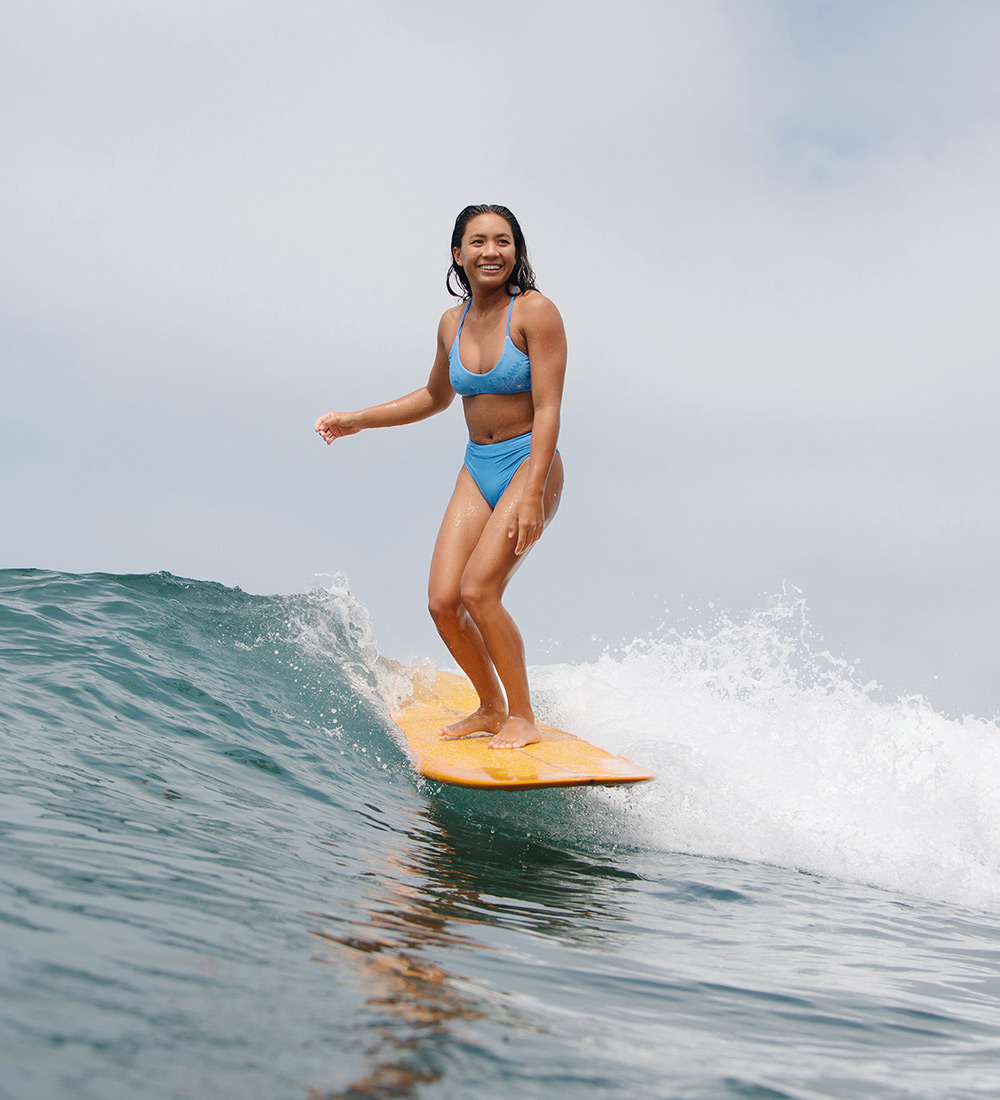 Salty Crew
Founded in San Diego in 2014, the Salty Crew started as a movement, inspired by and highlighting that local crew of surfers, fishermen, friends and family. The Crew has had an unrivalled amount of support from the action sports lovers. A brand built for those whose lifestyles inspire and are inspired by those who find refuge in the sea.
The new swimwear line is flattering and functional. Design to be worn in the waves and the ocean depths. For those who find beauty in the sea and feel beautiful in the sea. Inspired by, obsessed with, and drawn to the sea.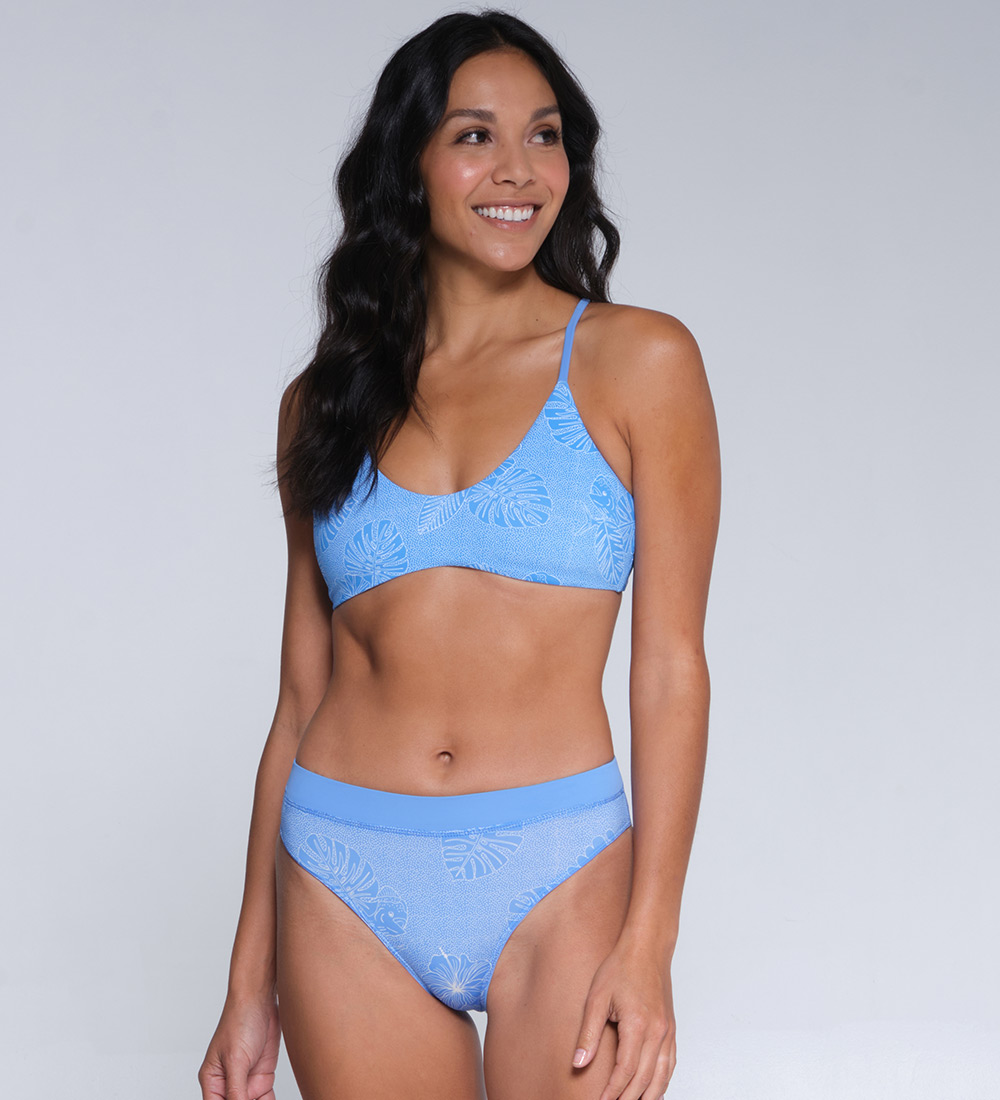 Tandem Reversible Bikini, Top £50 / Bottom £45
This reversible bikini features a slightly low-cut bikini top with an adjustable drawstring at the back and high-waisted panties that provide good support. Tropical pattern on one side, plain color on the other one: the Tandem Reversible Bikini is available in several colorways for mix & match.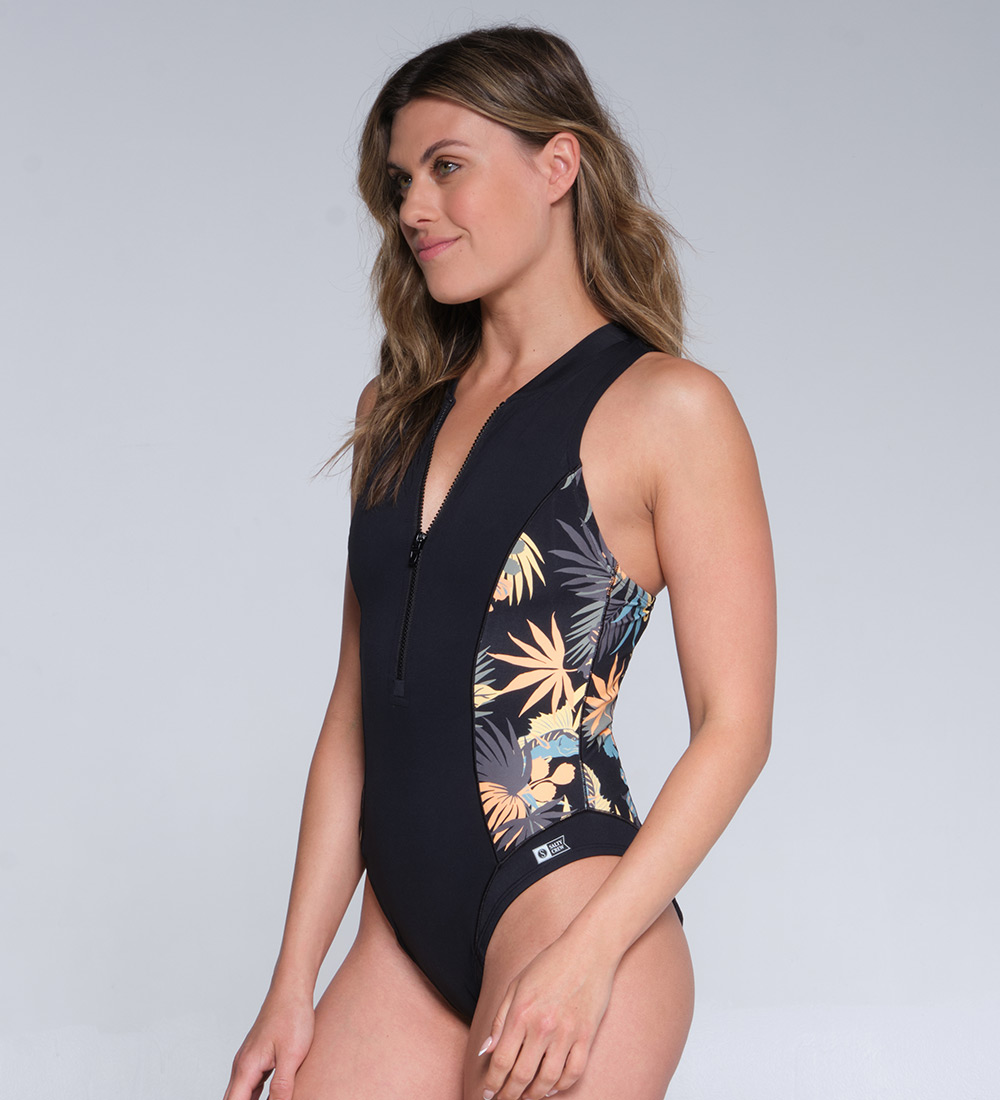 Static Tank One Piece, £71.95
The Static Tank One Piece features UPF 40+ sun protection and quick dry fabrication with zipper front closure and a cheeky fit bottom. It has label at front leg and screen print at back neck. Available in sizes XS-XL.