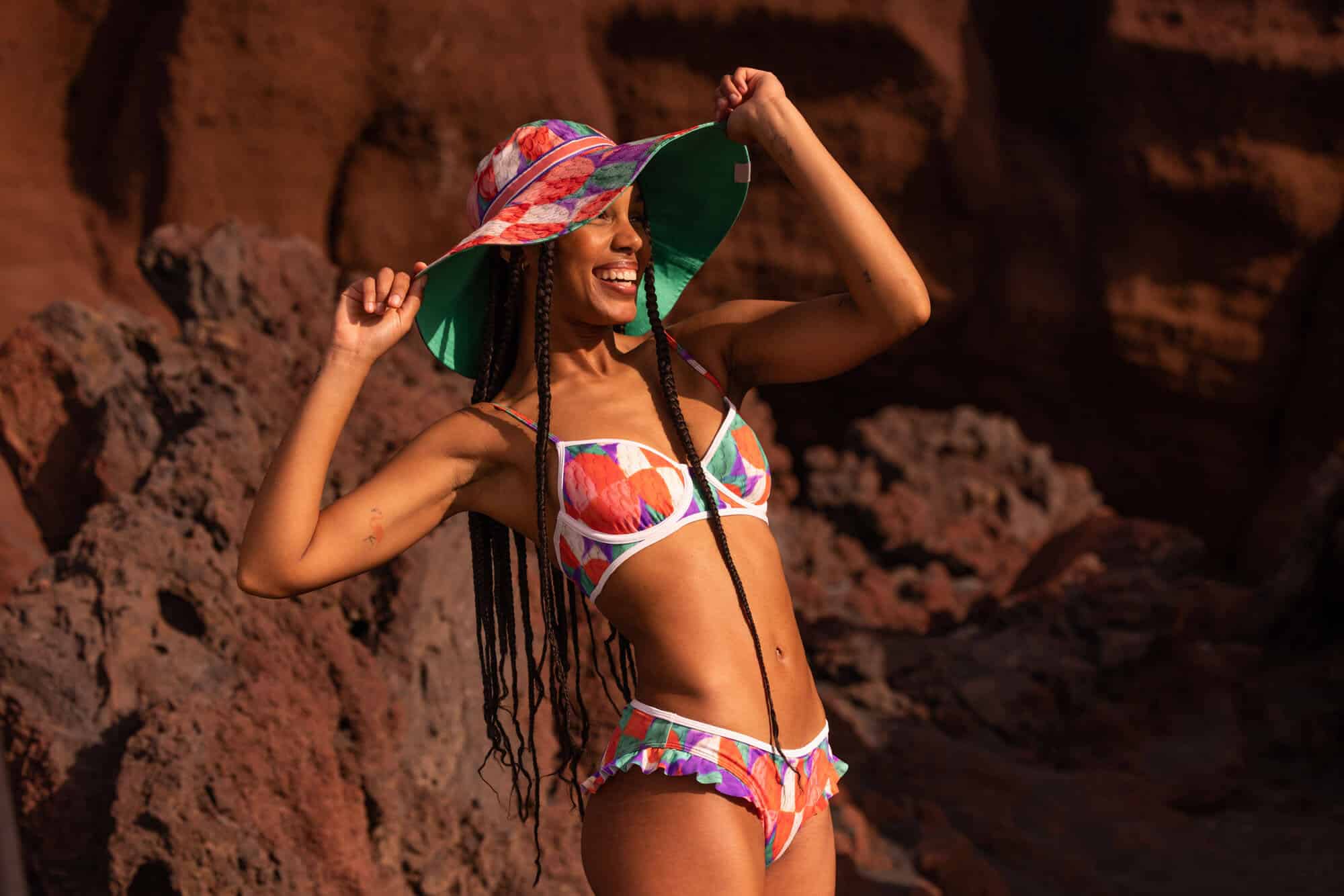 It is with great pride that ROXY unveils its latest collection, a collaborative effort with acclaimed Haitian-Italian designer Stella Jean. The vibrant summer line celebrates tradition and creativity in fashion from the streets of Rome and the beaches of France to the forests of Madagascar.
With love.
WOMEN, HAND IN HAND
Born from deep aqua waters, lush emerald forests and vibrant terracotta cliffs, this line dives deeply into the nature that surrounds the women of this project.
Stella Jean, a designer, creative mind, and humanitarian, living at the intersection between Italian and Haitian culture.
A wonderful group of female artisans on the island of Madagascar, dedicated to maintaining the tradition around raphia and supporting one another.
And ROXY, the spirit of female adventure seekers, mountain lovers and wave chasers.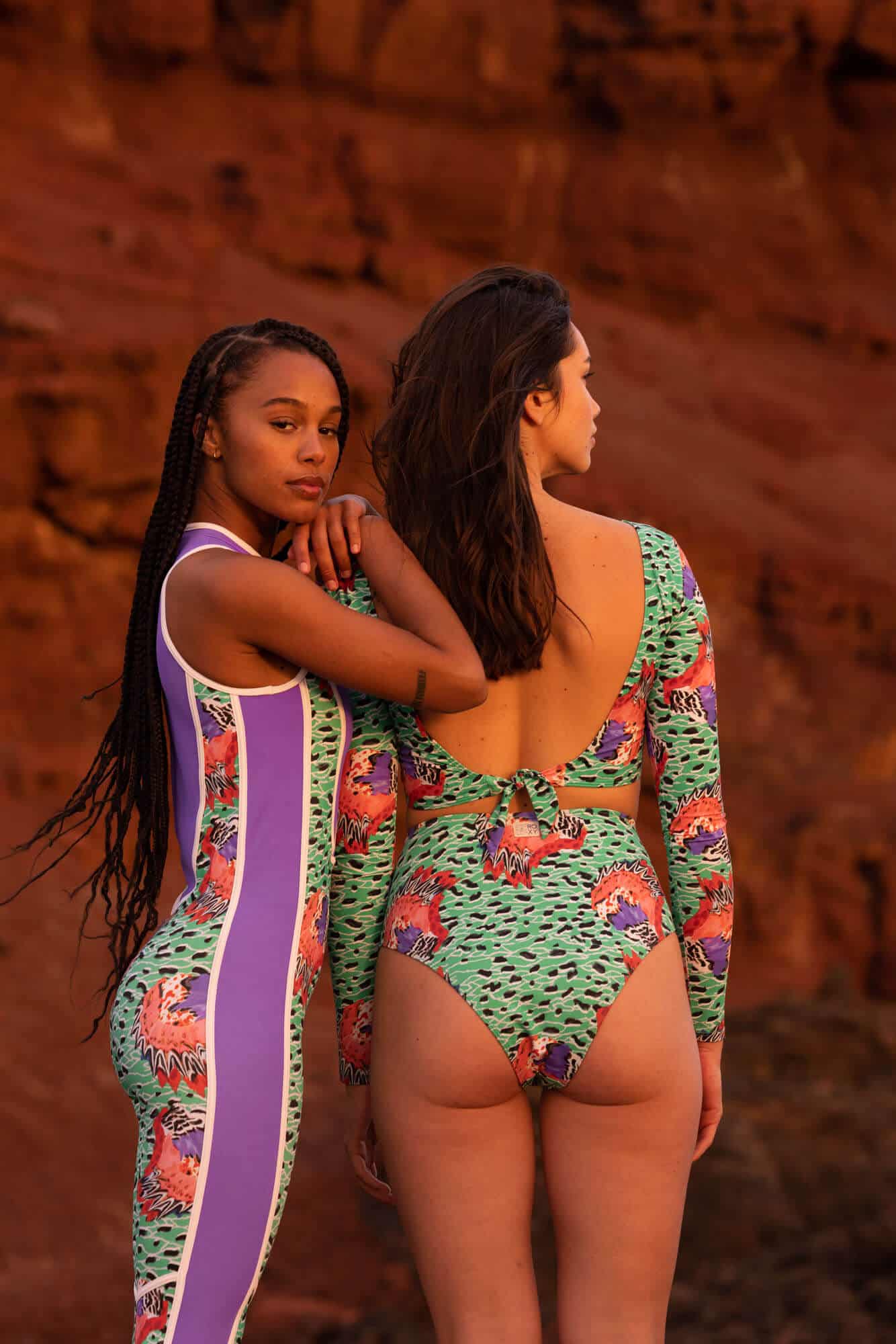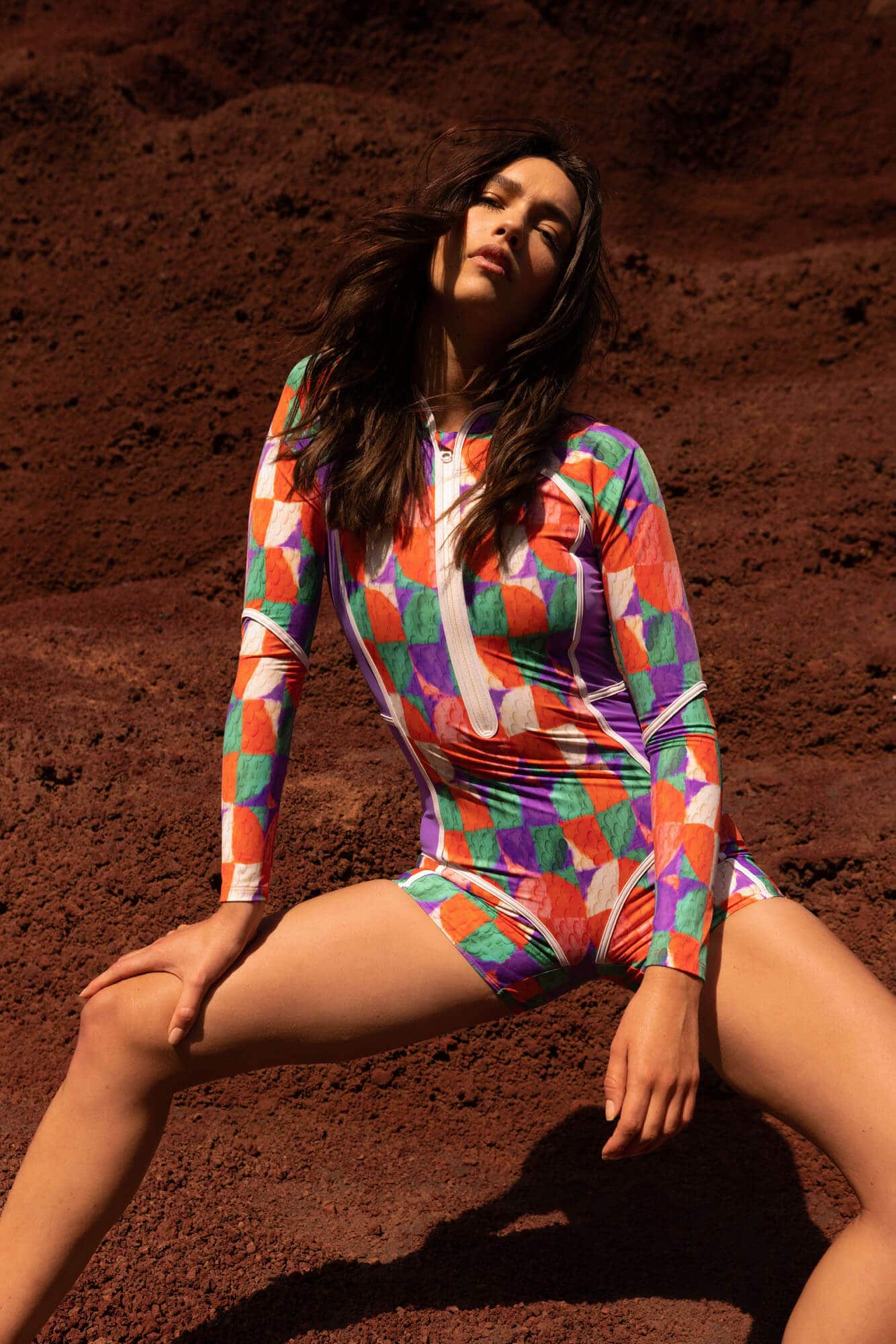 VIBRANT, CHEERFUL, REAL

The line – which includes various swim styles, footwear and accessories – is the perfect introduction to warmer months. With comfort at heart, this collection offers a myriad of styles and 2 main prints that lend themselves to endless combinations.
The footwear draws inspiration from the beach yet is infused with an air of contemporary fashion.
And, at the heart of this collection, a bag. Bold, colourful, woven from the hands of female artisans in Antananarivo, Madagascar, individuals dedicated to the craft of raphia, carrying on their land's timeless art in doing so.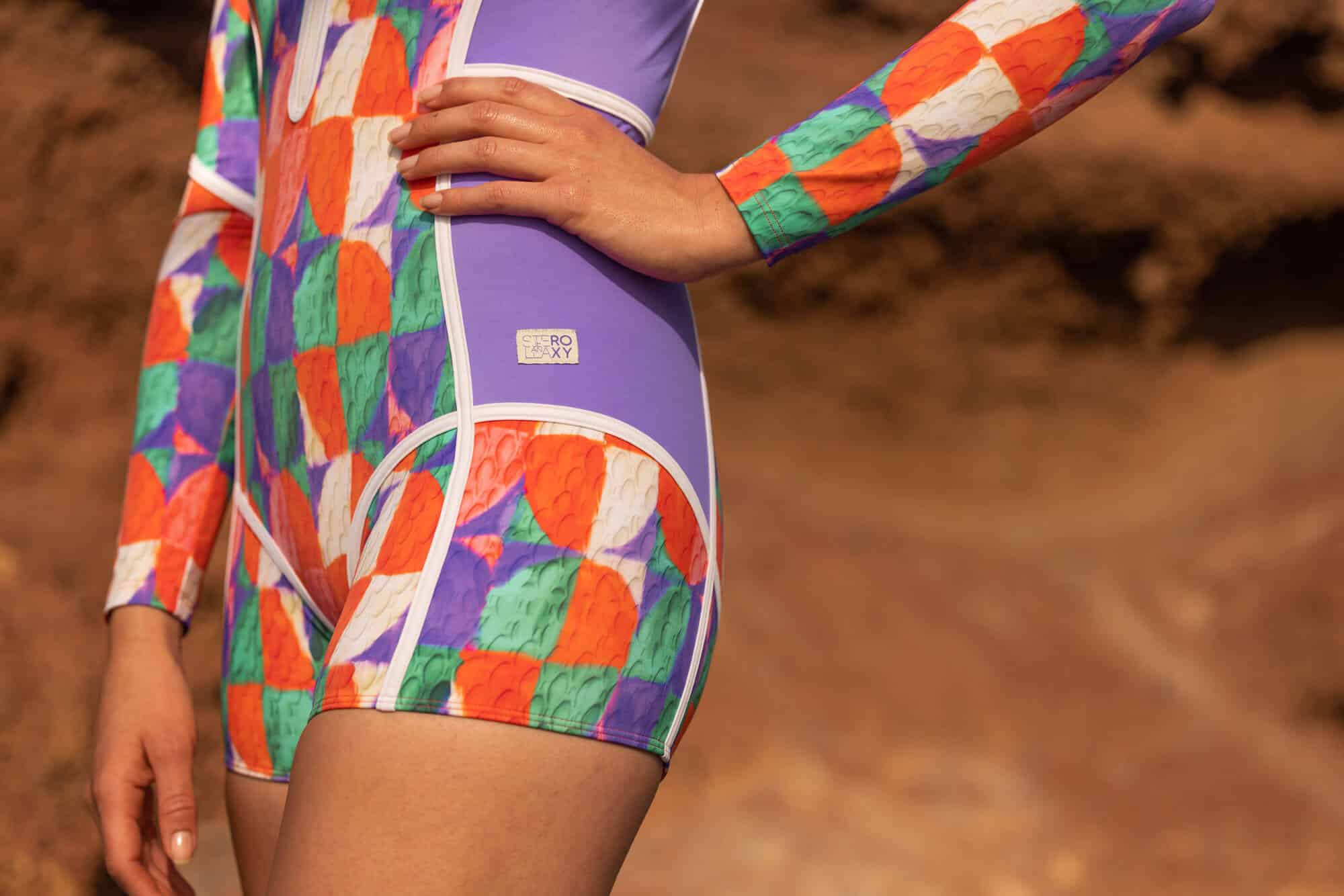 The participation of these artisans is an integrant part of Stella Jean's efforts to shine a light on the know-how of women across the world. A United Nations Goodwill Ambassador, the designer created Laboratorio delle Nazioni, a business model and sustainable development platform that helps build cultural bridges between women across the world. Through it, she has worked with women from Burkina Faso, Peru, Kirgizstan, Benin, Haiti, and many more over the years, honoring the centuries of tradition these artists are so dedicated to in the process.
Building these cross-cultural relationships paves the way for incredible exchange; it is a humbling and rewarding experience. The opportunity to highlight the craft of these fantastic and talented Malagasy women is a true honour that I was thrilled to share with the team at ROXY. Through an exchange of skills my goal is to strengthen the determination of the Malagasy female artisans, to keep their community and their extraordinary – but mostly unknown – traditions alive, repositioning them on the map in a geographical, emotional and economic level . The promotion and adoption of their craft allows them to free themselves from welfare policy, to organize themselves into micro-enterprises and in so doing, to build their own autonomy
The collection is deeply infused with dedication to our natural playground. It is eco-conscious, made using recycled nylon, durable fabrics that will sustain chlorine and sunscreen use for a fashion that lives through the years. The raphia is sourced respectfully in a process similar to pruning, then dyed with pigments limiting impact on our planet and the people that inhabit it.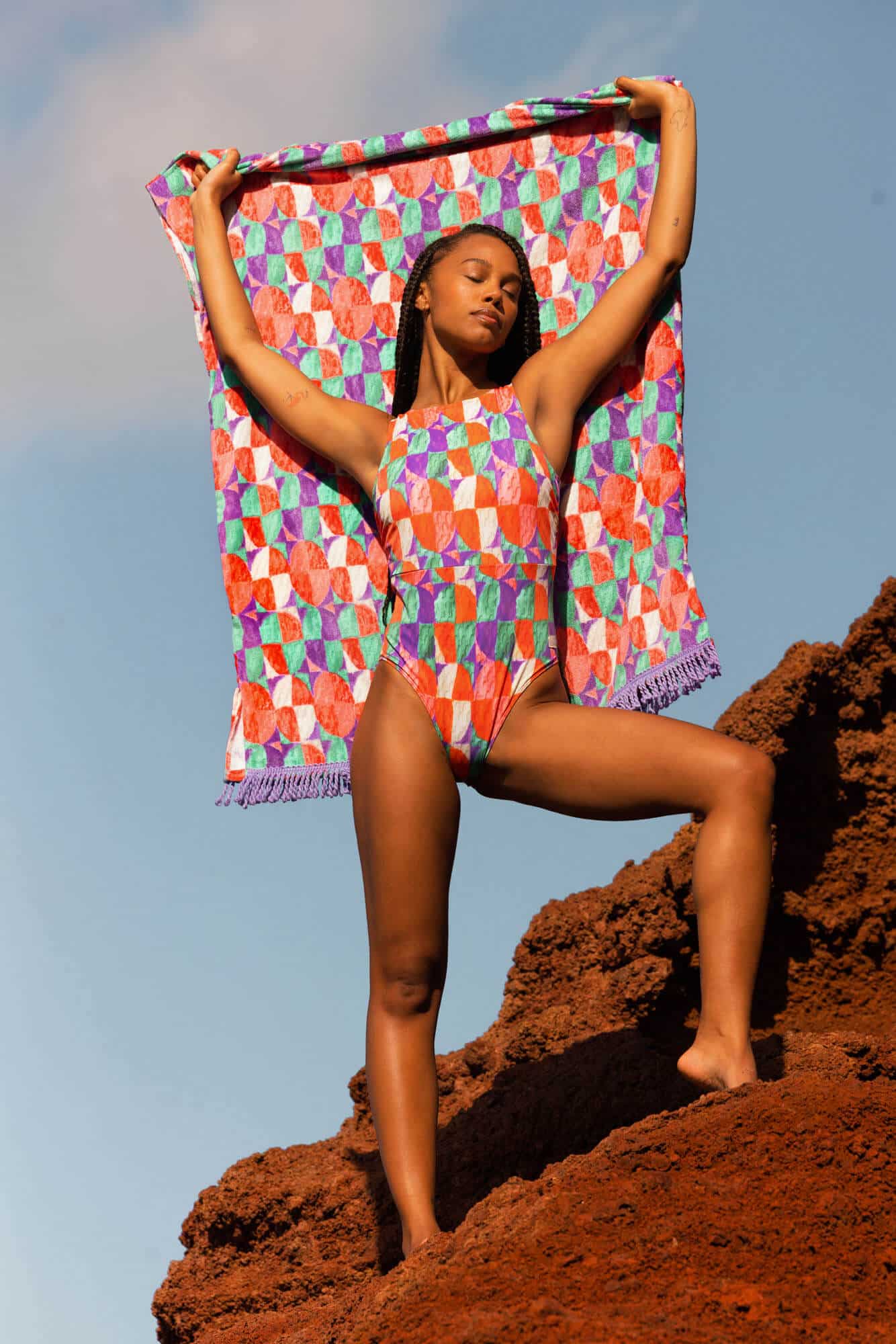 Stella's boundless creativity and enthusiasm for design has a galvanizing effect on all those around her.  This energy is matched only by her passion to collaborate with, honor, and support artisans around the globe by partnering with them on each collection.  Her authenticity in all that she pursues is what I truly respect and is the reason why she has ROXY's heart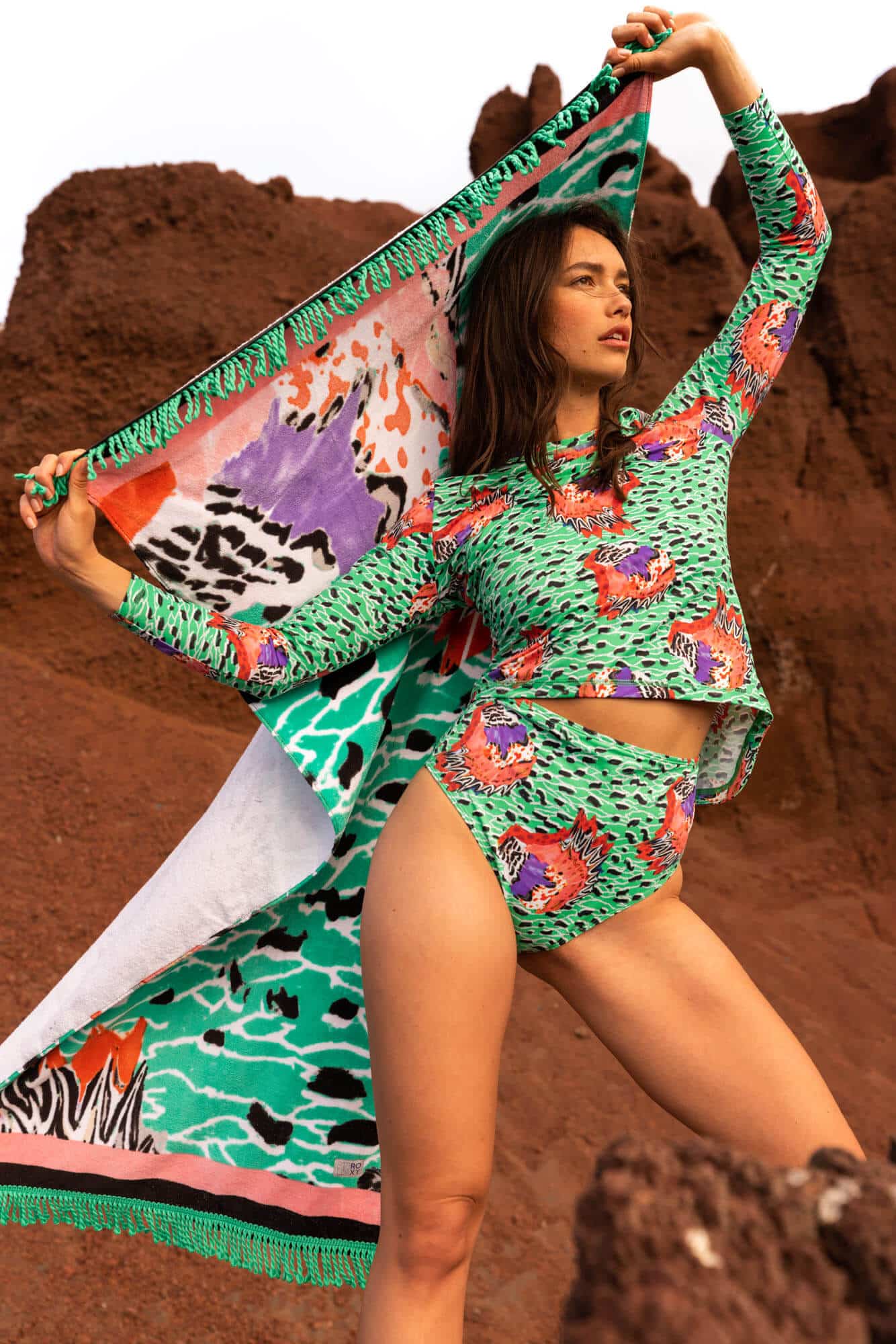 ABOUT STELLA
Roman by way of an Italian father with a Haitian mother, Stella represents an intersecting point between two seemingly opposite cultures, a cultural distillate and a cross-border fertilization project that she has chosen to narrate through fashion. Throughout her decade-long career, Stella has worked with female artisans from across the world (from Kyrgystan and Kenya to Peru and, Syria among many others), helping shine a broader light on their expertise and craft. "The meeting of cultures, and the relative inclusiveness, is an irreversible choice to this very day. The point at which we could decide whether to deal with others different from us has already passed; the others are already part of us."
In December of 2021, Stella officially became a United Nations Goodwill Ambassador.
ABOUT ROXY
ROXY, a brand of Boardriders, Inc., has been celebrating the power of women to make waves and move mountains since 1990. The first and only exclusively female global action sports brand, ROXY specializes in the development and design of trend-leading, technically innovative lifestyle and performance wear inspired by the Mountain & the Wave. By creating first-of-its-kind products designed for surfing, winter sports, fitness and yoga & cultivating a breed of female pioneers who changed the course of sport, ROXY has empowered all women to challenge the status quo in every arena of their lives.