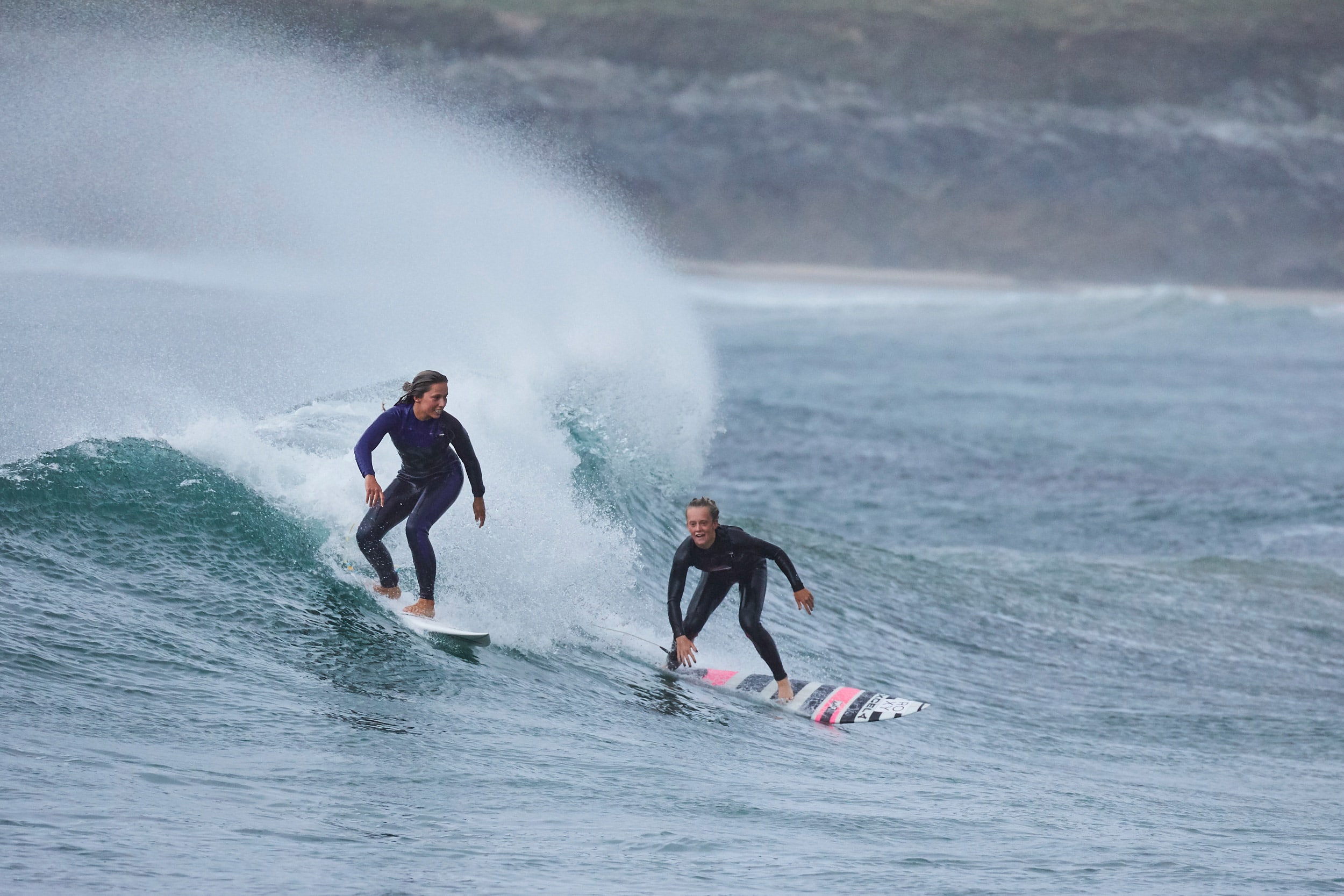 ROXY TEAM SCORE IN THE UK
During August a big storm came through and the Roxy team were in town to catch the swell in a sheltered location outside of Newquay. SurfGirl caught up with the girls.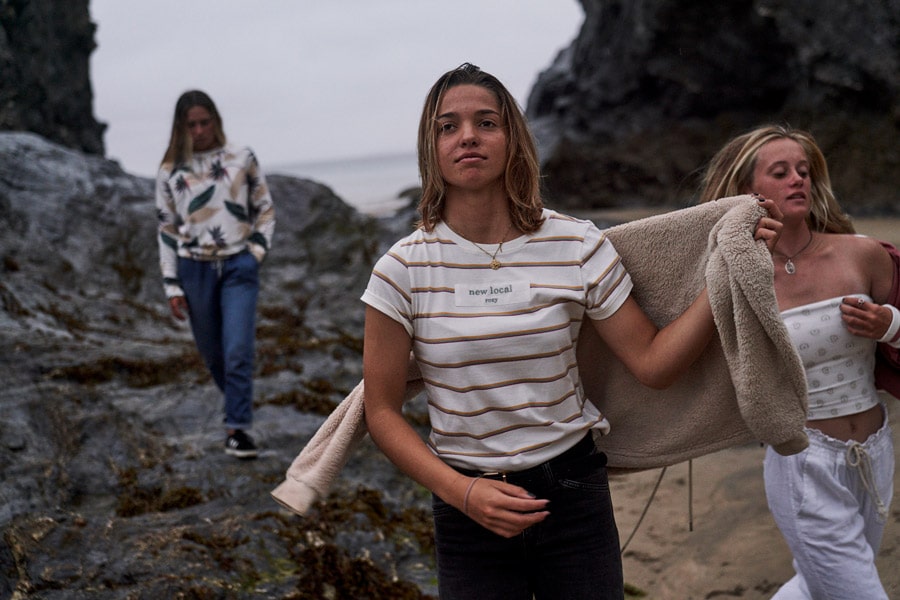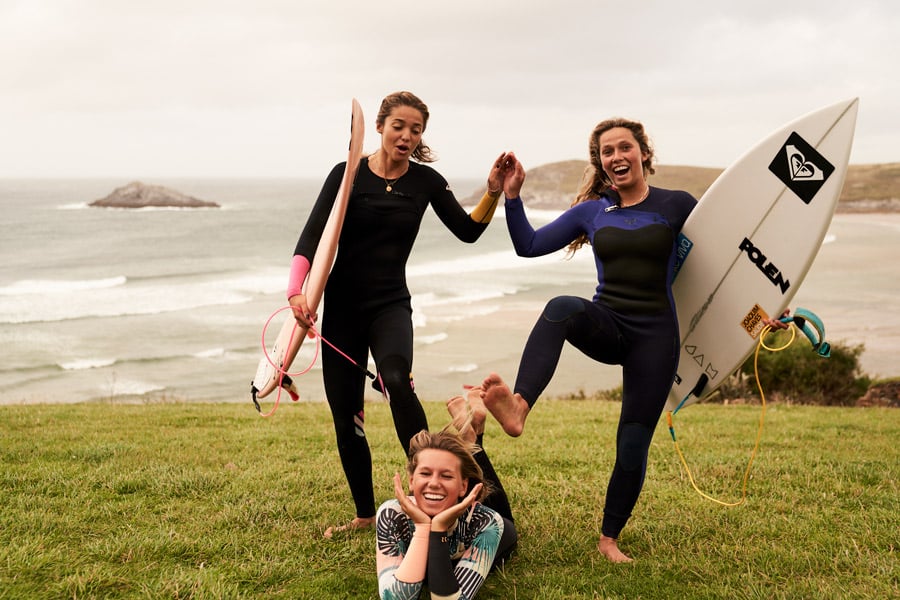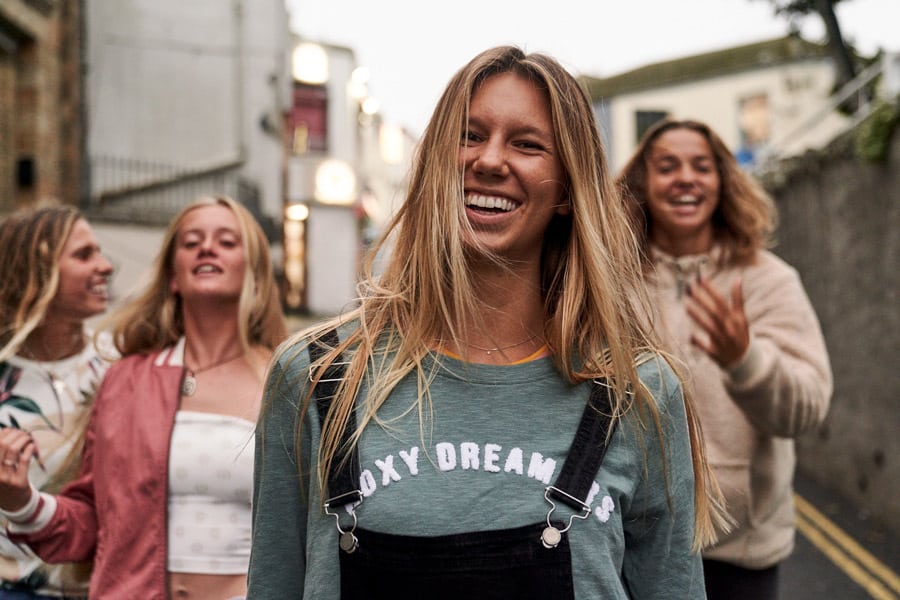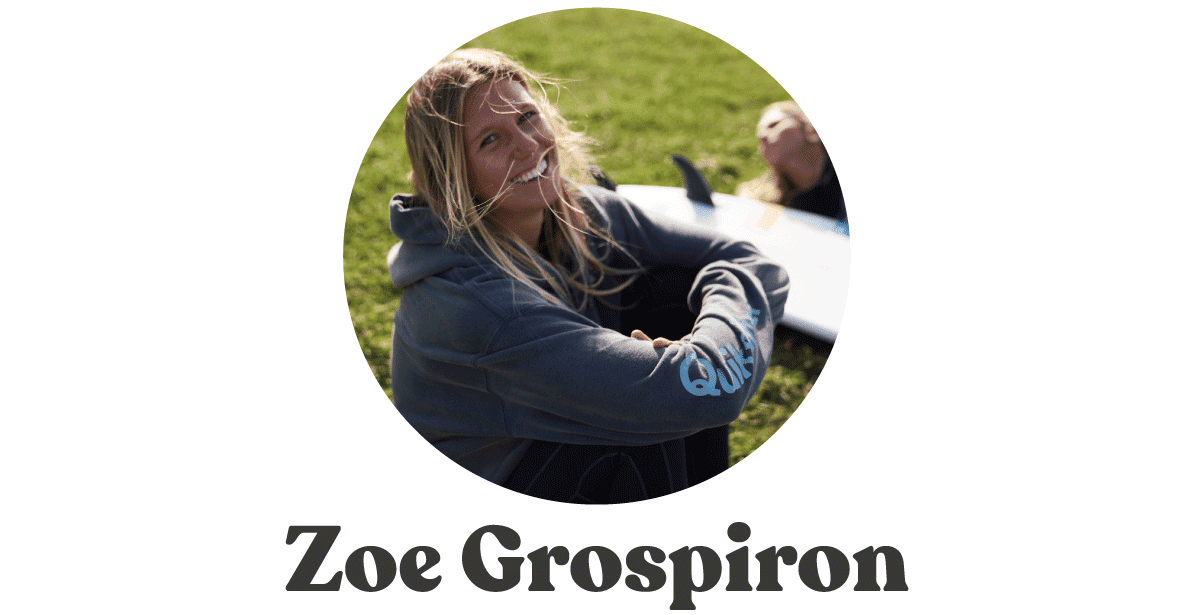 Zoe, where are you from and what's the surf like there?
I grew up in the French Alps and I moved to Biarritz and started surfing when I was 15 years old. I feel very lucky to live in the Basque Country because we have good waves all year long and we are able to surf on beach breaks or point breaks. And it's such a beautiful place…
 How did you like the Roxy trip to the UK? 
I loved it! We got some really good waves with the Roxy team and we had so much fun! We had a warm welcoming and good vibes during the trip. I enjoyed Newquay a lot.
What is your most memorable surfing moment this year?
My most memorable surfing moment this year was when I did my first International Longboard contest at Noosa! I was so impressed, excited, and happy at the same time. 
What are your plans for the rest of the year?
After the longboard contests this summer I go back to school. I am going to study business at Kedge Business School and am lucky enough to have the flexibility to study my degree and pursue my athletic career.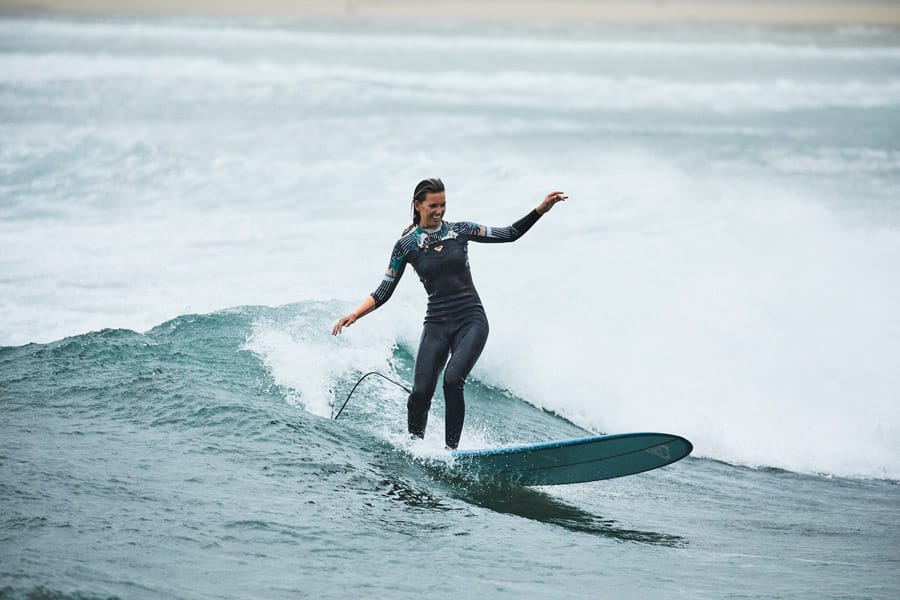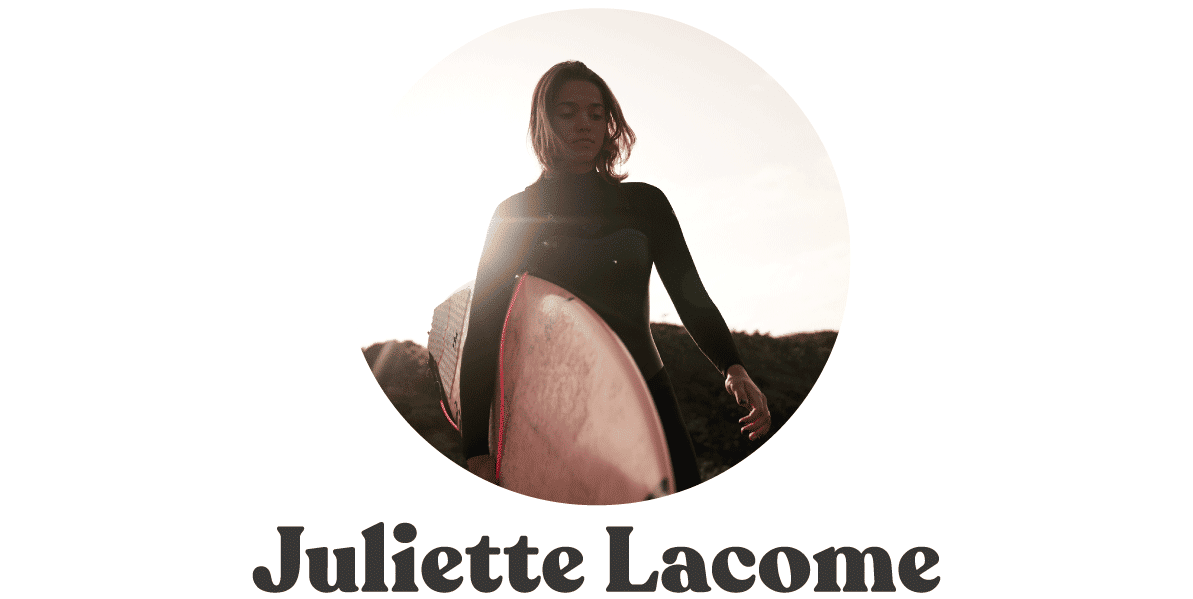 Juliette what's the surf like where you live?
I grew up in Biarritz where I started to surf. The waves are pretty good especially if you go up north in Hossegor, its like 20 minutes away by car from where I live and we have the best beach break there.
How did you like the Roxy trip to the UK?
It was such a fun trip, I  had the best crew to hang out with! Georgie and Ben took good care of us and the  waves were fun even if we had two days of storm. We had the opportunity to shoot with two, really talented photographers, Will Douglass and Jean Pierre Whitfield around Newquay. It was a lovely trip and hopefully I will be back again soon.
What's your favourite spot to surf in the world?
I would say that Bali is my favourite place to go on a trip but I really like surfing at home as it's where I feel the most comfortable.
What are your plans for the rest of this year?
Now I'm training at home but I have a few comps coming up soon. I've gotta win the last Junior if I want to qualify for the World Junior Championships in Taiwan so this last Junior is going to be one of the most important competitions for me this year. I will be representing France for the ISA world junior in California next October which I'm looking forward to. I think that when winter comes in France I will try to find somewhere warmer to go on a trip…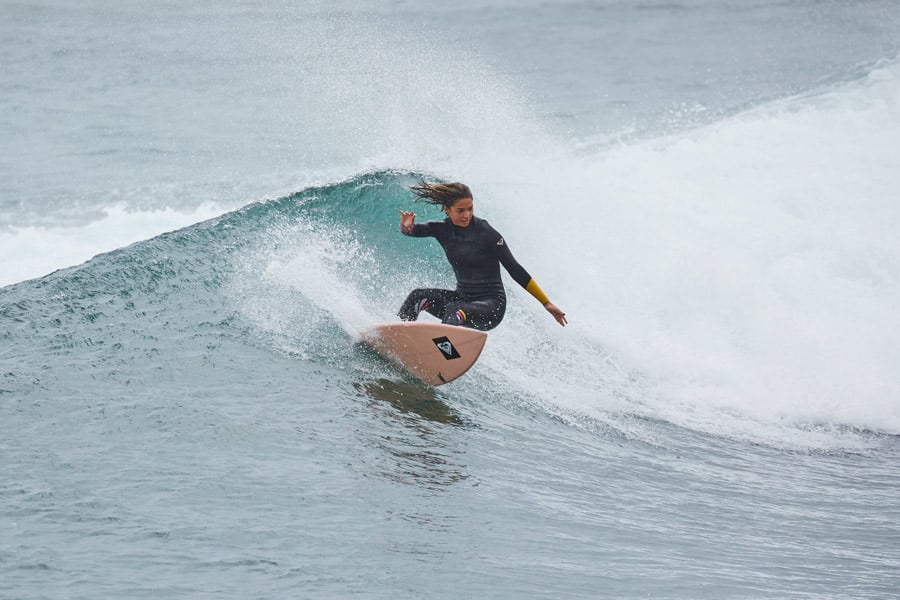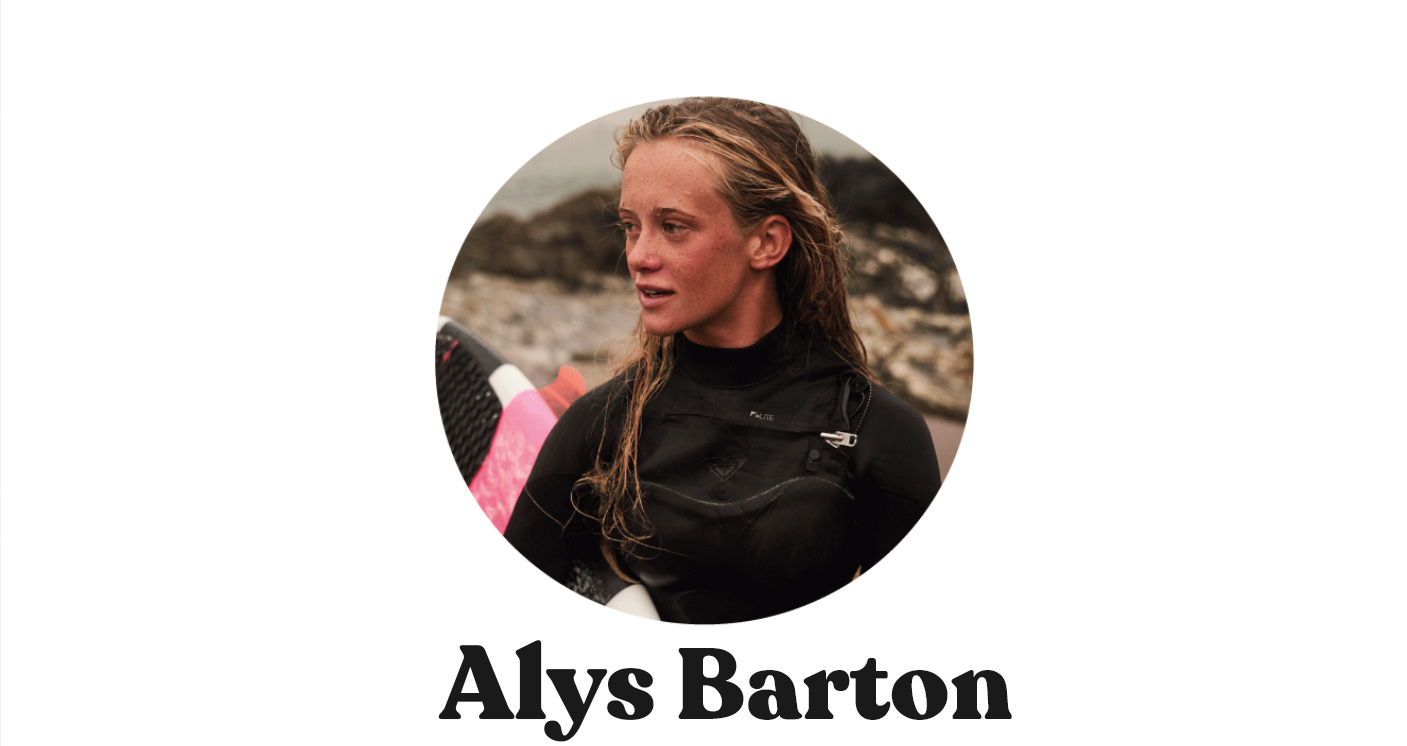 Alys tell us a bit about yourself?
I'm 15 years old and I currently live in Wales in a small village called Llanddewi it's located two minutes from my local beach Llangennith. This is my local surf beach and where I learnt to surf, and train daily. The waves can differ from being extremely poor and one foot onshore to six-foot offshore as well as many other conditions. It can be challenging but very fun.
What's it like to be sponsored by Roxy?
Being sponsored by Roxy is any girls dream and I am very very grateful to be on such an amazing team. Roxy is a community that brings together women all over the world and creates an amazing strong team of women that inspire others.
What's your favourite spot to surf?
My favourite spot at home is probably a local reef called Pete's Reef I have had many fun surfs at this break with my friends at home. However my favourite surf break is probably trestles 🙂 because it's such a fun break .
What goals have you set yourself?
I'm currently working on progressive surfing and technical ability as well as my long term competition goals, for example getting my highest possible ranking in the European Pro Junior Tour and my WSL QS rankings and winnings. My long term goal is to hopefully get a place on the Olympic team
If you could either swim underwater forever or fly like a bird which one would you prefer?
I would prefer to be able to fly like a bird so I could do massive airs, because the feeling of doing airs is very exciting.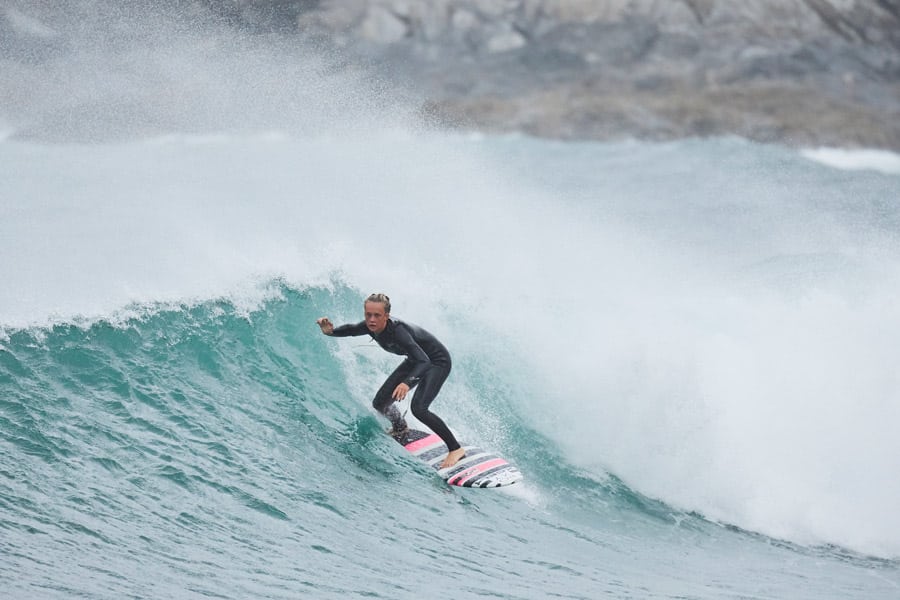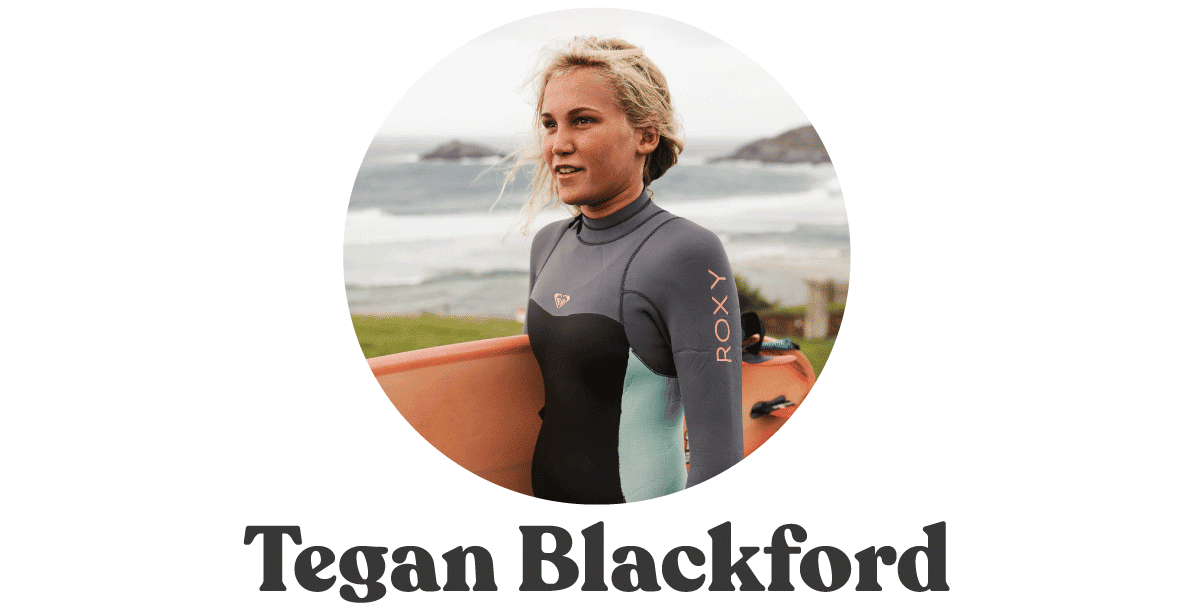 Tegan, where are you from?
I'm from Crantock, which is a small English coastal village on the north coast of Cornwall. I love living so close to the sea and that I can walk from my front door to the surf within five minutes. The surf is really good especially in the winter with sometimes only a handful of people out. 


How do you balance your surfing career and your school life?
I'm very lucky that my school are really supportive and allow me to surf every Wednesday afternoon and during games lessons. I also have quiet long holidays at school which I take advantage of to go abroad surfing.
What goals have you set yourself?
I would like to continue doing competitions in and out of the UK, but I would also like to catch loads of fun waves exploring new places, meeting new people and have fun with all my friends.

What's the coldest surf you've surfed in?
It would have to be a session at home in Cornwall last winter. The water was 8 degrees Celsius and the air temperature was below zero since it was snowing. I got a ice cream headache on the first duck dive and my hands were like icicles and went so blue. However the surf was pumping and the snow on the beach was so beautiful it made it worth it.
What's the best part about surfing?
I enjoy how every wave is different so it's never boring. You don't get that in any other sport so that's what makes surfing so special. Surfing also gives you a sense of freedom and release, nothing else seems to matter when you're out surfing. I love the point that you lock into the wave and you feel like you become at one with the waves flow. It's such a magic sensation which always keeps you paddling out for just 'one more wave!'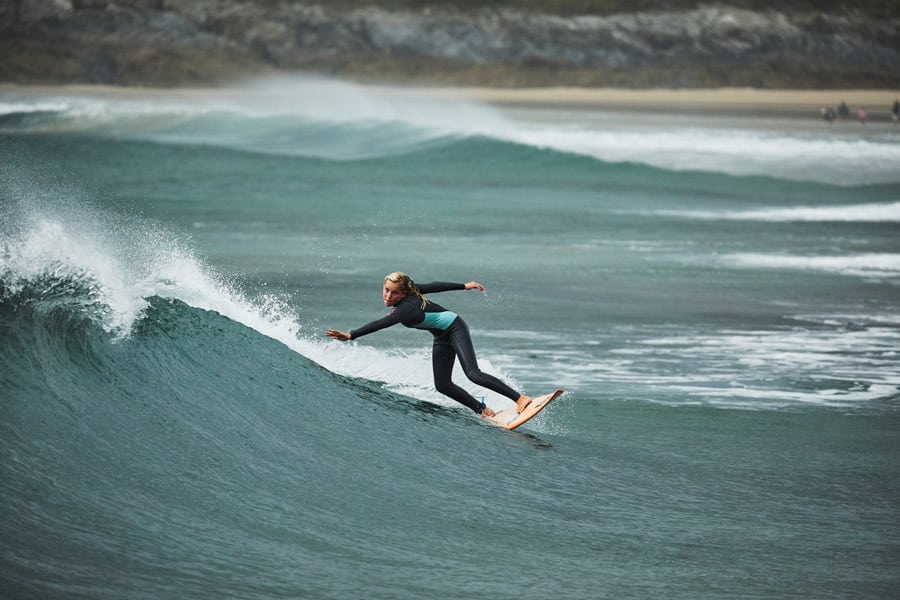 Photos courtesy @iwillphoto / @jeanpierre_whitfield