You called us cute?
Wait 'till you see what cute looks like in our world.
FIGHTING THE STATUS QUO
For the past 30 years, ROXY has been entirely dedicated to supporting women on waves, on slopes and in their daily lives. But three decades of empowerment didn't come without challenges.
Over the years, ROXY and female riders have had to face the reality of clichés and stereotypical views. But who said these opinions needed to be a weight to bear?
With this in mind, we have decided to reclaim being cute and are encouraging women to do the same.
REDEFINING CUTE

Today, we are proud to launch "
Welcome to the New Cute
", a campaign that aims at
breaking clichés
and claiming ownership over a word too often thrown around when it comes to female athletes. This new campaign encompasses nine brand films and print headlines, taking long-held perceptions and blowing them wide open.
Narrated by 2x Longboard World Champion Kelia Moniz and featuring the likes of 7x Surfing world Champion Stephanie Gilmore, 4x Surfing World Champion Lisa Andersen and Olympic Gold Medalists Chloe Kim & Torah Bright, the video highlights the many layers of the life of a professional boardrider, from stumbles, wipeouts and broken teeth to barrels, victories and world titles.
The campaign fosters empowerment in a self-assured manner, acknowledging the strength of female board athletes and a different view of their world.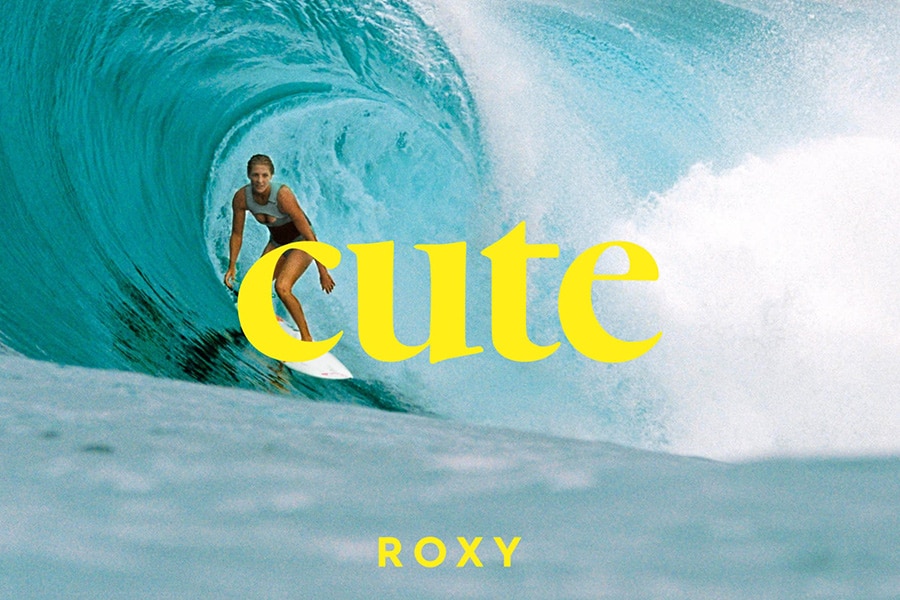 JOIN THE CONVERSATION
And
this doesn't stop at female riders.
With this campaign, the brand hopes to encourage all girls and women to challenge perceptions and to seize the opportunity to stand up for who they truly are by taking to social media and putting into words what being
Cute
means in their lives.
Join the conversion as of June 2
nd
, 2021 and help us
#RedefineCute
You've called us cute. And sure, that's fair. We are cute.
Cute is sweet, kind, shy. But also, strong, brave…gnarly.
Our idea of cute is a little upside down.
Cute is saying, "I can do this… I got this." Cute is just going for it. And, it's ok if you fall.
Cute is winning a world title. Actually, scratch that. SEVEN world titles.
Cute is more than one thing, because we are more than one thing…
Here's to the next chapter of CUTE.