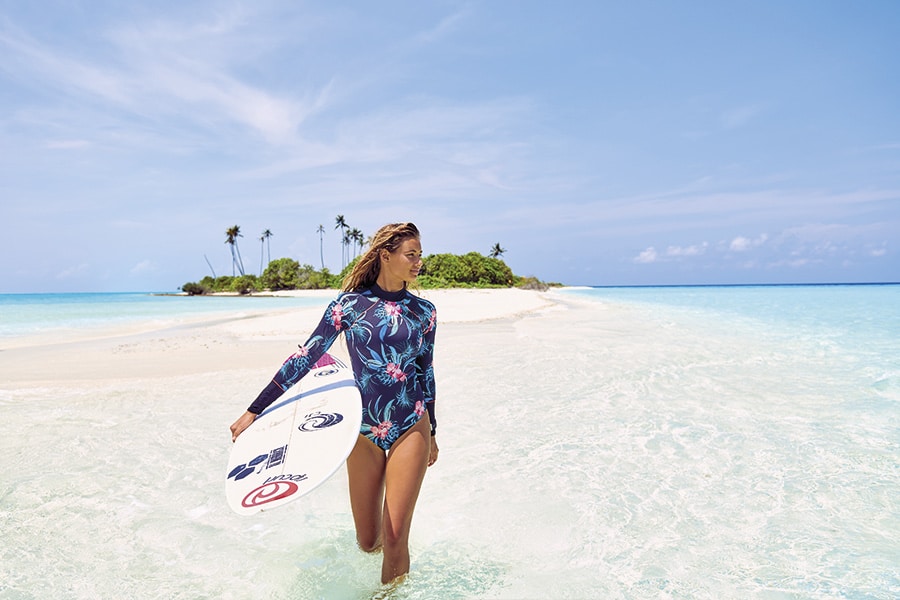 Rip Curl has packed performance, style, comfort and support into its Mirage bikini. Made with Xtra Life Lycra™ Italian material, compression fabrics and minimal seams, the Ultimate Mirage Swim is the ultimate in active and surfing swimwear. We had a chat with Head Designer Valerie Wieser.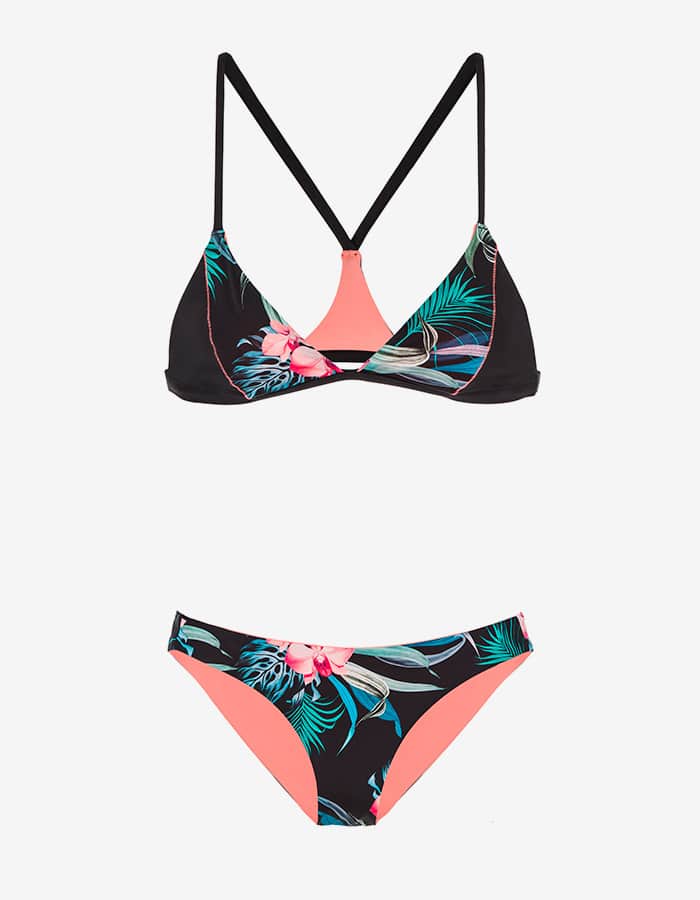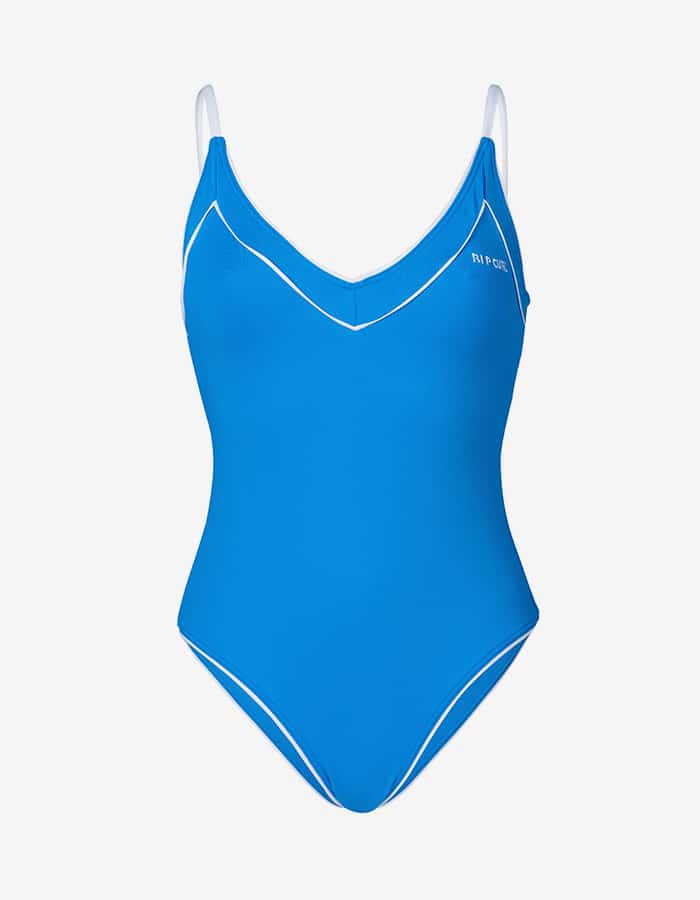 Valerie, what's new about the Mirage collection this summer?
For the last four seasons we've been researching fabric for a new surfing one-piece. We've been working on this new innovation with our Italian fabric supplier, and for this summer we have now developed a new nano microfiber for our Ultimate Mirage Swim. It's uses the thinnest polyamide thread, and creates a really dense and dynamic microfiber elastic. It's also really soft (like a silk) and very comfortable, so it ensures a perfect fit and high performance. The sand can't go through the fabric either. The Mirage Ultimate is a really unique one-piece.
It looks great – how well does it stay on in the surf?
The fit is the key. I've been working with our surf girls since we launched the Mirage bikini and we've studied the fit on our best surfers. For example, Tyler Wright loves the cross-back bra in big surf, while Alana Blanchard always asks for maximum support but with the feminine touch and deeper V-shape. Pauline Ado always makes good comments about the performance, such as whether the straps hurt after two hours in the water. With all this testing, we are making the best bikinis and swimsuits for surfing.