Brit surfer Peony Knight is in the Canaries, Tenerife, preparing for the first European WQS of the season. Peony's with her family and they sailed to the Canaries. Her dad, Matt, filmed her practising on the gnarly Canarian waves and needless to say Peony is absolutely ripping!
On the south coast of Tenerife, where we arrived after sailing from Madeira, a sharp lava rock shelf interrupts long range ocean swells. Like cartwheel spokes the swells wrap around the western tip of the island and turn into the coast to face the trade winds.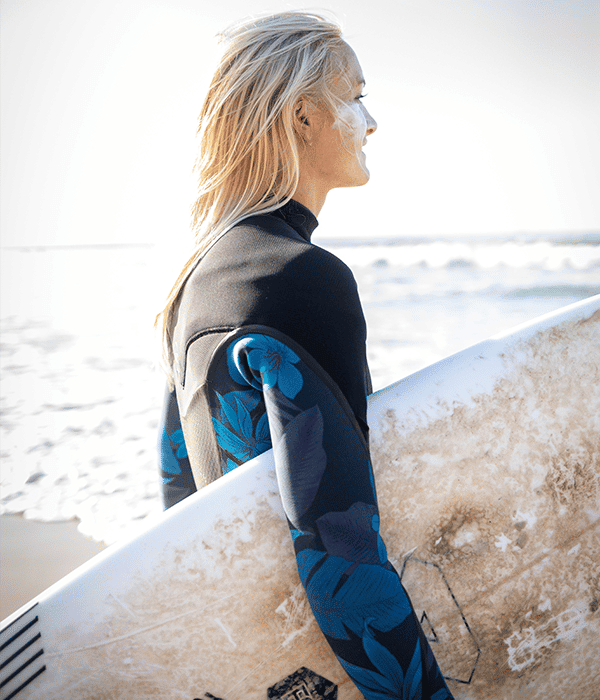 When everything lines up it's a beautiful thing both to watch and ride. Families of pilot whales and dolphins cruise the deep water just a few hundred metres offshore, and the sun sets into the ocean, beyond the lovely silhouette of La Gomera. You could be forgiven for thinking "paradise!". But the mesmerising sight belies the complexity of trying to confidently ride good waves here: it's fast, sharp and shallow on the inside, and a bad fall in the wrong place hurts. Plus, being a densely populated part of the Canaries; such perfect waves are both closely protected and hotly contested, by a tight pack of knowledgeable local surfers.
Here's a few zingers anyway… sorry about the dad-cam handheld footage! Sound on if you want a bit of a winter tea break lifter. (Credit & thanks for 'I Predict a Riot' to Kaiser Chiefs).
Portraits by Jens Scheibe
It's the location of the first European WQS of the season, so to get any sort of practice time on the reef we are anchored as close as we dare in the channel, and Pea has quite literally been paddling across in the dark every morning, to try and grab a couple before the crowds arrive.
Meanwhile I have been paddling in through the shore-break on a SUP; trying not to embarrass myself (and amuse everyone else!) by kooking it on the reef, focussed on keeping the camera dry. I tell ya, getting these clips has been hard work for both of us!!