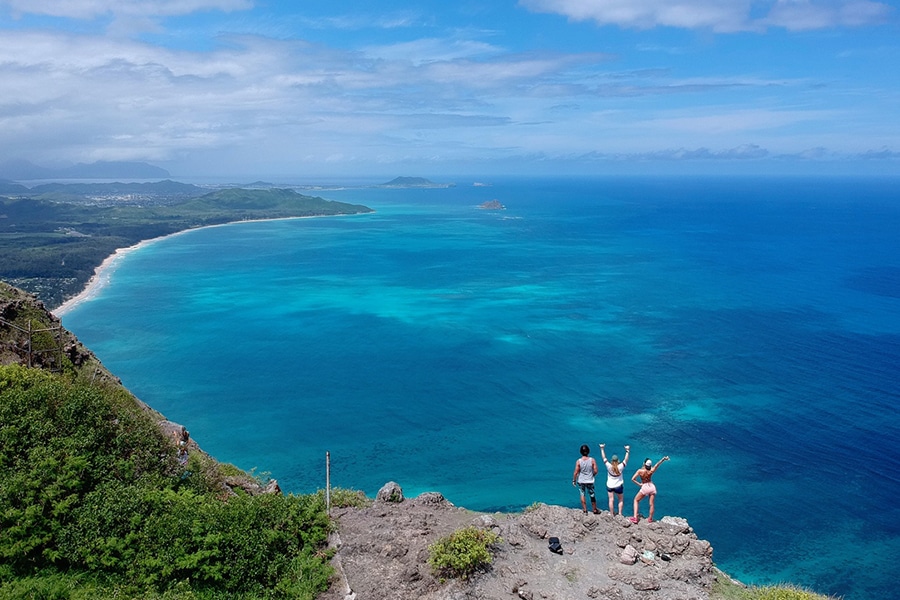 Pata Sudaka is a tropical paradise at the North Shore of O'ahu, Hawaii, a place where you can unleash your adventurous spirit while chasing epic waves. Here you can experience a unique and all-inclusive Hawiian surf and yoga camp with surfing (lessons, theory, training and analysis), healthy food, exciting excursions, yoga, dolphin quests, snorkelling, hiking, SUPs and more. More on O'ahu island life from Pata Sudaka …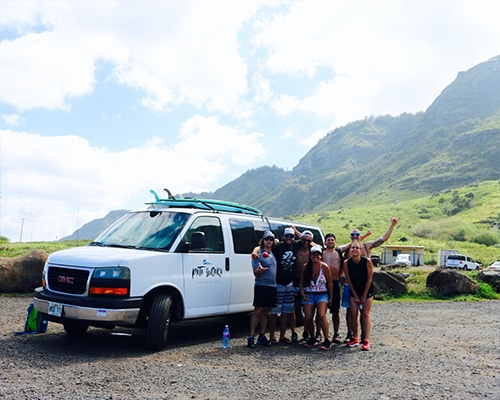 How would you describe the island of O'ahu? 
Known as the 'gathering island' O'ahu is a place where the ocean and white sand beaches meet a unique mountain range. Each side of O'ahu is unique and offers a different experience. During your stay, you will explore the waves, beaches and the mountains on each side of the island.
What are the waves like… do they suit all levels?
Yes our surf camp suits those have never surfed before and those who want to improve technique and style. Although we work as a team and become ohana (a family) for surf classes we usually split into two groups to accommodate both surf levels. There are beginner friendly surf spots and also more challenging and advanced waves for more experienced surfers.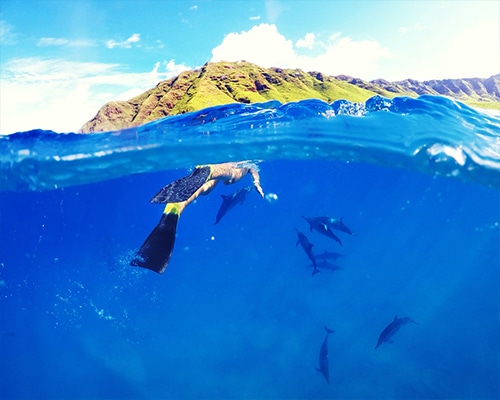 Are the yoga classes for all guests?
Yes we want our guests to improve their surfing as well as their general well-being, so all the optional yoga sessions are free. Classes are designed to build strength, improve balance and flexibility which any surfer will tell you are the key elements to compliment your surfing. 
Once surf'd out, what's on the agenda?
This is the best place in the world for adventurous spirits… excursions and hikes around the island, skateboard sessions, visits to the farmers markets and a surfboard factory, snorkelling with green sea turtles, SUP on the Hale'iwa river and if we get lucky, swimming with spinner dolphins. All are excursions and activities are optional so if our guest wish to take a day off sunbathing on the beach or resting in the hammock, they totally can.
What's the private beach house like?
Our Hawaiian beach house is away from crowds and close to nature. Ocean, palm trees, waves and soft sand right on your doorstep with a big outdoor area for yoga sessions, large dinners and gatherings. To help preserve our beautiful planet and oceans, we support local farmers, grow our own food, recycle/ compose, promote the use of coral and ocean safe sunscreen and do regular beach cleans.