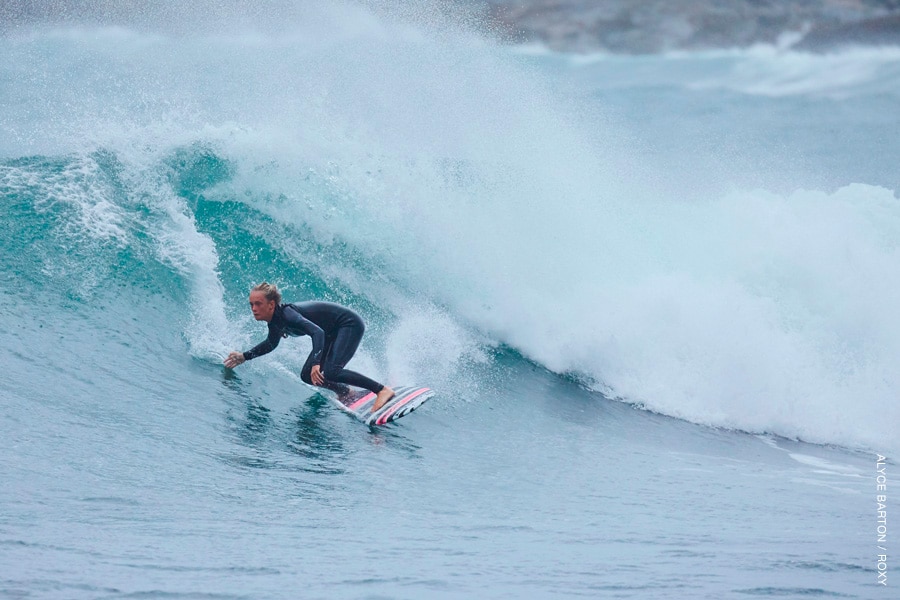 Feeling confident in the surf takes time, it
'
s not something that comes quickly for most and many, it has to be built up over time. Time spent both in and out of the water. For some, it may take months, maybe even years but don
'
t give up. You will feel more confident in the surf, just be prepared for it to take a little time. Now, let
'
s talk about getting confident enough to paddle outback. If you
'
re ready to get past the breaking waves and start surfing green waves then hopefully we can help you. Here are some of the ways to increase your confidence to enable you to paddle out the back.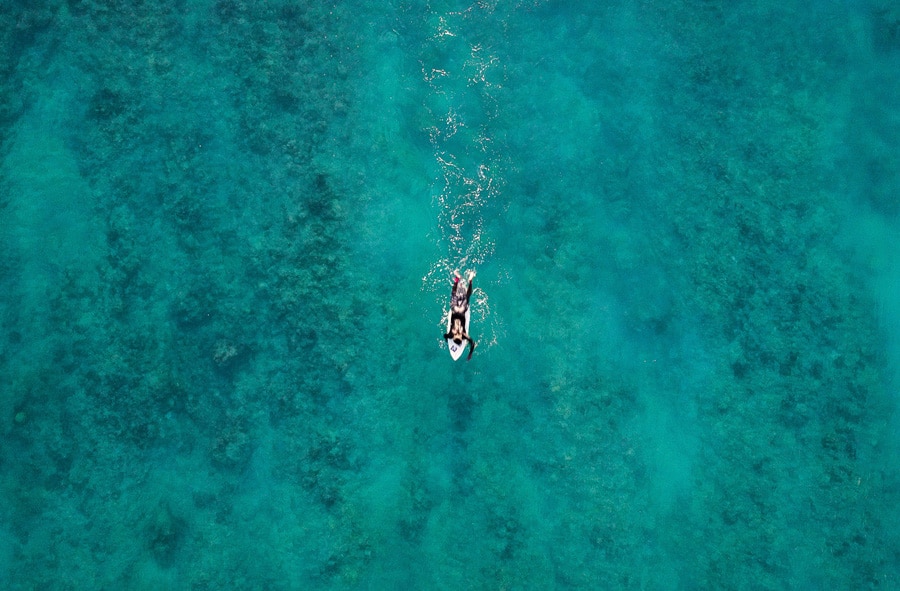 Feel Surf Fit
Feeling fit for the surf will give you more confidence out in the water. Get down to your local pool, in the gym, on your yoga matt or at your favourite exercise class. The stronger you feel in the water will give you more determination to paddle out back and get through those waves.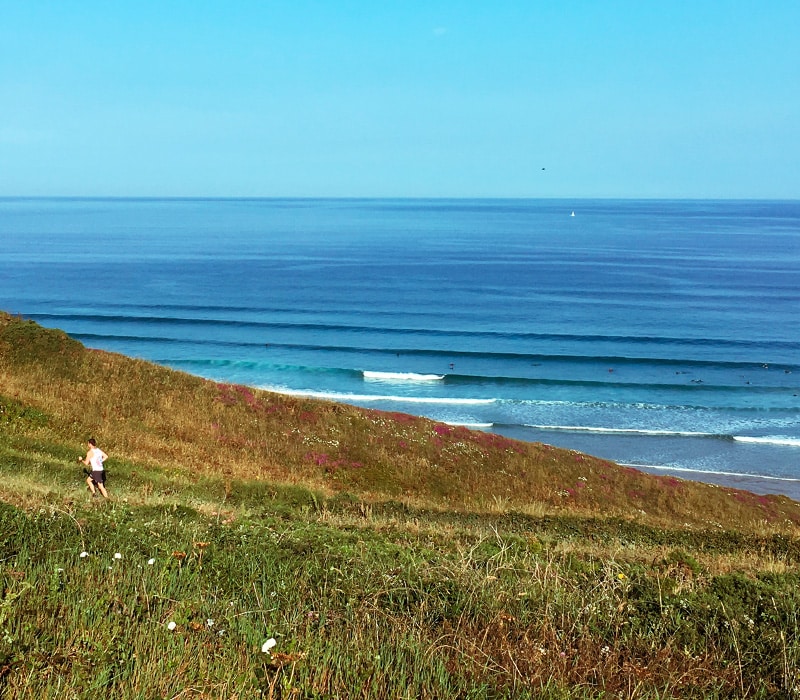 Surf at the right time
If it's your first time attempting to paddling outback, then you're going to want to make sure you pick the right time to do it. Don't wait for a low dredging tide, with heavy dumping sets rolling through. Equally, a high tide might not work for you either, with the sets washing though you won't get much time to build up your paddles and ease yourself in. Mid-tide would be the best option; you should find it easiest to paddle out at this stage of time.
Small Days Win
Small days are your friend; they will give you a chance to practice getting under and over the waves. Make time to surf on the smaller days, to give yourself time to work on your paddle outs. Please don't see it as a step back; it's more of a step forward, and more time for you to work on getting outback in smaller surf without you feeling too intimidated.
Swimming 
Swimming is the only exercise that best mimics paddling out. Front crawl is the best technique to practice. If you are new to swimming then maybe join a swim club to help perfect your technique, but if you're a competent swimmer then why not give a pyramid program a go. Start with two lengths with a 30-second break, then four sets with a 30-second break. Continue this until you get to 6/8 lengths. The work back down the pyramid. Just go at your own pace, and if you cannot get until 8 lengths do not worry, this is something you can work towards over time.  Swimming in the sea is also a great way of improving your paddling power and it's free! Just make sure you know your limits and swim with a friend.
Handy hint: Why not try swim training with hand paddles to help boost the muscles used when paddling out and catching waves.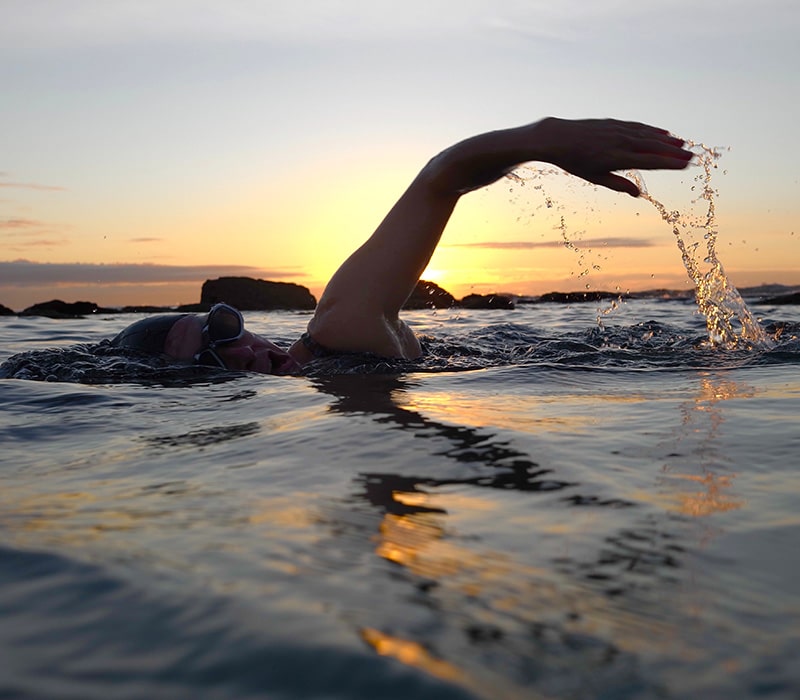 Yoga 
Believe it or not, yoga can help your paddling. Practising sun salutations every day and including a plank hold will help strengthen your core and upper body, which is essential when paddle fitness is concerned. Yoga is something that can be practised everywhere. Click here for our yoga instruction video with Lucy Foster-Perkins.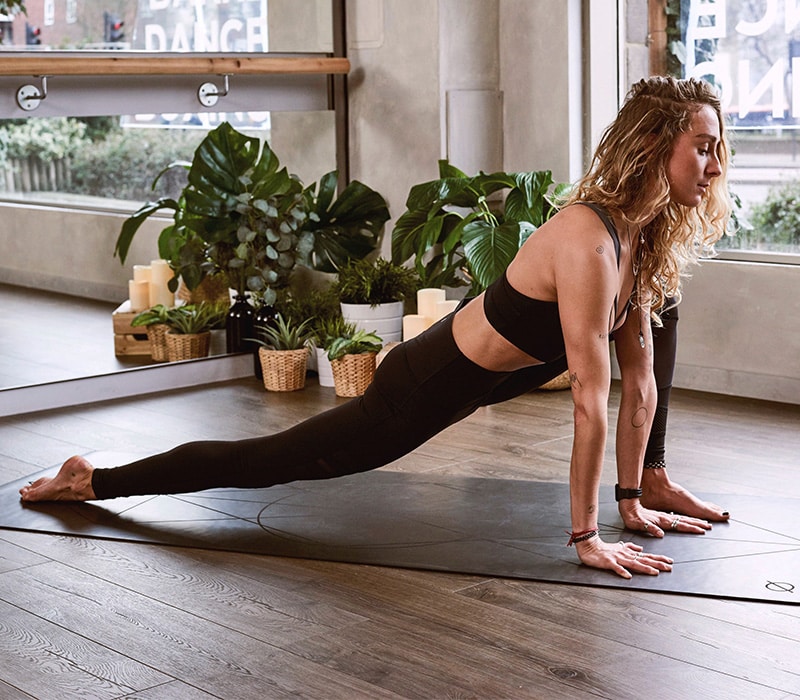 Upper Body Exercises 
There are lots of ways you can improve your paddle power by combining both aerobic exercise and strength training. Developing strong shoulder muscles, a strong core and strong lower back muscles is key to stabilising your paddling technique. Incorporate weights or focus on using your bodyweight – whichever option you chose tailoring your workouts around your upper body will make you paddle harder. Often women worry about focussing on their upper body when exercising, but when it comes to surfing, it's an area that shouldn't be overlooked. Try our Upper Body Workout for surfers for a simple at-home workout with Tehillah McGuinness here.