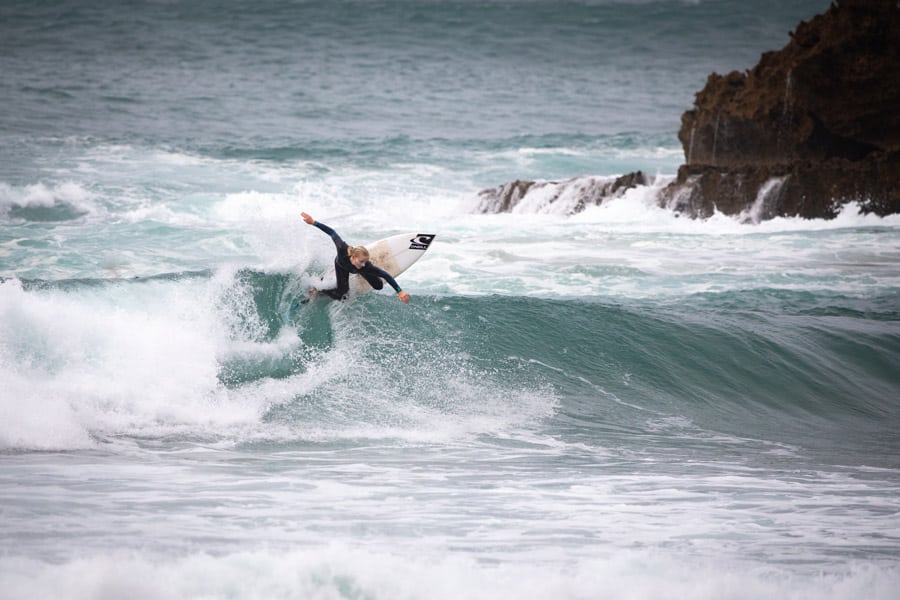 Photos Jens Scheibe / @jscbe
This autumn two of O'Neill's riders QS Euro surfers Peony Knight and Nadia Erostarbe went to Portugal for a team surf trip. We caught up with the girls and get some useful tips on keeping warm this winter.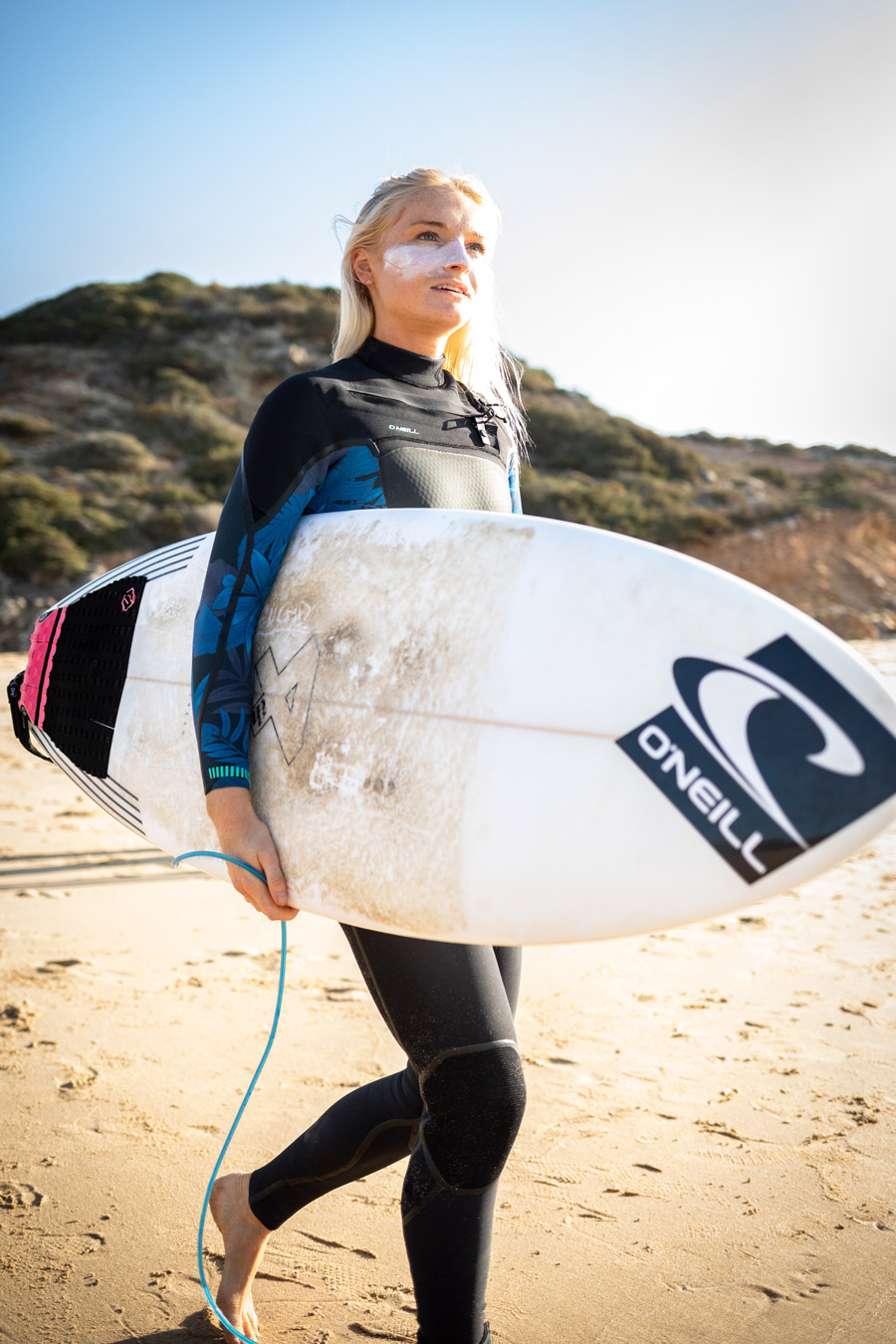 Peony Knight
2019 British and English Surf Champ, Croyde, UK.
Peony where are you from and what's it like?
I am from Devon in England. My local beachy is Croyde. I absolutely love Devon, it's beautiful and the surf it great. Especially in autumn and winter with the Atlantic swells, the south west of England really turns on! I travel a lot to compete and train, and a lot of spots are busy with hassle in the water. I love coming back home to the cool surf vibe, even in summer when it gets a bit busy its amazingly mellow in the water.
What's the surf like and where do you live?
Croyde is quite famous for its low tide bowly banks. We're lucky to have a variety of beaches and reef breaks in the area, all of which favour different conditions. In winter with the big swell and wind, you can always find somewhere surfable given the right tide. The massive tides are a big part of the search.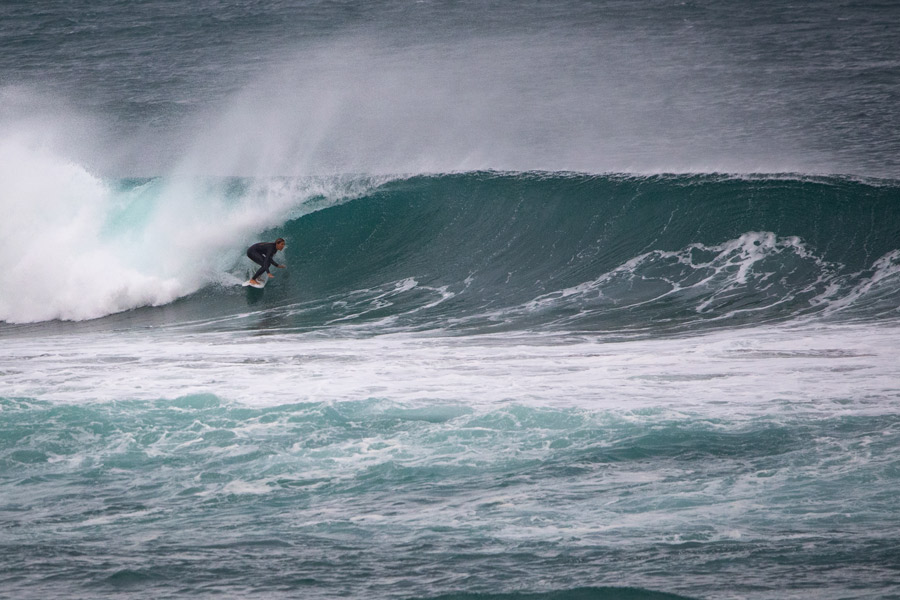 Do you surf all year?
Yes. In summer we often get a couple weeks of no waves, but other than that there are waves all year round, you just have to find the right spots.
What tips do you have for staying warm in the surf during winter?
My surf sessions in winter go something like this:
Step 1 – Get your froth on. This can be anything, but I find watching surf clips of my favourite surfers, dancing to music or just running / jumping around in a wetsuit is what gets me frothing to surf most. It sounds mad but it works. Plus, this will warm the muscles up & this always improves performance.
Step 2 – Keep the motivation going on the way to the sea. I always run down to the water's edge!
Step 3 – Set yourself some quick goals for the session as your paddling out. For me sometimes this can be just to go out and catch 10 waves and focusing on a big first turn. It can be anything.
Step 4 – Smash out a high intensity 40 mins surf, catching lots of waves. Don't sit and wait around for the perfect wave, because it might not come, and you will get cold.
Step 5 – Run back up the beach feeling stoked that you got to surf waves without many people out. Get straight into warm clothes, fluffy socks, beanie, dry robe, and shoes. Get some warm food down you.
Doing these quick surfs means you don't get cold and can easily fit a couple in during the day. If you can get a friend to come with you, it makes it even more fun!
What are your plans for 2020?
Part of being able to do the contest circuit is working for sponsors and I have some really exciting plans for 2020, with an ambassadorship for Emerge Surf, the company behind the new wave park planned for Birmingham, and team trips with my board and hardware sponsors 4th and FCS. My competition plan is pretty much full time, I'll do as many of the UK tour and Nationals events I can, hopefully ISA worlds with team GB, and all the WSL QS Euro events, plus a few bigger WSL QS international events. Bring on 2020!
Do you have a motivating motto?
'Think it, feel it, do it'. Dennis Rastovich, Dave Rastovich's Dad coined that phrase in the film Blue Horizon, an inspiring film showcasing him and Andy Irons. I used to watch that film quite a lot when I was little, and I've never forgot that quote.
Follow Peony @peonyyknight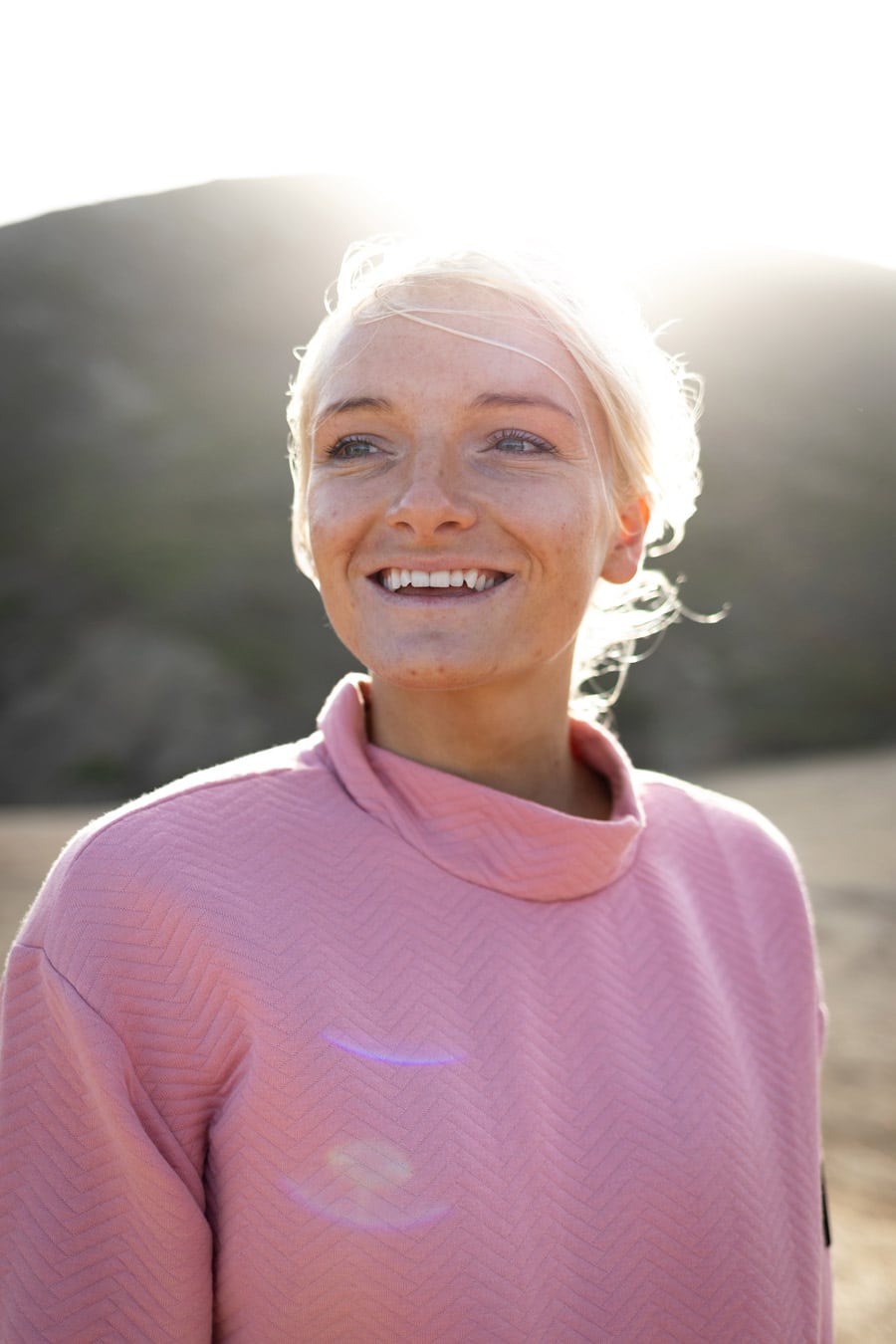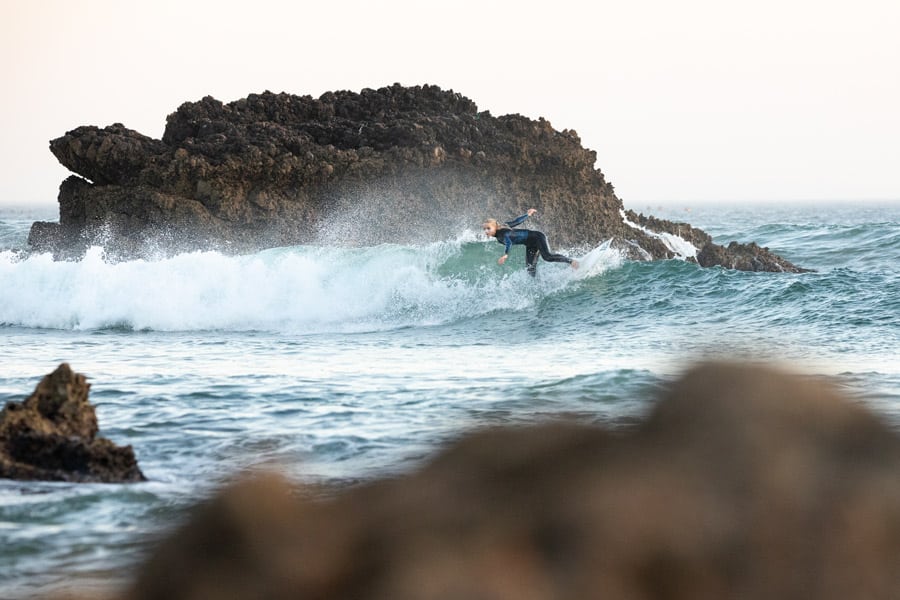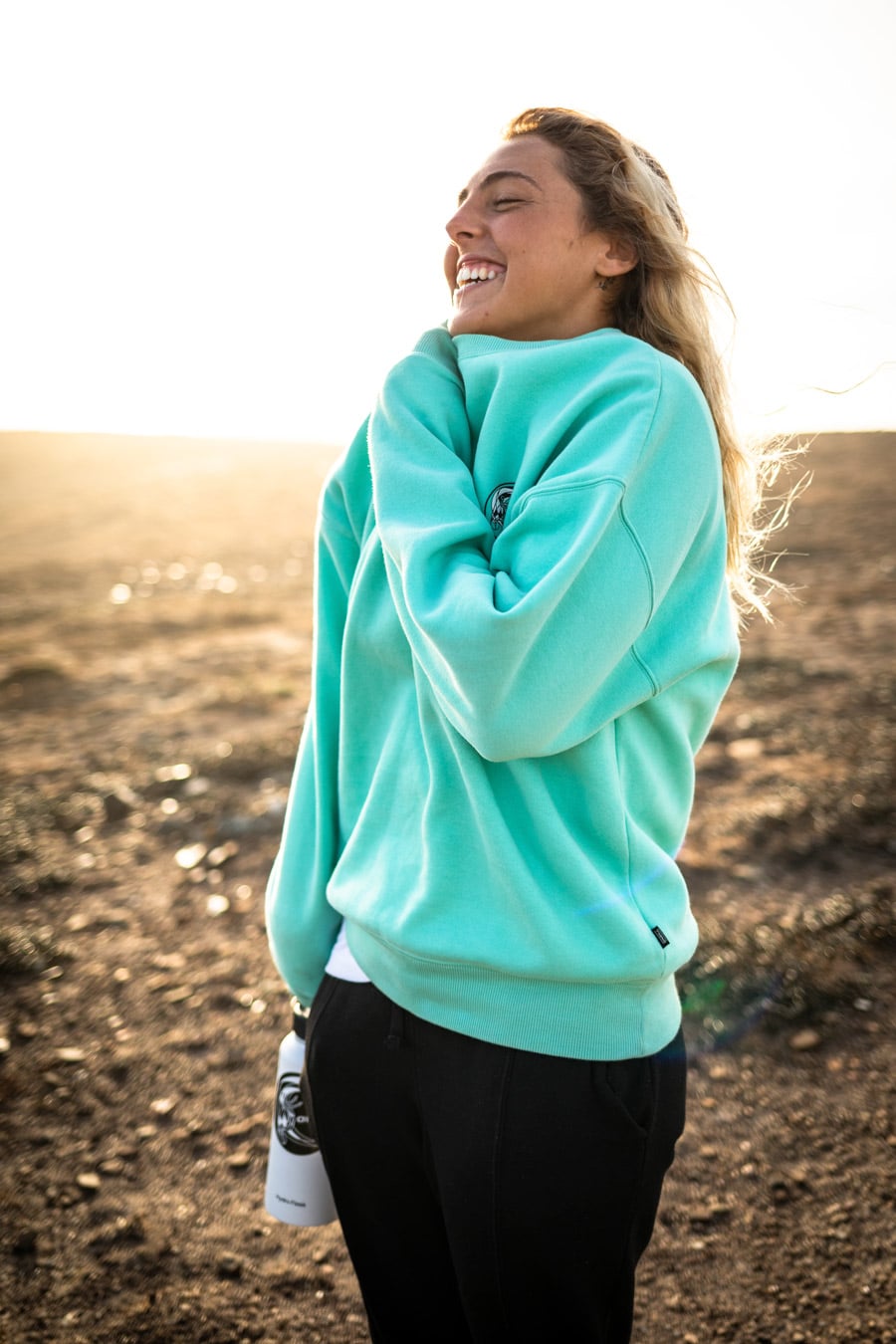 Nadia Erostarbe
WSL European Junior Champ 2018, Basque Country, Spain.
Nadia, what's it like where you live?
I'm from Zarautz, a little town located in the north coast of Spain in the Basque Country. It's a really beautiful town where you have really good food and people. Also, it's a comfortable place to live, everything is close, and the best thing about Zarautz, is that it has a great atmosphere. The summer and autumn are nice but it's a really rainy place and the winters are really cold here.
What's the surf like?
Zarautz is known as one of the best surfing destinations in Spain. It's a long beach (about 2.8km) – the waves are not world-class, but for learning it's a really good beach break. The surfing level here is super high, with lots of good surfers including Aritz Aranburu, who qualified for the CT two times. I usually surf a point break called Orrua, which is 10-minute drive from Zarautz. Sometimes I go to France if it's a good forecast – it's only about a 45-minute drive.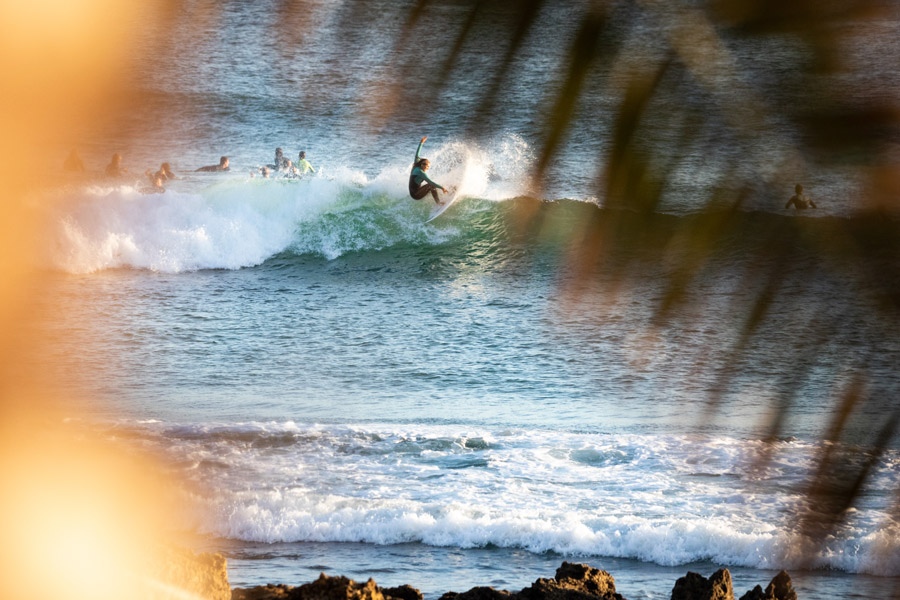 Do you surf all year?
Yes, I try to surf almost every day, but now with all the competitions, travelling. I have to do breaks, for example, this year I did three weeks with no surfing, just dry training – swimming, gym and cycling.
What tips do you have for staying warm in the surf?
To stay active during the surfing and try to catch a lot of waves, and of course, before going to surf do a good warm-up.
Do you have a motivating motto?
Work hard, stay humble.
What's your fitness/nutrition regime like?
I train a lot, not only surfing I also go to the gym almost every day also cycling with my coach and sometimes to swim. Nutrition wise, I turn vegan five months ago. It started because I watched a couple of documentaries and decided that I don't want more animals to be killed when its completely unnecessary. Eating fresh veggies has powered me up and now I feel full of energy. I also try to avoid processed foods and added sugars. I love chocolate and following the diet is sometimes hard so I have my cheat days every once in a while.
Follow Nadia @nadiaerostarbe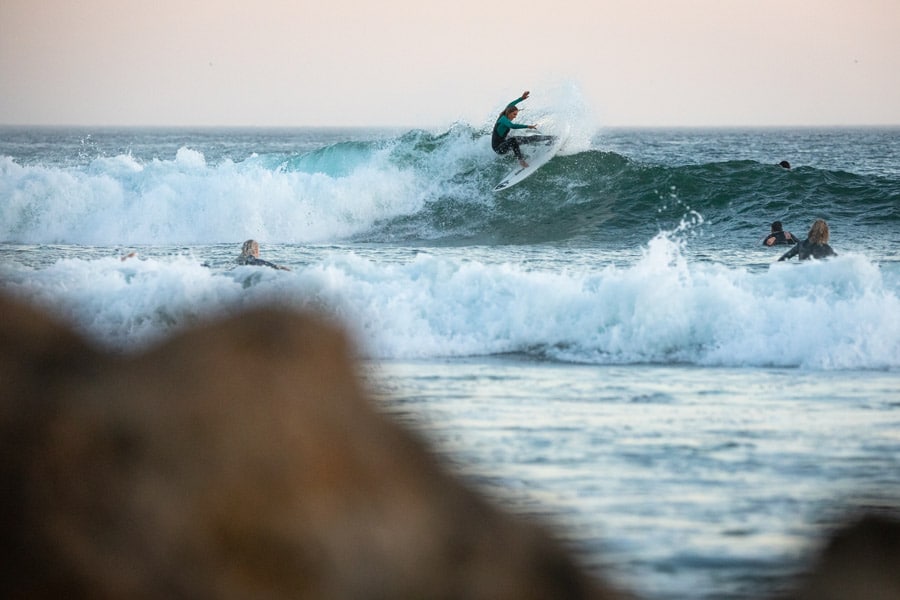 To stay warm in the water like Peony and Nadia we get some winter wetsuit buying tips from O'Neill.
How To Choose A Wetsuit
Personal preference is a huge factor in choosing the right suit for you. When buying your first wetsuit you might not have strong feelings about any particular style, but the more time you spend in the water, the more you'll notice what you do and don't like. Although body styles are directly related to all sorts of weather conditions, they still leave enough room for interpretation. Some of us like the feel of the wind on our arms, while others feel more comfortable packed up in as much neoprene as possible. Just like body styles can differ, front versus back zippers are often times a personal preference too. If you read through our whole wetsuit buying guide, you've already done all the important research on how to buy a wetsuit.

At this point all that separates you from your perfect suit is a few easy steps:
1. Decide which activity you want a wetsuit for
2. Consider the most likely conditions you'll be wearing your wetsuit in,
3. Keep in mind personal preferences and comfort level, and to what degree they might influence your final choice,
4. Determine your perfect size, using our size chart,
6. Visit the wetsuit page, adjust the filters, choose your wetsuit, select the right size, and put in your order!
To find out more about O'Neill wetsuits go here and for wetsuit buying tips click here.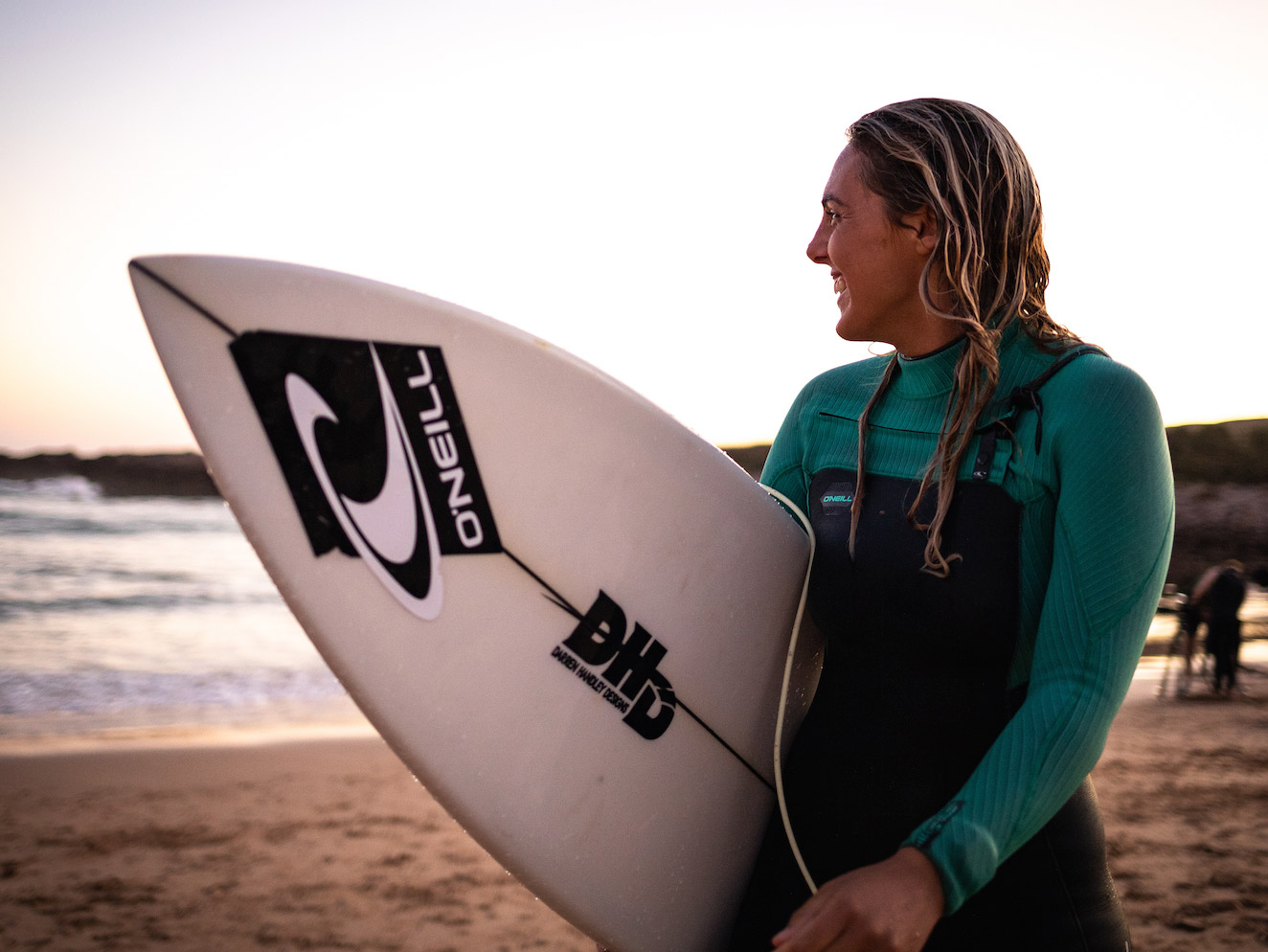 Win an O'Neill wetsuit!
We've an amazing O'Neill Hyperfreak wetsuit for you to win. To enter simply click on the box below. The winner will be chosen on 8th November. Good luck!
About the Hyperfreak Chest Zip Wetsuit
The SIMA award-winning HyperFreak F.U.Z.E. (Chest Zip), is constructed with super light TechnoButter 3 and TechnoButter 3X neoprene now lighter and more buttery than ever 20% lighter with 30% less water absorption. We added 0.5mm thicker material as a step-up from the Hyperfreak Comp. The minimal seam design, lightweight, quality construction, and attention to detail make this another team-inspired favourite.
5/4mm, £254.95