In April 2022 Volcom welcomed young surfer Laura Coviella from Canary Islands to the Volcom EU Surf Team. A surfer shaped by the island that raised her up between the volcanos, mountains and of course, the sea.
Laura had a long held dream of being able to live from surfing and has now achieved it, thanks to the variety of waves that have shaped her surfing into what it is today. From small and rippable to oversized mysto slabs, beach breaks and beyond. Laura's life now is spent between home and travelling the world on the endless, challenging yet always beautiful pursuit of surfing.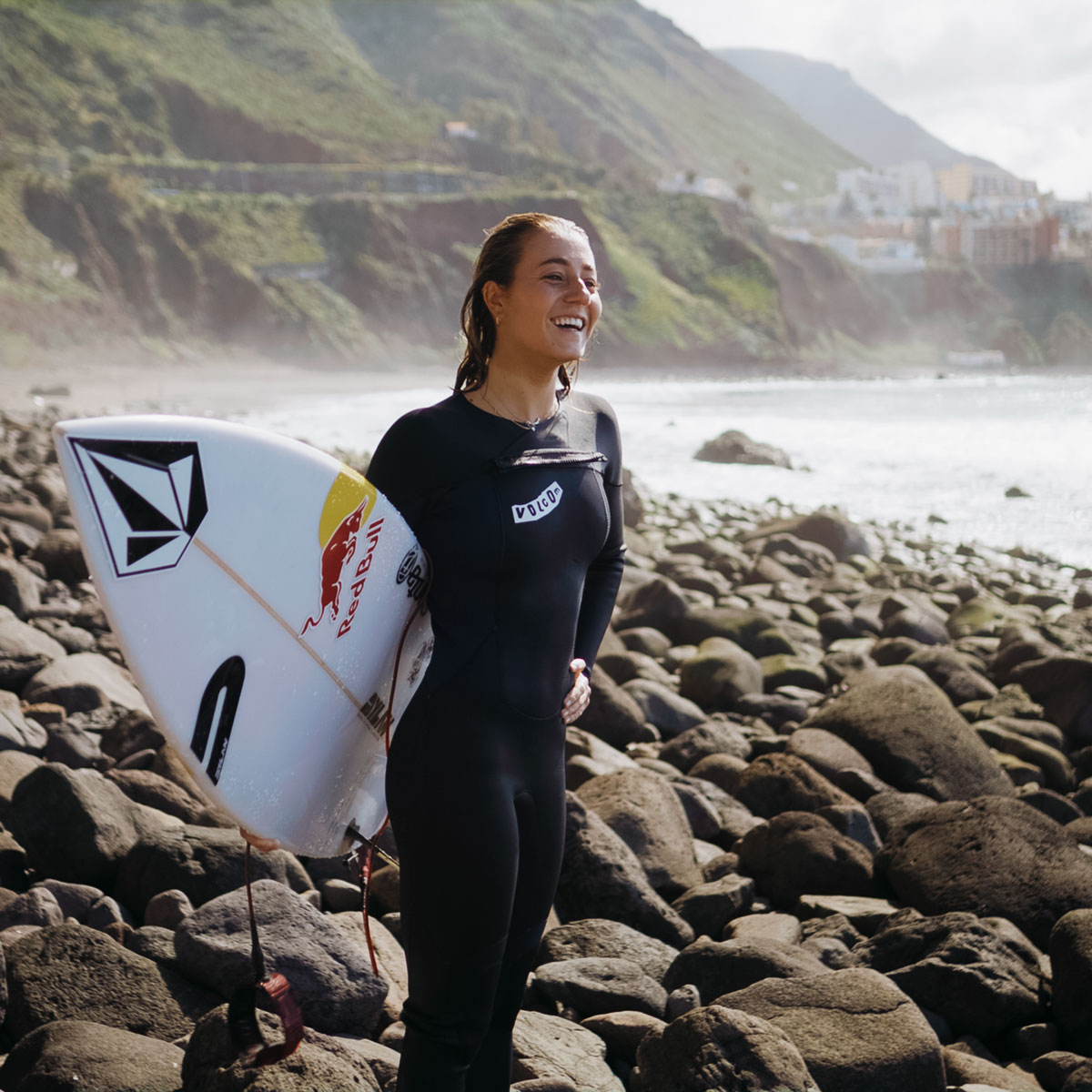 Laura is setting new standards and after embodying the Stone across the globe's best surf spots, Laura brought the Wasted Talent crew home with her to Tenerife to film 'La Isla'.
Located deep in the bosom of Morocco and the western Sahara, Las Islas Canarias are seven islands joined by a network of ferries and planes. These eternally blue, sometimes calm and more often-than-not rough seas cut a sharp contrast between the seven distinct eco systems. Towering above all of them is Tenerife, marked by the volcanic peak of Mt Teide at over 3000m. Dividing the island into a south into a warm, arid and somewhat featureless south and a temperate and green north, where Vineyards and green mountains drop into steep cliffs and the churning sea below.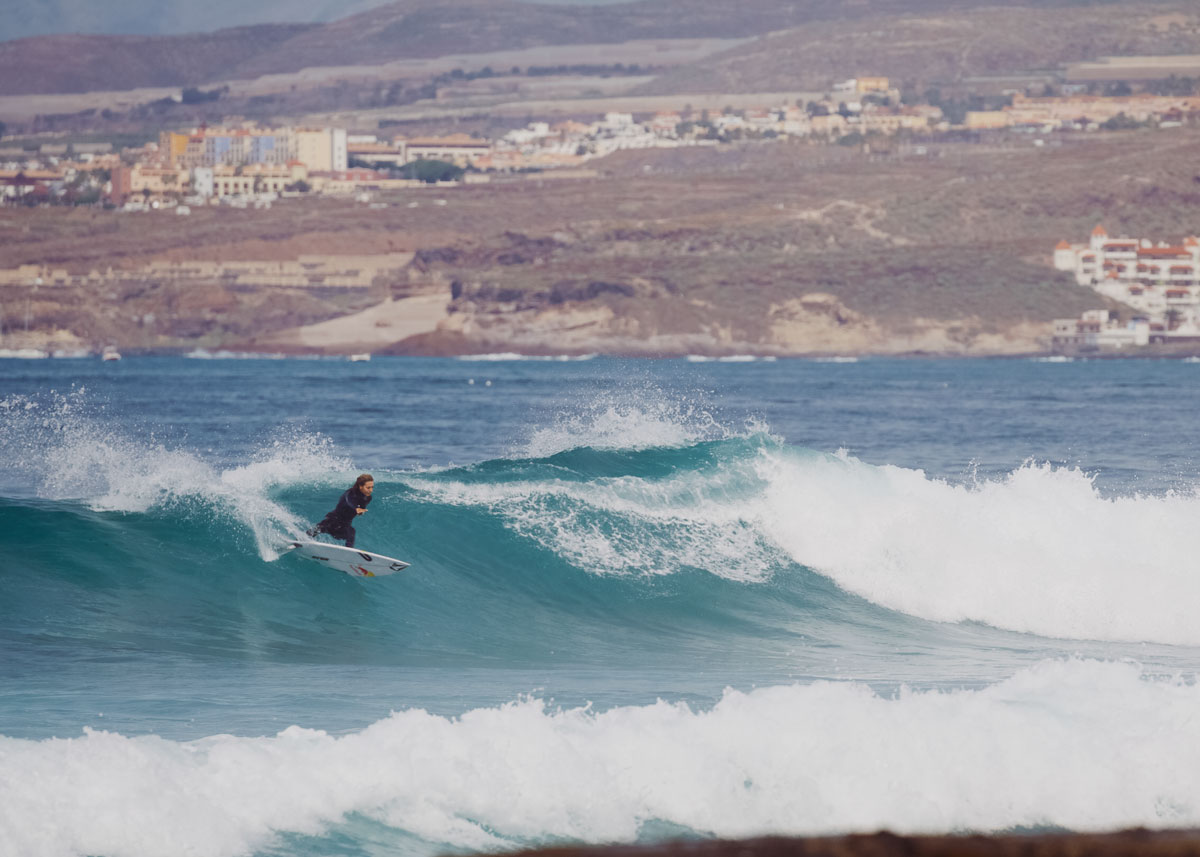 "We are few on the island. A quiet life without too many people or stress. We breath pure air and live life very much in the present. When I come home, I realise we what have here is so special. My heart is here – Tenerife tiene mi corazon"
See Laura's unwavering passion for surfing, her commitment and fearless approach in La Isla …
Follow Laura at @lauracoviella and see Volcom's newest collection at volcom.co.uk