The Adventure Issue
This issue we're all about adventure, going in search of the perfect wave and off-the-beaten track surf trips with a resolute and strong crew of female travelling surfers. And as the temperatures drop in our part of the world we take a look at how to stay warm and keep surfing. Plus we get tips on how to be healthy at this time of year, and take a look at what's happening in the surfing world.
On the cover is 13 year old Zahlia Short. Zahlia and her sister Shyla live and breathe surfing, and it's great to have such young talent on the cover.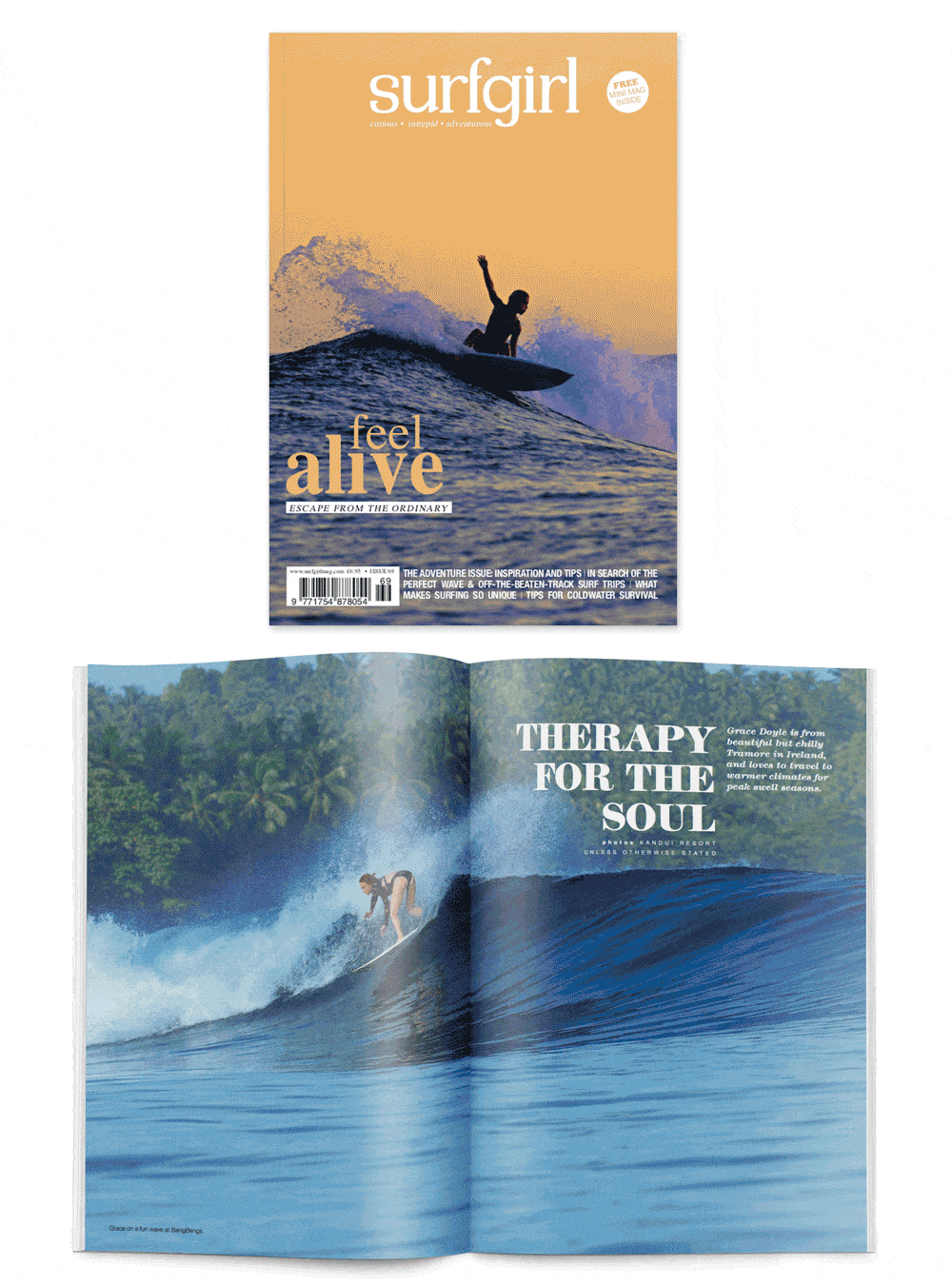 Ocean Connection, the world is a vast place and nothing beats finding out what's around the corner. We find out where the travelling surf girls spend their time from Oregon to Lanzarote and Samoa and many other surf rich destinations. 
Adventure is calling
If booking a surf trip is on your radar then take a look at our ultimate surf trip guide to warmer climes from Portugal, to Papua New Guinea and beyond. The guide is focussed on trips for female surfers, with plenty of insider info about what to expect, so if you're looking to go on holiday, look no further, this is your one stop travel shop!
Coldwater Survival Tips
If you live in the northern hemisphere you may have noticed that the temperatures are dropping and it's getting chilly. So in an effort to keep surfing through the winter, we ask a few hardcore coldwater surfers for their tips on staying warm, and check out the latest winter wetsuits on offer this season.
The Knowledge
In this issue's Knowledge we focus on waves and the world of surfing. We find out about land camps to boat trips, point breaks and reefs, why it's easier to learn to surf at beach breaks. And explain how to understand swell forecasting, an all-consuming part of being a surfer. 
Seasonal Retail Therapy
As it's the time of year for present giving we've got lots of inspirational ideas for surfers and beach lovers in our Christmas Gift Guide with unique and special gifts. Also we check out what to pack for an out of season surf trip.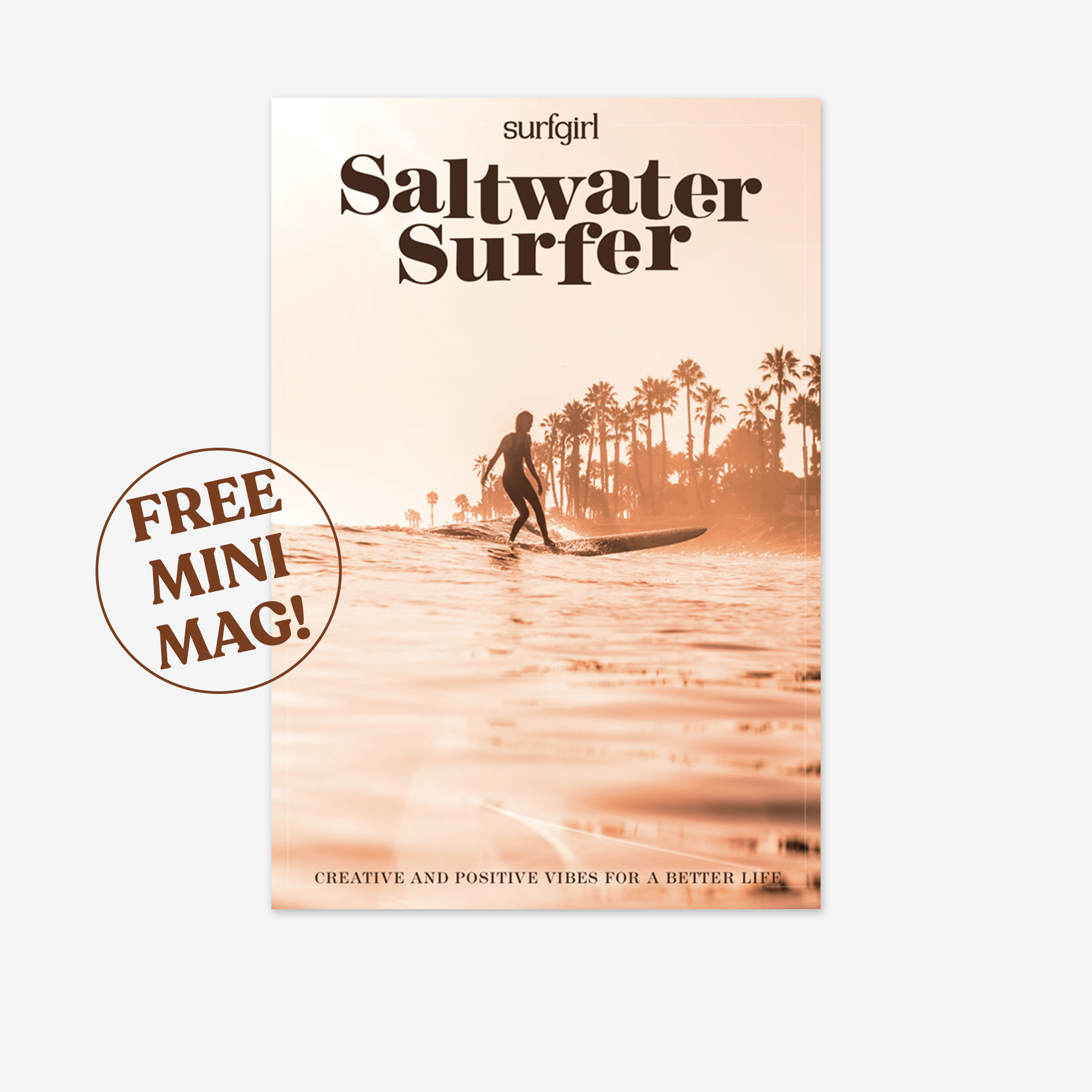 Saltwater Surfer
Our mini mag Saltwater Surfer  is included in this issue with the focus of surf Zen this issue. Plenty of tips and advices on positivity and getting fit for surf, as well as creative vibes and how to make your own surfboard book mark.