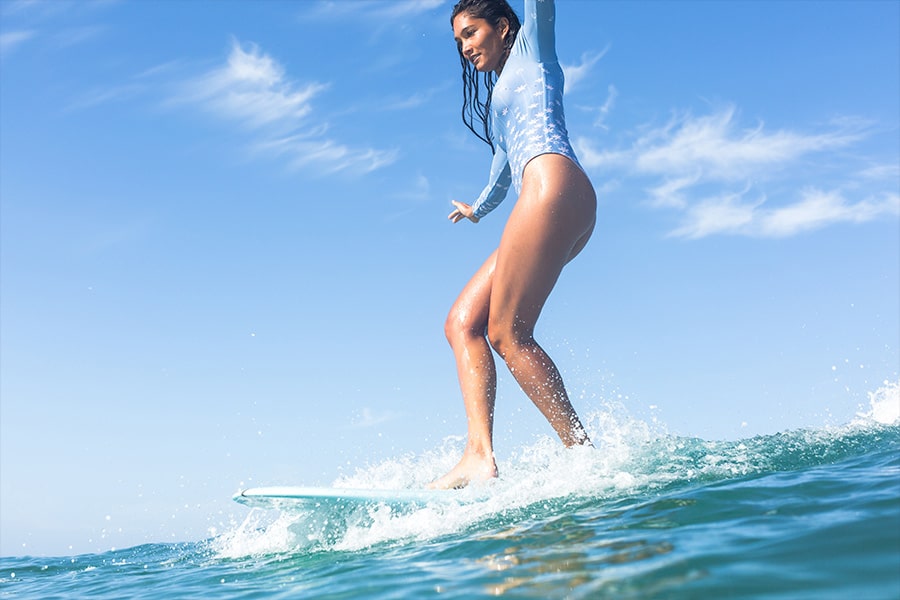 For our ORIGAMI collection we blend together ancient Japanese traditions of the UKIYO-E art movement with the best of today's technology in sustainable fabrics.
UKIYO literally means "pictures of the floating world". With our hand drawn prints and dreamy color palettes we will take you to a world of uncharted waters, where the Ocean's tides dictate the rhythm of your days. As surfers ourselves, we always strive to protect NATURE's magic by choosing a CONSCIOUS and SLOW creation process for all our Sea Wear.
Surfing for us is IKIGAI "a reason for being"- a passion, a purpose and something that we live for.
NAMIE is inspired, tested and approved by the Ocean.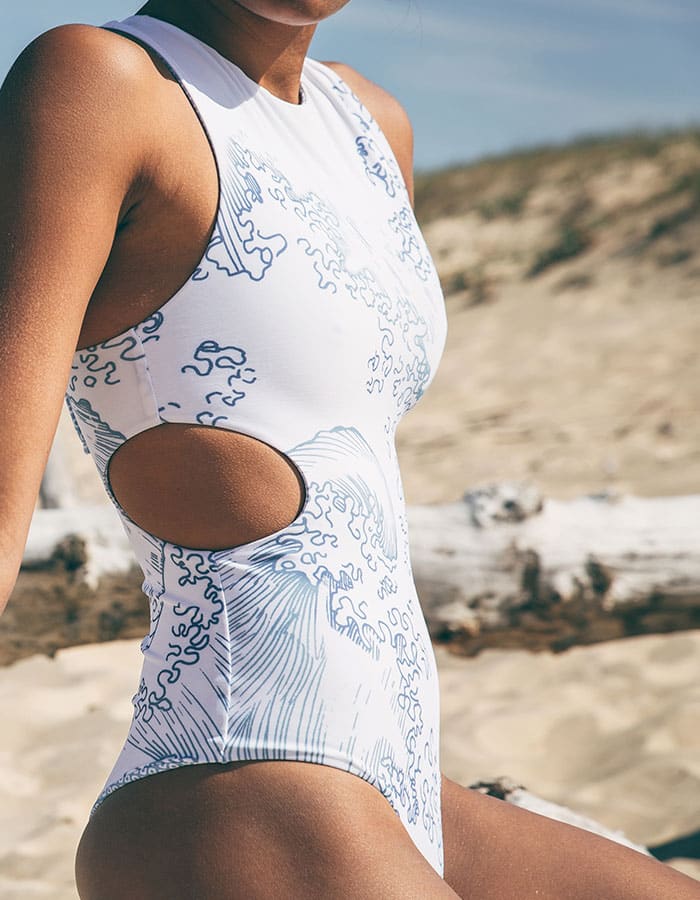 A bestseller with functional design combined with feminine cut-out details, 100%

Italian

recycled Lycra and built-in sun protection all in one!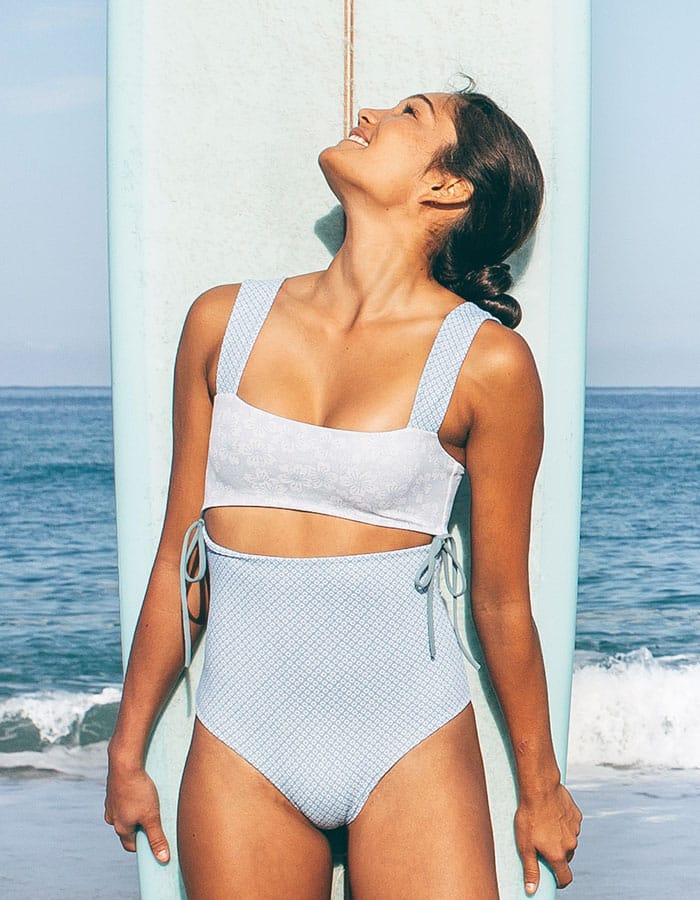 Maru Transformable Surfsuit
A transformable surf suit with a touch of retro. Combine the high-waist bottoms with our EMI Lycra T-shirt on extra sunny days.