Must-have water-wear from Kintana
Kintana's newest collection, made with you and the planet in mind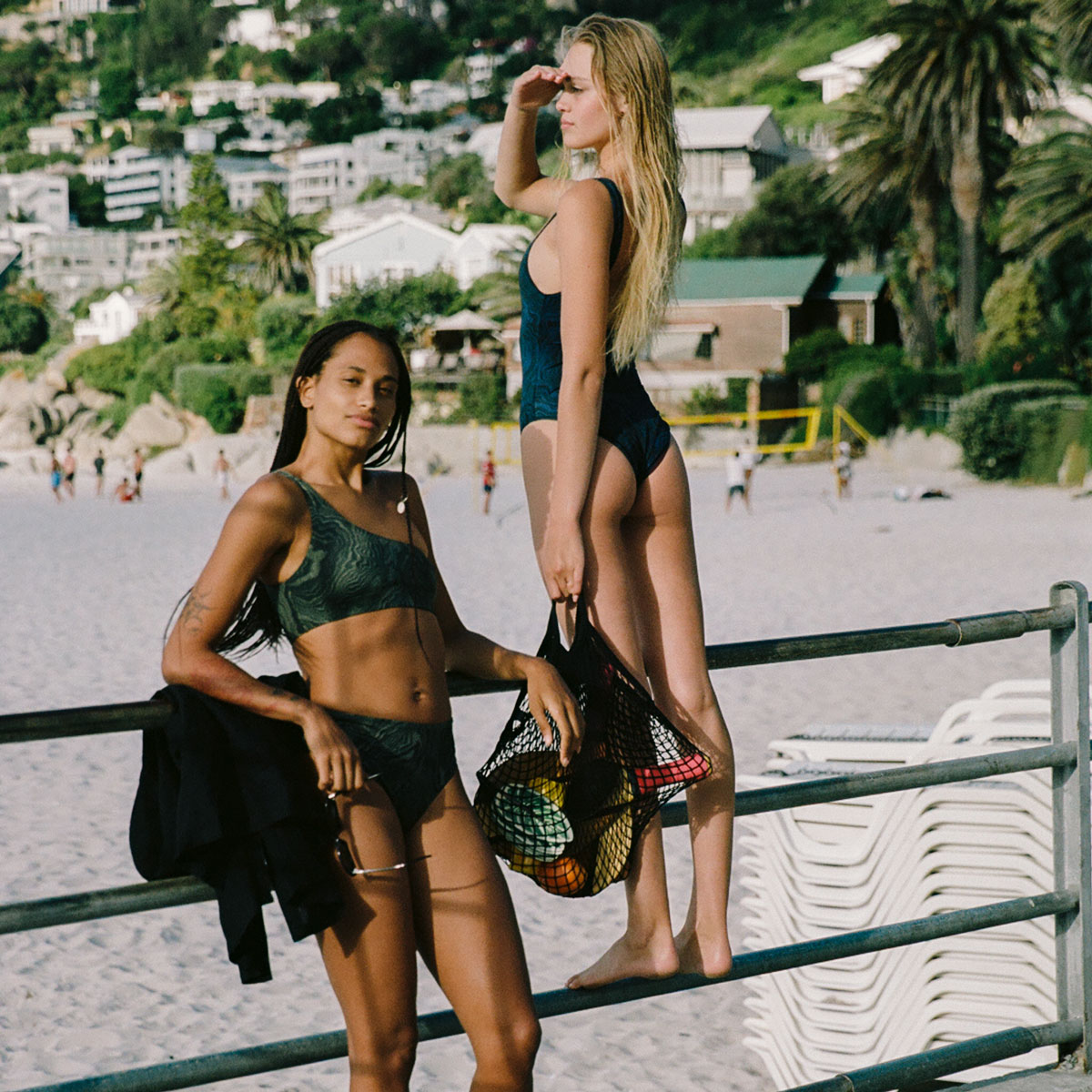 Looking for serious style this summer at the beach? We have just the thing … introducing the functional, eco-friendly and super slick water-wear collection from Kintana. So you can surf in style! 
Developed in London and based in Munich, Kintana is focused on the concept that water-wear does not need to compromise on design for functionality. Created and run by an all-female team, the collections aim to inspire a sense of adventure while keeping sustainability at their core with the use of innovative eco-friendly materials and planting one mangrove tree for every item sold.
New for summer 2023, Kintana's newest collection 'The Cape Collection' is an ode to the Atlantic and the moving textures of the kelp forest. A timeless feeling translated into suminagashi print in deep, Atlantic blue and kelp green.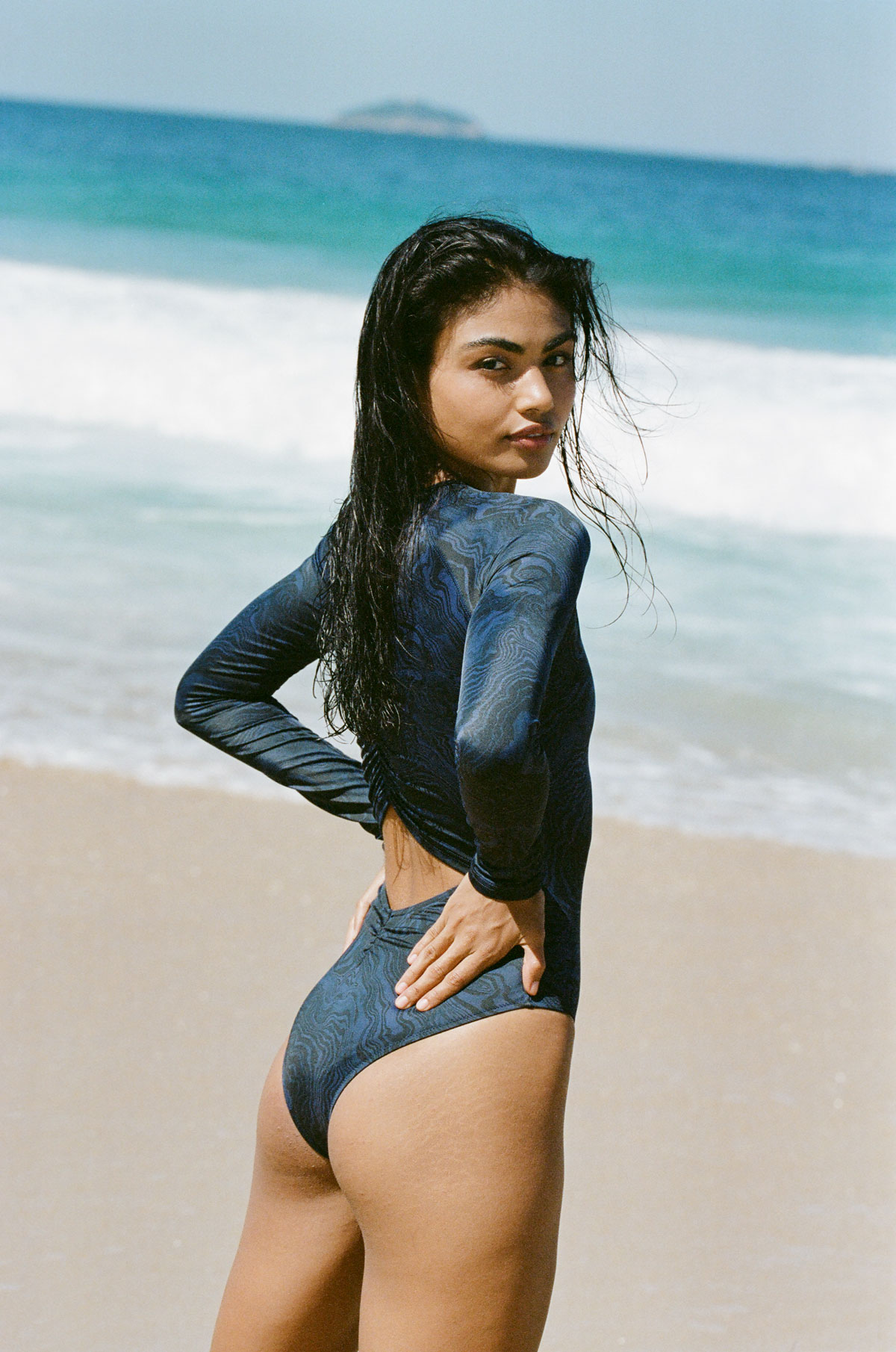 Swimwear
The entire swimwear collection is made in Italy using ECONYL®, a regenerated nylon sourced from nylon waste otherwise polluting the earth, like fishing nets, fabric scraps, carpet flooring, and industrial plastic. It is chlorine and suncream resistant, UV protecting and breathable.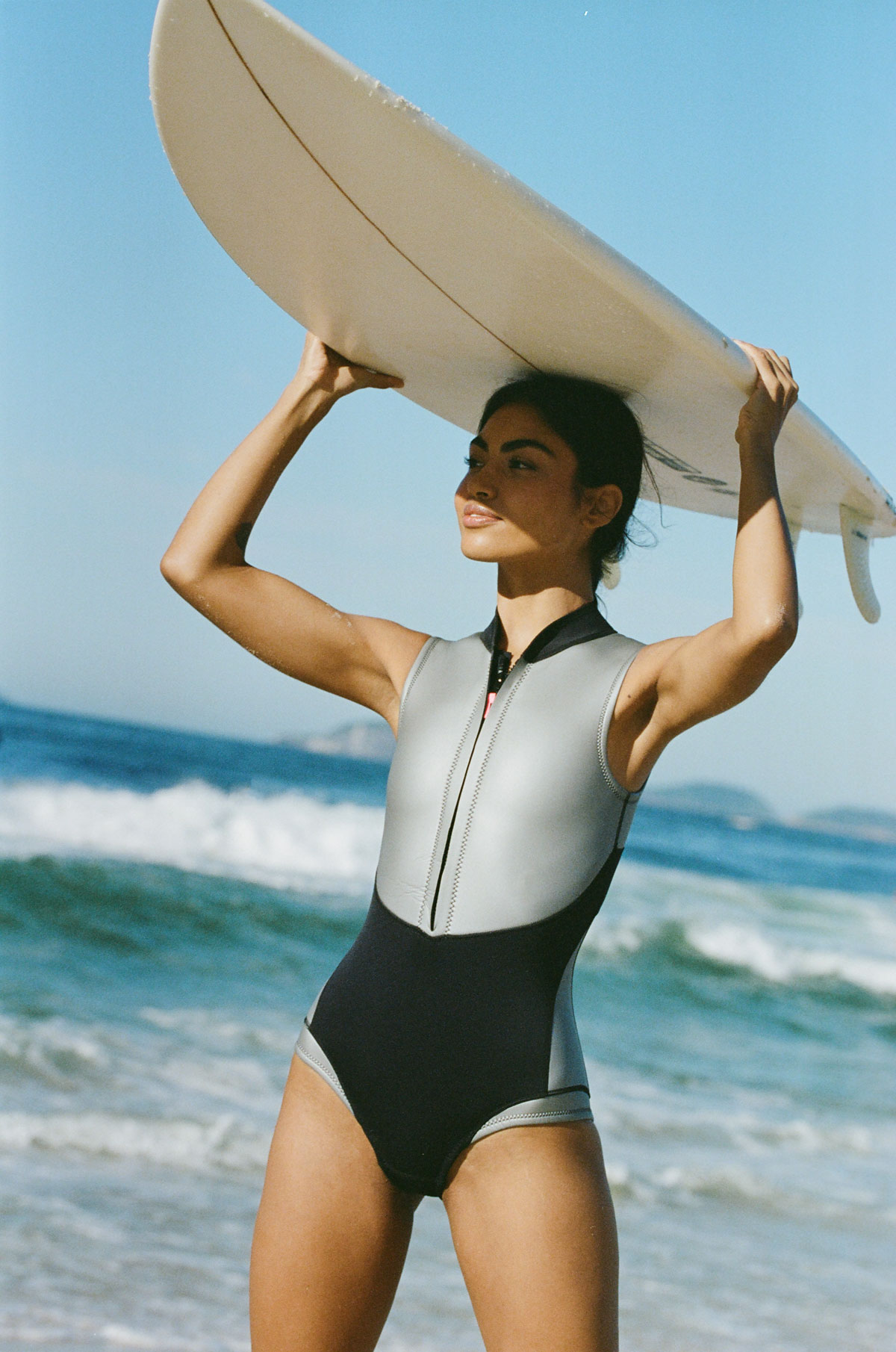 Wetsuits
The wetsuit collection is made from a combination of bio and limestone based neoprene lined with recycled polyester from post consumer PET bottles. The limestone based neoprene is PVC free and significantly reduces petroleum use. The bio-prene is a 100% neoprene free bio-based product made of renewable resources.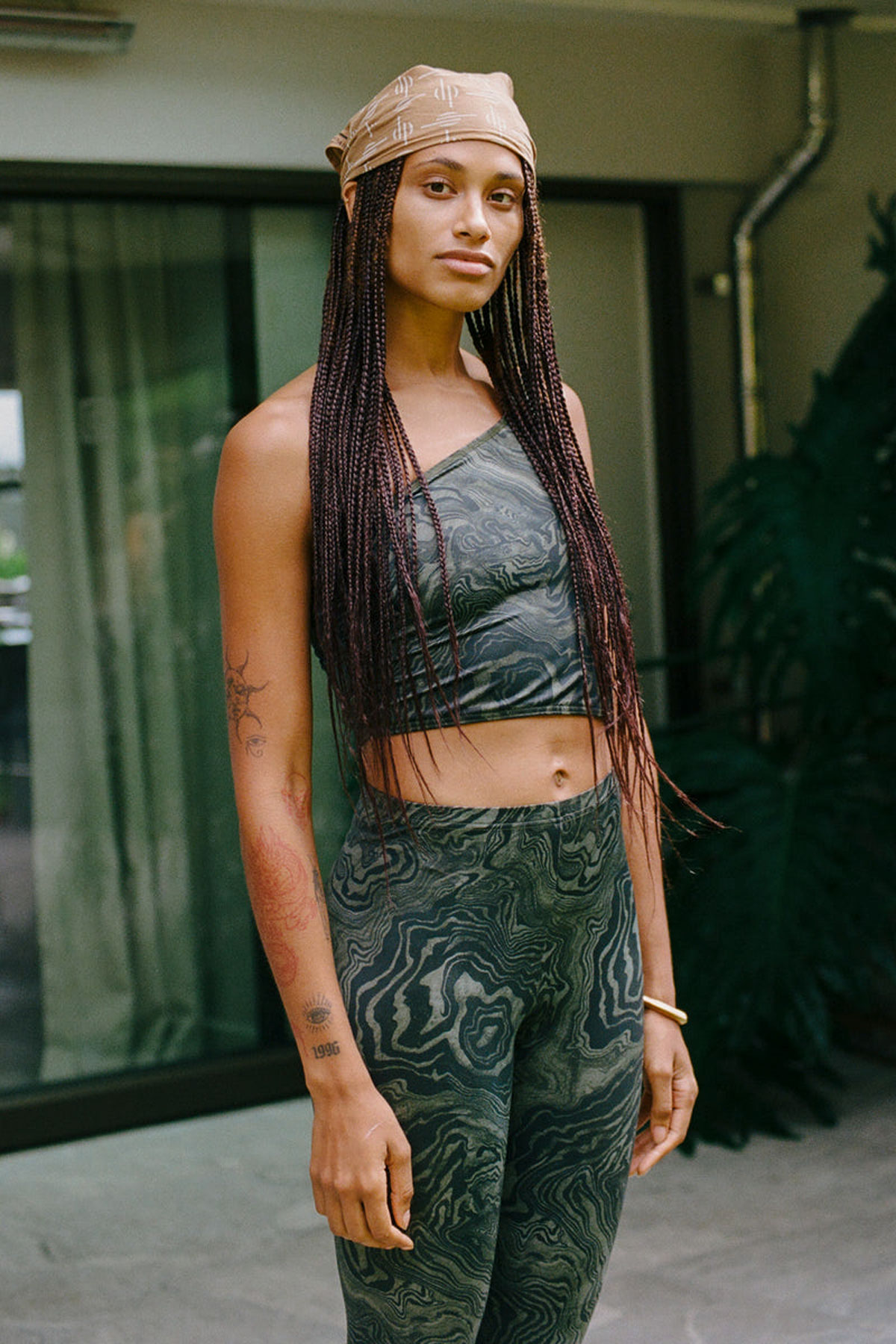 Margo Suit
A multi-functional one-piece suit strategically designed for active days. A versatile piece, perfect partner for sunrise yoga, surf session or even a night out. Featuring a fully lined, one-sided crop top attached to a high-rise legging.
£239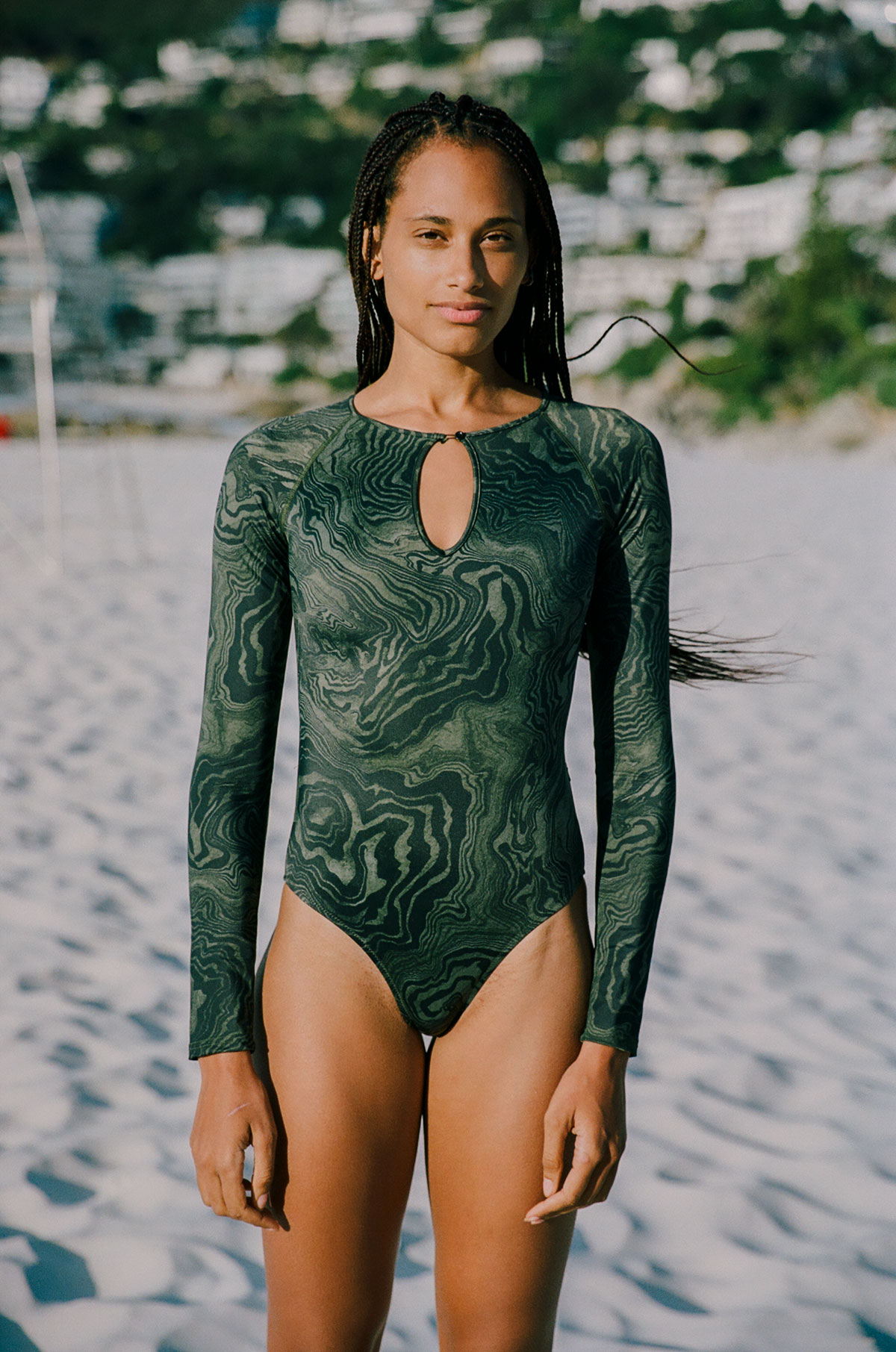 Lara Suit
A multi-functional long-sleeve swimsuit made to mould to your body while being active in the water or on the beach. Featuring a buttoned front and draped, cutout at the back. Lined in the front for increased bust support and comfort.
£221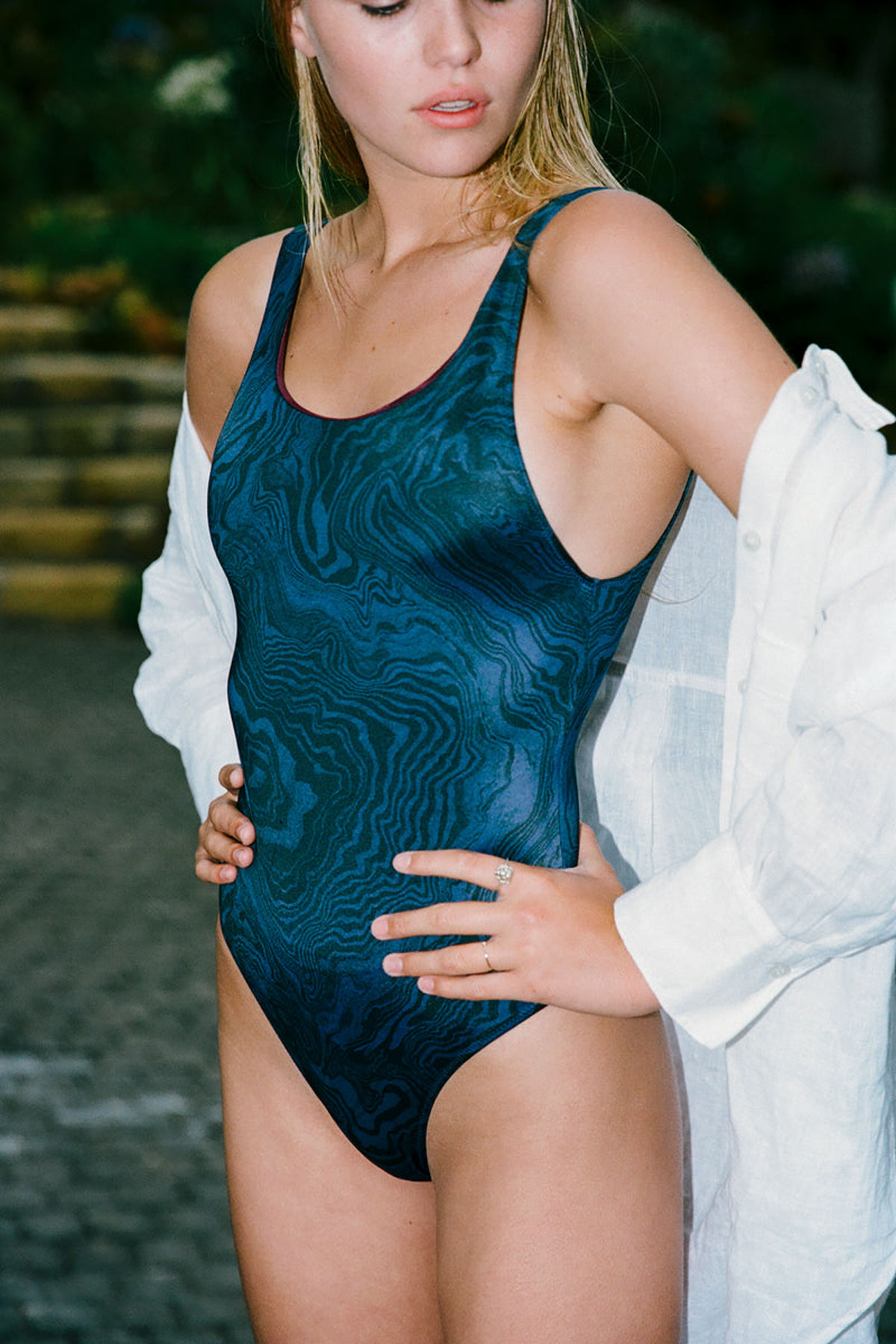 Salina Swimsuit
Designed to move with you, the Salina swimsuit features a scooped front, low open back and high-rise leg. It is fully lined for increased bust support and comfort.
£168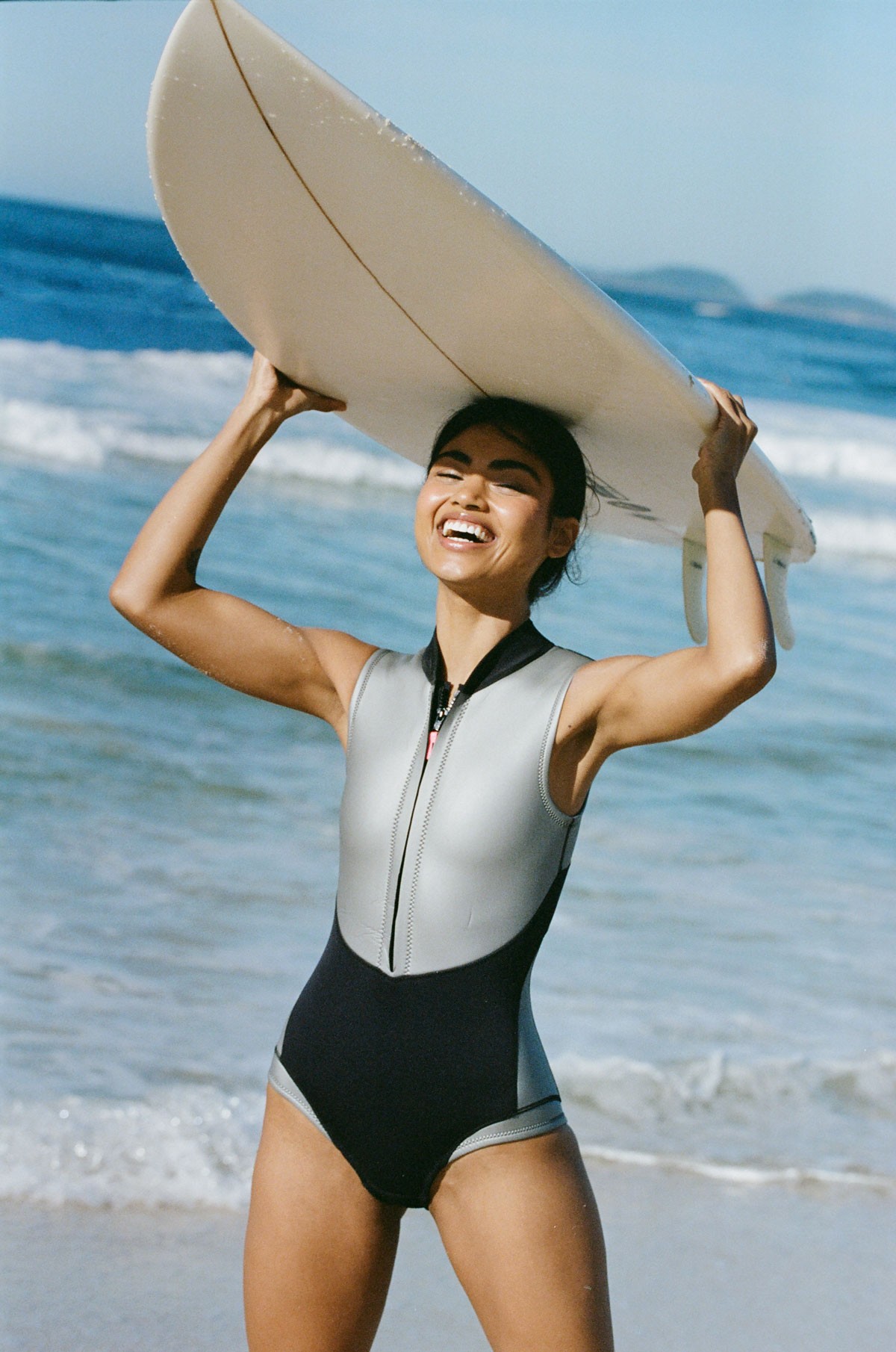 Sleeveless
This sleeveless springsuit provides great flexibility while keeping you snug for the perfect fit. Made of a combination of premium 2mm bio & limestone-based neoprene, it is purposefully designed to maximise your range of movement while reducing water resistance. £199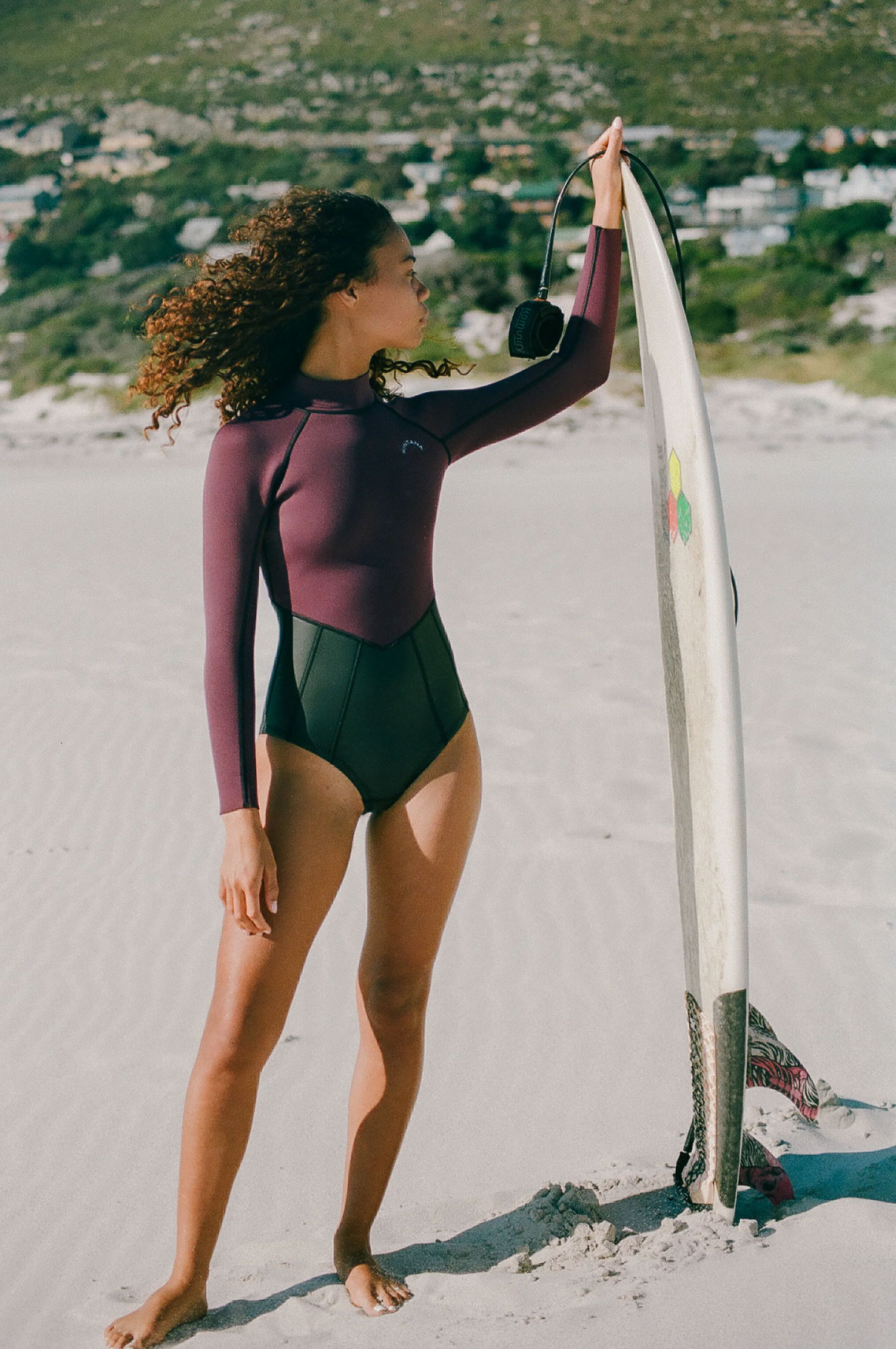 Longsleeve
A multi functional surf and swimsuit for sun protection and maximum movement. This surf suit features thumb loops and a high neck for extra sun protection and comfort. Lined in the front for more bust support and increased comfort.
£230


WIN a suit from the new Cape Collection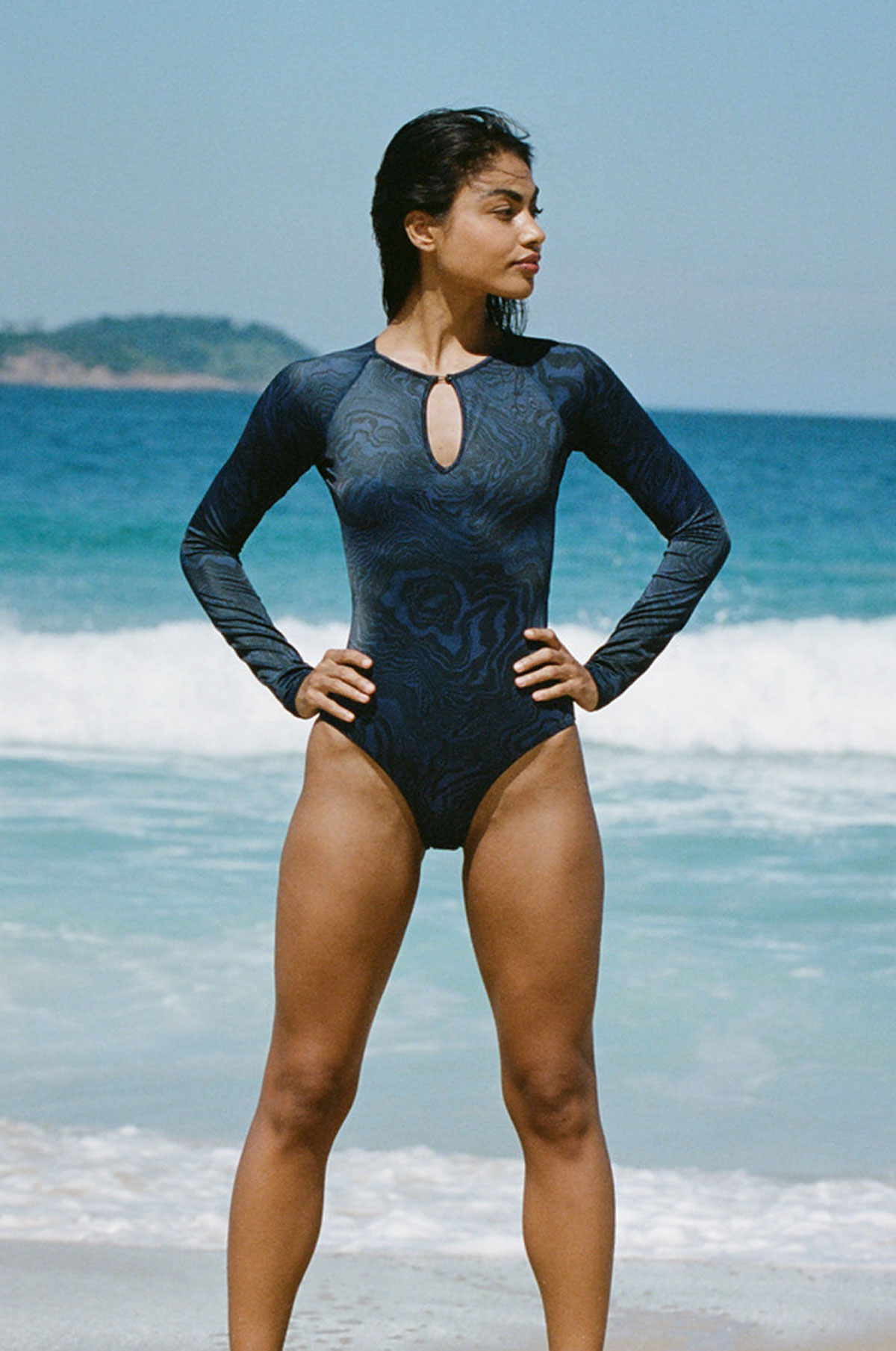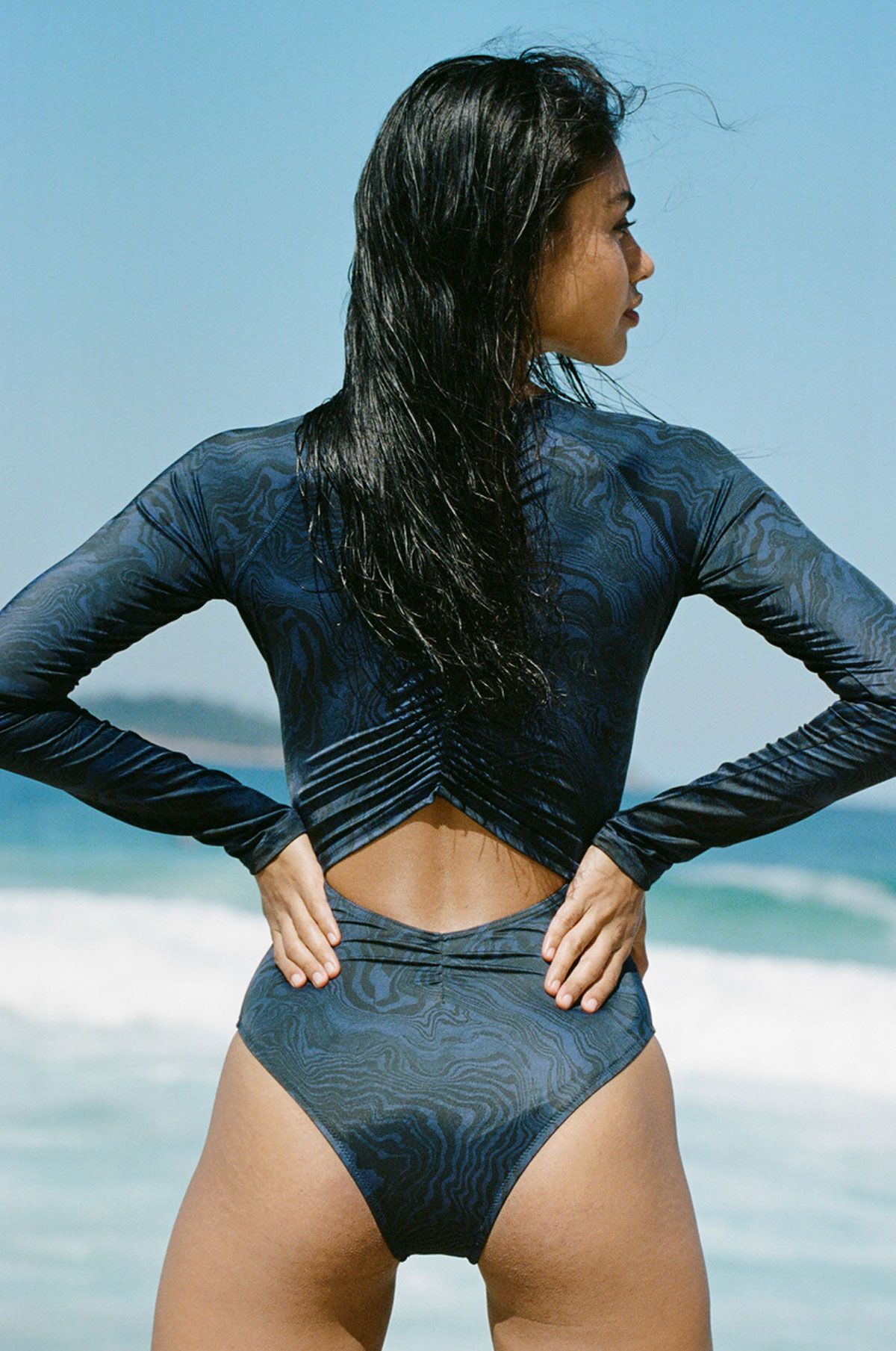 Flexible, UV protecting, made from recycled material and we've got the Lara Suit to giveaway to one lucky winner!
To WIN your very own Lara Suit, head here and follow the simple instructions.
Competition closes on Thursday 25th May.


Photos: Isabel Hayn and Claudia Steinert